How to recycle postcards creatively
So far in 2020 the nation has been doing it's best to stay in touch, both digitally through apps like Zoom but also through the post. We've seen a huge number of Postcard orders coming through the press recently, a sure sign that this little piece of stationery has been helping spread love far and wide during COVID-19.
Sadly, the Postcards that we collect over time are probably destined for the recycle bin. But what if you could up-cycle them and give them a new lease of life?
Read on for our favourite ideas on how to recycle Postcards!
Gift Tags
Quote, graphic and patterned-based Postcards are perfect for repurposing into Gift Tags. These can then be used year-round with your gift giving to help save on costs. Simply cut out any sections of the design that you like and then use a hole punch to create a hole for string or ribbon. Et voila! A brand new piece of repurposed stationery.
Origami
Another great way to recycle Postcards and scrap paper is with origami! A quick search on Pinterest will reveal loads of options, however we're lucky enough to have an origami-expert a little closer to home. These stunning origami hearts were painstakingly created by our very own Junior Copywriter Charlotte. Not only did these help while away the hours of lockdown life, but they also resulted in a stunning rainbow window display for our wonderful NHS.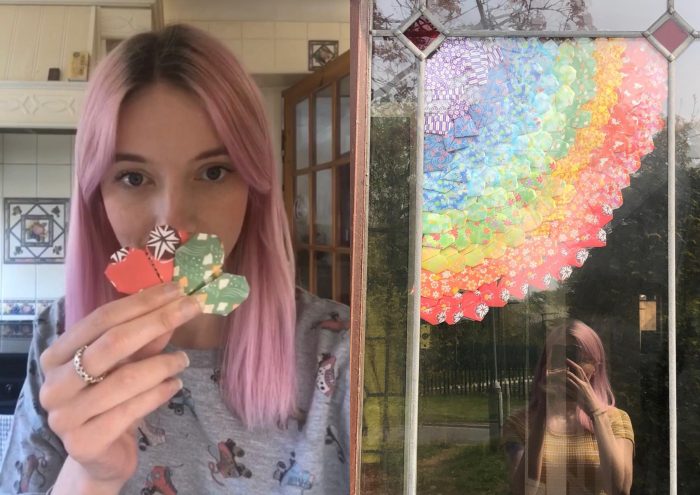 Gift boxes
The folding doesn't have to stop there! Have you ever thought about DIY Gift Boxes? Repurpose your recycled Postcards into neat packaging – perfect for small gifts such as jewellery and chocolates. Experiment with classic box shapes, or perhaps be a little daring and try pouch and triangular folds too.
Collage Wall
This one's probably the easiest of all. All you need is a stack of different Postcards and a blank wall! Whether you pin them, peg them, stick them or frame them, the choice is yours. The majority of us are pining for a holiday right now, so displaying Postcards at home can remind you of adventurous, carefree days – plus it's a great way to brighten up your living space.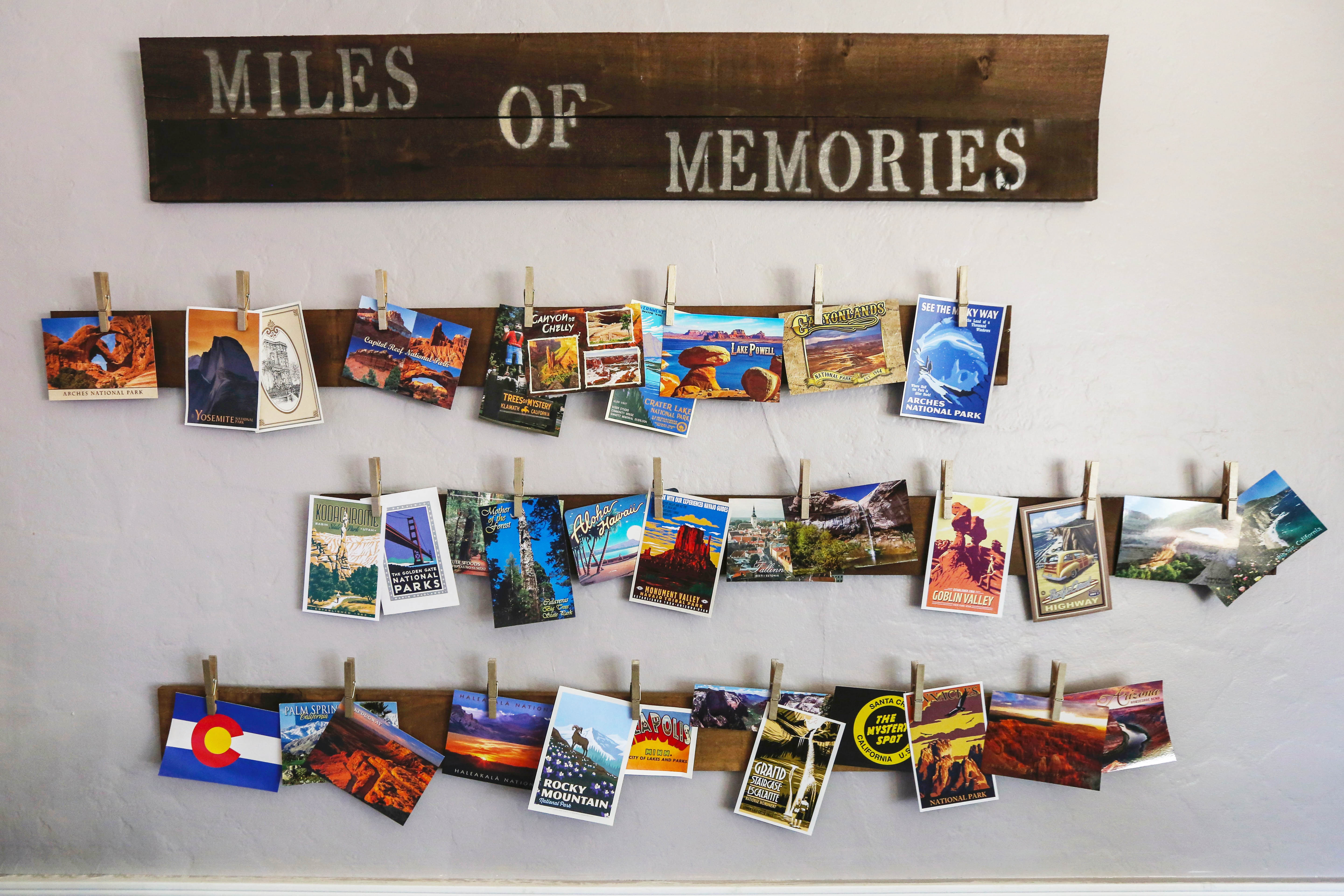 Scrapbooking
What better time to start scrapbooking than during a global pandemic! Scrapbooking is popular with many creatives, as it creates a visual diary to help keep the juices flowing. We've even seen some of our customers scrapbooking using Postcards and Greeting Cards sent from family members during Covid-19. This is a lovely keepsake that can be shared with future generations to remind them that love and positivity prevailed even during tough times.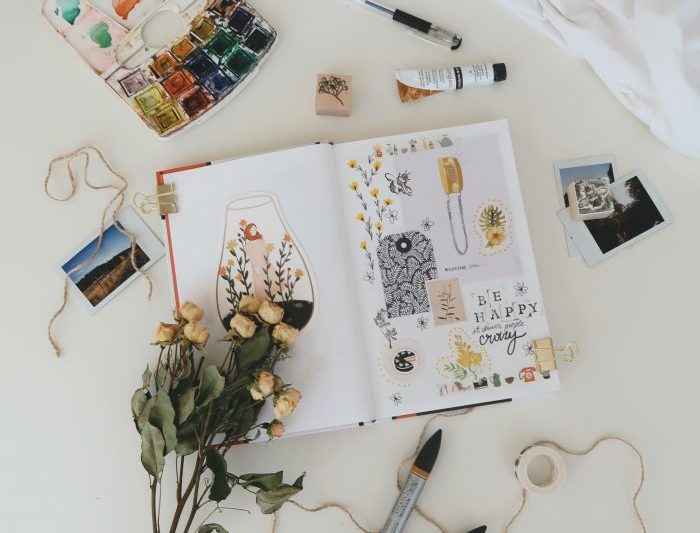 Feeling inspired to recycle postcards? We'd love to see your creations! Don't forget to tag us on social using #ProudlyPrinted so we can take a peek.