A COVID-19 update from Printed.com
With the ever-changing government restrictions surrounding COVID-19, we're taking a moment to let you know how this is affecting Printed.com and the steps we are taking to ensure that both our employees and customers remain happy and healthy.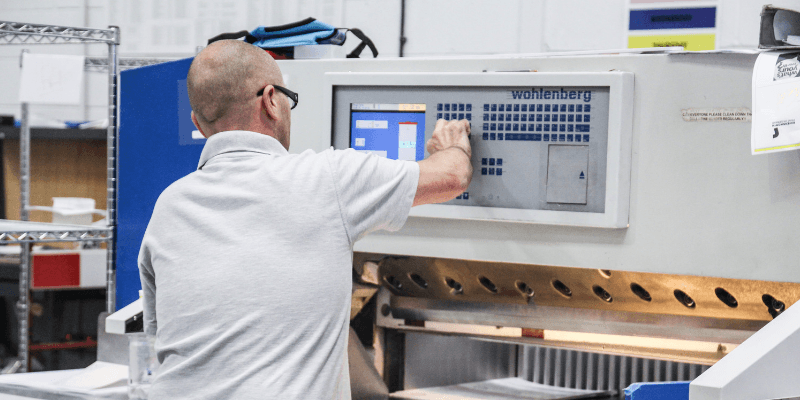 First things first, we are staying open with nothing affecting our employees, suppliers or couriers. However, we are still taking every necessary precaution while we work so we can provide you with the best and safest service possible. The strictest hygiene standards are being followed at all our sites and all non-essential travel in the business has been paused. All staff that can are continuing to work from home and we are doing all we can to we can continue to provide the quality service you've come to expect.
Our production site is still operating at full capacity and is well stocked with the materials we need to fulfil customer orders.
We've encouraged all employees to be mindful of their health during COVID-19 and we're all staying up to date on the latest government guidelines- ready to change our policies as the situation continues to develop. The strictest hygiene standards are being followed at all our sites, with hand sanitiser stations around the business, disinfectant sprays and alcohol wipes at work stations, and posters reminding staff to wash their hands regularly
This has not affected any of our print jobs, but you can check the status of your orders in the 'My Account' section of your profile. Our Customer Service team is always on hand if you have any questions- just shoot an email to theteam@printed.com and we'll get back to you within 24 hours.
In addition to this, if required you can ask the delivery driver to leave your order in a safe place once they inform you that they have your order. Plus, all of our couriers are continuing to implement a no-contact delivery service to help in this situation. Just make sure to complete your email address and telephone number in the delivery section at check out so that you receive these notifications.
Adapting the way you work
During these uncertain times, it's not just us that have had to change. Whether it be working remotely, or focussing more on your online presence and delivery systems. Businesses all over the country are having to once again adapt to this ever-evolving situation. If you're having to adjust the way you work, we have a number of resources and discounts to help support you at this time. Find out more below.
We will keep you updated on the situation across all our communication channels. If you would like more detailed information on the wider situation regarding COVID-19, please visit the government website here.
We appreciate your patience and understanding while we manage this complex situation, and thank you for your continued support as a customer.
COVID-19 Health and Safety essentials
If you're looking for Health and Safety essentials including Countertop Guards, Vinyl Floor Stickers and Face Masks our comprehensive selection of products include free downloadable artwork, plus a 15% discount for charities and educators.
We now also offer anti-bacterial lamination on many products including Menus and Business Cards. Explore our full range below.
Explore Health and Safety essentials