Foil print: 5 ways to shine
Looking for some foil print inspiration? You've come to the right place.
At Printed.com, Digital Foiling is available on a range of our products. From Wedding Stationery to luxury Business Cards, it's an incredibly versatile finish that can add both intrigue and class to any print.
Wondering how you can make Foiling work for your next project? Read on to discover 5 exciting ways to shine.
1. Luxury Wedding Invites
Getting hitched? Bring the class and set the tone for a luxury event by adding metallic foil to your Wedding Stationery. From Save the Dates to Table Names – even just a touch is enough to create memorable print for the big day. And with 7 different colours to choose from it can compliment any colour scheme!
Shop Foiled Wedding Stationery
2. Business Cards that pop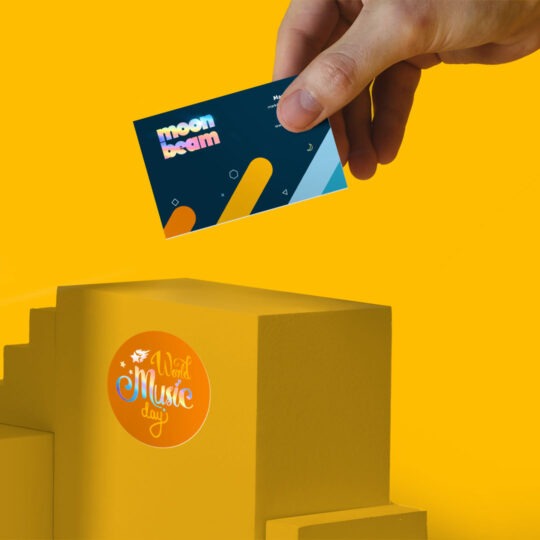 A simple metallic accent can really elevate your Business Stationery, without being overpowering. And adding a foil colour such as holographic can help establish credibility and bring that luxury high-end feel. 
3. Greeting Cards that sparkle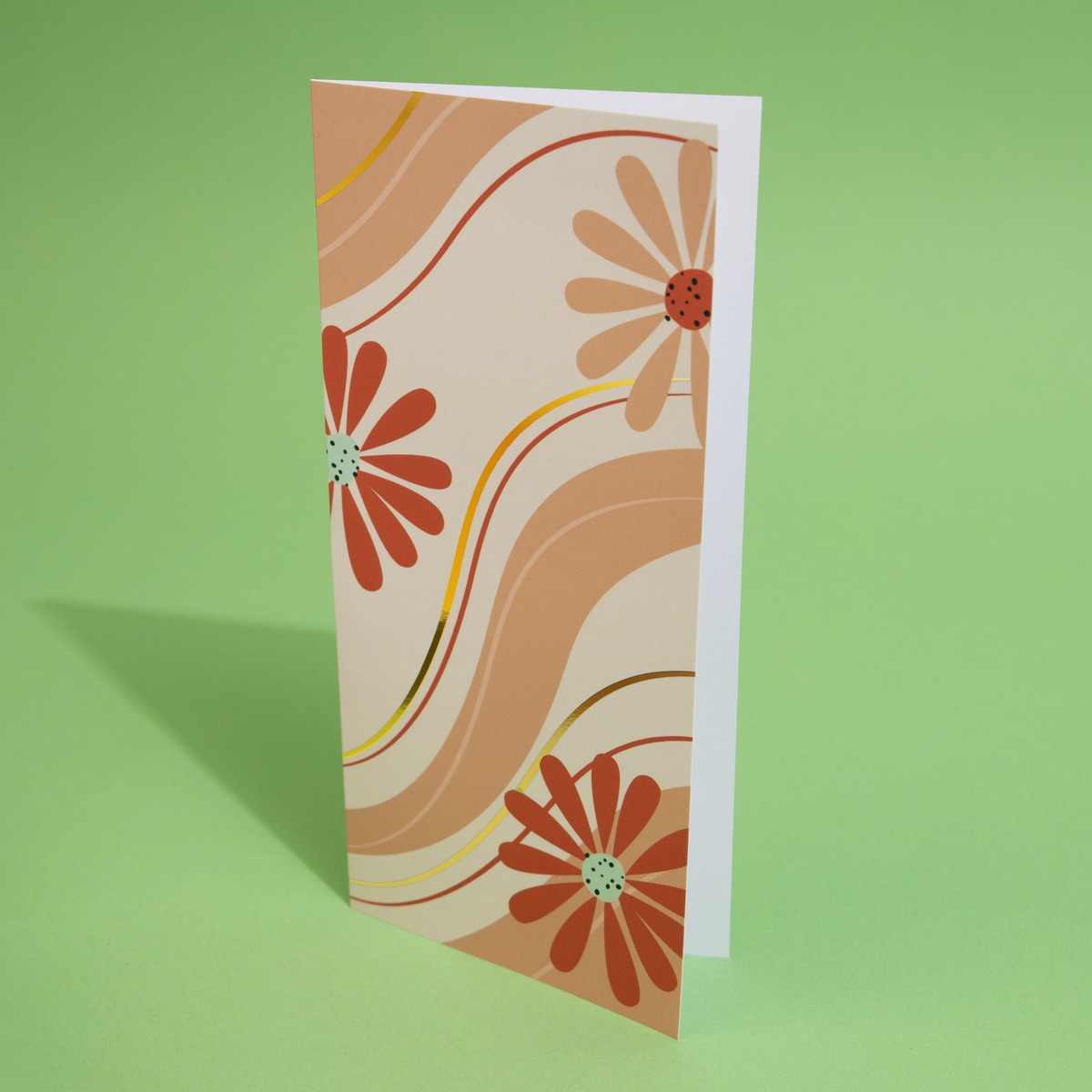 Whether it's a Christmas Card or corporate mailing, adding Foiling to your Greeting Cards creates something truly memorable. Why not highlight a specific element of your design such as a floral vector? You could even foil your brand logo or typographic elements to really make your message stand out. The possibilities are endless!
4. Stickers with standout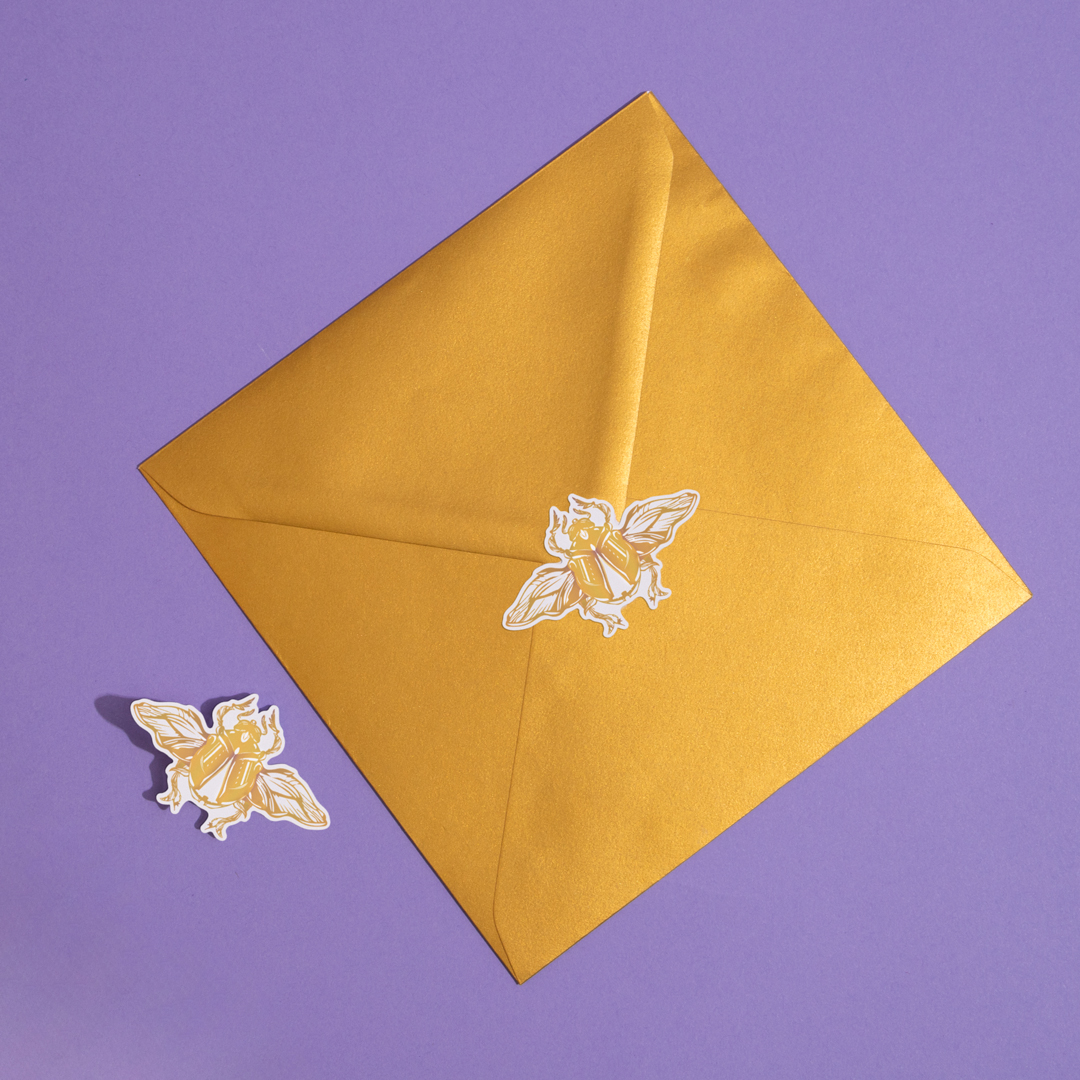 Stickers are a great finishing touch to a number of products such as Wedding Belly Bands, Printed Envelopes and even as a means to spruce up your packaging. You could even go all out and create a custom-shape with the help of our Bespoke team. Either way, foiling can really help create that added layer of visual interest.
5. Postcards with pazazz
Foiled Postcards are the easy way to create, well, anything! From announcements, to special promos, Invites and event handouts, they are the most versatile choice when it comes to experimenting with this special finish. Choose from gold, rose gold, copper, red, blue, silver or holographic foil!
Getting started with Foil print
It's really easy to get your artwork ready for foil print. It actually only takes three steps! (No, really). Plus with our handy video tutorial and artwork guide to getting it right we'll have your project sparkling in no time.
New to it all? Don't worry, if you need a hand just give our friendly Customer Service Team a call on 0800 840 1430, or chat with them live on site.
Happy foiling!