Wedding stationery extras – advice from the experts
This week, we're talking wedding extras. From Belly Bands to Table Names, when it comes to creating a standout suite, it's the little details that make all the difference.
If you've visited our Wedding Print Boutique, you may have noticed our brand-new wedding stationer directory. If you haven't seen it yet, it's your ideal resource if you're looking for a designer to help with your stationery requirements. As the experts in the industry, we asked our accredited designers (featured in the directory) to share a little wisdom when it comes to wedding stationery extras. We asked them:
What's your go-to extra finish/print product that you think adds the special touch to wedding stationery?
Here's what they had to say…
"Printed.com off a drill hole service for the acrylic table plans which means they can be styled beautifully. See our example from Paul & Caire's wedding where it is hung from a copper frame".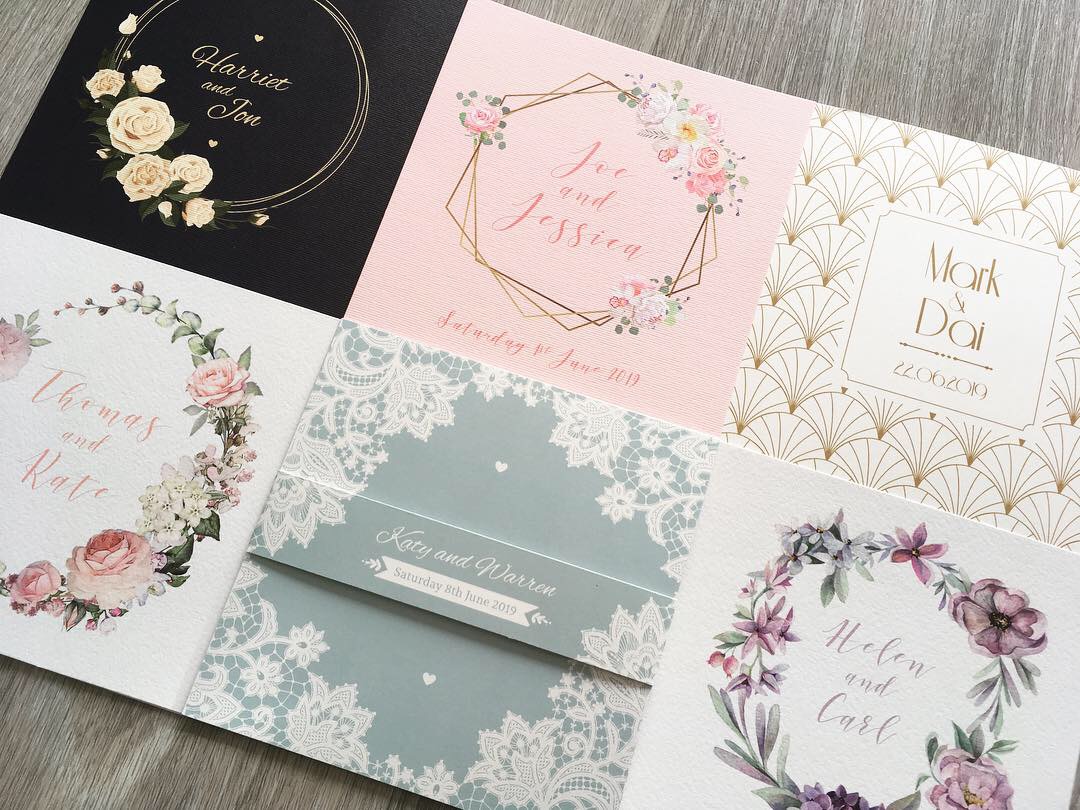 "For me, that extra finishing touch has to be a belly band. Not only do they make an invitation aesthetically beautiful but on a practical level they also hold together the all important information for the day."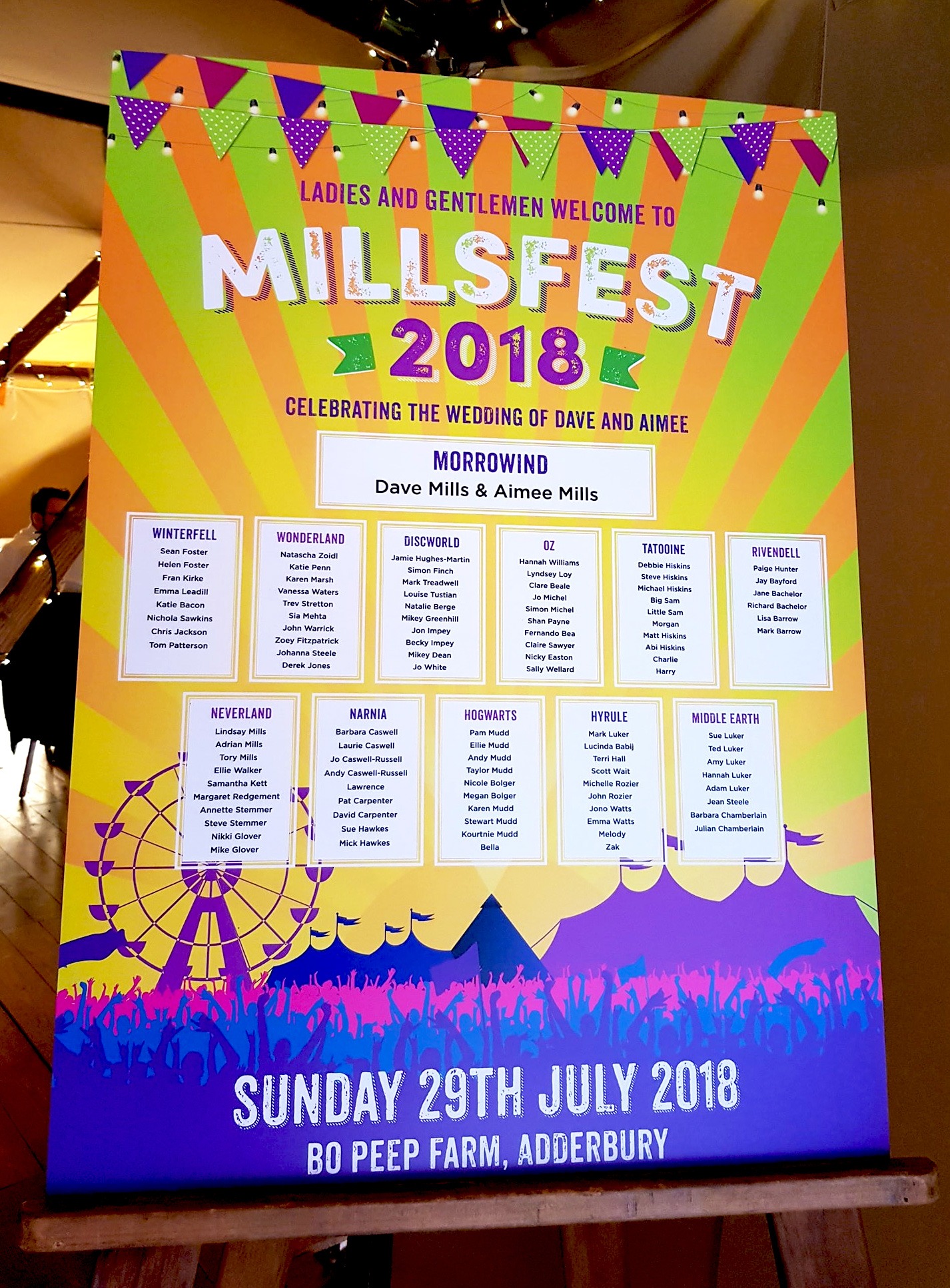 "For me the best part of the wedding stationery is the wedding table plan. At Wedfest we design and make beautiful, exciting and fun themed wedding table plans which are talking points from the moment the guests arrive at the wedding reception, and they gather around it not only to see where they are sitting, but also to marvel in its beauty. Many of our customers contact us after their wedding just to tell us how much reaction and love their was for the wedding table plan."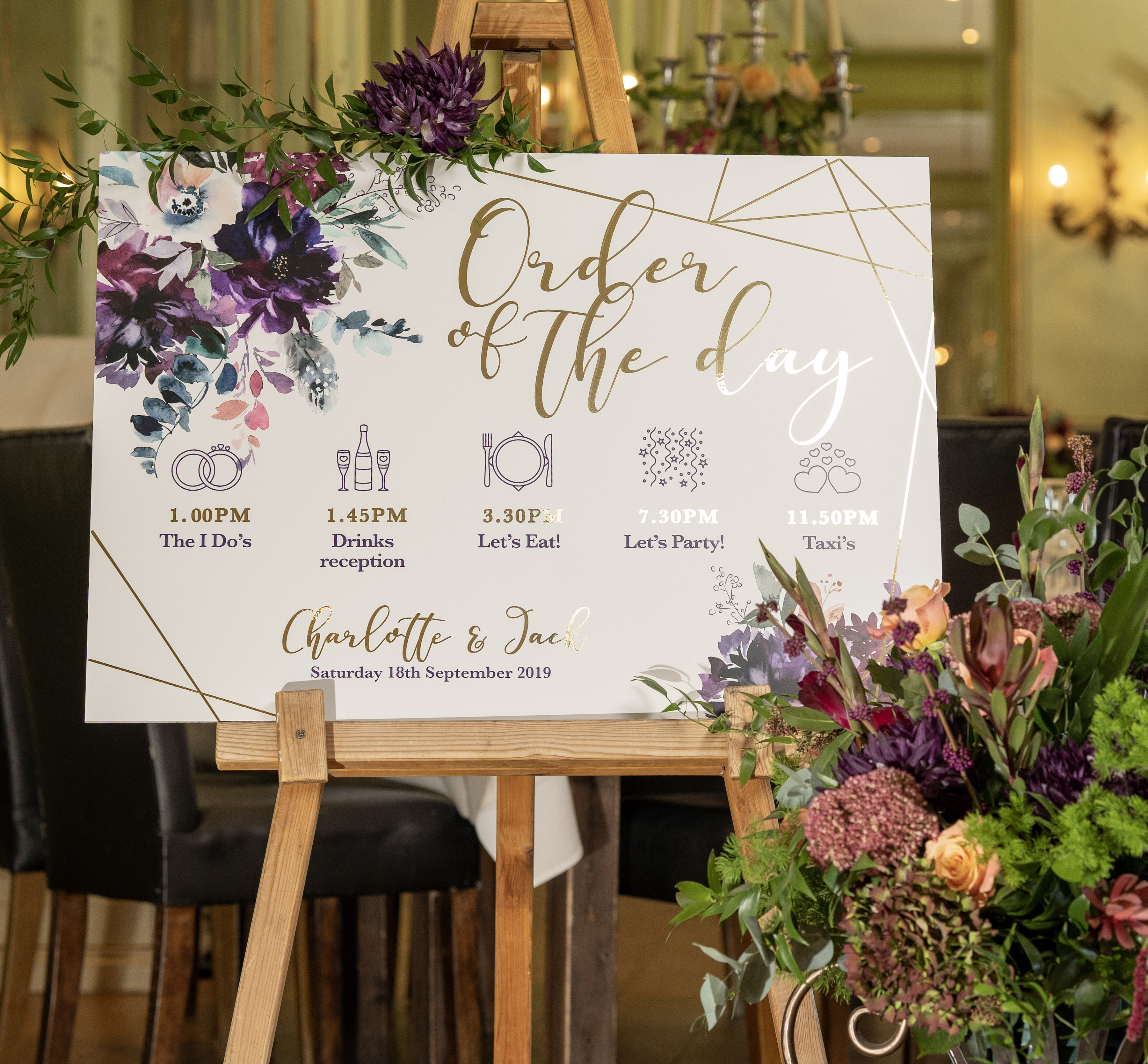 "When it comes to wedding stationery, nothing says 'luxury' quite like foiling!
Metallic foils take your invitations to the next level… 'wedding-wow' for your guests, from the moment they open the envelope!! To set the bar high for your big day, try a classic silver text on white card. Or for a more contemporary look use shimmering gold accents on intense teal or plum backgrounds – foil really can complement almost every design style. There's no need to stick to silver or gold – rose gold and coppers are hugely in-vogue, working so well with blush pinks and greys. With a wide range of colours available there are no limits to the looks that can be achieved… we love the holographic glitter foil on our scratch card save-the-dates!
Continuing your look through to the wedding day itself, foils also add instant glamour to your table styling – use on your menus, place name cards, signage and more. Not limited to small items, we can apply foil vinyls to large format items such as table plans and order of day signs with stunningly eye-catching results. And surprisingly, the latest technology makes foiling more way more affordable than it looks."
Looking for more? Get tips and advice on all your wedding stationery needs here!