Looking for easy and affordable ways to make your wedding stationery oh so Instagram-worthy?
Whether you've been trawling social media, or you've seen some suites with the wow factor, there are a few things these eye-catching creations have in common – and we're here to explain how you can create your own.
Make the first impression count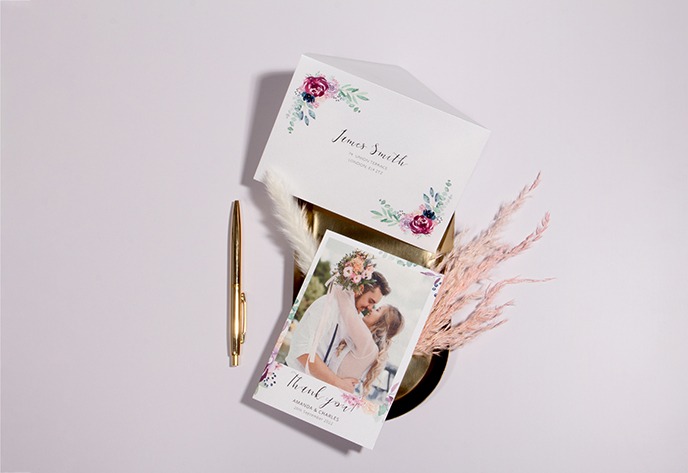 Your Wedding Save the Date and RSVP combo is the first thing you'll send to your friends and family, so how do you make sure that yours end up on the 'gram?
Start before they even open the envelope! Add your monogram, theme design, or unique motif or message to your envelopes with a Printed Envelope. Whether you need five or 500, there's no minimum order quantity, so even the most intimate of weddings can make an impact.
The big reveal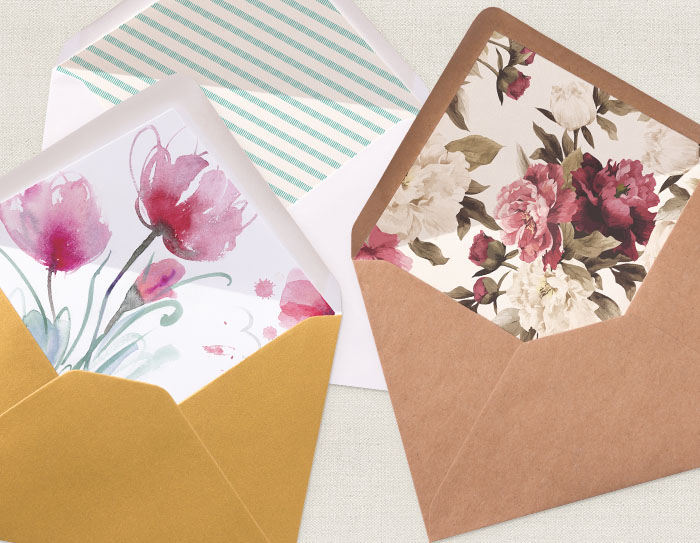 Once they lift the flap, keep the excitement going with a custom Envelope Liner. Whether you add a patterned design that matches your theme, a personal message or something a little different, an Envelope Liner is the easy way to make your postage feel premium.
Nail the flat lay
For the ultimate Instagrammable shot, you need extras! You've probably trawled the internet for inspiration and come across some gorgeously designed shots – but what makes them look so great? Well, aside from the photo accessories, it's because each invitation suite comes with a whole host of extra details, like Belly Bands, Stickers, Tags, Envelope Liners and extra layers (like Vellum).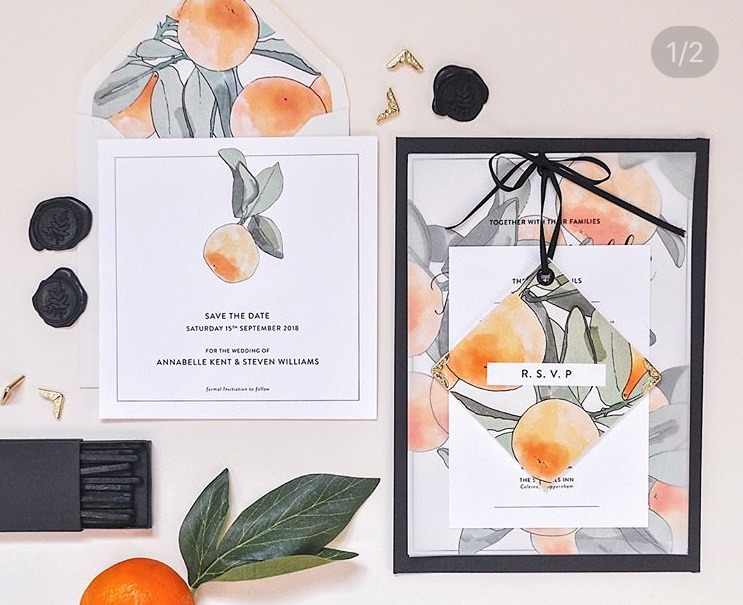 Pixel and Ink nail the Flat lay with this gorgeous orange themed stationery set. With Tags, Vellum, Envelope Liners, Ribbon and Wax Seals the image is a joy to behold, almost as much as the stationery itself!
To create your own, make sure to include your Invite, RSVP and Save the Date, alongside your extras like Belly Bands and Stickers, plus throw in a few props like flowers or ribbon for the Instagram-worthy wedding stationery finish.
More to snap than just the snacks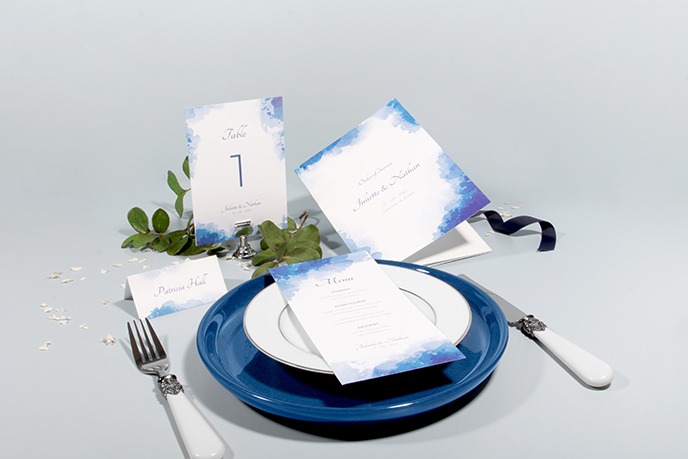 Even if your wedding menu includes some gorgeously styled dishes, make sure your guests are snapping more than just the snacks – by creating a show-stopping table display. Print your Table Names, Place Cards and Table Talkers with your wedding stationery theme colours and styling to tie everything together and create pretty, busy tables full of personality, and of course, oh so Instagram-worthy wedding stationery!
The finishing touches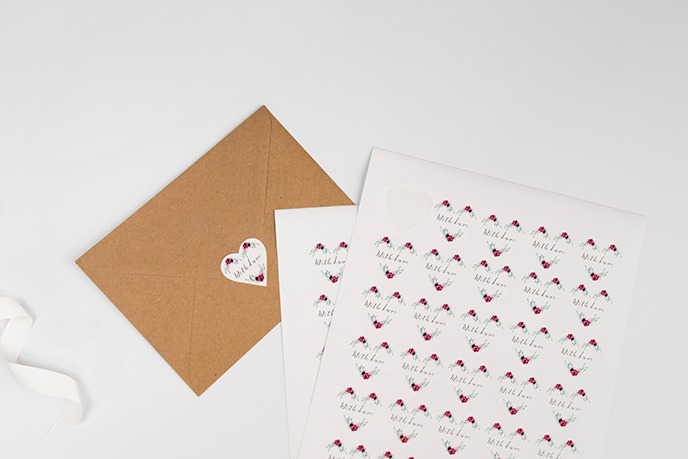 If you're low on budget but still looking for impact, Stickers are the affordable way to dress up your wedding stationery – everything from your Invites to your Order of Services and even your tables. With Heart Shaped, Round, Square, Rectangle and Foiled options available, in a huge range of sizes, adding a simple sticker could be the final flourish your stationery needs for maximum impact.
Feeling inspired to create Instagram-worthy wedding stationery? Make sure to check out our own Instagram feed for all the latest print inspiration to get you started!