#InspirationPrinted- Celebrating International Women's Day with the Vagina Museum
We've always been proud to put small businesses and creatives at our core, so we'll take any excuse to shout about the amazing work they do and the great print they produce.
With women all over the world being celebrated for International Women's Day, we managed to grab an interview with an extra special guest- the Development and Marketing Manager of the Vagina Museum charity, Zoe! Nestled in the heart of Camden Market, this charity has helped educate thousands of men and women about the complex nature of gender and sex to help dispell the myths around them.
Without further ado, let's dive right in and find out all about the inspiration behind this venture.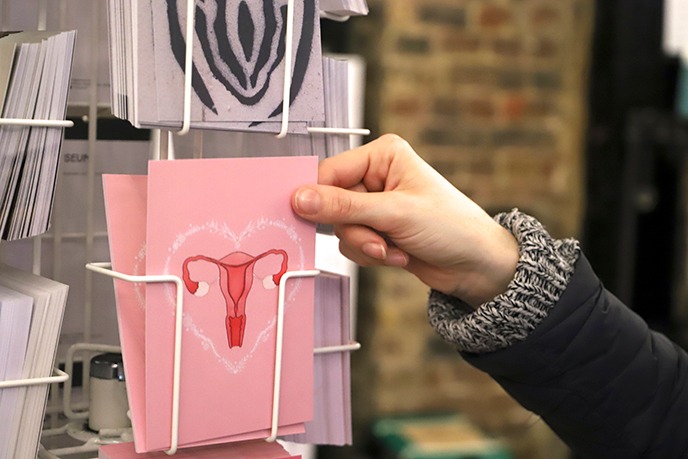 Zoe – hi! How did the Vagina Museum come about?
We started life in 2017 as a pop-up event. We held pop-ups at places like the Science Museum with engaging workshops such as 'is your vagina normal?'. They were really well received, so in March last year we decided to finally start crowd-funding for a fixed premises. That crowd funder raised about £50,000 from over 1,000 donors, and that allowed us to open up in Camden Market for our first exhibition. Since then, we've had over 90,000 people through the doors!
The plan with this site is to stay for a couple of years and roll out a programme of temporary exhibitions. The next one will be opening in April and focuses on 'A very brief history of periods'. It's going to be sponsored by the Body Shop so we're excited for people to come and visit.
Why does the world need a vagina museum?
Vaginas are really shrouded in stigma, secrecy and shame. For instance, between the year 2002 and the year 2012, there was a 500% increase in labia plastic surgery on the NHS alone. There has been a huge rise in a lack of confidence, with about a third of young women feeling uncomfortable about saying the word 'vagina' or 'vulva'. Of these women, about a quarter put off going to the doctors if they are concerned about their vagina. It's something that is getting worse and it's something that we are fighting against as a charity. We want to set the record straight and be a place to celebrate and to educate. It's something that the world needs.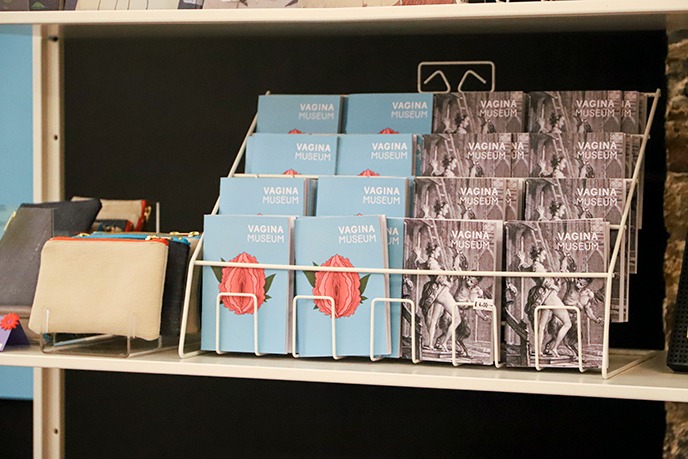 What kind of feedback do you get from visitors to the museum?
It has been overwhelmingly positive so far! We've had all kinds of feedback from young girls to midwives. I even had feedback from a medical student who said: "they just don't teach you this stuff at University." We've really appealed to a range of people, and we have a huge sack of comment cards to show for it.
My personal favourite moments are seeing a group of teenagers come in expecting a giggle, and then slowly as they go round the exhibition they stop giggling and start learning. They are absolutely delighted when they get full marks on our anatomy quiz at the end! It's one of the reasons that we really like being in Camden Market. They come for the food and the stalls and then they stay to learn about vaginas.
You've got a great social following! Is that something that took off quite quickly?
Our online community really jumped up when we opened the exhibition. It's great because we're posting things that people really want to see. Instagram is constantly banning us, so we're really pleased to have grown such a huge community organically. It really reinforces the need for where we're going and means that people can join in from all around the world.
How important is print for your business?
Printing is something we have to do a lot! A chunk of our income comes from the gift shop where we sell Postcards, Greeting Cards, Bookmarks, Wrapping Paper, LGBT Pride Flags, Leaflets, Flyers and more! Everyone wants a cute little souvenir to take back home with them. A lot of the designs in our shop were contributed to us by a young artist called Charlotte Wilcox. We have a featured artist wall, so each month we have a rolling artist features.
We cover a lot of ground from Women's Health, Feminism and LGBTQ rights. We want to be that go-to place of bringing together all of the wonderful work that everyone's done. We have this beautiful space and we want to use it to the best of our abilities.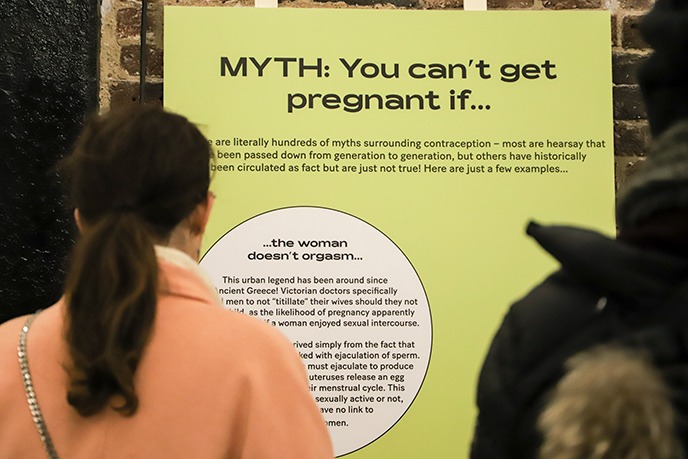 What designs are your top sellers in the gift shop?
There is a beautiful peach design by Charlotte Wilcox which we constantly sell out of! We've also just started selling baseball caps, and the number of people that come in and leave wearing them is amazing.
You're taking the museum on your this year! What's the plan?
We've had a lot of requests from various organisations, so we're bringing our 'Muff-Busters' exhibition on the road. Our first event is going to be 'Women of the world' festival which is celebrating International Women's Day in Margate. We also decided to jump on the summer camping festival scene, so we're bringing it to them too. We've got lots of fun activities and workshops planned for our festival programme… watch this space.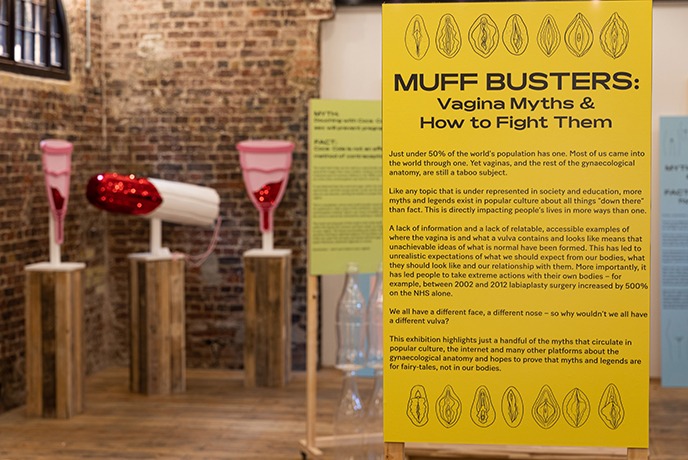 What does the future look like for the Vagina Museum?
In ten years time, we hope to have our own permanent home in a building that houses a permanent collection. Between then and now we aim to move into a larger premise. We have our proof of concept stage, so we can show potential funders that this is what we can do. We want to bring people with us on this journey, so it's interesting to speak with brands that are interested in us even at this very early stage. We're so grateful to everyone who believes in us right now, because we started out on a shoestring budget.
It's going to be a heck of an adventure!
Keep up with all the Vagina Museum's news on their website, Facebook, Twitter and Instagram.
For more amazing customer inspiration as well as all the latest news, tips and tricks, make sure to follow us on social!