Trend Spotlight: Discover Dark Opulence
It's time to learn about our new Trend Spotlight: Dark Opulence!
It's very nearly party season! It's time to dust off those heels, pour yourself a glass of bubbly and start creating some standout Invitations for your next soirée. If you're looking to capture some real glamour in your designs, why not explore our new Trend Spotlight: Dark Opulence. Celebrating all things deep and luxurious, this seasonal trend is the perfect way to add some sophisticated sparkle to your festive print.
Read on to find out all about it.
Inspiration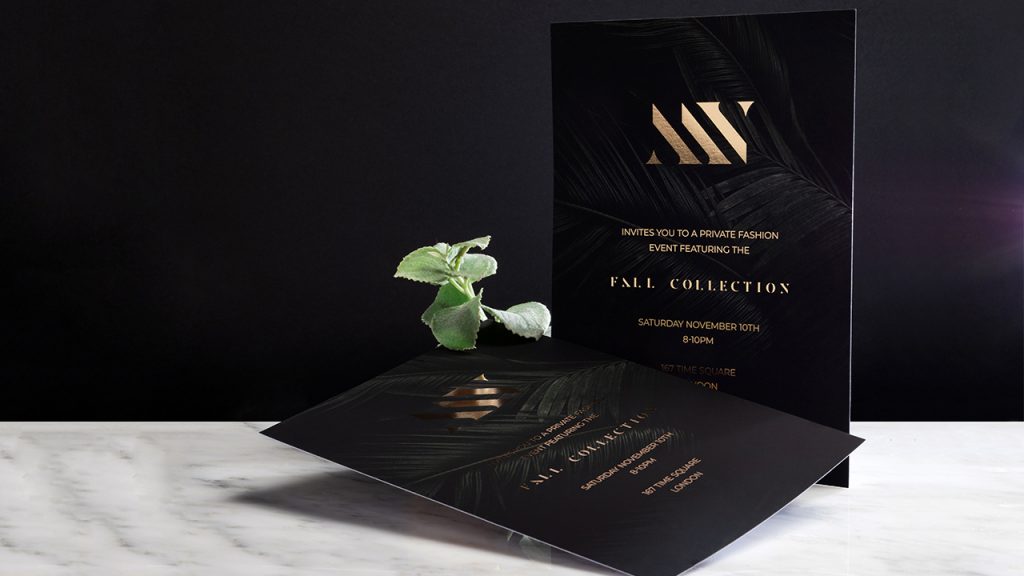 Taking inspiration from sources like 1920s glamour and the darker, crisper nights soon to be enveloping the country, this trend compliments rich, darker designs with a number of luxury finishes to really capture the wonder of the season. With Christmas an extra special time of year, it calls for some extra special print. Sending out darkly opulent invitations is certainly one way to achieve that.
Hello darkness my old friend…
With summer the season of vivid brights and bold colours, now it's time to explore what some darker hues can bring to your print.
If you don't want to commit to black, shades like navy, dark grey and even a deep red can still bring a richer dimension to your designs. If you want to completely commit to the opulence of this trend, then why not try a special paper as well?
Crisp White Ink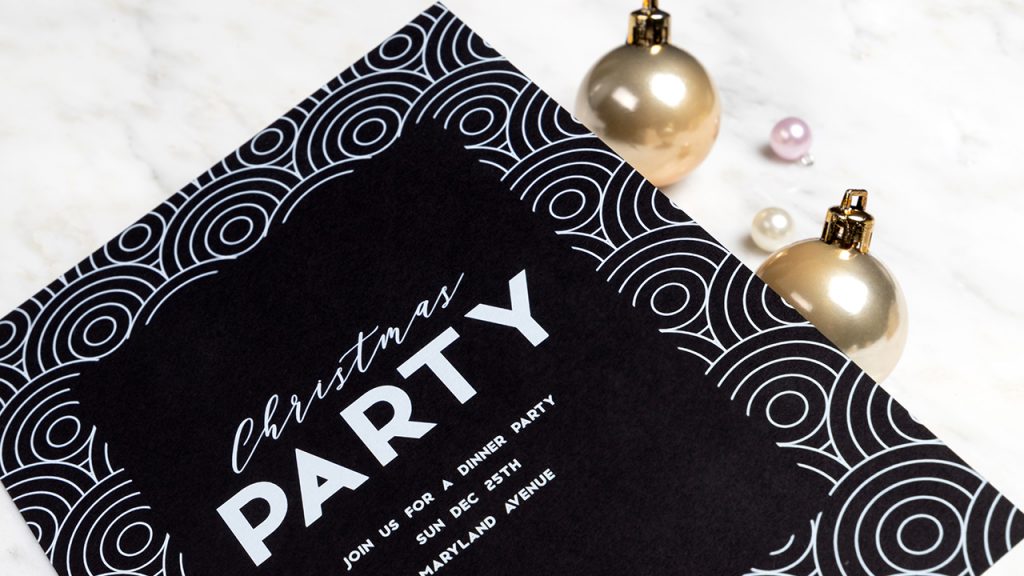 We've gone on and on in the past about the wonders that White Ink can bring to your design, but it bears repeating- especially here.
It's the exceptional fifth colour in our printing process and when printed on our Black or Navy uncoated stocks, it gives a naturally elegant finish to your Invitations.
Shine Bright with Foiling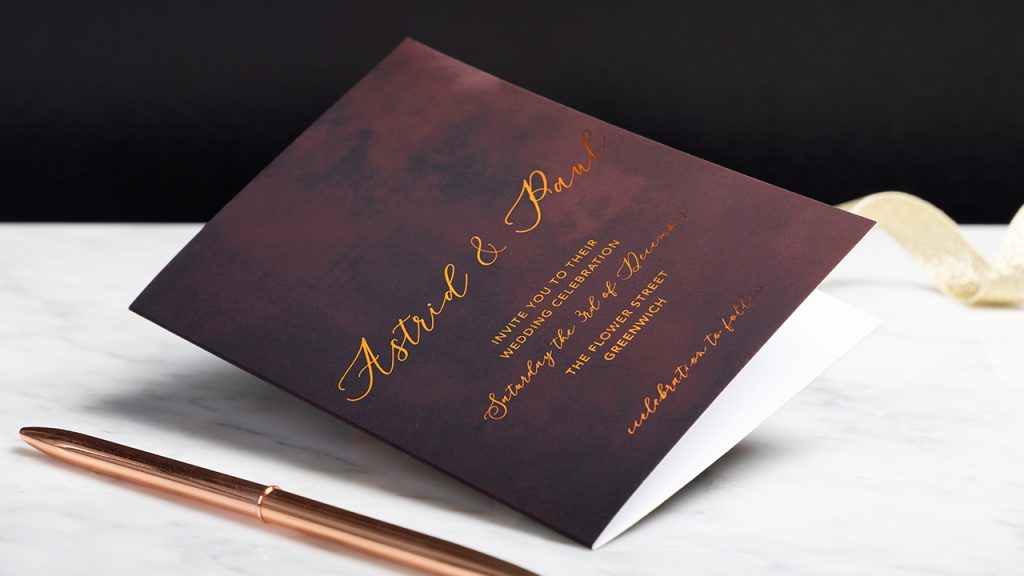 A touch of Block or Digital Foiling can really capture the glitz and glamour of high profile events, especially when it's shining out in stark contrast from a darker background.
With a finish as bright as this, you don't need to go overboard to be effective. You can simply highlight your message, or go for something even more subtle and use coloured Foil to draw attention to specific areas in a design like the date, venue or logo.
With seven metallic shades to choose from, you can really get creative.
Want to experience this festive glamour? Check out our range of luxury finishes below.
Get next-day print on loads of options and products at Printed.com – perfect for when you need to get your print, fast.
London based? Get same-day print on a range of options too! See all of our delivery options here.