Our top 5 winter wedding trends
It's time to explore our favourite winter wedding trends!
With the rain pouring down, nights growing longer and coffee shops starting already advertising their festive menus, there's one thing we can say for certain- winter is coming.
While it's a season mostly associated with soups, scarves and Santa, winter also makes a beautiful backdrop for weddings too. With winter weddings growing in popularity in recent years, we thought we'd share our top five favourite trends for the season!
Read on to find out how to give your guests all the best chills!
1. Winter Colour Palettes
With spring and summer the season known for its brights and pastels, a winter wedding gives the perfect opportunity to explore a completely different colour pallet.
If you're looking to capture some of the cosier colours of the season, explore deep richer shades like burgundy or green- perfect for your wedding stationery or your décor. Winter is also a season of long, pretty nights, so feel free to capture some of that cool beauty with colours like black or navy as well!
2. Cosy winter wedding favours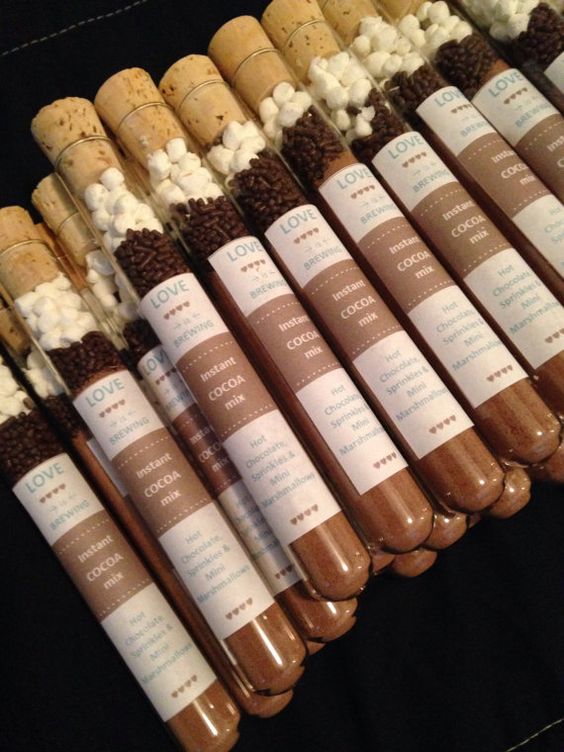 With a chill blowing outside, make sure your reception stays toasty with fun, cosy wedding favours! Think about all the things to love to eat/drink/ do during winter and consider how you could incorporate them into your favours.
Here are a few of our favourite ideas:
Hot chocolate mix
Festive scented candles
Candy canes
Mulled wine spices
Cinnamon sticks in a jar
Small evergreens
You can even customise your favours with fun Labels to make sure everyone knows what they're getting, or even add Foiled Stickers to add a little more festive magic to them.
3. Make your winter wedding stationery sparkle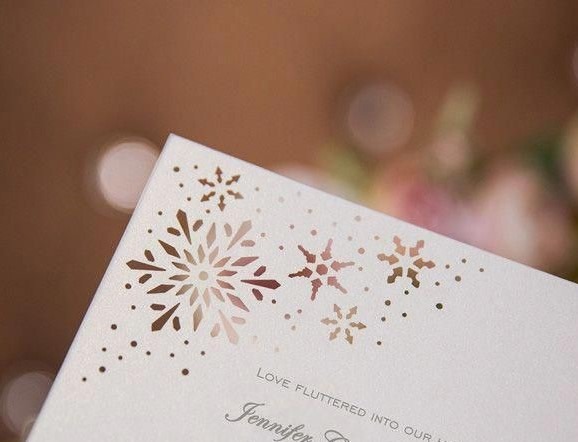 With the festive season being an extra special time of year, then your wedding stationery should definitely reflect that too! Using a Special Finish is the perfect way to capture the feeling.
For something fun and different, have some winter-themed shapes Laser Cut into your invitations. Adding a few snowflakes or snowmen to the edges of your design is the perfect way to make them stand out while also highlighting the chilled enjoyment of the season.
If you're looking to capture the glitz and glam of all the best Christmas parties, then finishes like White Ink or Foiling are definitely the way to go. Whether you use a little or a lot, Foil will add a classy shine to your designs and is a great way to accentuate certain areas of your stationery. White Ink is a great choice for winter. Bold and standout, this finish is available on six paper stocks which are richly coloured all the way through!
Make sure to check out our Dark Opulence trend spotlight to discover all about the winter glamour you can add to your invitations this season.
4. Dipped in Gold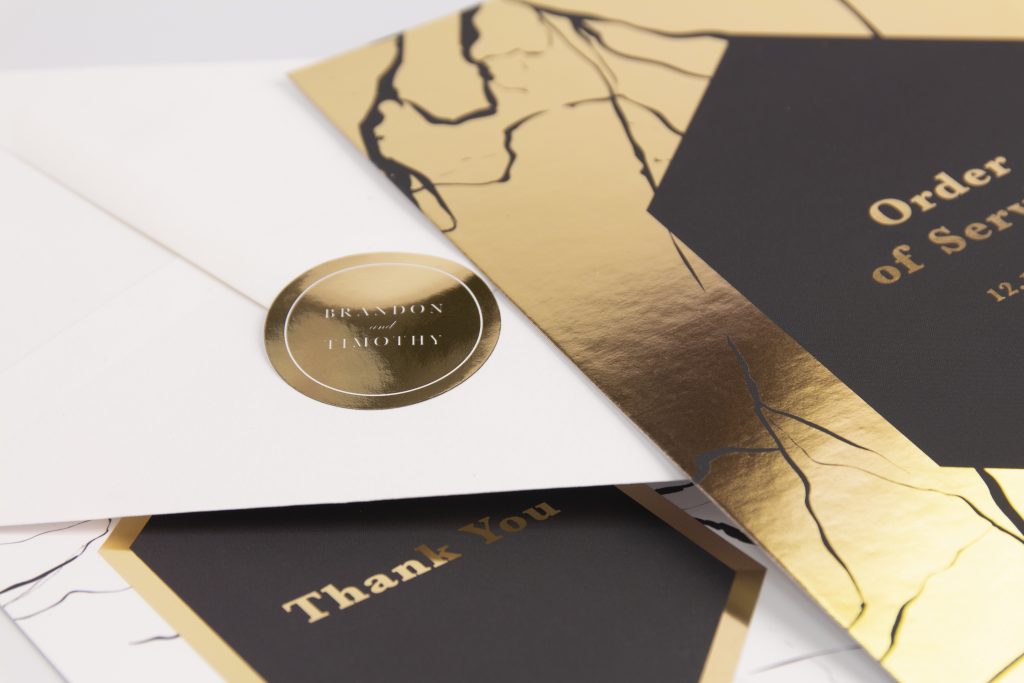 From the Nativity to the bows on your Christmas gifts, gold is definitely a standout colour of the season.
Adding gold to your wedding colour scheme is easy, and it doesn't have to be overwhelming. As such a bright, attention-grabbing shade, it works best as an accent colour, sprinkled throughout your designs. From gold ribbon tied to your wedding favours to golden Belly Bands wrapped around your Invitations, or even just shining golden Stickers adorning your Envelopes or Thank You Cards, there are plenty of ways to dip your wedding in gold and make it just as royal and classy as you feel.
5. Fairy lights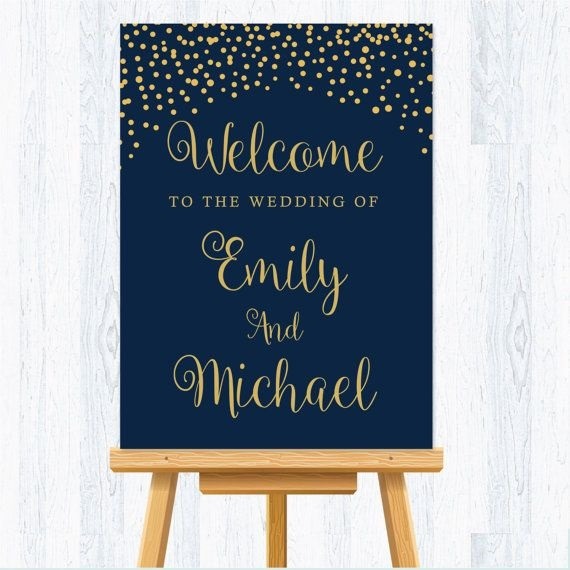 Walk down any street in winter after the sun goes down and almost every window will be shining with a plethora of fairy lights. With the nights only getting longer and the morning's darker, maybe it's time to add some of that seasonal sparkle to your wedding as well.
Hanging up fairy lights for wedding decorations is a trend that will never die and a recent take on this is to use a variety of different bulb shapes and colours throughout the venue to add a whole rainbow of intrigue.
You can even incorporate them in your wedding stationery as well for a shimmering design that you and your guests will treasure forever.
EXPLORE OUR WEDDING COLLECTION
Get next-day print on loads of options and products at Printed.com – perfect for when you need to get your print, fast.

London based? Get same-day print on a range of options too! See all of our delivery options here.