Three days in 300 words – everything you missed at Top Drawer 2019
Didn't make it to the UK's leading retail trade exhibition – Top Drawer 2019? Don't worry, we visited the show and we've rounded up the best bits right here.
Key stats:
Retailers in attendance: 1,500

Talks attended (by us): 9

Steps logged: 78,000

Customers spotted: 3

Gin varieties tasted: 5

Chocolate varieties tasted: 15
The three days of Top Drawer 2019 certainly were jam-packed – and if you didn't make it, well here's our roundup of the best bits from the show.
Top colour trend for 2019
Top colour trend for 2020
Trends in buying habits
Sustainable, eco-friendly methods are in. Mass production is out.
Trends in Greetings and Stationery
Adding 'extra'. Whether it's by adding a purpose to your brand (like a charity or cause) or you physically add extra in the form of embellishments like Foiling, personalisation, or things like pin badges and patches, customers want MORE – and they'll pay for it.
Top advice?
Go for it. Every creative who took to the stage had the same advice – if you're thinking about getting set up, just do it.
Best brand advice?
Create your brand story and use it to leverage content ideas and strategies.
Things to watch on social
Once again, Instagram stories reigned here. If you're not using 'em yet, the message is clear – do it.
On the rise
Die and Laser Cut cards in all kinds of shapes

Monogramming and personalisation

Foiling

Recycled papers/sustainable sources

Veganism – in both design and in print methods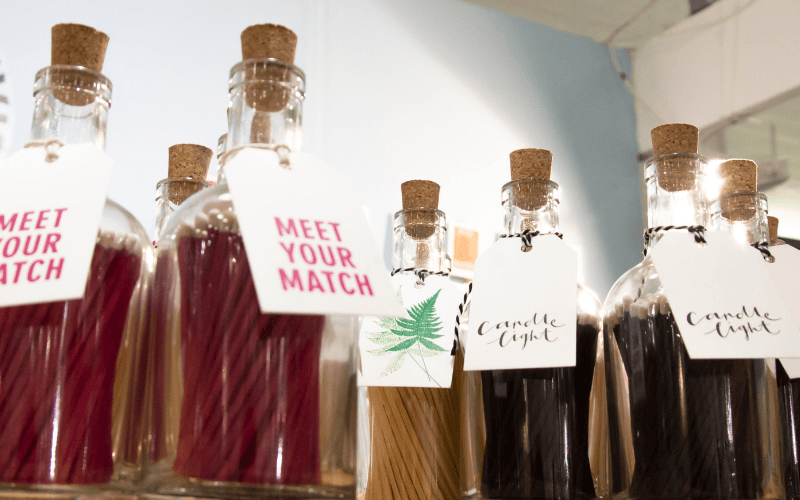 That was Top Drawer 2019, in a nutshell! If you want to know more, keep an eye on our blog where we'll be releasing weekly blogs about all the things we learned over the three-day event. Oh and be sure to keep an eye on our social feeds too, we'll keep you posted with all the latest updates!