Work smarter, not harder – a creative masterclass from Top Drawer 2019
We stopped by the Creative Masterclass: Work Smarter, Not Harder – Discover A New Approach To Getting Things Done, discussion at Top Drawer 2019 – and here's what we uncovered..
Meet the expert panel:
We know, we know, you've heard 'work smarter, not harder' a hundred times before, right? Well, that's because it's something we know you're guilty of. Giving 110% everyday might feel like the only way to grow your business and be successful, but more often than not, working until burnout can be as unproductive for your small business as not doing anything at all.
We joined the expert panel at Top Drawer 2019 to talk about what working smarter actually means, and get some insight and tips on how you can work smarter yourself.
Oh and if you want to put your new plan into beautiful action, why not check out our guide to setting goals (and actually achieving them) this year?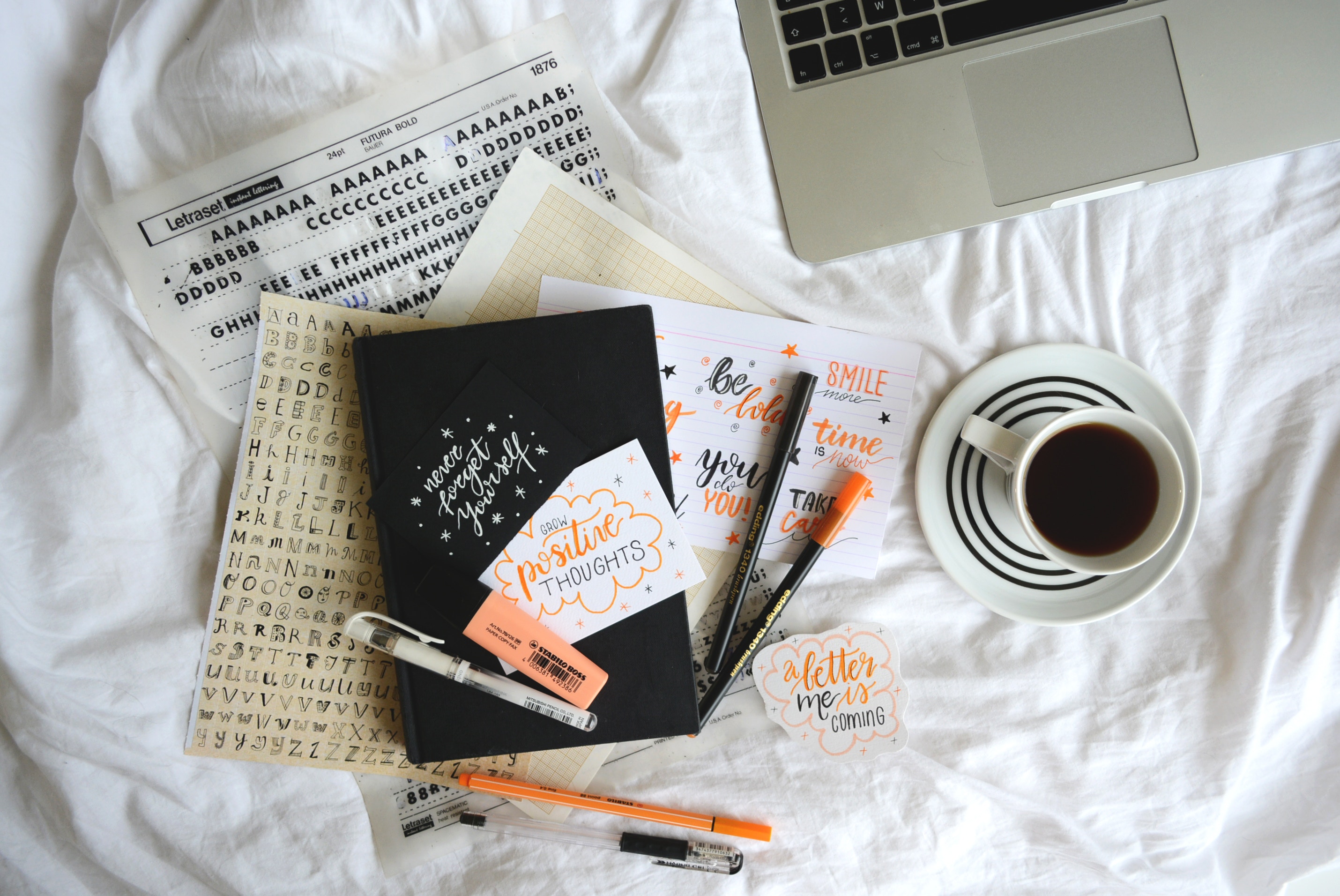 Let's talk tech
Technology is addictive. By it's very nature, it's designed to be disruptive. It's not just social media either. From emails to updates to instant messaging, we're bombarded all day every day. And once again, you've heard this a million times, but in order to be productive you need to ditch the data and take a step back from tech. But we know it's hard. So here's some tips from the panel on how to deal with the distractions.
Put steps between thinking about doing something – and actually doing it
Often, we mindlessly check our emails, social media, or scroll through WhatsApp to find a conversation. You might not realise it, but this can take hours out of your day.
If you have an iPhone, turn the screen time function on so you can monitor the amount of time you spend looking at your device. We guarantee you'll be shocked!
"Working smarter is about knowing when to take a break to make the most of the time you have"
How to stop?
Every working day (when you should be getting productive stuff done), set aside blocks of time. For example:
9am – 10am – Morning coffee, read emails, write to do list
10am – 11am – Get your most challenging task underway
11am-11:15am – Take a break! Don't check your phone, but take a walk, make a coffee, do some stretches
11:15am – 12pm – Cross off those niggly things on your to do list
12pm – 1pm – Lunchtime! (Here's where you'll be tempted to read your emails and scan social media, but don't. Take some time to enjoy your break, focus on your food and do some thinking, away from your screen.
1pm – 4pm – Ok, now you can open the email gates. Allow yourself three hours daily to be present via email and respond to any queries.
(Shahroo Izadi makes an interesting point: people only respond instantly, when you respond instantly. It is perfectly acceptable to receive an email and respond a few hours later. If something is very urgent, most people will pick up the phone, so remember that just because you have an unread email, you don't have to respond, or do anything about it right away. A few hours to get yourself prepped and together and be productive in the morning will actually leave you far better equipped to deal with their query.)
4pm-5pm – Check your to-do list, where are you at? If you're tired, check off as many things as possible, if not, go back to your biggest task (if it's still outstanding and complete it. Aim to complete one major task per day, so when you sign off for the day, you feel a sense of achievement.
5pm onwards – Now's the time to wrap up your day, get ahead for tomorrow and assess how your day went.
Keep a journal and jot down what went well today, and what you could improve on. If you picked up your phone more than you should of, write it down. Did you find getting your main task done early set you up for the day? Write it down. When you're having a down day, or a mental block, refer back!
The most important thing is to shut off for a few solid hours a day, so make sure that you set aside time for family, friends, a gym class, a dog walk or just some meditation space. If you absolutely have to work after this time, use a similar format to the above so you're at your most productive.
Remember, your day doesn't have to stick to our times, it's about creating a cycle of creativity and a manageable flow. If you start your day at 11am, great, just manage your time so you aren't working well into the night.
Beating the block
Mental block happens to all of us. Whether it's a halt in creativity or a number jumble when you're sorting your books, it's easy to find yourself in a funk. It happens to all of us, so don't beat yourself up about it, instead, create a 'funk plan' ahead of time, so it's in your amoury before you need it.
Building a funk plan
A funk plan is a plan of attack for when you need a boost or a break. Yours could be anything, but the key is to pick yourself up and shake yourself out.
Think: when the funk hits, a 10-minute walk could be all it takes to rejuvenate you. What about a 5-minute dance break? 15 minutes of meditation?
The key with your funk plan is that it doesn't drift into full-on procrastination.
A 10-minute walk could easily turn into an all-day hike, if you let it. So, make sure you're strict with yourself, and stick to the plan.
If you find that you're still not ready after your allotted time, come back, review your work and try to tick off a small job or two, before taking another funk plan break.
Create a 'smile file'
What's a smile file? AH, let us explain. The idea is that every time you're struggling – perhaps you're having one of those days where nothing is going right, or you're questioning your ability to do the job – refer to the smile file.
The smile file might contain positive reviews, kind emails, social media tags or even memories of positive interactions with your brand that you've written down. When you're feeling up against it, break out the smile file and remember that you've got this.
Combatting shiny object syndrome
We've all been there. You're elbow deep in a new design, or up to your eyeballs in numbers when 'oooh look at that! New Instagram followers!' Or perhaps it's an idea that strikes, like a new marketing initiative that you simply MUST research.
Well my friends, that right there is a classic case of shiny object syndrome.
Just like putting your phone down and focusing on the task at hand, we must also ignore these shiny objects that take our attention. But how?
Every time a shiny object presents itself, ask yourself these three questions:
Will this help me right now
Will this help me in the long-run?
Is this worth my time?
If you can't answer yes to all of the above, step away from the shiny object. You can always pick it up at a later date.
If you need to, set a physical barrier. For Shahroo, she posts on Instagram, then actually logs out and uninstalls the app, so each time she reaches to post or scroll, she has to actually reinstall the app. Seems like more trouble than it's worth, no? That might just be why she's a bestselling author…
Have the confidence to say no
As a small business starting out, you may be tempted to take every opportunity that comes your way.
Sometimes, this can be a good thing, other times it can lead to being overwhelmed, stressed out and ultimately under delivering.
When presented with an opportunity, make a list of the pros and cons, the benefits and try to really nail down exactly how much effort each opportunity will require.
There's no need to respond instantly either, and there is no shame in asking for a little time to consider your options.
You need to be frank about what you're going to get out of the opportunity. Some opportunities may involve lots of work for little return so be honest.
Setting barriers
The word barrier has some negative connotations, but barriers are one of the most positive things you can do for yourself, and your brand.
Setting barriers doesn't necessarily always mean saying no, either. It means allowing yourself some freedom, whilst also maintaining some rules that help you to function at your best.
"It's very easy to talk about work 24/7 – you need to set boundaries"
Some barriers might include:
Not using your phone after 8pm
Only answering emails within a certain time frame
Taking 3 days to consider any opportunities before saying yes
Setting a limit to the amount of work you can, and will do each day
Allocating one day per week to your own pursuits (family time etc)
Ready to work smarter, not harder? Get inspired with some of our other handy blogs, like how to design a creative workspace and get ahead with some top trends for 2019 while you're at it.
And, if you need print… well, you know where to go!
Shop everything at Printed.com