Celebrating reopening with the 21 Hospitality Group – #InspirationPrinted
This week has been huge for the hospitality sector, with numerous reopenings nationwide, allowing customers to return indoors for the first time in months.
We're back with another #InspirationPrinted interview, this time with restaurateur gurus, the 21 Hospitality Group. Starting with just one restaurant in 1988 on Newcastle's Quayside, 21 Queen Street was set up by chef Terry Laybourne, his wife Susan and brother Laurance. Within three years it had won a Michelin star and become one of the region's best-loved fine-dining establishments.
Read on to find out more about the team have been preparing for their grand reopening this month.
Hi guys! Firstly please tell us a bit more about the 21 Hospitality Group.
Following the success of 21 Queen Street, the 21 Hospitality Group was formed. This is made up of a diverse collection of some of the North East's highest-regarded restaurants including;
Café 21 Fenwick (2006, a stylish department-store eatery)
Caffé Vivo (2008, a contemporary Italian)
The Broad Chare (2011, a pub serving proper beer and good food)
Saltwater Fish Company (2015, a fish bar and fishmonger)
Porterhouse Butcher and Grill (2017, a butcher shop and steak house)
21 Queen Street became Café 21 in 2000 and relocated to Trinity Gardens in 2007. In 2015 it underwent a total interior transformation and was re-branded 21. Today, it remains one of the North East's best-known restaurants and the flagship of the 21 Hospitality Group. In 2018 Caffe Vivo closed its doors after 10 great years and work began on its successor, St. Vincent – a relaxed modern wine bar, which opened on 28th September.
In December 2020 we opened another restaurant within the Fenwick department store in York, which replicates the style and ethos of Café 21 Fenwick in Newcastle and also has an outdoor area in Coppergate Square, with 50 seats and kiosk serving coffee, cakes, sandwiches and salads.
That's quite the legacy! Do you have any favourite achievements from along the way?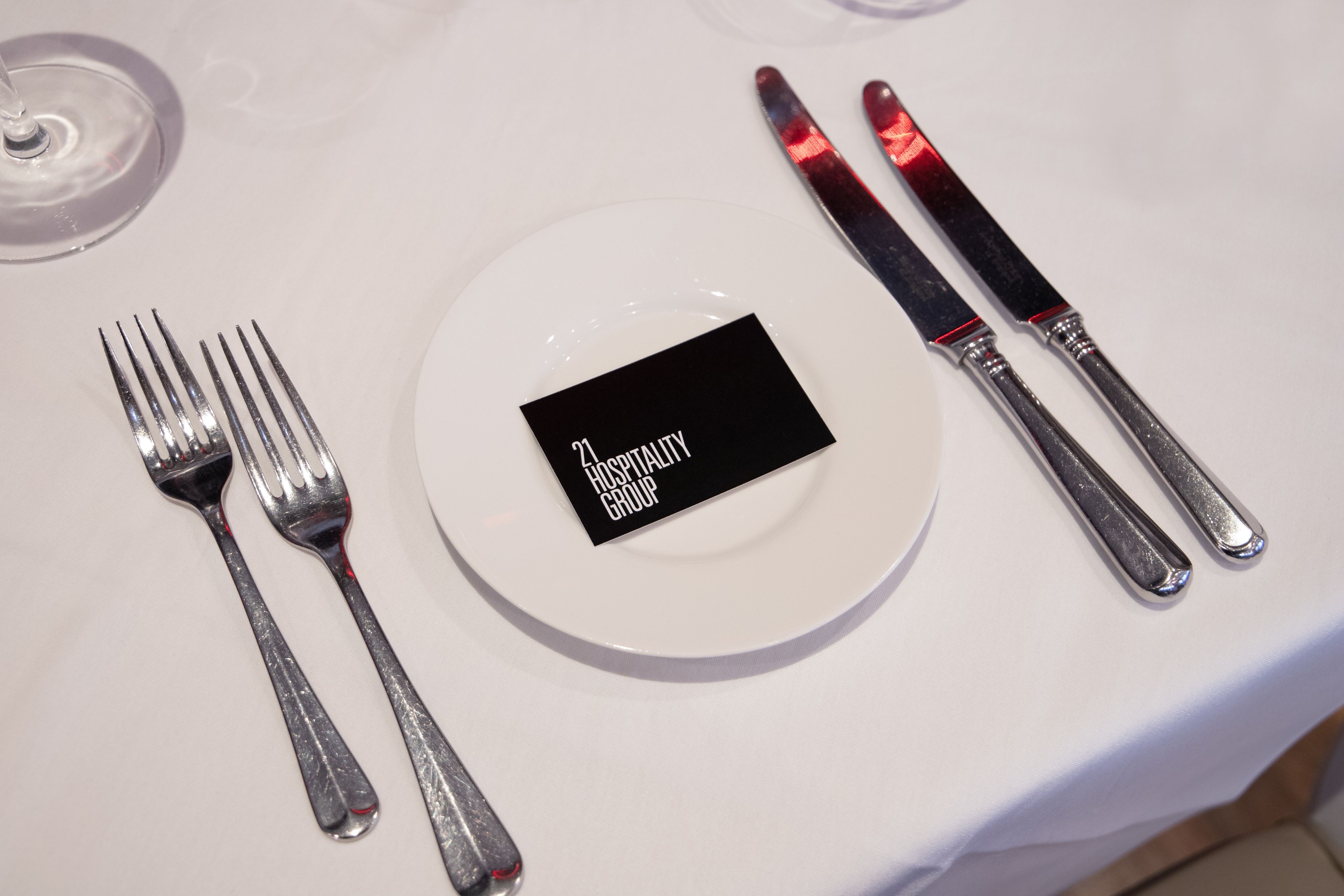 Terry and his team have won numerous awards – a Michelin Star, Egon Ronay Star, Independent Restaurateur of the Year, Gold Winner Taste of North East England, Newcomer of the Year and an MBE for services to the hospitality industry.
Throughout the group's expansion and transformation, many of the staff joined as young apprentices, learned their craft, had their talent nurtured and worked their way around the group. It's a cliché to say 21 is like one big family, but it really is!
It's been a strange 12 months. What have been the biggest challenges for the business?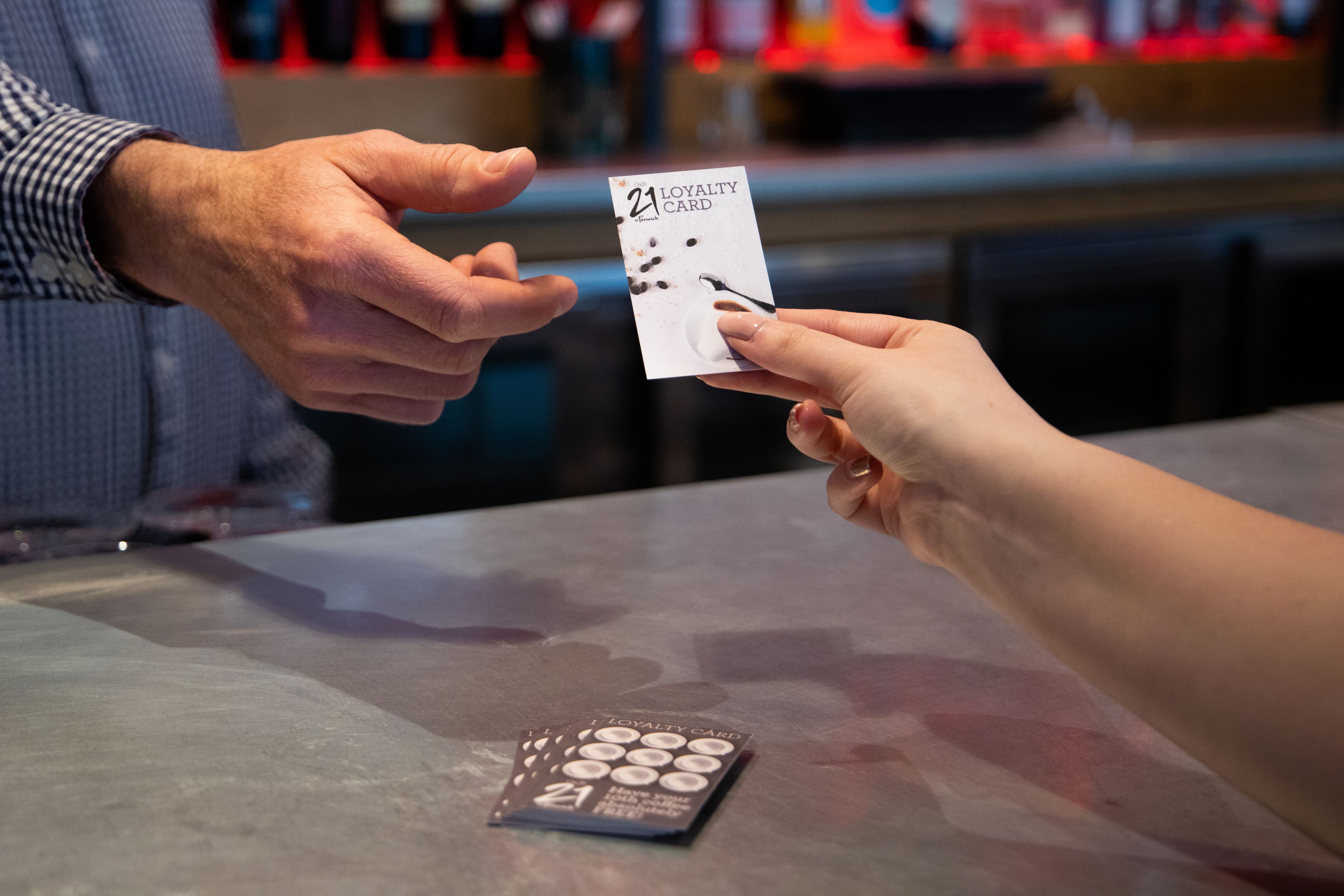 One of the main challenges has been keeping in touch with staff and customers, but we managed to communicate with both via strategic emails. To keep everyone engaged, we created stories about what our staff members were up to in lockdown and even suggesting music playlists and fitness activities.
When we had to close our doors, we decided to start up a takeaway service. This was initially a way of keeping in touch with our customers, however also proved to be very effective, eliciting many 'life-saver' comments!
What plans have you made over the past few weeks to ensure that your restaurants reopen safely and securely?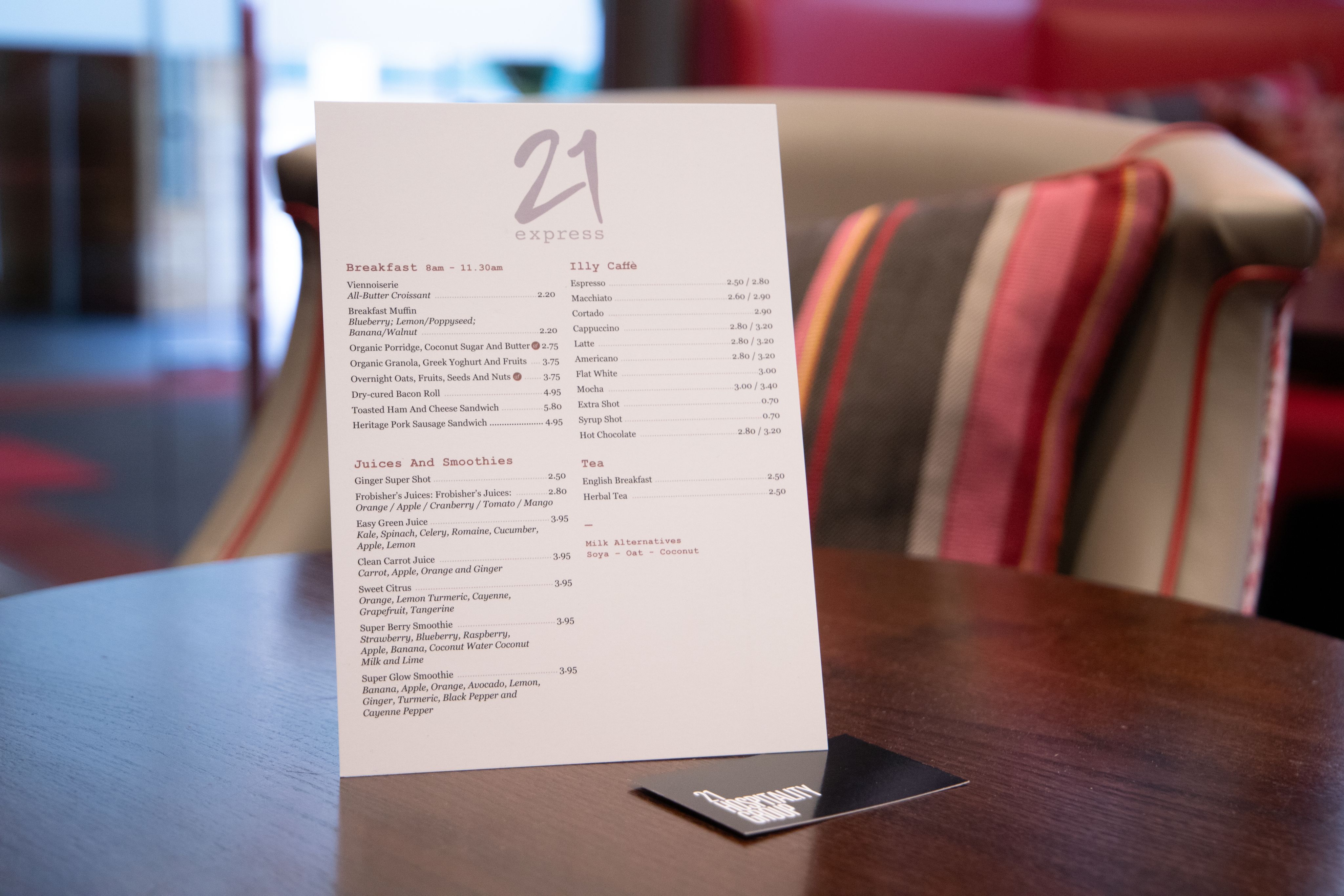 Safety and security plans were put in place before last July, when we re-opened briefly after the first lockdown. We have since re-visited and updated these for 2021. Preparations have been ongoing for the last month ahead of reopening, with updates to most of our Menus, both physically and on our website.
How important is print to the reopening of your business?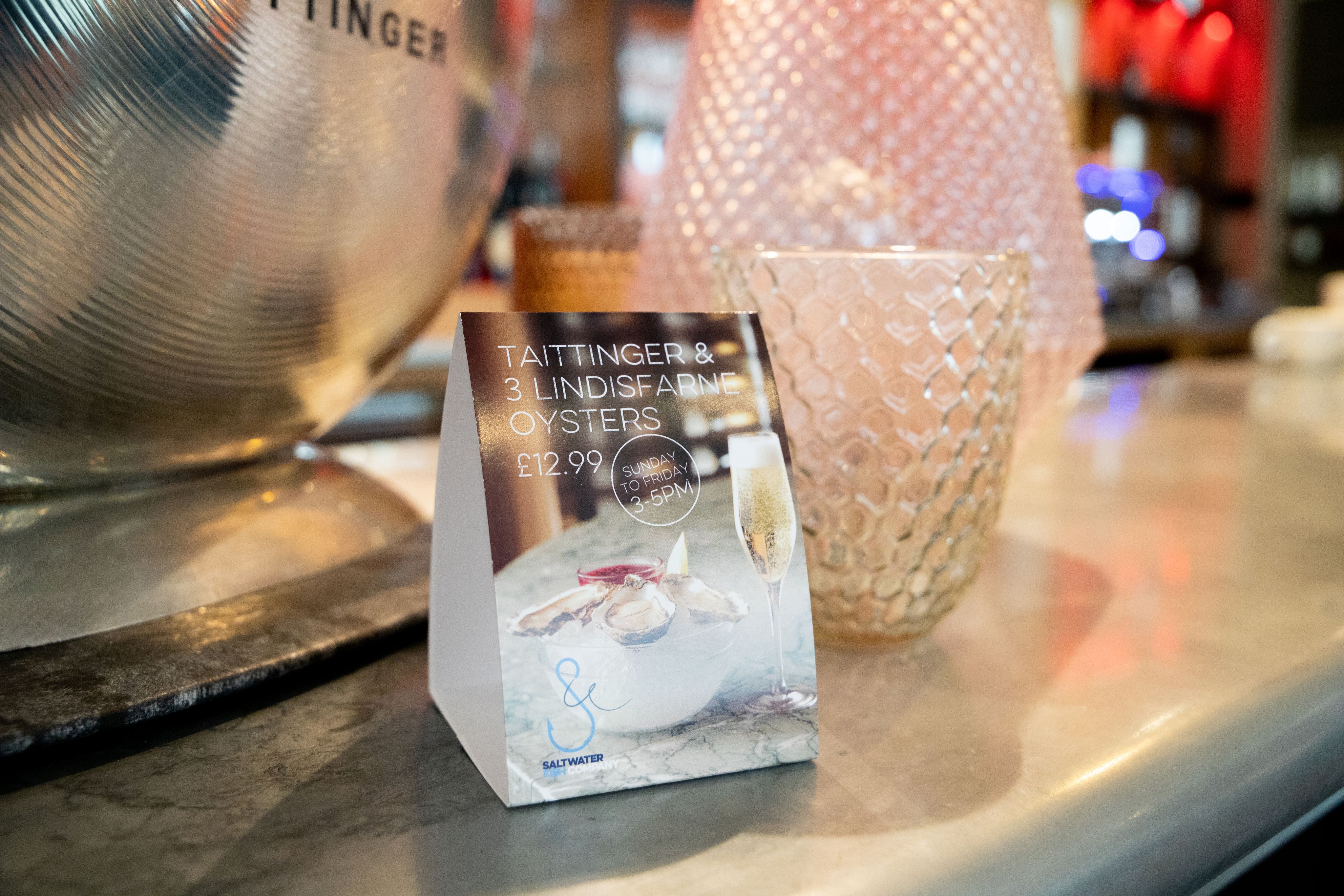 It's vital that our printed material reflects the quality of our cooking and front of house service. For us print is an ongoing project that constantly evolves. We regularly re-print Menus, at the very least to keep up with seasonal produce changes, but also to maintain customer interest through a varying offer.
We do a healthy trade in printed Gift Vouchers too, which are important as they often introduce new customers to our restaurants.
What do you think the biggest challenges will be for the hospitality sector when reopening to customers?
Undoubtedly, staff returning to work brings challenges, as they need to be 'match-fit'. We've had everybody in for training and re-familiarisation, as we believe it's important that our staff are up to date so that our offering can be presented properly to returning diners.
So far, our customers are telling us they can't wait to visit us again, which is really great to hear!
What is the most popular dish across all of your restaurant menus?
Our cheddar cheese and spinach soufflé has been an absolute favourite of our customers over the last 33 years.
And finally, how can people book a table with you?
You can book a table online at all of our restaurants via the following links:
Well we don't know about you, but we're about ready for a nice sit-down meal! We wish everyone the very best of luck and hope that your reopening week is one to remember.
We'd love to help get you back on track, so don't hesitate to reach out to us on theteam@printed.com if we can support in any way.