Menu Printing – disposable and sustainable solutions for your business
Thinking about Menu printing?
Whether you're a restaurant, bar or salon, you need a Menu that's going to show off your services to the fullest. Not only is it the first introduction to your business for a number of customers, but the right design can have people spending more and returning again and again. It's important you get it right! From the size to the shape to the paper stock and special finish, there are multiple choices to help you create the perfect menu.
Firstly, consider the type of Menu that will work best for you…
Flat Menu Printing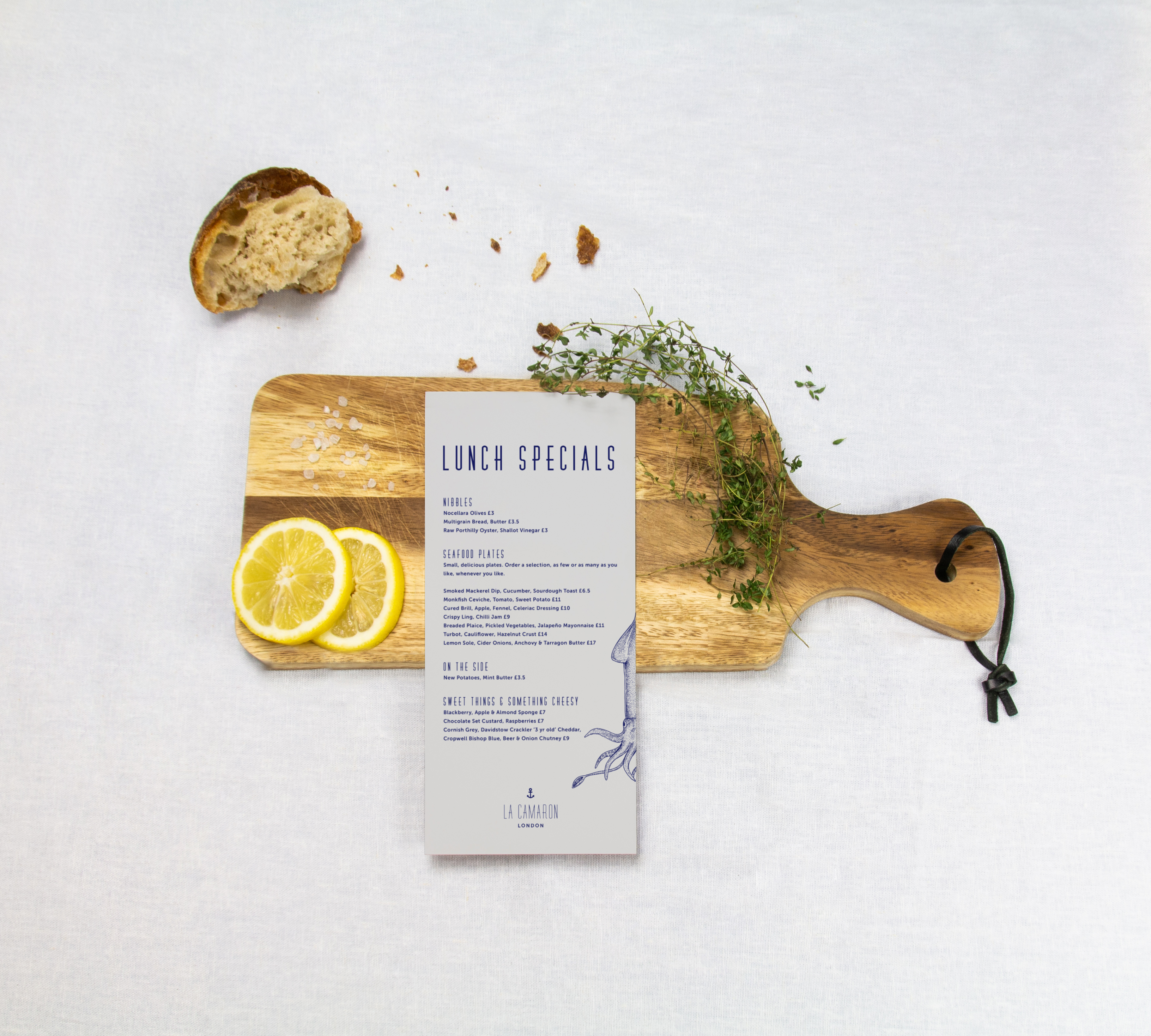 Flat Menu Cards are a great choice for your core menu offering. They come in a huge range of sizes and paper stocks – and you can laminate them too, making sure they stand the test of time. Create your own by printing on your choice of Leaflet or Flyer.
Placemat Style Menus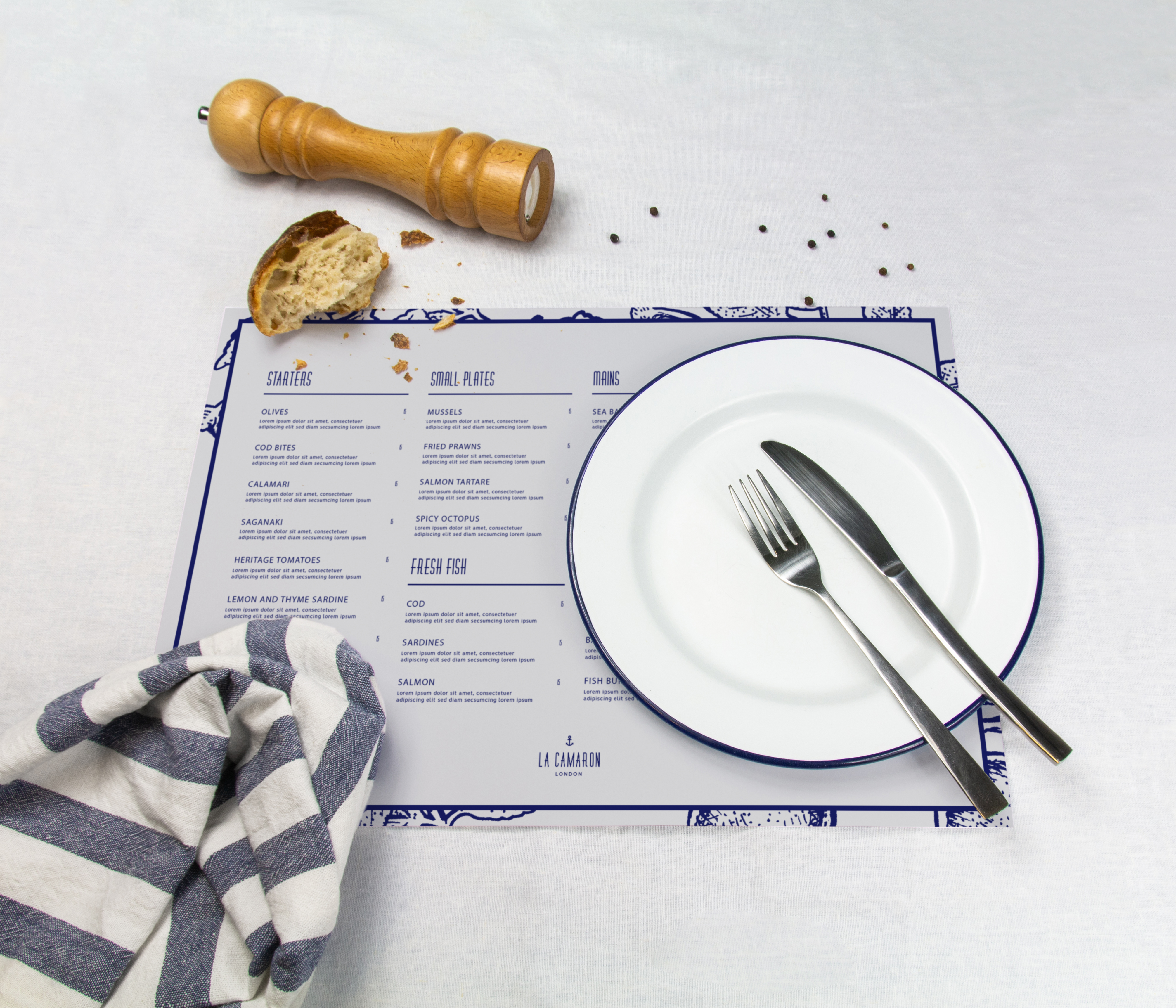 If you're looking for something dual-purpose, a Placemat Style Menu is an easy way to save on space! These are created by printing your design on Flat Unfinished Sheets, which help you save money in the long run.
For this single-use Menu you may choose to print on affordable paper stocks such as silk or uncoated. If however you're looking to be a little greener, you can print your Menus on our fully recycled or recyclable papers. Check them out here.
Table Talker Menus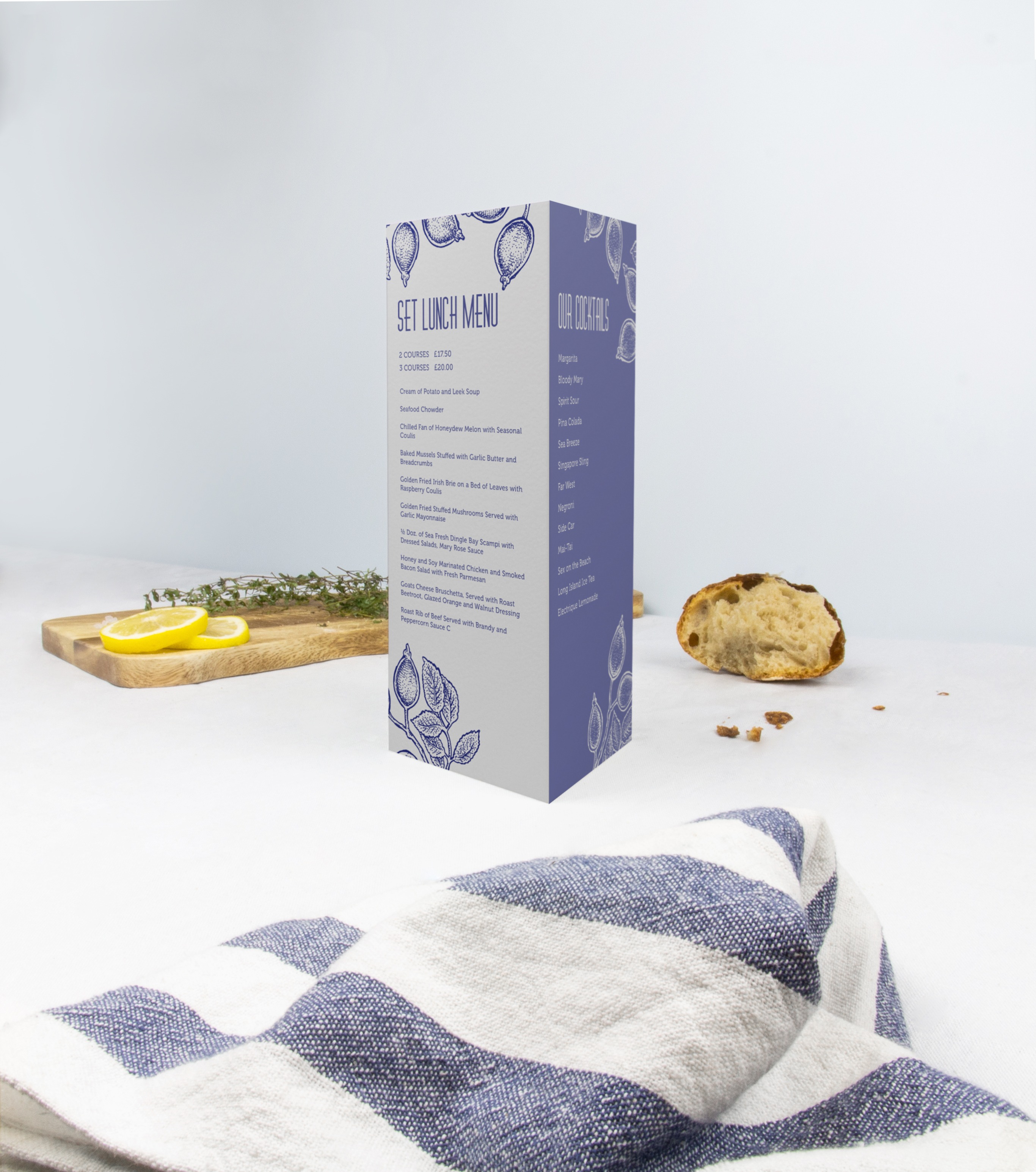 Ideal for special dishes, offers and promos, make the most of your table space with a triple-sided Table Talker. With thick, sturdy paper options such as Tearproof (as well as lamination options) these Menus will be a stand-up addition to your print for the long haul.
Folded Menus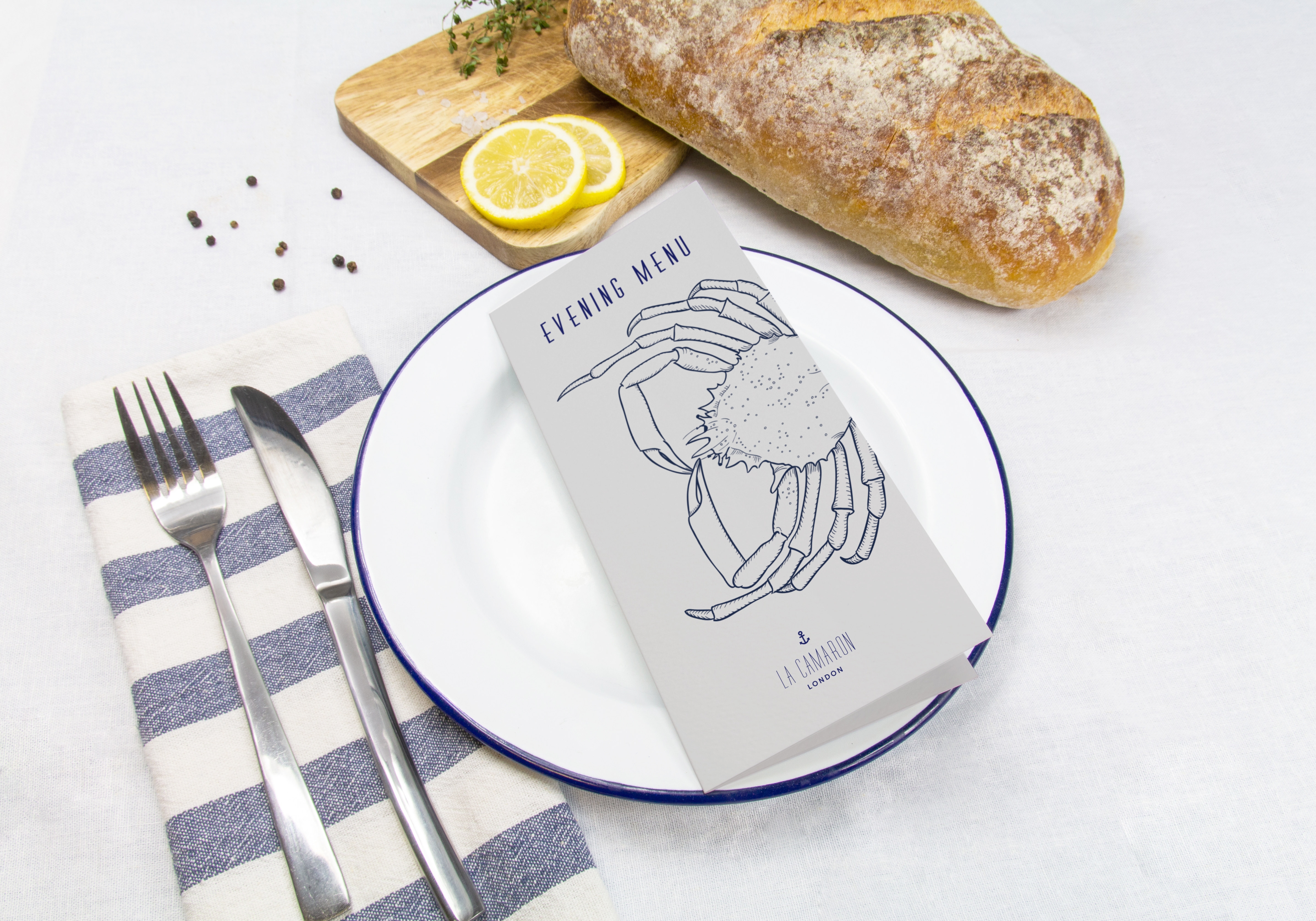 Versatile and affordable, Folded Menus give you a little extra space, without the need to go multipage. Plus, with multiple fold types and papers on offer, it's easy to make yours unique.
Create yours on a Folded Leaflet today!
Multipage Menu Printing
For more comprehensive menus, try multipage Menus. This gives you the freedom and choice to add more pages – all bound up professionally for a sleek finish.
Created by printing on your choice of Document or Brochure, there are four different binding types and over 30 papers to choose from! If you're unsure which paper would work best, pick up one of our free sample packs. These can help you really get to grips with the look and feel of our stocks.
Window and Wall Menu Printing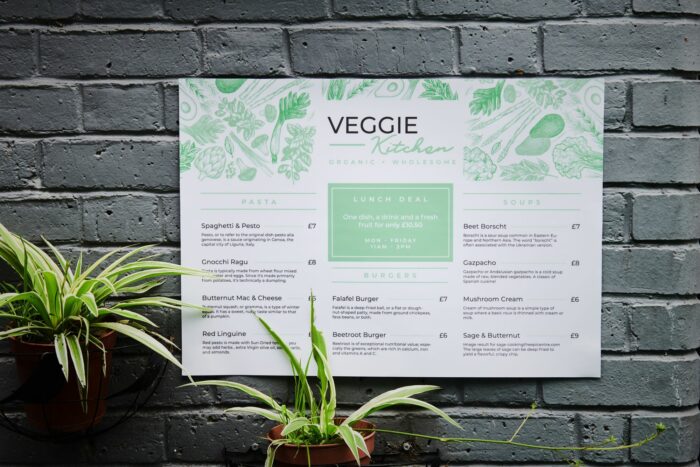 If you need something for the window or the wall, we can help! Whether it's a Poster sized menu, a mounted board style menu or even Self-adhesive Vinyl (which you can reverse print if you want to stick it in your window!) – we've got the solution. If you can't find what you're looking for, or have a custom Menu project in mind, don't hesitate to reach out to our Bespoke Team here.
Once you've decided on your Menu type, it's time to think about the finishing touches…
Menu papers and finishes
For temporary Menus and specials, consider a more cost-effective paper in a lower GSM, like silk. We also have Recycled Silk available if you want to be more eco-conscious.
If you're printing Menu Flyers to hand out or post you can add a striking gloss finish to your paper. This will help make your colours pop! You could even add a special offer to encourage people to visit.
If you're hosting a special event or want something more luxurious, consider a paper that has a more tactile finish. Thicker stocks or ones with hammered textures like Fresco Gesso exude luxury from the very first touch.
If you're looking to do something seasonal, why not try a shimmering paper stock or add a touch of Foiling? This can help give some festive sparkle to your menu printing.
Disposable and recyclable Menu Printing
Many businesses are continuing to adapt due to ever-changing COVID-19 restrictions and that includes the way that they print. Luckily, Menus can be easily updated to make them as safe and sanitary as possible during these times of heightened Health and Safety.
Most of our Menu printing options include lamination to give them an extra layer of protection. Not only will they last longer (especially when coupled with tearproof paper), but they can be sanitised/wiped down between use. Just make sure to choose either matt or gloss lamination as your finish.
You could always opt for disposable Menus instead. Just ensure you store them somewhere safe to avoid contamination. You should also ask servers and staff to thoroughly sanitise their hands before handing them out to customers. If you're concerned about waste, you can always choose a recyclable paper stock too.
Discover all of our menu options in our dedicated Hospitality Collection.