#ProudlyPrinted – The Aisle of Inspiration
As you probably know, here at Printed.com, we're on a mission to help each and every customer get their print, their way. And never has that been more important than when there's a big day on the horizon.
Our Wedding Stationery collection has been designed with Wedding Stationers and Brides and Grooms in mind, with a huge range of papers, products and options for you to choose -so you can get your big day print, your way. But it's no use in us just telling you that, you wanna see for yourself, right?
Allow us to introduce some of our favourite customer creations, all #ProudlyPrinted with us! From Foiling to folding, our creative customers know how to bring print to life, so we'll stop waffling on and let you take a walk down our very own aisle – of inspiration, that is!
Giftast
https://www.instagram.com/p/BsNNH-6B1Rz/
How gorgeous is this Wedding Stationery from Giftast? If you're not blinded by its beauty, and you're wondering what on earth 'Giftast' actually means – we asked Katherine (the brains behind the business) to tell us!
"Giftast means "marry" in Icelandic, and I started my Wedding & Event Stationery company a year and a half ago, after designing my own wedding stationery and taking our honeymoon in Iceland, a country I fell completely in love with."
"As a big fan of romantic novels, I like to take inspiration from characters and authors of my favourite books, to imbue that warm, romantic feeling into what is surely the most romantic day of a person's life. This year I launched my Jane Austen collection, which offers stationery tailored to each heroine. I'm really excited about sharing it with book-lovers everywhere who are planning their special day."
See more from Giftast on Facebook, Instagram, Twitter or go shopping.
Francesca Norton Weddings
With so many gorgeous designs to choose from, we had a tough time choosing which ones to feature here (don't worry though, if you want to see more, just head on over to Instagram).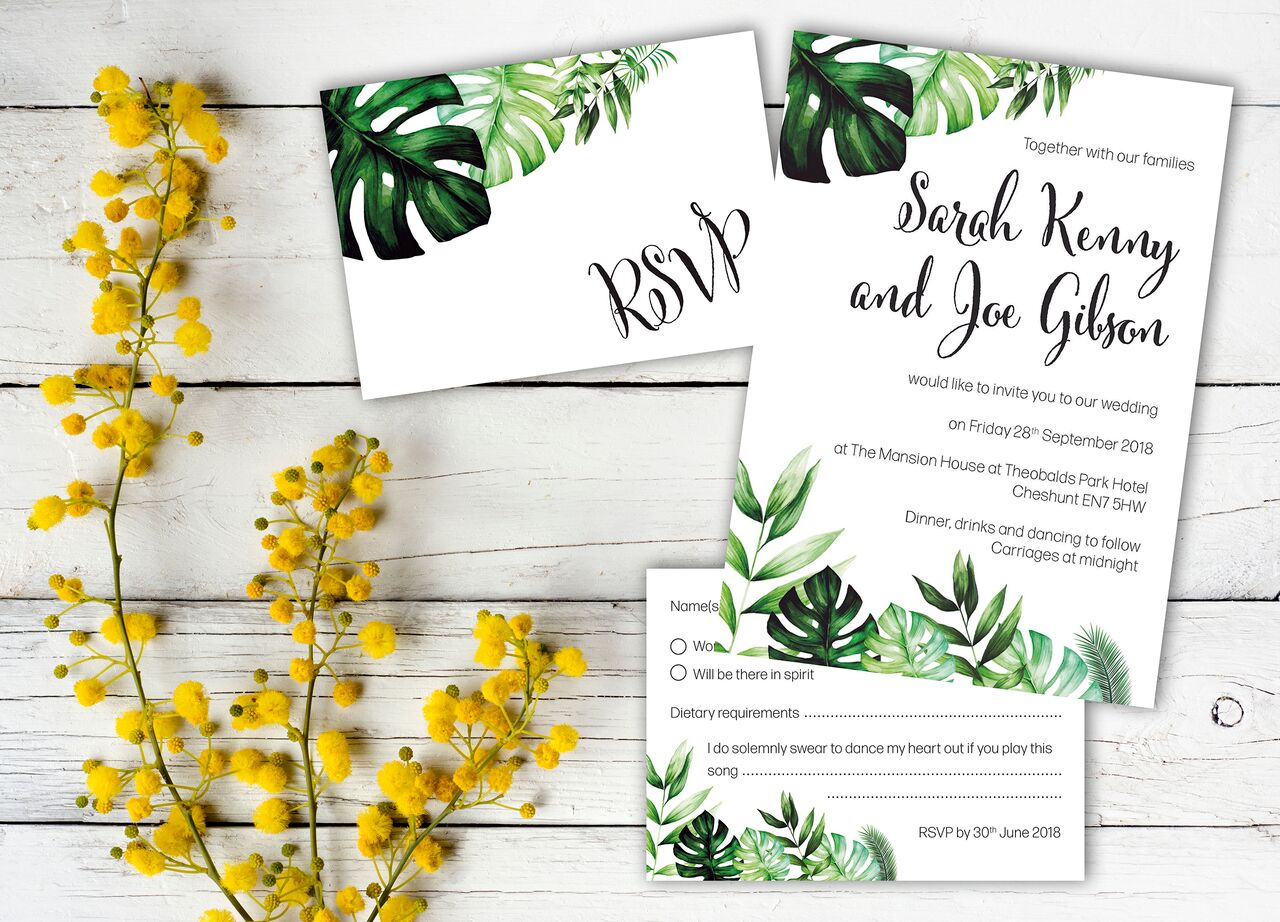 We asked Francesca to tell us a bit about her business, and here's what she had to say!
"When I got married I decided to make my own stationery (invitations, maps, menus, etc). My background is in publishing design so I was already confident about design software and printing processes, and I got to work making mood boards and playing around with ideas. I loved the whole process, and saved so much money! After the wedding, friends who were getting married began to ask if I could design their invitations for them, and they told friends of friends about me, and I began to realise I could try to make a job out of this."
"I love taking an idea from a couple sometimes as simple as "we think we're going to have green flowers" and running away with it. Creating mood boards and colour schemes and making new drawings is brilliant."
Check out more on Facebook, Instgram, Etsy or shop direct!
Blush & Blossom
We featured Emma Fisher's insanely adorable Save the Date tipis on our blog earlier this month, but we just had to include them again in our roundup of wedding wonders this week! In case you missed them, here they are, in all their cute glory. And, they're totally customisable too! Check 'em out her, or follow Blush and Blossom on Instagram for more!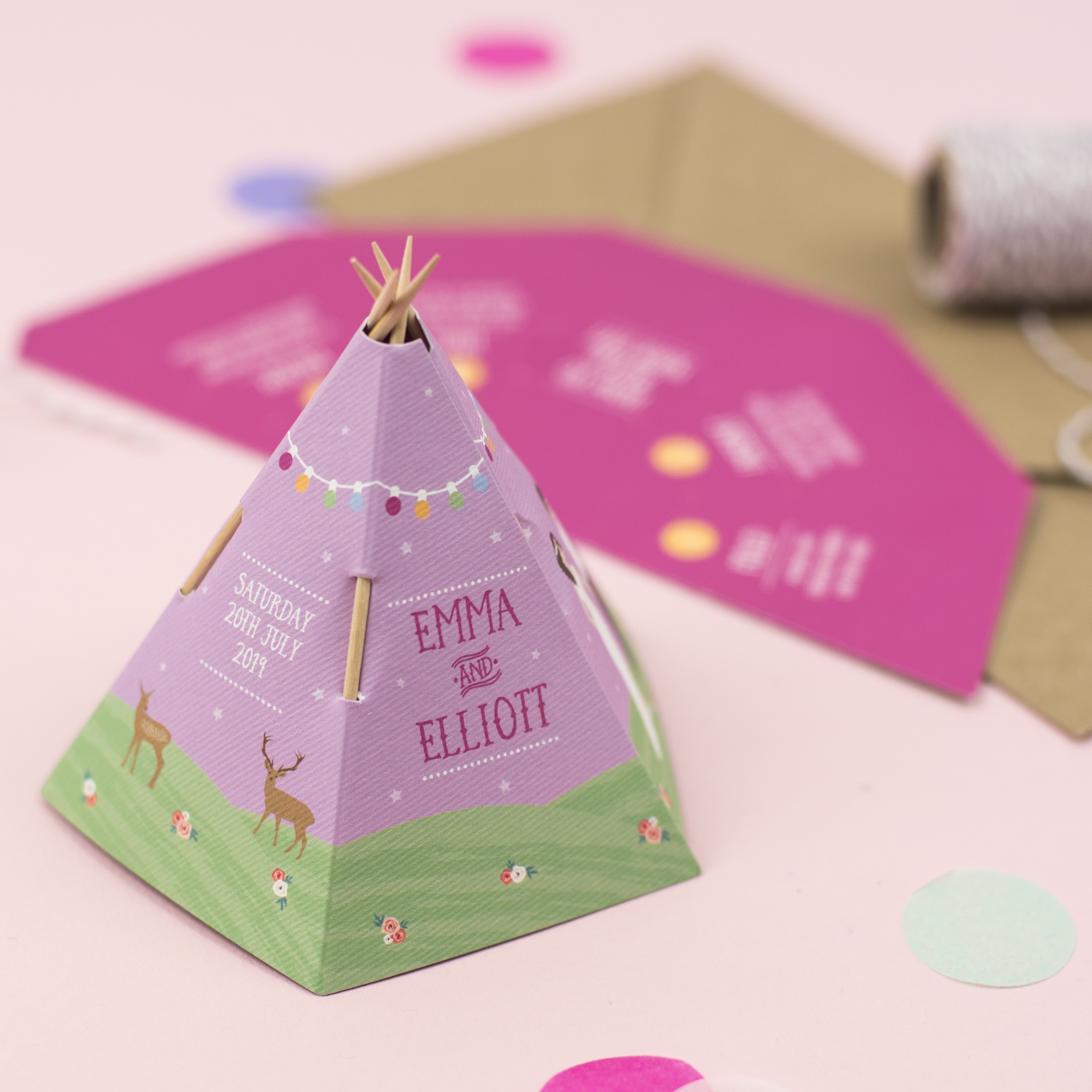 Don't forget, if you want a chance to get featured, just tag us in your printed creations using the hashtag #ProudlyPrinted. Here are just a few of our favourites from this week!
Zoe.Guy.Doodles
https://www.instagram.com/p/Bs-JtSjnMvw/
Design by Emily
Eleyna Feyzi
Lala Stationery
Through the Looking Glass
Feeling inspired? Create your own Wedding Stationery at Printed.com and craft something completely unique with our huge range of papers stocks and finishes.