Physical Marketing in the Digital Age
Think that physical marketing isn't important in this digital age? Think again!
While we live in an era where everything from our cameras to our conversations are becoming digital, it doesn't mean that things created with good ol' paper are obsolete- especially when it comes to business. While no one can deny the effectiveness of a good email or a well-planned online campaign, the importance of your physical marketing should never be downplayed.
From producing a perfectly crafted Business Card for a new client or handing out Flyers at promotional events, printed marketing can go a long way in getting your brand seen.
Spread your wings with Flyers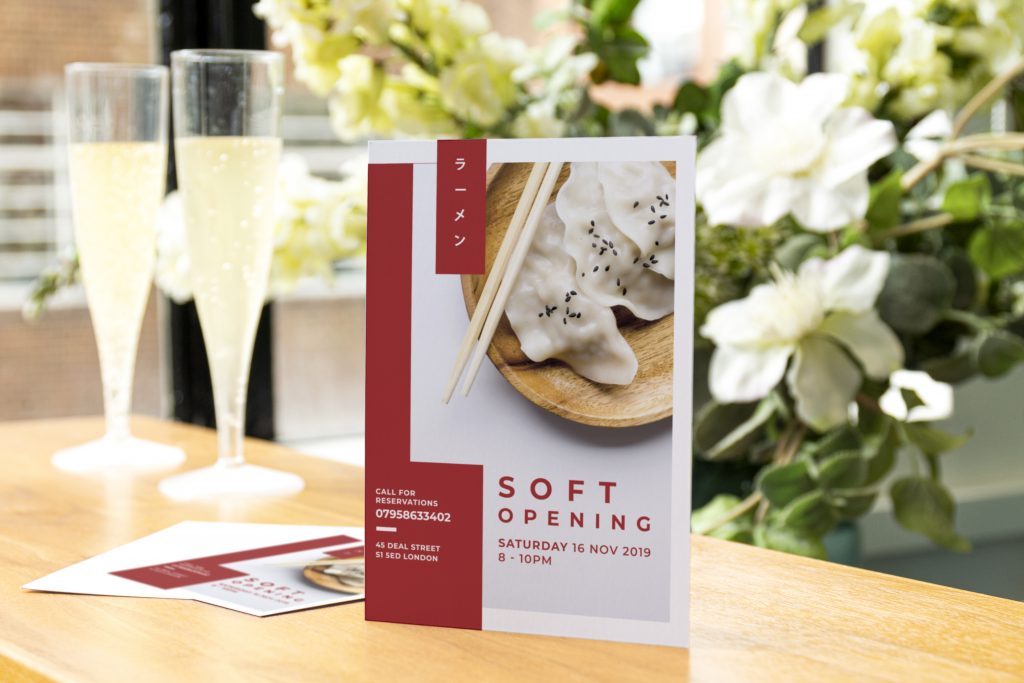 Since the invention of the printing press in 15th century, Flyers have been used to advertise everything from witch-burnings to pizza discounts- and there's a reason they haven't gone away.
Not only will having something to hold create a more tangible impact, but there are also almost countless ways you can reach your audience with them: in-store, on the street, folded as a magazine insert, posting them door to door… one way or another you'll get them seen. Add a discount or special offer to your Flyers and Leaflets and people will have even more reason to keep them!
With a huge range of paper stocks, including tear-proof, to choose from, as well as finishes like bold White Ink and soft Rounded Corners, you can make sure you're sending a message that's catching all the right attention!
Be brilliant with Brochures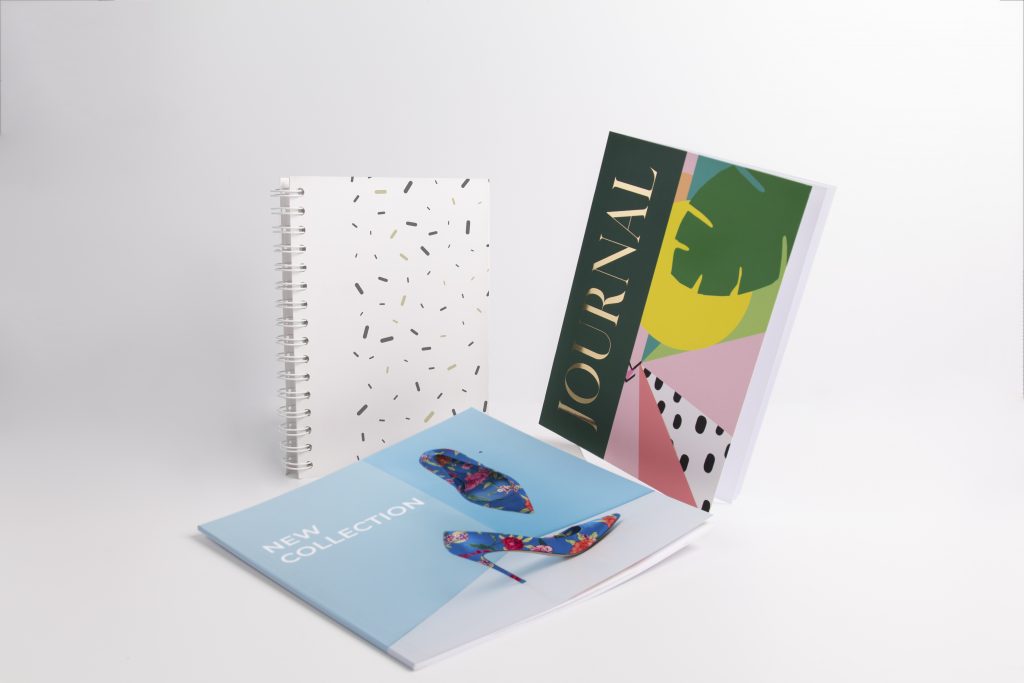 If you're looking to showcase all your business has to offer, then you can't go wrong with a Brochure.
A well-made Brochure can be a fantastic marketing tool due to the amount of information it can hold. From event guides and catalogues to portfolios and prospectuses, they are a great way to display larger amounts of detail in both a visually engaging and digestible format.
With over 30 different paper combinations and five binding options to choose from, creating your perfect brochure has never been easier!
"Let me give you my card"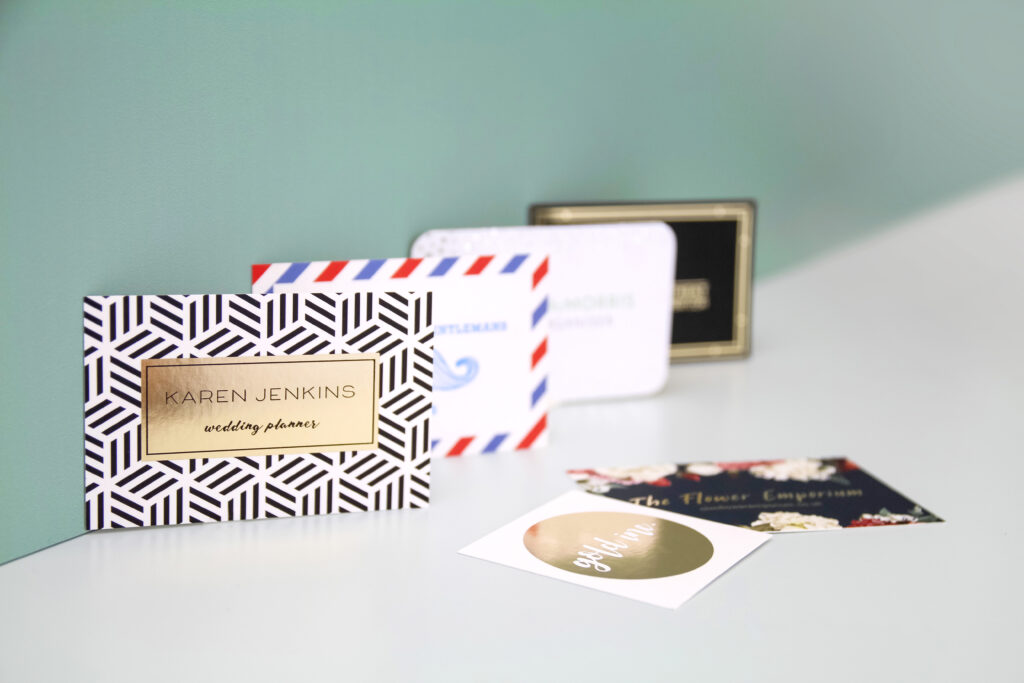 No matter how digital the world may become, nothing will ever take away the satisfaction of producing a well-crafted Business Card at the right moment. Small but mighty, these cards could be the first impression someone has of your business and therefore… of you.
Don't let yours be boring!
Why not go beyond standard paper and pick a Textured or even Magnetic stock to add a little intrigue to your design? If you're looking to add that extra flourish to your print, we offer six special finishes including Foiling and White Ink. Perfect if you really want to wow.
Excite with exhibitions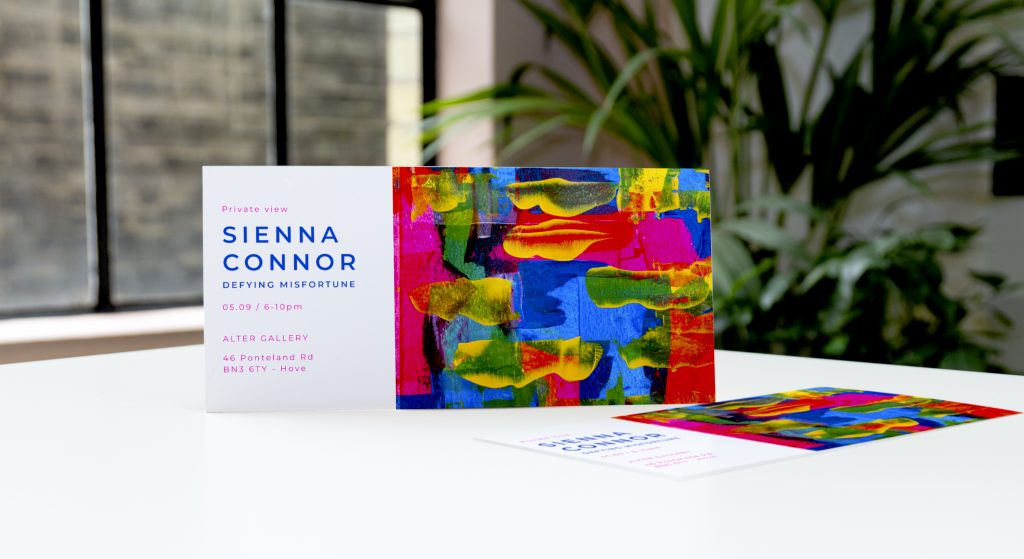 If there's anywhere that's great for networking, it's an exhibition- a place where your physical marketing HAS to impress.
Wherever you set up, you want to make sure your business stands out from the crowd. From Indoor Posters to bright Flags, to striking Strut Cards, don't limit yourself when it comes to your presentation.
You also always want to make sure your brand collateral is to hand as well. With the first impression made, having physical reminders of your business in the form of Flyers, Leaflets or Business Cards is the perfect way to linger in someone's mind.
Read more about Getting Exhibition Ready
Feeling inspired to dive in offline marketing?
Here at Printed.com, we're committed to reducing our impact on the environment. From innovative packaging and sourcing carbon-neutral and eco-friendly papers to minimising and recycling our waste, we're dedicated to doing good for our planet.
Find out about our greener pledge