Talking design with Love-Lee Wedding Stationery
Let's find out all about Love-Lee's wedding stationery!
With weddings bringing some of the greatest joys and stresses in life, we at Printed.com know that finding the perfect stationer for your big day can be a tall order. Luckily, we've gotten to know some of the best in the business, so have taken the time to highlight these dedicated people in our new Wedding Stationer Directory
With over a decade of design skills, Kate Lee of Love Lee Design is well known for the breadth and beauty of her stationery… and today we're going to find out exactly how she brings all her wonderful designs to life!
So sit back, relax and read on to find out more!
Tell us about yourself and your wedding stationery business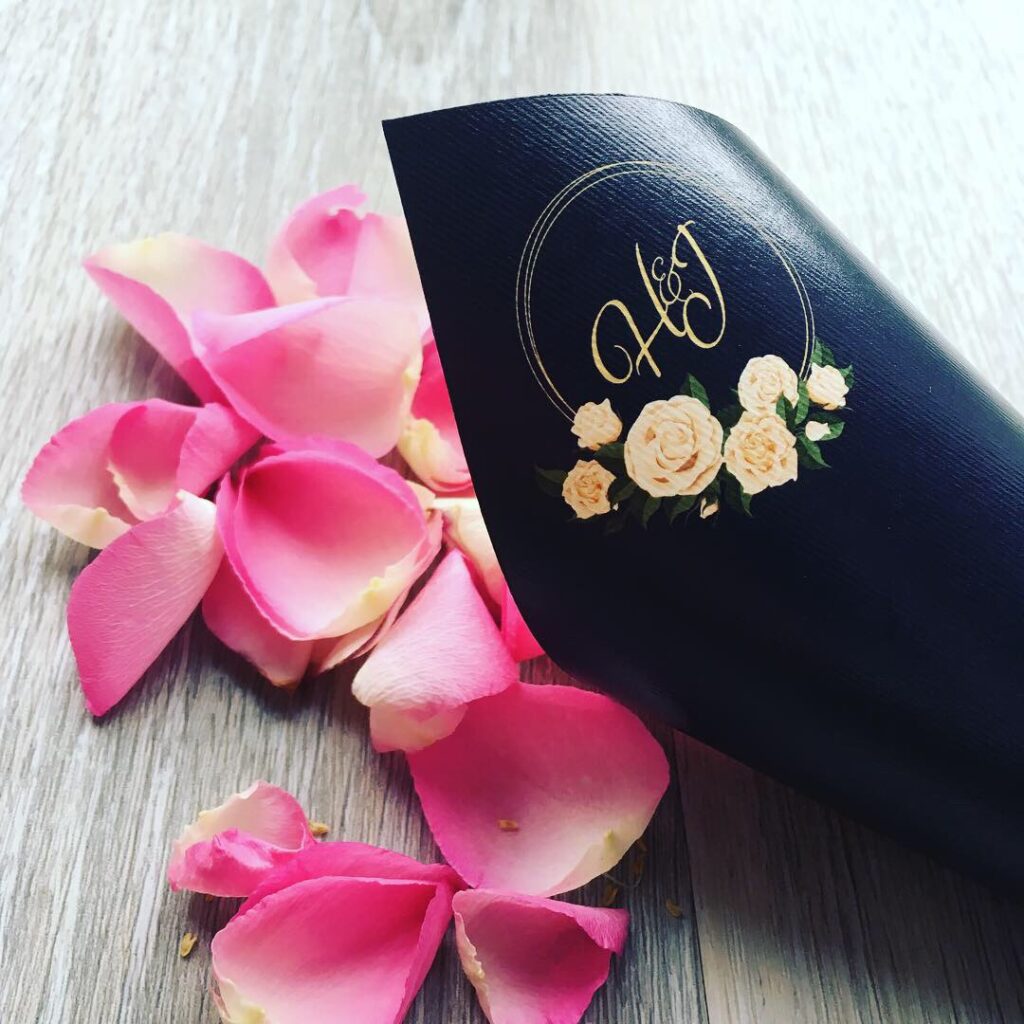 My name is Kate Lee, owner of Love-Lee Wedding Stationery and lover of Pinterest, Macs (the apple kind), pinwheels and pompoms. I am a graphic designer by profession, having worked in the industry for over 20 years. We are based in lovely South Wales, Bridgend, in between Cardiff and Swansea.
What is it like to work with brides/grooms on a daily basis?
I often say, "I have the best job because I get to work with couples planning their big day!" It's such an exciting time and I am so lucky to be able to play a part in their planning. People ask me if I come across many 'Bridezillas' to which I reply, "No, they're all wonderful!"
What does a typical day making wedding stationery in the studio look like for you?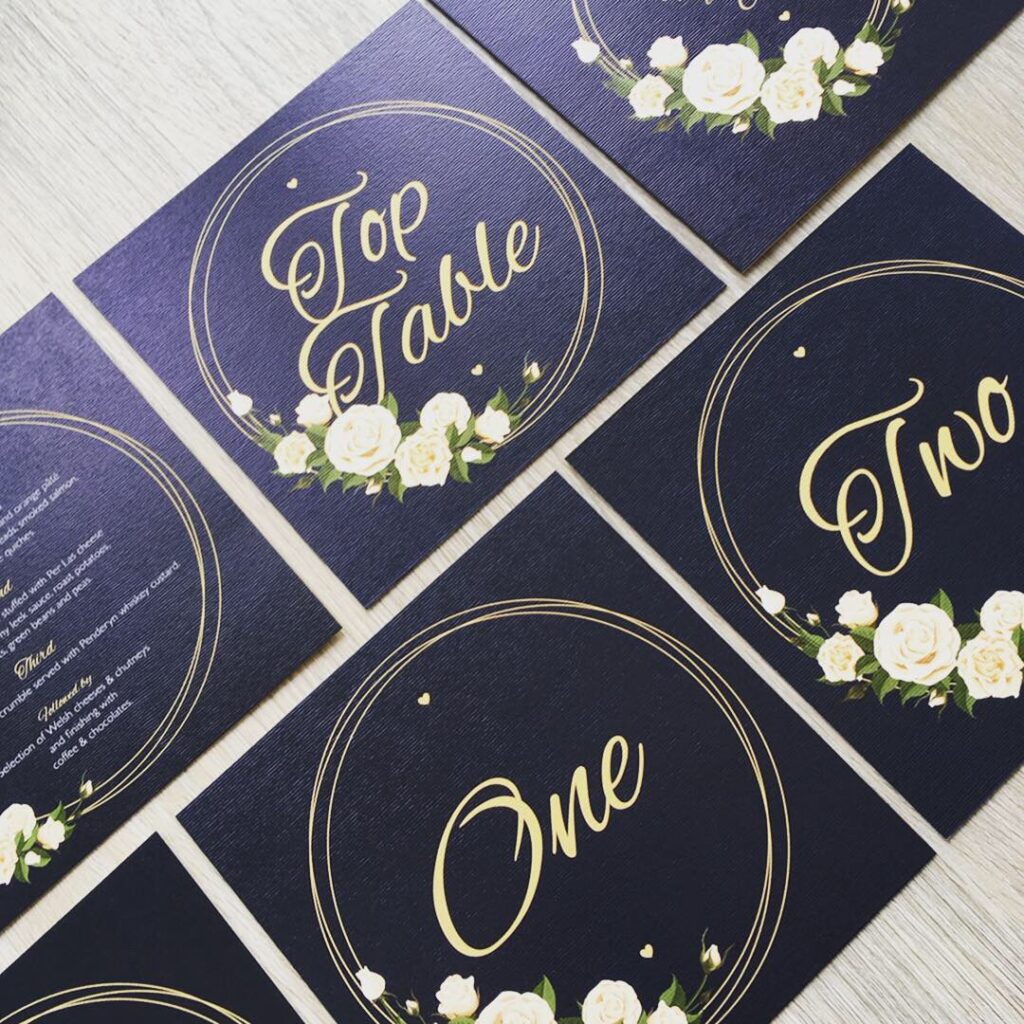 I plan all customer orders well ahead of time, so each day I know exactly which orders I am scheduled to work on. From invitations, RSVPs, order of services, seating plans, itineraries… every day is different. That's another reason I love my job, because there is not one day which is the same.
I hold customer consultations once a week which gives me the chance to meet my Love-Lee customers. We chat all things weddings, but it does allow me to go through all the Themes and Products available. I always encourage those local to me to pop in for a chat, it makes it much more enjoyable and the customer can get a feel for the quality of products, and equally get to know me!
Where do you find your inspiration for your wedding stationery?
I am a Pinterest and Instagram addict! – from weddings, photography, fashion, typography, interior design, floristry – anything creative, I love it all. It could be something as simple as a flower in a shop or a particular typeface that catches my eye. I also get my inspiration from many suppliers in the wedding stationery industry.
As a graphic designer, all of the Love-Lee Themes are designed by me. After many years of working as a designer, I like to think of myself as a mac-wizard! Even now, I am always learning!
As a wedding stationer, it is essential to keep up to date with fashions and trends, but at the same time offering something that is unique.
Do you have any favourite pieces?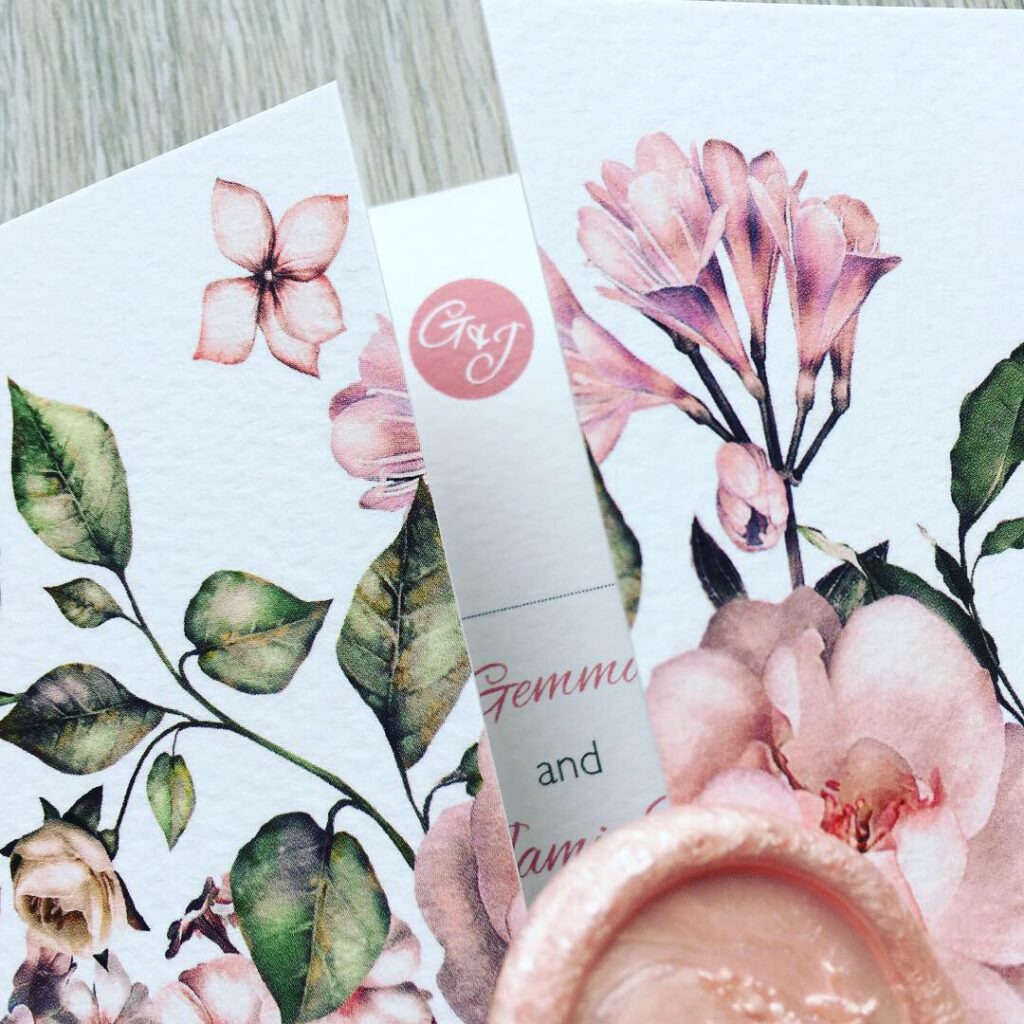 This year has all been about Florals. I developed so many different floral designs that I named them after my brides. My current favourite from the Love-Lee collection is 'Molly'. 'Molly' is my most popular floral theme – beautifully vibrant, strong and oozing confidence. The design is based around the Gatefold format and finished perfectly with a wax seal.
The circular and geometric florals are another firm favourite with customers – 'Harriet' and 'Jessica'. Available in all colours, these designs allow you to change the flower to suit your theme. When teamed up with the concertina folded invite and perforated RSVP, these are definite winners.
As a Wedding Stationer, what's important to keep in mind?
You have to be efficient and some will say I'm an absolute perfectionist… which is very true! If you don't take pride in the service and product you are offering, there's no hope of success. My customers are paying for a product, therefore they deserve the best. In my eyes, it has to be 100% perfect.
What is the most unusual thing you've ever been asked to design by a client?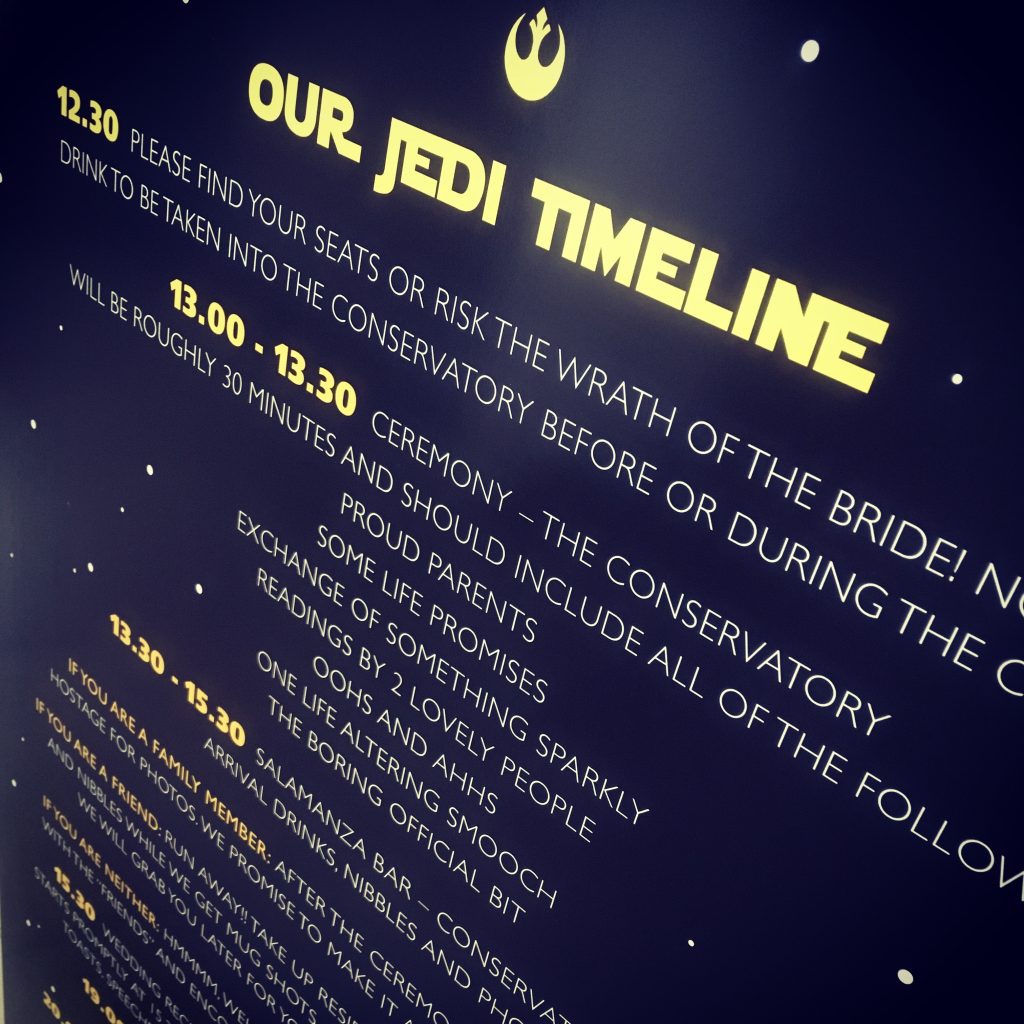 As well as the collection of themes available, Love-Lee does offer a bespoke service. I once designed wedding stationery for a Star Wars Themed wedding. The finished product looked fantastic. From invitations to place cards, itinerary and seating plan, Love-Lee concentrated on the use of colour, typography and gloss finishes.
What's next on the cards for your business?
Keep doing what I'm doing! There's nothing better!
Find Love-Lee Wedding Stationery on:
A wedding is so much more than just a day. It's more than a dress, an invite or a venue. It's the start of something special – a treasured memory that will last a lifetime and a moment that can never be forgotten.
Here at Printed.com, we're committed to reducing our impact on the environment. From innovative packaging and sourcing carbon-neutral and eco-friendly papers to minimising and recycling our waste, we're dedicated to doing good for our planet.
Find out about our greener pledge