5 Simple DIY Wedding Décor Ideas
Don't want to overpay for your wedding decorations? There are so many ways you can add a real personal touch to your big day with a few simple DIY wedding décor ideas.
At Printed.com, we are all about weddings. So being the helpful lot that we are, we've put together some of our favourite décor ideas that you can try yourself in the comfort of your own home!
Read on to find out more.
1. The right way to capture your day
Hanging photos at a wedding is hardly a new idea, so why not get creative with how you display yours? We've got the DIY wedding décor idea for you!
Hanging from chairs, pinned to a fun corkboard or even strung from a decorative hoop, there are almost endless ways to make those pictures of you and your spouse-to-be stand out.
Why not bring those treasured memories to life with Instagram Prints? Perfect for hanging or sticking just about anywhere and a great way to bring a little old-school charm to your day.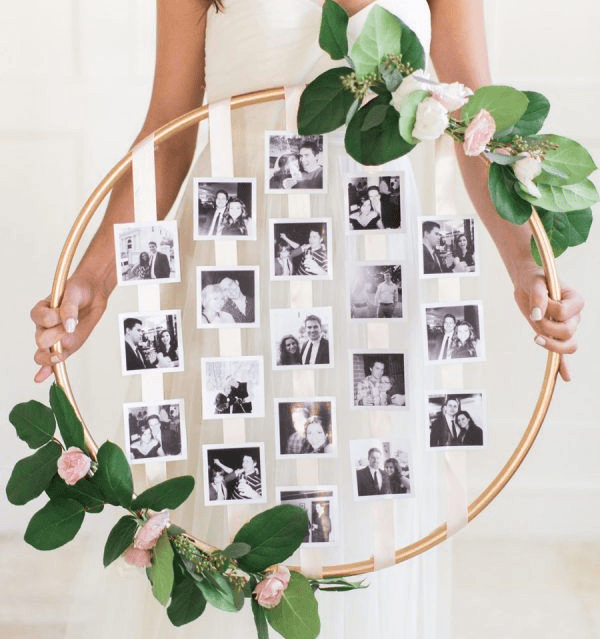 2. Time for cake!
If there's one thing we all love at weddings, it's a good piece of cake.
While the wedding cake is always the star of the show, decorative cupcake towers are a trend that's still going strong. They are a great way to incorporate a ton of different flavours/styles and can double as fun wedding favours as well.
If you want to add a real DIY feel to these sweet confections, then custom cake signs are always a cute shout. Grab some lollipop sticks, card and a few Custom Stickers, and you've got yourself an easy way to add a fun, personal touch to these tasty treats!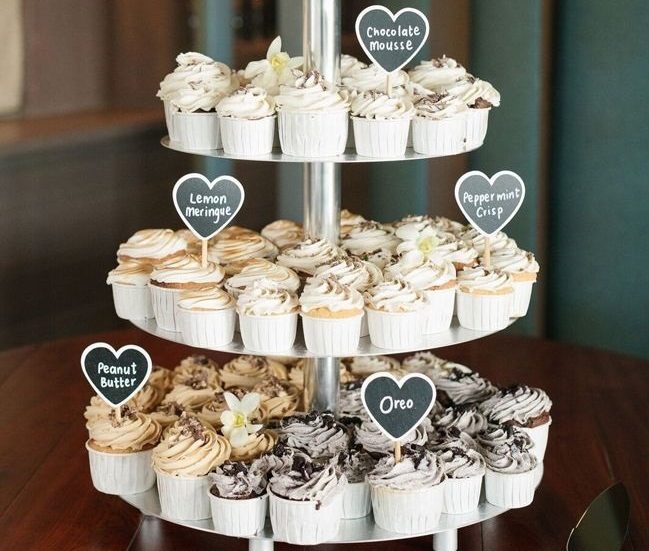 3. A real personal touch
While your wedding photos will always be a stunning reminder of how amazing your day was, why not try something a little more crafty to remember your guests by?
Weddings can be BUSY, and when you're the centre of attention it can be hard to say hello to absolutely everyone on your list. Finger-print tree decorations are a simple way for all your guests to leave their own personal touch to the day…. literally! Simply print your design, leave it with some stamping ink and by the end of the day, you'll have your own fun memento and a piece of all your friends and family.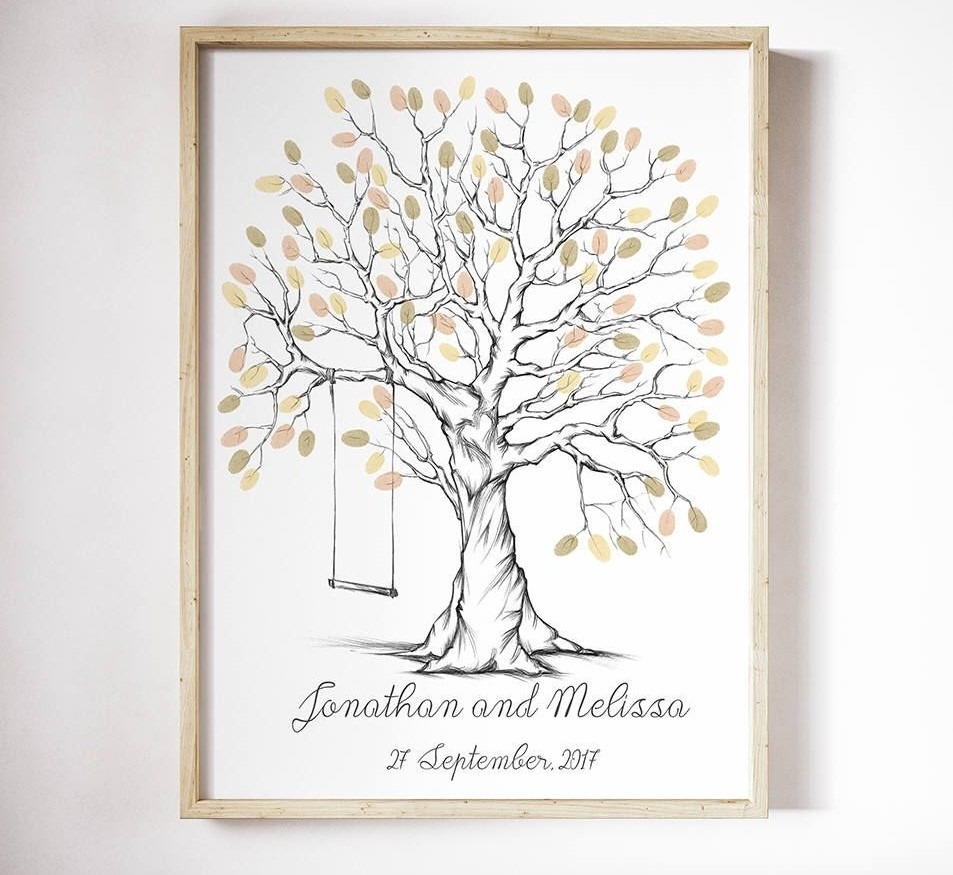 4. Got a sweet tooth?
If you or your guests can't resist dipping their hand in the sweet jar once a while, why not add some personal ones to your tables? Perfect if you're looking for a way to get rid of some leftover jars.
For a fun touch, print Labels or Stickers for them so people know who they're for or what they're getting.
You also don't just have to limit yourself to sweets. Honey, soap, hot chocolate, cake mix – if it fits in a jar, try it!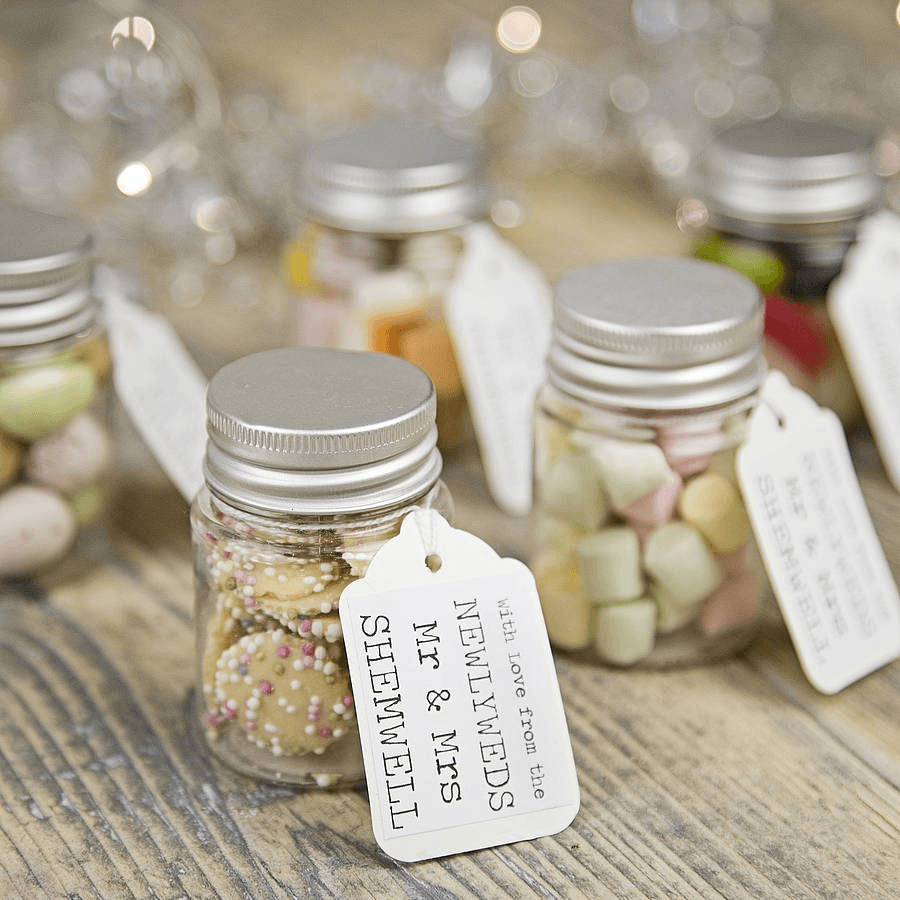 5. A corkin' idea!
Table plans are one of the most important pieces of wedding print that many seem to forget about.. It's time to get creative with yours!
Rather than your standard printed card, try corks instead. Stick personalised Place Cards in them, add to a board and you're good to go!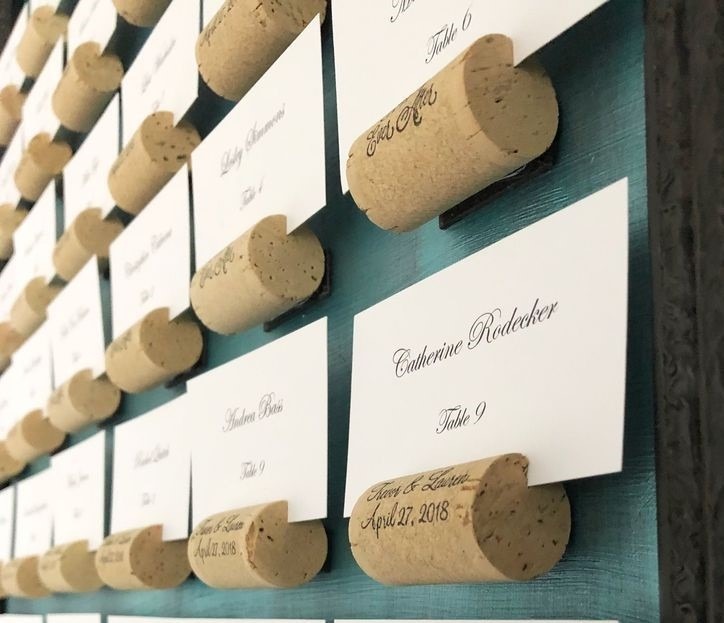 Want to find out more?
Shop our Wedding Stationery Collection
Here at Printed.com, we're committed to reducing our impact on the environment. From innovative packaging and sourcing carbon-neutral and eco-friendly papers to minimising and recycling our waste, we're dedicated to doing good for our planet.
Find out about our greener pledge