Making print more rewarding – saving with our Printed Points system
Get to know everything there is to know about Printed Points and other ways to save!
If you're new here, you might not have noticed how much we love giving back to our customers. From our Printed Points system to our special discounts and Refer a Friend programme… we've developed as many fun ways to save as we can! And if you've been around for a while… it's always good to check that you're not missing out.
If you're already an account holder, when was the last time you checked your Printed Points balance? Today? The last time you made an order? Do you even know which rewards tier you're on?
Don't miss out on all the savings you could already be making! Or, if you haven't signed up, let's have a look at all the discounts that could soon be heading your way…
Get to know our Reward Programme
We reward you each and every time you shop with us. You'll earn Printed Points for every £1 you spend (unless you use a discount code), which you can then redeem for vouchers for us or our reward partners!
There are three Reward Tiers you can be a part of, and each one offers different benefits. We work out your tier based on how much you spend and how frequently you order. You'll always start out in our Bronze tier, and every 90 days you have the chance to move up, or down a tier, depending on your ordering habits.
| | | |
| --- | --- | --- |
| Tier | Points earned |   |
| Bronze | 4 Printed Points for every £1 spent |   |
| Silver | 7 Printed Points for every £1 spent |   |
| Pink | 10 Printed Points for every £1 spent |   |
If you want to learn more about your tier and how you can move up, you'll find a handy slider at the bottom of you account page. Just click here to go there now.
How to spend your points?
Your Printed Points are worth more than just print! You can exchange them for vouchers to spend on site at Printed.com or for treats with our Reward Partners. Why not use yours for flight upgrades, luxurious gifts or office essentials at Amazon.co.uk or M&S?
You can redeem your points for voucher codes and Printed.com vouchers in your account.
Ways to earn points
There are loads of ways to top up your Printed Points and earn even more rewards.
Shop with us
Earn points on your orders whenever you shop with us* – remember, the higher your tier, the more points you'll earn.
Complete your profile
Earn 150 points just by telling us about yourself and completing your Printed.com Profile.
Review your orders
Give us your feedback on your recent orders and we'll give you 50 points just for sharing your opinion!
Feeling generous?
Did you know you can donate your Printed Points to registered charities or educational organisations with Printed.com? Just head to your account, choose 'Donate my points' and select the charity or organisation you'd like to gift yours too. We'll take care of the rest!
Don't forget about all the other ways you can save with us!
Refer a friend
As they say, "Oh I get by with a little help from my friends…" and that can apply to your print too!
We love when people talk about us, so we made sure to reward those who do. For every friend you refer, you'll receive £20 worth of Printed Points! The best part? You can do it as many times as you like.
But that's not all! Not only will your friends receive 20% off their first order over £100, for every order they place in the next year you'll receive 200 points!
What are you waiting for?
15% lifetime discount
Depending on what kind of business you are, you could be eligible for a range of discounts. If you're a charity, student or education professional you can enjoy 15% of every order you place – for life! On EVERY order!
To find out more and to check your eligibility, click here.
Competitions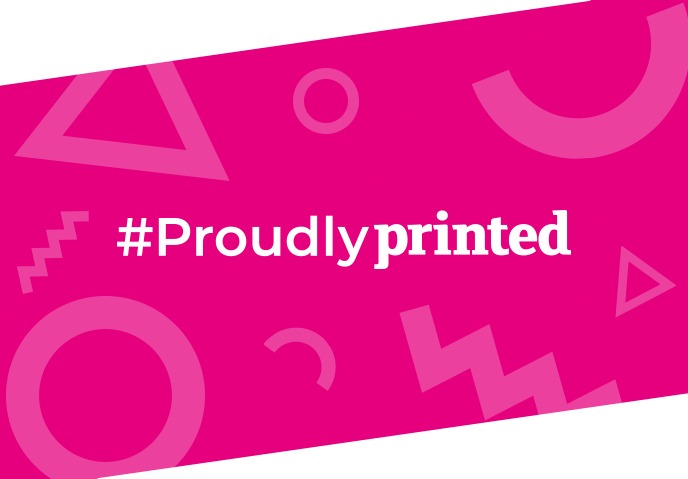 We're also constantly running competitions on our social pages that could win you a nice chunk of points! Plus, every month we give £100 worth of Printed Points to one lucky customer who tags us in their fabulous print creations. To be in with a chance of winning, simply make sure to tag us @printed.com and use the hashtag #ProudlyPrinted so we can see you!