5 ways to use Stickers for your business
If you aren't already using Stickers for your business, well then where have you been? These tactile little pieces of joy are such an easy way to keep your brand front of mind – no matter your business.
From merchandising your products, to embellishing that luxury Wedding Invitation – we've got all the shapes, sizes and special finishes you could dream of.
Don't believe us? Scroll on for our top 5 ways that Stickers are bringing their a-game to your brand in 2023.
Greeting Card merchandising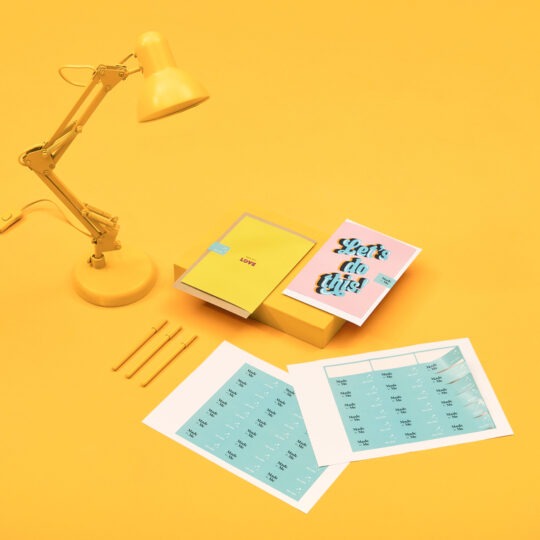 Introducing Card Catch Stickers!
These small, easy-peel Stickers are used to hold a Greeting Card and it's accompanying Envelope together. They're the perfect alternative to Cellophane bag packaging and a great way to reduce your plastic waste. Commonly used to showcase brand logos, or as pricing labels, Card Catch Stickers are ideal for short-term advertising on shop shelves, at exhibitions or to display in your studio space. Discover more on our blog here.
Product labelling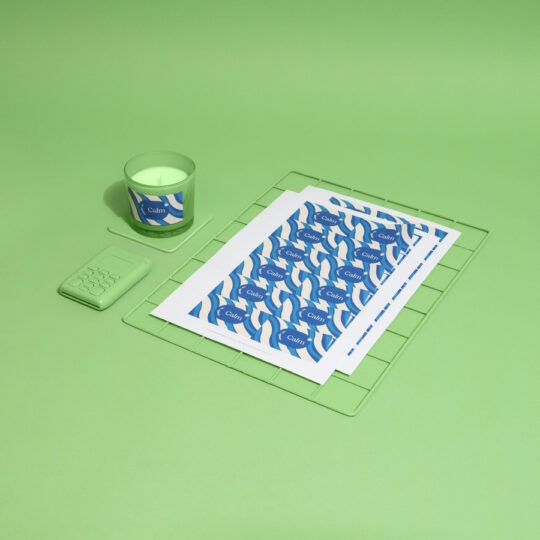 When it comes to new product development, nailing the design is key. More importantly, having your brand front and centre is an absolute must. Our Product Label options come in a variety of different shapes and sizes, including A-size or clear for the ultimate impact.
So whether you're branding lip balms, candles or larger items such as gift boxes, don't underestimate the power of Stickers for brand awareness.
Envelope and Invite embellishment
With wedding season in full swing, it's no wonder brides and grooms are going all out. But aside from fancy venues and expensive floral arrangements, adding a little luxury to your wedding stationery suite should definitely be a consideration.
Want the good news? Stickers are a very cost-efficient way to do this. Used to embellish Envelopes or to add the finishing touch to your Invites, they can help continue your theme across all your prints, including you Thank You Cards after the big day has been and gone.
If you're feeling super fancy, you could even opt for Foil Stickers and really show off! Because when else can you go all out?!
Belly Band securing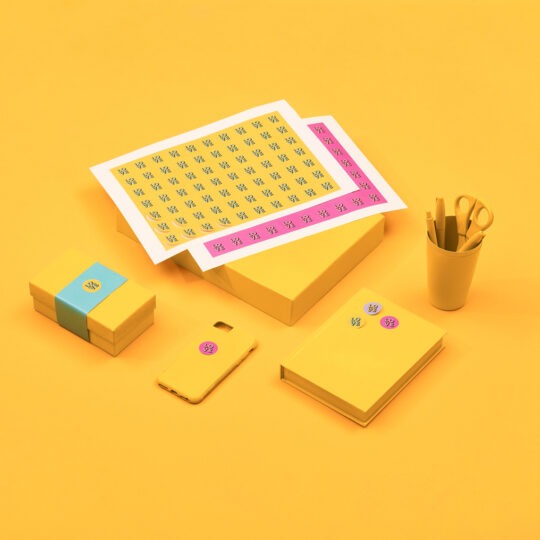 Don't forget about the wonder of Belly Bands. A favourite with our retail and creative customers, thes strips of paper are a great way to secure print products such as Notebooks, Notepads and to secure products such as gift boxes and soaps. How to get the most out of them? With a Sticker of course! Choose from recycled, round, square, rectangular, heart-shaped or even custom – and use them to secure your Belly Band in place. (Genius, we know).
Hospitality branding
From takeaway coffees to branded paper bags, our final feature in the top ways to use Stickers is for all things hospitality. In a fast-paced world, subtle branding is the perfect way to keep your business front of mind (even when the customer exchange is brief). Giving your customers something to take with them that sends a message means you can help elevate the reach of every sale.
Ready to get started with Stickers? We thought you might be. Head to our dedicated Stickers page to discover more, and don't hesitate to get in touch with our team if you have any questions.