The Custom Stickers Edition of #ProudlyPrinted
Welcome to the Custom Stickers Edition of #ProudlyPrinted!
Whether you're a Retailer, Wedding Stationer or seasoned Creative- custom Stickers are guaranteed to help make your message stick. We've delved into some recent customer inspiration direct from our Instagram feed to show you just how effective these little gems can really be…
Read on for all the inspo!
Bizzies candles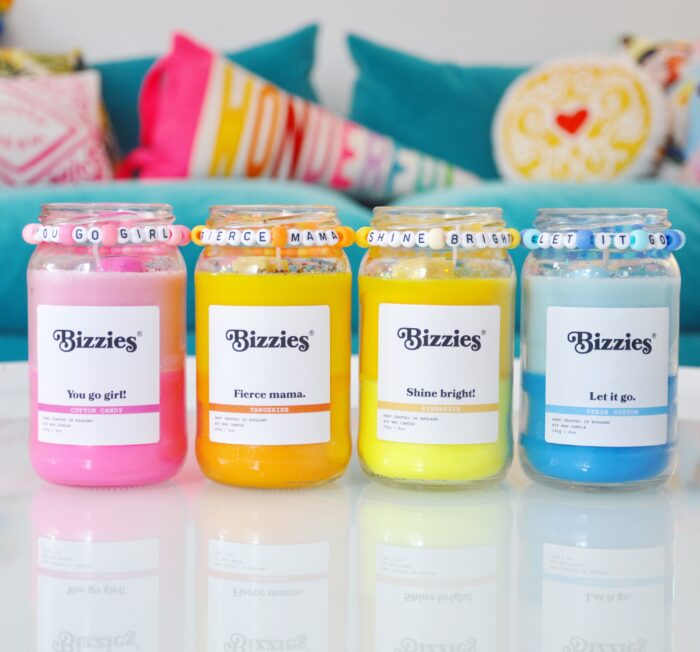 These A-size stickers created by gifting business Bizzies are a ray of sunshine this September! Inspired by women of all personalities, these candles empower with their strong mantras and punchy scents. The perfect gift for friends and family this autumn.
Half Penny Paper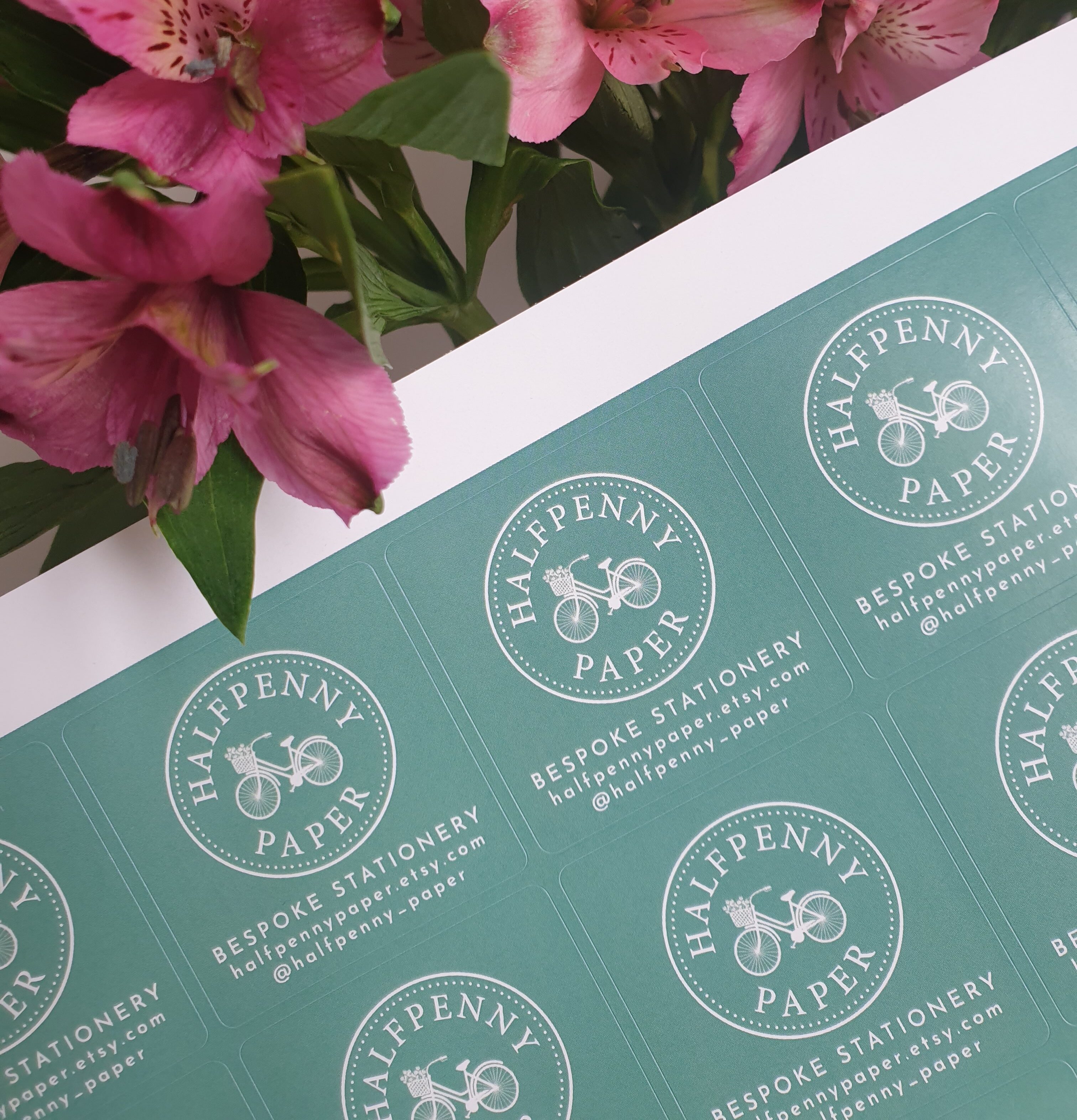 These Square Stickers designed by bespoke stationer Half Penny Paper are a great packaging addition. Whether used as an Envelope embellishment or as part of a thank you Postcard, Stephanie keeps her brand front of mind with these bicycle-inspired, emerald beauties.
Aim Studio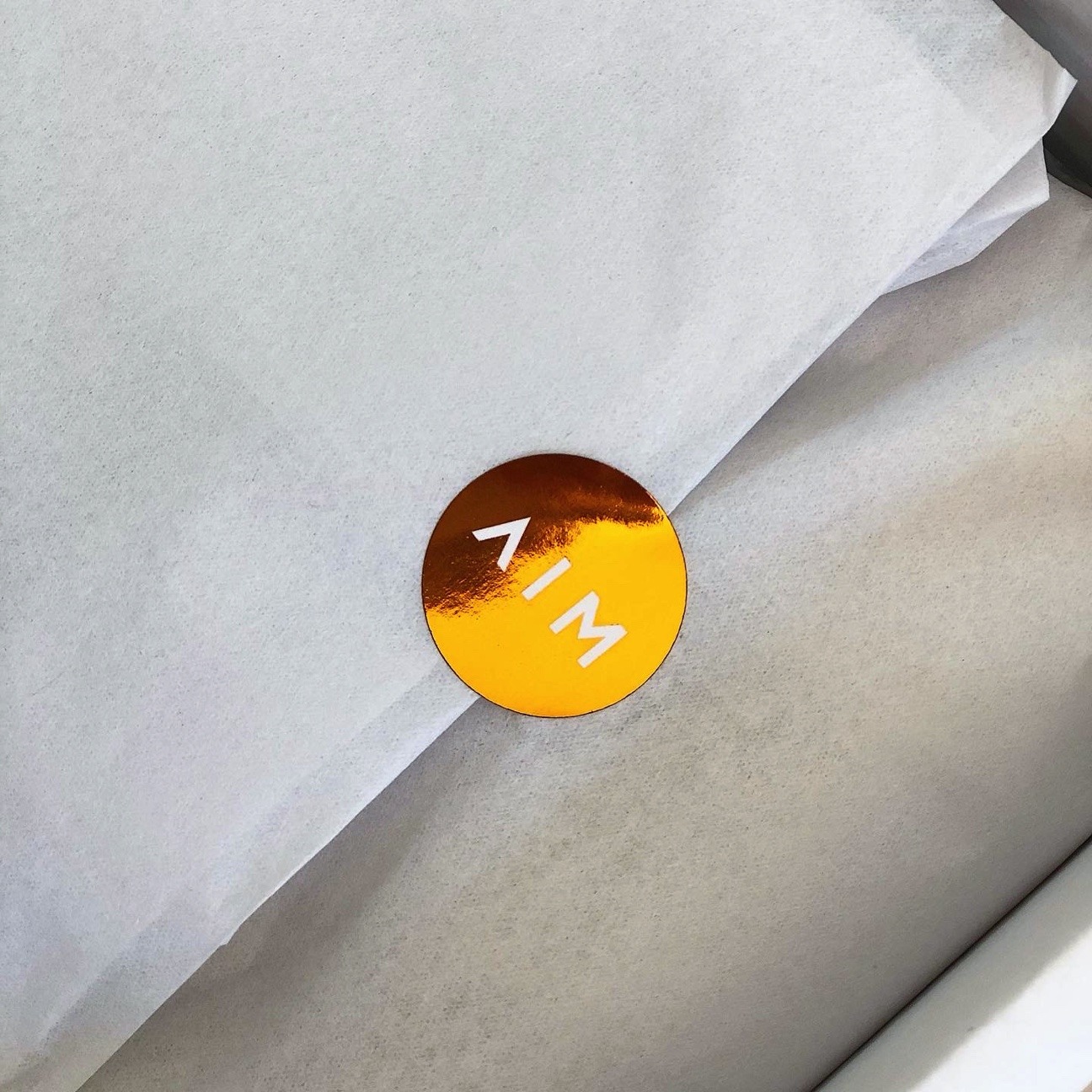 These dazzling Foiled Stickers are the work of the talented Aim Studio Co. They were created as part of a packaging upgrade in 2020 to reflect a more luxurious feel. The copper foil really helps add a tangible element to the brand – we'd certainly like to open this immediately!
Yellow Feathers
This Custom Sticker design accompanies Yellow Feather's beautiful handmade Greeting Cards collection. The rectangular shape of these labels mean that they are great way to fasten packaging elements, such as Wrapping Paper and even this stunning custom tissue paper. Bravo guys!
Lucy Marie Design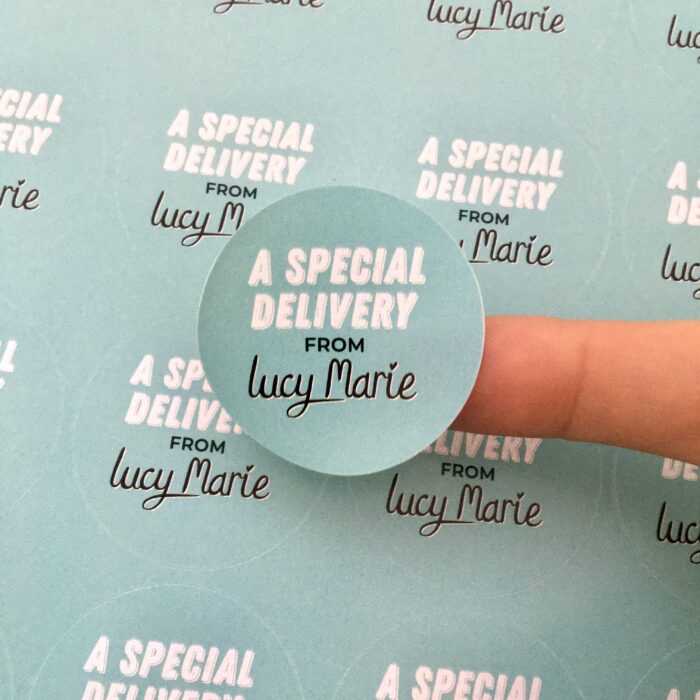 Special delivery! These Round Stickers designed by Lucy Marie Design are a great way to add a touch of personality, so customers get excited when their package plops onto the doormat. What's more, this cost-effective little initiative keeps her brand front of mind as her product makes it's way to it's final destination. Bonus!
KM Stationery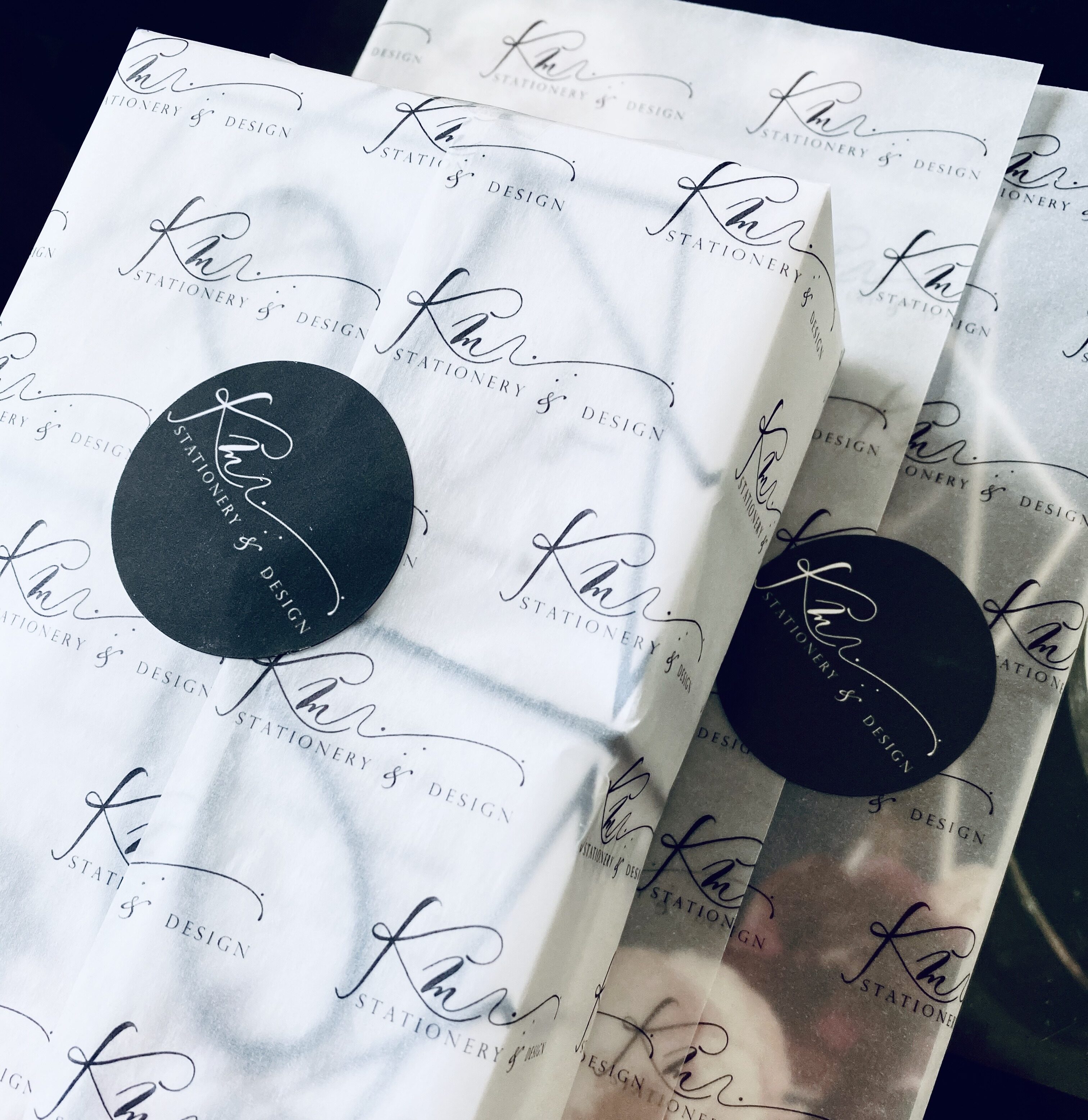 These monochrome Stickers have been created by KM Stationery and Design. These are a great example of how your brand logo can actually become part of your packaging. We love the clean, modern look and the stark contrasts created by inverting the logo colours.
Caked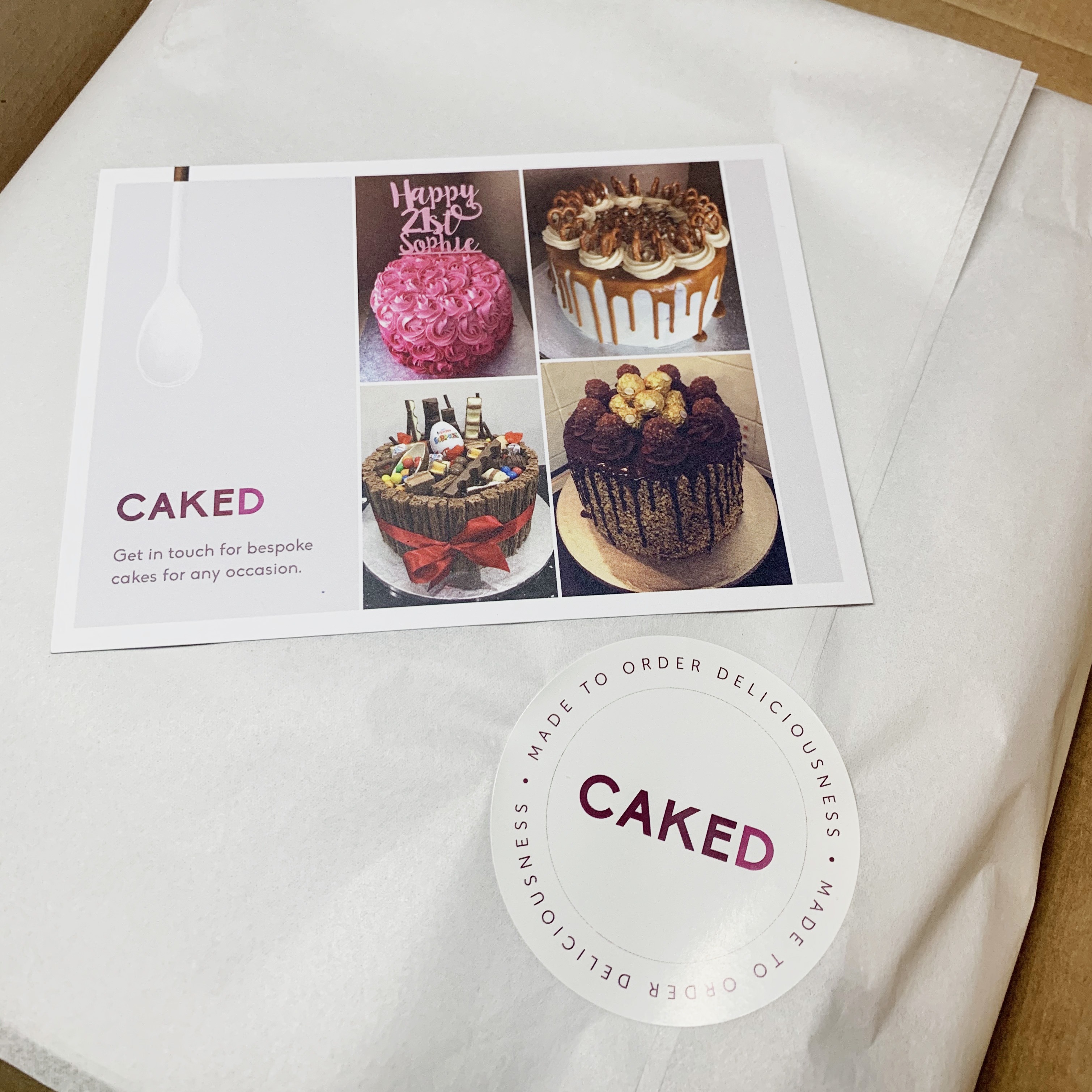 Anyone for cake? We're obsessed with pastry chef Dionne Bates and her bespoke baking company Caked. Dionne's Custom Sticker design aims to mimic a stamp, to show that products receive her 'seal of approval'! Delicious.
If you've been inspired by these designs and want to create your own Custom Stickers and Labels, make sure to check out our full range.