#ProudlyPrinted The Belly Band Edition
Let's delve into some of our favourite Belly Band designs!
For those who haven't heard of Belly Bands, they're essentially a loop of paper used to wrap around anything from Invitations to packaging. Usually secured with a Sticker, wax seal or tape, they're the perfect place to add branding, product information or a complimentary design to. From only £6.50 you can enhance the look and feel of your stationery or product, without spending a fortune. Sound good?
Before you settle on your POA, let's take you through some of our favourite designs from our talented customers…
Oh Laura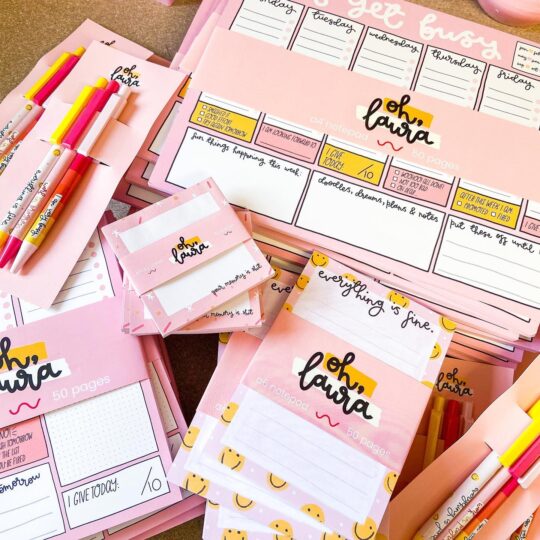 A vision in pink! Dressed head to toe in our favourite colour, we love these branded Belly Bands and Notepads from Oh Laura. Not only do these Belly Bands offer customer's information about the size and page quantity, they're beautifully branded with the Laura's logo front and centre. And if you're looking to jazz up your branding, we have six radiant foiling colours to choose from; Gold, Silver, Rose Gold, Copper, Blue or Red.
Dear Riley Designs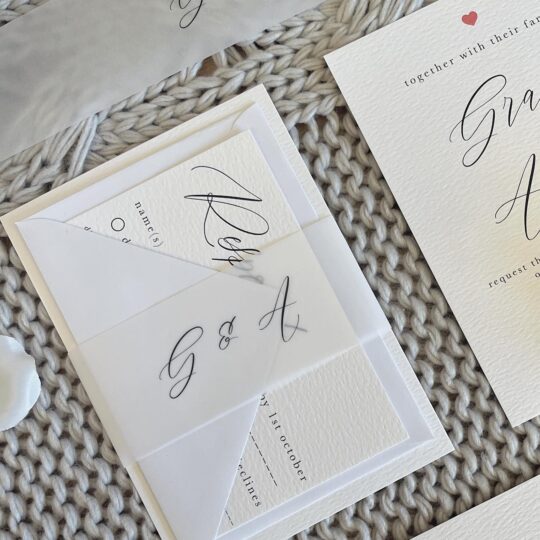 Pick your jaw up from the floor and admire this stunning Vellum Belly Band design. Dear Riley Designs really understood the assignment with this sleek and minimalistic wedding suite. Vellum paper is usually layered over or wrapped around other pieces of print, making it the perfect Belly Band stock. Secured with a personalised Sticker or wax seal, you're bound to leave guests excited for the big day!
Literary Emporium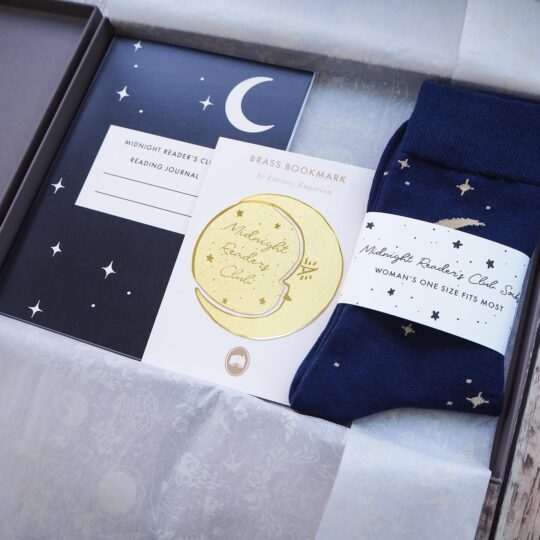 We're so excited to see our Belly Bands featured in a Literary Emporium gift set. One important thing to note is that our Belly Bands arrive at your door, flat. We don't pre-crease them as we don't know what weird and wonderful products you'll be wrapping them around (socks are the perfect example). Our Belly Bands are all printed on lightweight paper stocks, so you should have no problem folding them where you need to!
Trix Creative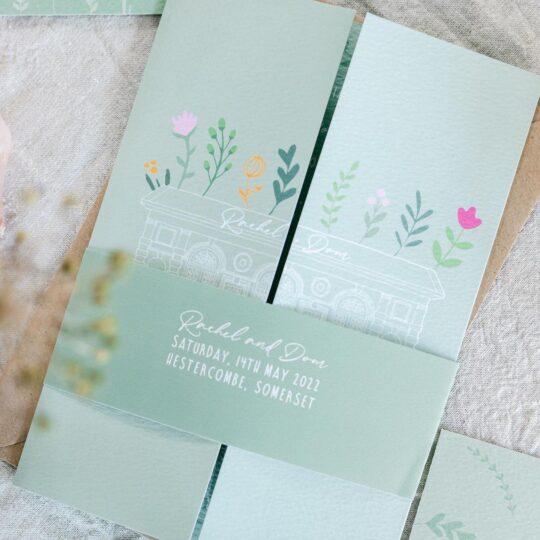 Sage green has long been a popular option for weddings. So, it was only right that we included this timeless colour in the line-up. We love how Trix Creative has used a textured Belly Band to list the most important details for the big day…where and when?
If you're looking to dress your wedding print in a Belly Band, be sure to check out our design guide.
So there you have it. If you need any assistance setting up your Belly Bands, our friendly Customer Service team are on hand to help. Happy designing!