Add style to your Business Cards with special finishes!
If you really want to wow with your Business Cards, give them that extra edge with a stunning special finish.
While the digital age is marching on, nothing quite beats the feeling of sliding your Business Card across the table at the right moment. First impressions count, so if you really want yours to stand out from the hundreds of others being passed around every day, then why not try a special finish?
We always talk about adding more to your print and these finishes are one of the simplest ways to achieve that. So if you're looking to bring your Business Cards to the next level, meet some of them below!
White Ink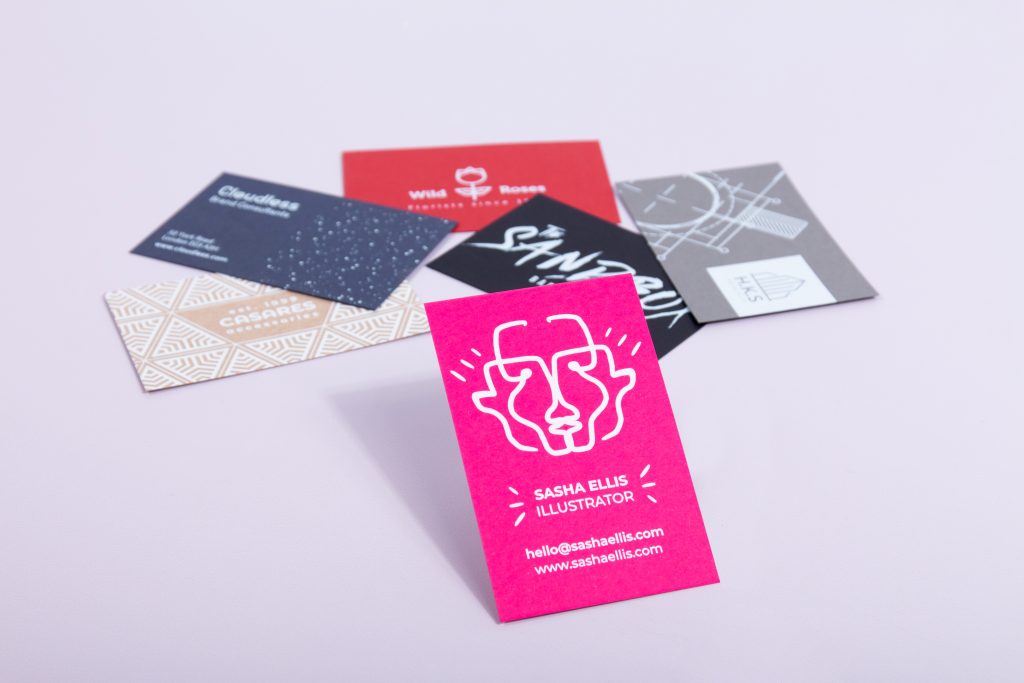 With literally hundreds of achievable shades of ink to choose from, so many people are missing out on the simple elegance that one can bring to their designs: white. Contrast a crisp White Ink design on one of our richly coloured paper stocks and your card instantly goes from standard to striking.
Foiling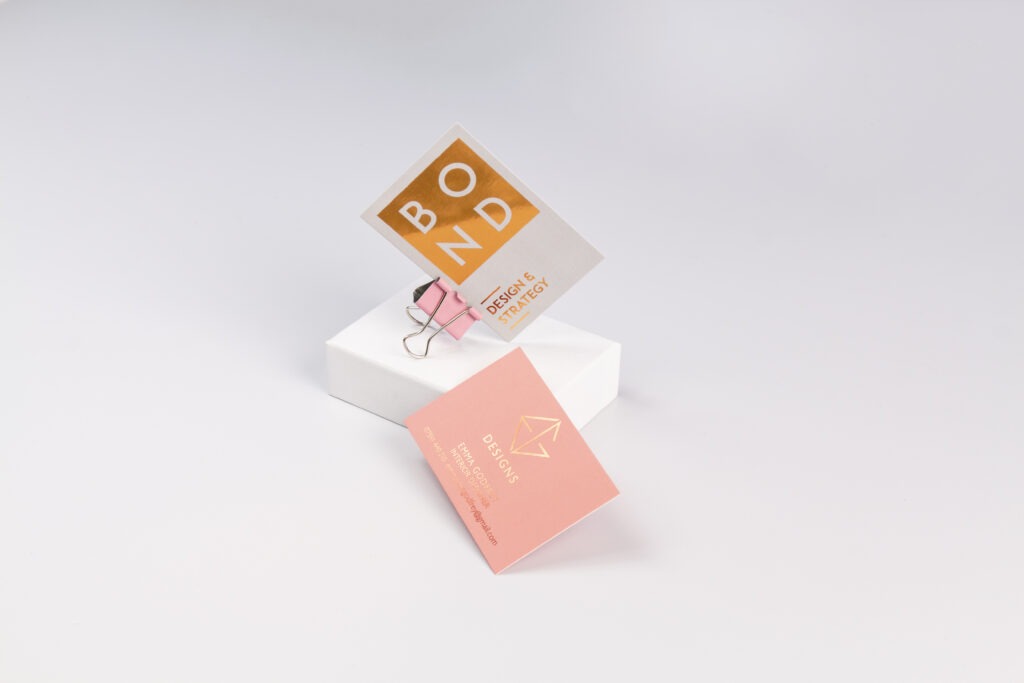 If there's one finish we LOVE to talk about on this blog, it's Foiling. While it's perfect for adding glamour to a range of print, a simple metallic accent can really elevate your business stationery as well, without being overpowering. Plus, adding gold or silver will help establish your brand and give your business card a luxury, high-end feel.
Spot UV
If you're looking for fun and luxury, look no further than Spot UV. Since it can be added to your design without any outlines, it's perfect for adding a little intrigue to your print. You can add a secret logo, message or even a contrasting pattern- each only visible when your card catches the light. Spot UV is also generally thought of as a premium option, so just by handing over your Business Card, you'll already be establishing your brand as premium.
Die Cutting
Sometimes it's not about what you add, it's about what you take away. Shaping your print with Die Cutting, you can create exactly what you need- any shape, any size, any design, all cut for you with a custom steel blade or Die. If you want a simple, standout design for your Business Card, you can just cut out a letter or a logo. Perfect if you're looking for a razor-sharp finish.
Find out all about Die Cut requirements here.
If you really want to push the boundaries of typical design for your Business Cards, then our bespoke service is for you. No matter your vision, our customer service team is always on hand to walk you through anything you don't understand.
Get next-day print on loads of options and products at Printed.com – perfect for when you need to get your print, fast.

London based? Get same-day print on a range of options too! See all of our delivery options here.