Retail print for a lasting impression: La Coqueta
If you're looking for retail print inspiration then look no further than luxury children's brand La Coqueta. Nestled in the heart of Notting Hill, we couldn't resist popping along to find out more about this incredible brand.
Check out our video below and read on for a more in-depth interview!
Tell us all about La Coqueta
La Coqueta is a luxury children's brand, founded in 2013 by Creative Director, and proud Spaniard, Celia Muñoz. Our collections are nostalgic, marrying the traditional Spanish aesthetic with a distinctive twist. Transforming age-old artisanal craft into modern, wearable designs that are loved by parents (and children!) around the world.
What is the history of the brand?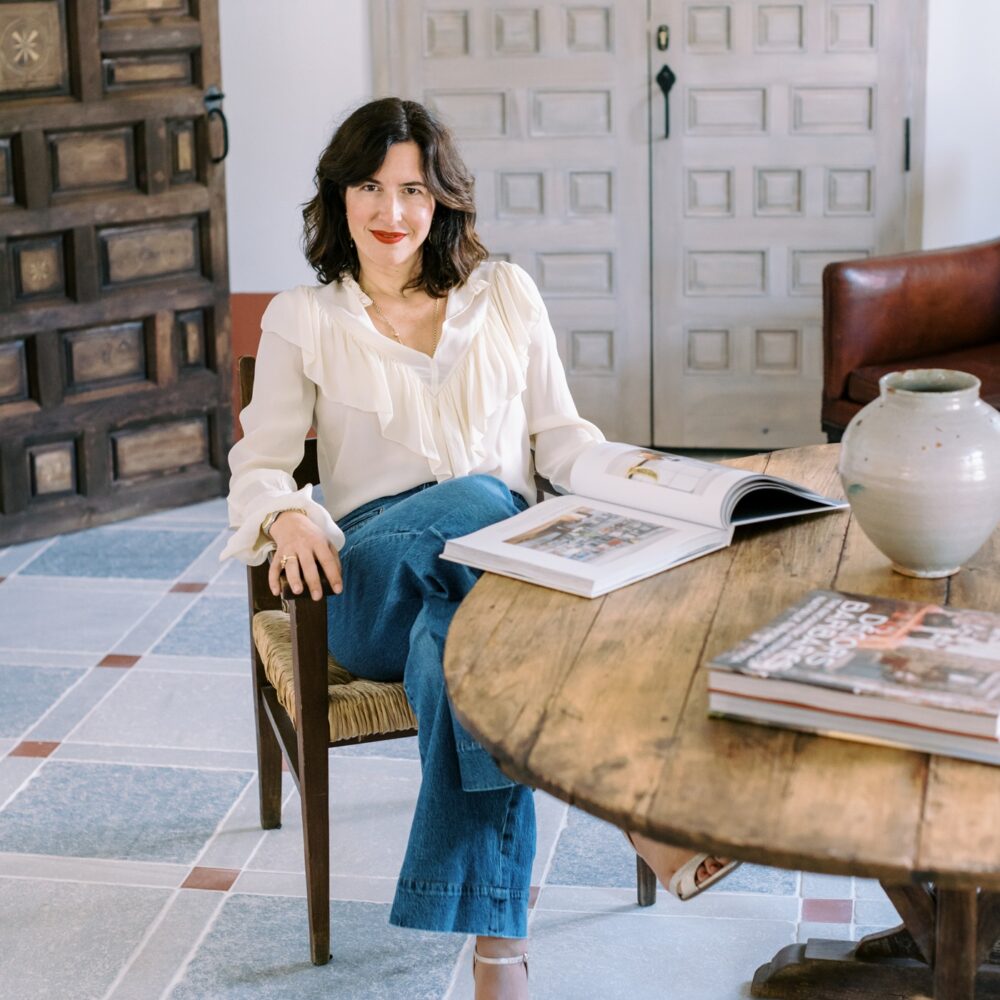 Finding it hard to find affordable, well-made clothing, yet good quality to keep and re-love for younger siblings, every time Celia visited her hometown, Granada, she would buy authentic Spanish clothing to bring back to London. People would stop her in the street and ask where her daughter's clothing was from. And this is how the idea for La Coqueta was born.
La Coqueta officially launched in 2013, when Celia had five under five. Nestled in leafy Hampstead with a kitchenette in the back playroom for the children whilst Celia would work in the shop, meeting our growing clientele and their families. Shortly after, we started our first online operation and partnered with luxury retailers, beginning the next chapter in our story, before opening our flagship store in the iconic area of Notting Hill five years ago.
What do you print with Printed.com?
We use Printed.com for a variety of things, mainly for our brand Postcards that arrive inside every online order. We use Printed.com's recycled paper option which helps us to continue sharing our brand story but without the added cost to the environment. Each Postcard has a thank you note to our client, a history of the heritage of our brand, and an explanation of the Spanish craftsmanship and communities that have been supported with each purchase.
We also use Printed.com for in-store point-of-sale Strut Cards and Signs about our Loyalty Programme and seasonal promotions. We've always found the print quality and customer service exceeds expectations which is why we've been happy clients for years. Ease of ordering is always a big plus, and when we're running low on Postcards and short on time, it's great to know we can turn around printed assets within hours. Not to mention arrange quick delivery directly to our warehouse.
How does retail print play a part in your business?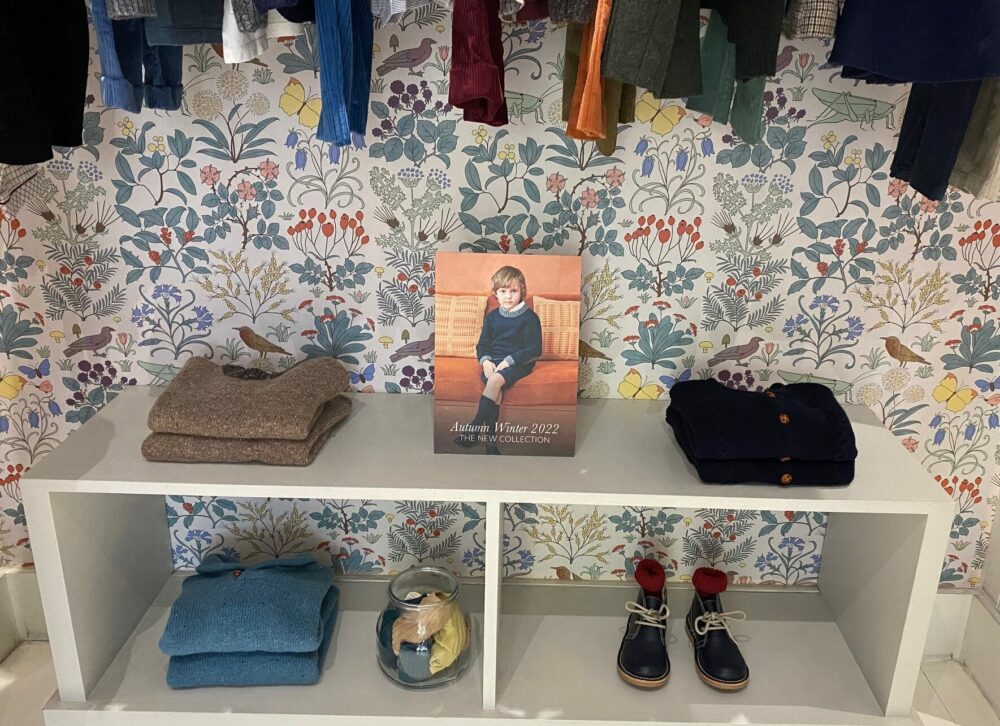 As a brand, our design identity plays a large role in the first line of our communication with a client. Aside from word of mouth, how we visually represent ourselves is the main driver for prospecting new customers. Retail print helps us bridge the gap between online commerce and the in-store personal experience. Both provide a storefront, a product and exceptional customer service, but they are communicated in different ways.
Bulletin Postcards in online orders enable us to inform our clients about our brand story and new products in a way that traditionally could only be done via a physical conversation. Whereas in-store printed POS helps market new areas of our business in a more direct manner alike to advertising. And in addition to that, it's just so much more personal. Ordering online can feel quite transactional at times so the concept of a printed handwritten message adds that final La Coqueta touch in a way that's true to our brand and ethos.
What's been your favourite 'pinch me' moment since starting the business?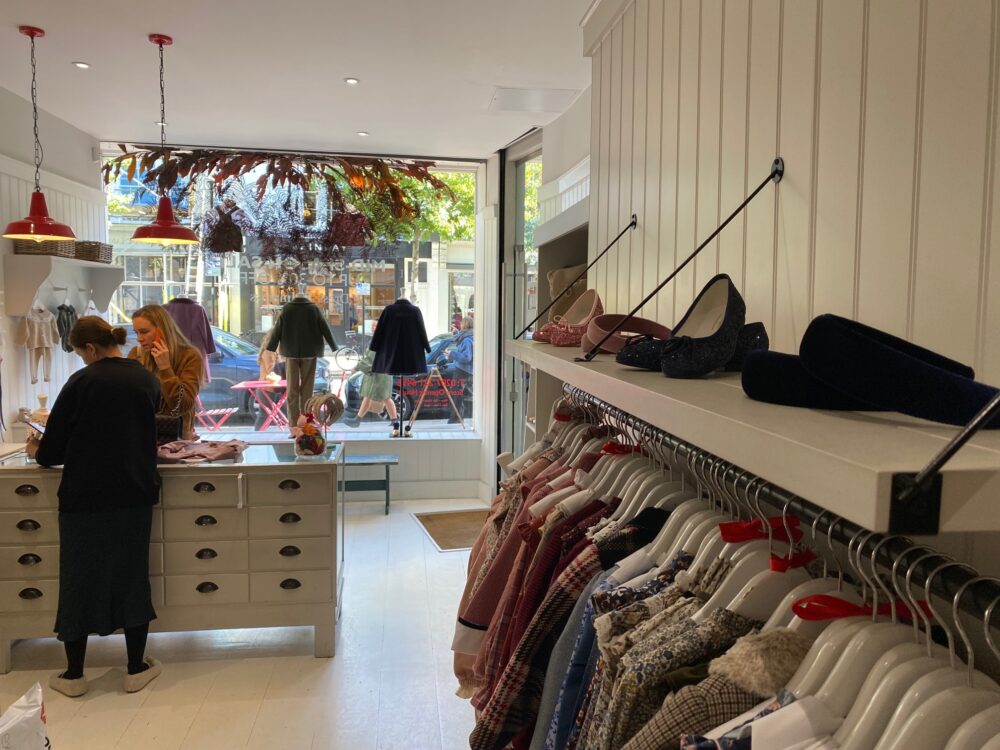 We're incredibly fortunate in that we have a growing number of high-profile clients and fans of the brand. When a La Coqueta item is worn at a big event it tends to turn the website into overdrive.
We take each day as it comes, we have a small but incredibly passionate and motivated team that works in unison to continue developing La Coqueta's future. This year we've launched La Coqueta Sport, our first responsibly sourced jersey collection, which is a new area for us and completely exceeded all expectations. Considering our office started in Celia's living room, every day is a "pinch me" moment. Surviving a pandemic and an uncertain retail climate as a brand has taught us to count our blessings and continue to believe in what we do like our clients do.
How are you getting prepared for the Christmas sales season?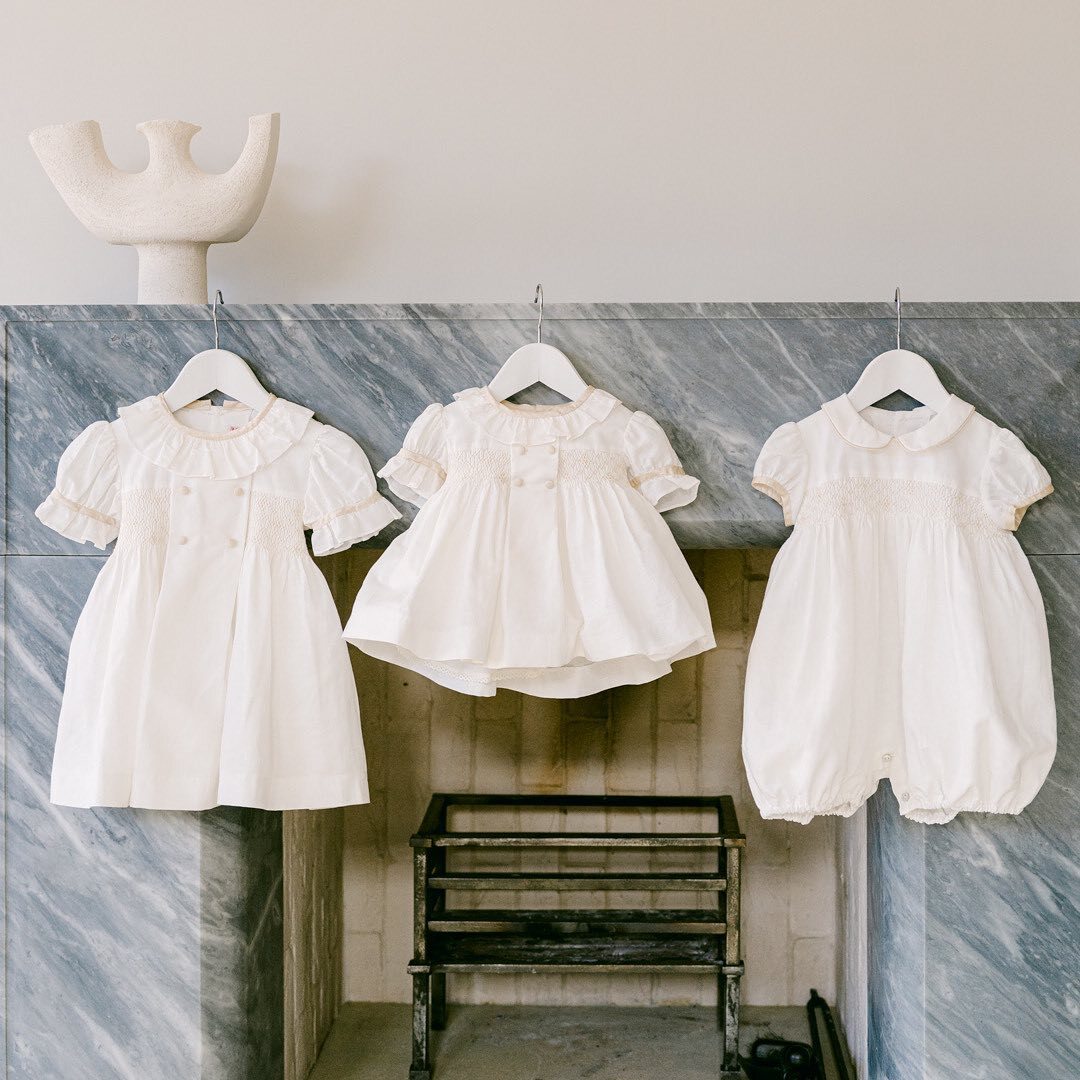 Christmas started in September for us! Over the years we've noticed the trend that shoppers start browsing way earlier than you would think. We shot our Christmas campaign in mid-September for an early October launch online. Each year we host 'The La Coqueta Christmas Store' which includes our Christmas Gift Guide, festive tartan checks, gifting pieces and party-ready outfits. Every purchase is gift-wrapped with our special festive paper from the start of November, complementing our illustrated Christmas Postcard which children can reuse to write a letter to Santa.
What advice would you give to small business retailers ahead of the festive period?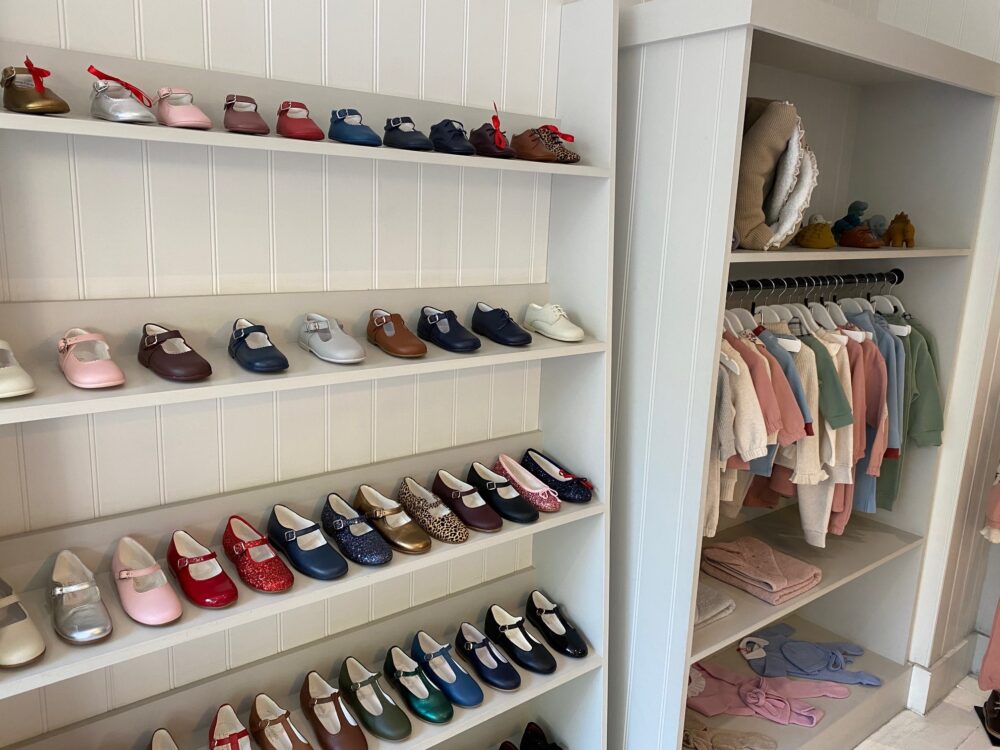 Keep it personal! One of the advantages of having a small business is you know your clients on a personal level. If you don't already know your customers, get to know them. People shop with you for your product and customer service, so it's important to never lose sight of that.
Sometimes brands can get caught up in the moment and action campaigns and products for the sake of it because they see bigger brands or companies do it. Only do things that truly resonate with your brand at its core and align with your ethos and values. The only way you can scale your business sustainably is to understand why people shop with you, and why others may not.
Finally, how can people find out more about you and shop your range?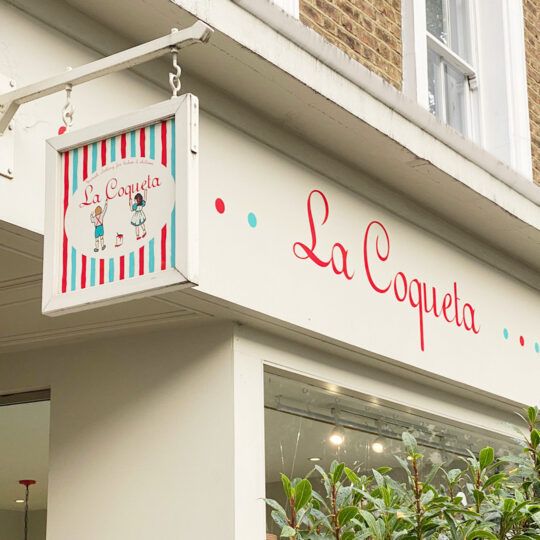 You can shop La Coqueta online or in-store at Ledbury Road, Notting Hill, London. Our Instagram is where you will almost certainly see photos of Celia's dog Mocha, our latest products and how clients across the world style them!
Looking to up your retail print game? We're here to help! From POS and Large Format, to Leaflets, Brochures and more – check out our tailored Retail Collection to get started today.