#SmallBusinessStories- Gaming hard with Ready Steady Roll
Here at Printed.com, we put small businesses at our core. No matter the size of the job, we proudly support each of our clients and work hard to provide more than just print solutions. Whether you're a blossoming creator, Etsy seller, greeting card designer, hairdresser, bar, café, wedding stationery designer or baker – we're here for you. And that's why we're happy to be supporting Small Business Saturday in 2019.
Today we're talking to Darrell of Ready Steady Roll, an award-winning board game cafe in Sharnbrook. Not only has his business been chosen as one of the Small Business 100, but he's also our final feature before the big day itself on Saturday! Find out all about his passion for games right here!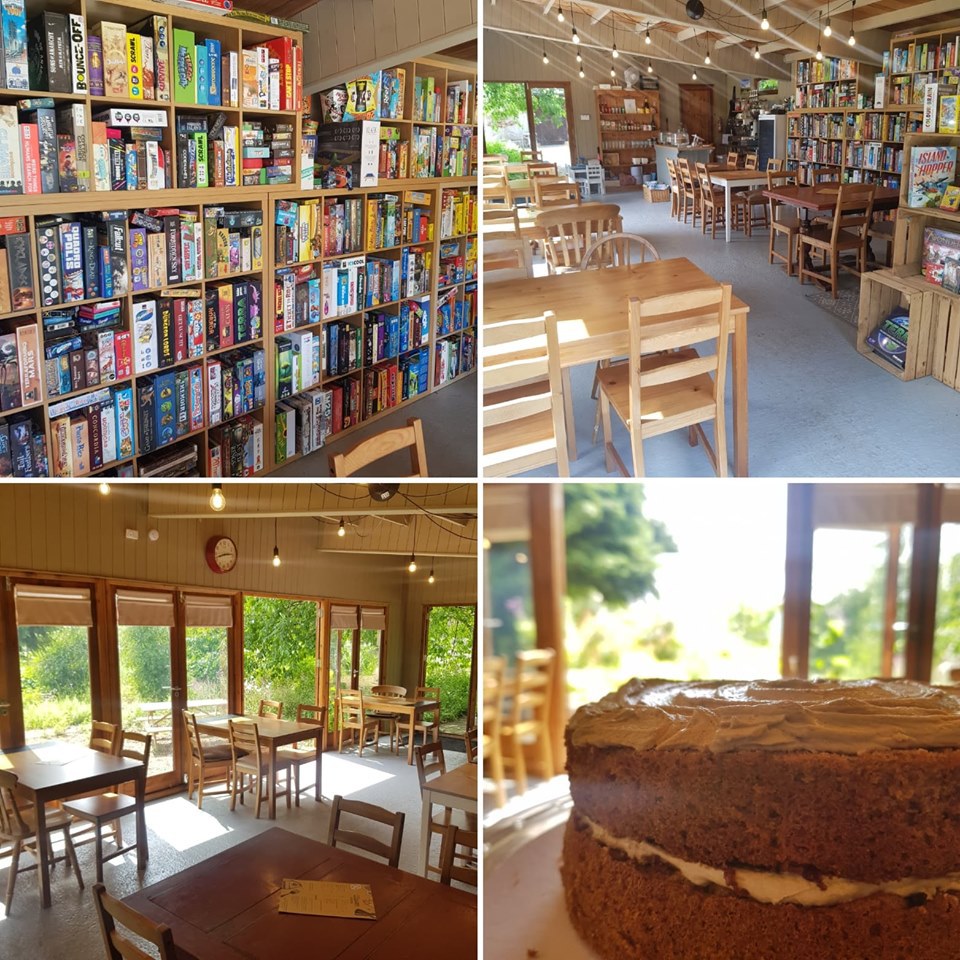 Darrell – Hello! Firstly, could you tell us a bit about Ready Steady Roll to kick us off?
Ready Steady Roll is a Board Game Café, nestled in the Bedfordshire Countryside surrounded by trees and wildflowers, where you can play loads of board games while enjoying a homemade cake and freshly ground coffee!
When you arrive at Ready Steady Roll we can recommend a game based on your interests from our 350+ collection. Then we teach you how to play so there's no need to read the rules and you can get straight to the fun.
We believe that there's a game for everyone and we've never failed to find a game to make a grumpy teenager laugh or get someone who 'doesn't like games' to get uber-competitive. There are also traditional games like Monopoly, but we also have loads of modern games too. People are always surprised about the sheer amount of games there are – and how they are actually really enjoyable!
You were recently shortlisted in the Small Biz 100, congrats! How does it feel?
We were thrilled to be chosen as one of the Small Biz 100. Ready Steady Roll started off very small – just as a monthly pop up event, so to see it growing and getting chosen by Small Business Saturday is amazing. Since running our own small business, it really highlighted to us how beneficial shopping local is compared to shopping online and at large chains, for both the customers and the businesses – so we think Small Business Saturday is great!
What do you think is the biggest challenge facing small businesses today?
Having enough hours in the day – I think most small businesses have to do so many different jobs! At Ready Steady Roll we are a shop so have the responsibilities that come along with that, but we are also a cafe and on top of that we are an entertainment centre so we have to ensure our customers have a great time while they are here! Not forgetting maintaining an online presence and all the other small bits and bobs to do with running a business.
We are not alone as I know many brick and mortar businesses now offer other services like workshops and events etc as this is something that cannot be replicated by the big online giants!
What's the best bit about owning your own business?
My favourite thing about owning my own business is also the worst thing – that everything is down to you! Every decision is up to you, which is amazing and freeing, but also scary! Knowing that every success (and failure) is because of you or the staff you chose to hire is great. I love that we can come up with an idea and just run with it without having to ask the boss, then watch how it plays out.
The other best bit is our customers. Every time someone comes along to Ready Steady Roll and has a great time, it's the best feeling and still amazes me that we have set up this business. Whether it's getting to know the regulars or showing someone how we work for the first time, it's an awesome experience.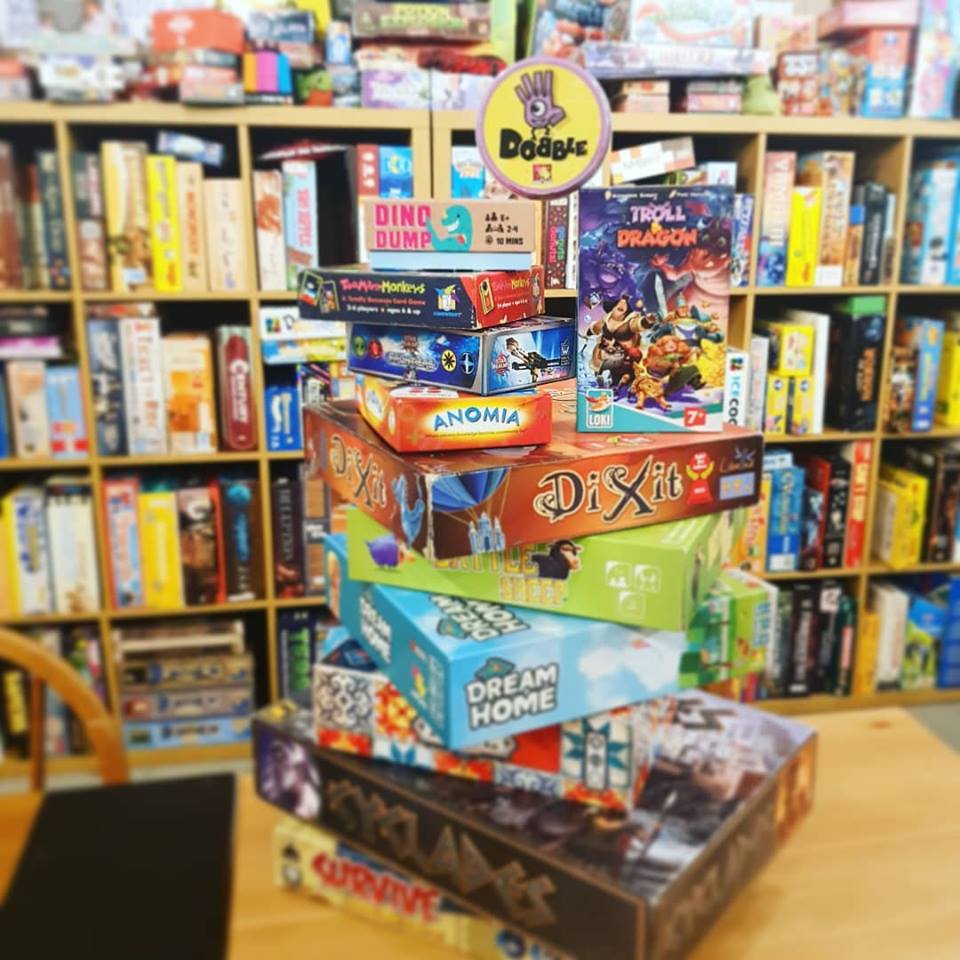 How do you best balance family-life with working life?
This one has been quite hard, as I have 3 Children aged 9, 5 and 2, so fitting business around them can be tricky. When we first opened I had no staff so had to work every weekend myself, which obviously meant I missed out of a lot of family time. We have since hired staff so I get every other weekend off which is amazing. I'm also really lucky that our business is based in the village we live in, so often the older children will come to Ready Steady Roll after school so we can play games and drink hot chocolate together which is as wholesome as it sounds!
How many board games do you offer to customers? Do you have any personal favourites?
We have over 350+ board games available to play, from simple quick games like the crowd-pleaser Dobble (if you haven't played it before – you need to!) to long complicated games like A Game of Thrones: The Board Game and everything in-between. I can't choose just one favorite, but my current go-to game is called 'Just One', a game where all the players work together to get the best score by writing cryptic one word clues. It never failed to get people cheering and laughing. Bonus points for taking only 30 seconds to teach!
What does your everyday customer look like?
We have a huge variety of customers! We get many families in playing, either parents with their children or huge groups that take up half the café. Young adults are also one of our most frequent customers. Board games are a great way to escape technology – and young adults are embracing it. We have also hosted many dates here at Ready Steady Roll. We think it's a perfect date, as how someone plays a game can tell you a lot about them.
What is the best piece of advice you would give to someone looking to set up their own business?
That's a hard one. I guess I would say don't be afraid to learn as you go. It doesn't have to be perfect when you start. We started as a Pop-Up, which really helped us get an idea of how to run a business. The leap to a full café was still a challenge however! With a shoestring budget and never having run a café before, we were far from perfect, but with great customer service and hard work, we've improved so much over the past year.
What plans do you have in the run-up to Small Business Saturday?
We are going to host a Games Night with the other Bedford Small Businesses to celebrate! I'm still thinking about what to do in the day (!) – I have invited the mayor though!!
Make sure to check out Ready Steady Roll's website and see all the latest on their Facebook and Instagram.