#InspirationPrinted- Talking all things furry and clawed with Rachel Hudson
We've always been proud to put small businesses and creatives at our core, so we'll take any excuse to shout about the amazing work they do and the great print they produce.
In honour of World Animal Day, this #InspirationPrinted feature is all about fabulous nature Illustrator, Rachel Hudson! Queen of designs that incorporate all things furry and feathered, read on to find out all about her design inspiration!
Rachel – hi! Tell us a bit about your illustration business and how you got set up?
I've been running my business, Rachel Hudson Illustration, as a full-time freelancer for five years. Before then, I was writing and designing publications by day and illustrating by night. I started one bird at a time – my first paid client being BirdLife International. I gradually built up other clients until I could focus entirely on illustrating.
It's World Animal Day today! How have animals inspired your creative journey so far?
I specialise in wildlife illustration and my work is all about capturing the character and behaviour of wild animals and the places they call home. It's my favourite subject to illustrate and I am thrilled to be working with many of the leading nature conservation organisations and publishers, including BBC Wildlife Magazine, the National Trust and The Wildlife Trusts.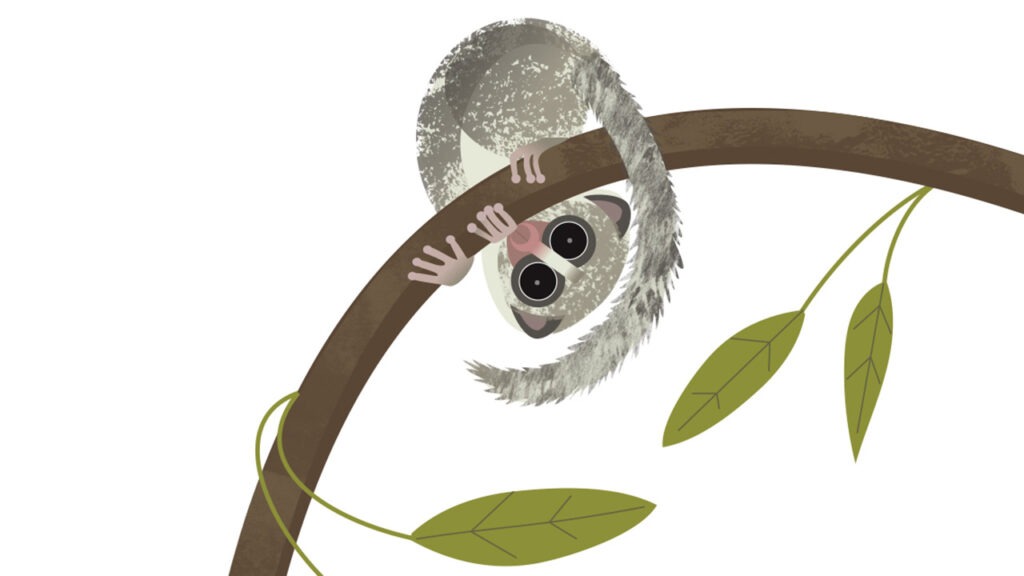 Tell us a bit more about how conservation informs your practice? What does it mean to you?
I worked for a conservation charity for nine years writing and designing publications, so I have a good understanding of the pressures that wildlife faces and how important it is to raise public awareness and funds to protect what we have. I'm pretty passionate about it and give lots of talks and school assemblies about my collaborations with wildlife conservation organisations.
In partnership with the People's Trust for Endangered Species, earlier this year I illustrated one endangered species a day for 100 days on Instagram: from sun bears to sea horses, orangutans to Orkney voles. It was a lot of fun to illustrate animals I don't normally get to draw. It was also important to highlight the Trust's projects trying to prevent these species from becoming extinct. I've launched a new range of cards, prints and 2020 calendars celebrating the most popular species in the series, with part of the profits going to the charity.
How do you go about thinking up new designs for your beautiful collection?
Getting out and about in every season, whatever the weather, helps me to develop new ideas. If ever I'm stuck, I usually return to drawing birds – where I began. I'm already preparing for my new solo show in Spring 2020 – BIRDSCAPES – at the beautiful venue, Hengistbury Head in Dorset.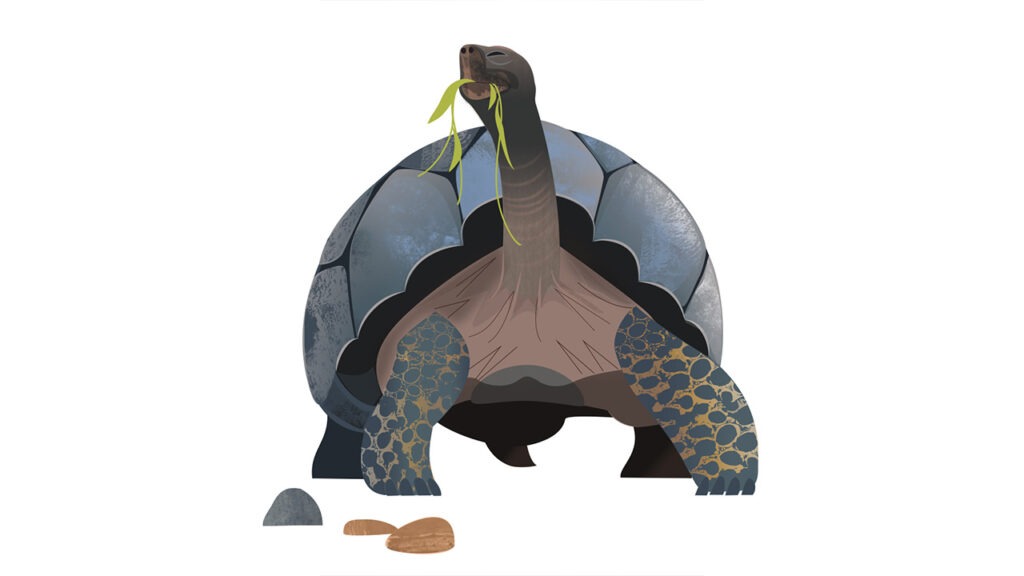 What does a typical day in the studio/at home look like for you?
My studio is at home, in a cottage that was once the village stores. It's in rural Hampshire, on the edge of the South Downs National Park. I usually start my day walking Rosie, my large, shaggy labradoodle in the local woods.
I then go through shop orders and head off to the Post Office. I've got several projects on the go at the moment, so I'll work my way through the ones with more immediate deadlines, drawing concept roughs, making changes to illustrations already underway and creating full-colour final illustrations. Before I know it, the day has raced by. Like many creative freelancers, my working week can easily slip into my working weekend.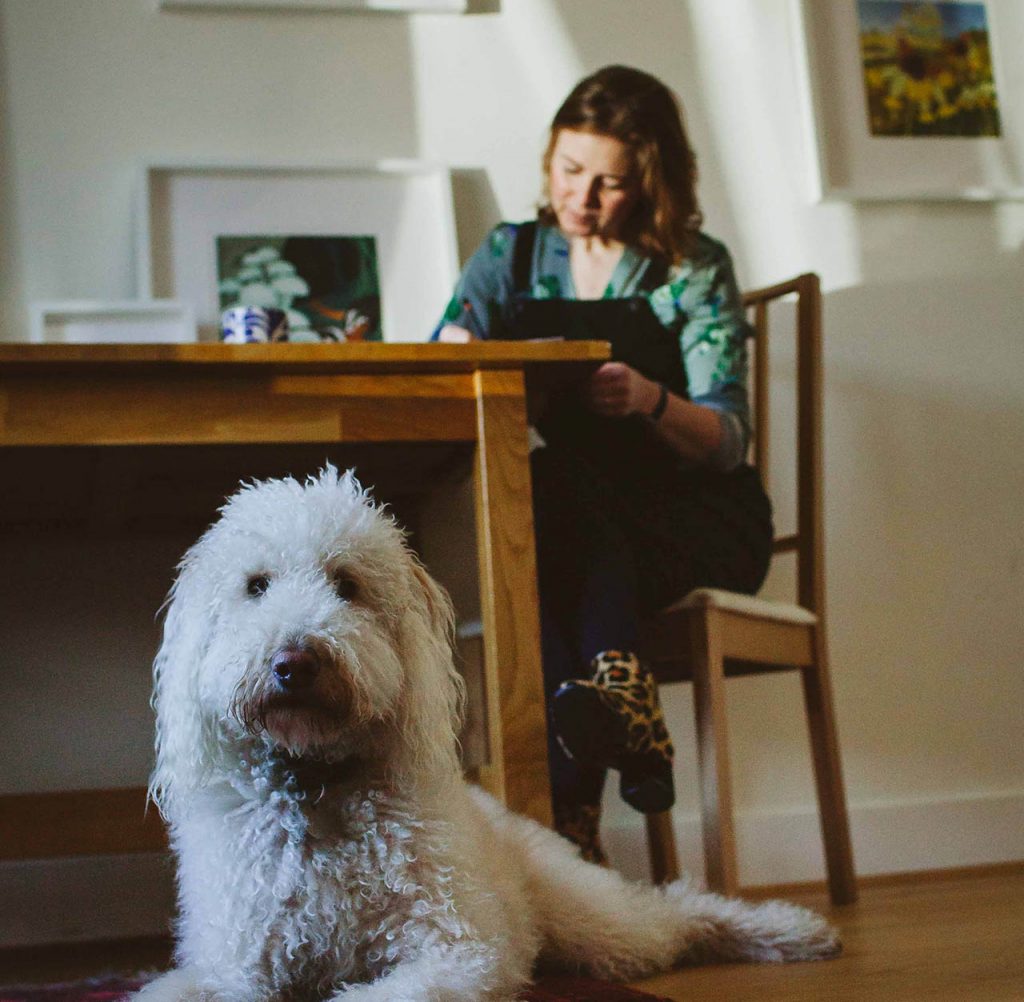 What's been your greatest success so far?
In 2018/19 and 2019/20 I was shortlisted for Best Creative Business in the South East and Greater London region in the Rural Business Awards. Next week I'm off to the awards ceremony to find out who has won this year (fingers crossed!).
I'm also super excited to be working on my first book, which will be published in Autumn 2020 – 100 Endangered Species.
What kind of challenges do you face running a small business?
Keeping on top of everything at once is an ongoing challenge – the admin, accounts, marketing, social media, not forgetting creating work for clients, my own exhibitions and also my online shop. Illustration is a fairly intensive process and it's not something you can rush. Some days things don't go so well, other days can be great.
As I become a more experienced freelancer, I'm realising the importance of stepping away from the studio more often to get outside and to get plenty of exercise. I try to keep telling myself not to get stuck in my ways and to keep evolving. That's quite a challenge too.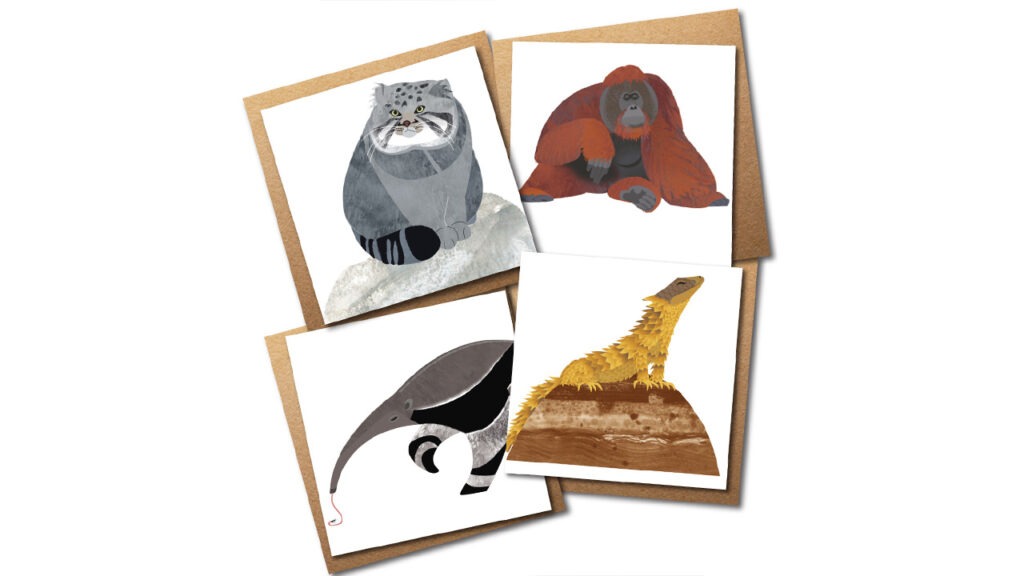 How did you come across Printed.com? What do you print with us?
Another illustrator recommended Printed.com to me five years ago. I print all my Greetings Cards, Business Cards, Mini Cards and promotional Bookmarks with Printed. Delivery is swift and the Customer Service is excellent.
Do you have any favourite products/papers/special finishes?
I love using the 350gsm silk stock with a matt finish for all my products. Lots of my customers comment on the lovely quality of the print when they leave shop reviews.
Make sure to check out Rachel out on Etsy and her website!
Get next-day print on loads of options and products at Printed.com – perfect for when you need to get your print, fast.

London based? Get same-day print on a range of options too! See all of our delivery options here.