#PrintedPeople – Meet Senior Designer, Monika
We're a diverse bunch here at Printed.com – and we thought you might like to take a peek behind the screen to see exactly who makes us, well, us.
From our dedicated Customer Service team, on the front line answering your calls and helping you out when you need it, to our factory floor team who make sure your artwork is reproduced perfectly, to our HQ in London, where we think of ideas, innovate our website and create all of our communications, there's a whole army of us behind the press, dedicated to helping you get your print, your way.
First up, we'd love you meet our Senior Designer Monika, (AKA, the hands of Printed.com)
So, without further ado – tell us what a Senior Designer at Printed.com does….
"At Printed.com, I'm responsible for creating the visual strategy, direction and solutions for our brand and assets."
What does your day look like?
"A typical working day is…busy! We're a small, but fun creative team working across all of the Printed.com channels, so there's never time to get bored. We work on everything from print to our website, along with email, social media and direct campaigns. Part of our work is strategic, thinking about where the brand is going and pushing the boundaries of the online printing medium, and part of it is fast-paced and looking after the daily, changing needs of our campaigns. "
Tell us something people might not know about your job role…
"Something people don't know about my role is…hand modelling! While a lot of my work is digital, a good pair of hands is still needed, to showcase our wonderful products in photography and related assets – I'm still waiting to be discovered!"
"The thing I like most about working at Printed.com is…that it combines a very creative, dynamic field, with a fun, high-energy team and work environment. Online printing has changed massively over the past few years, and there's nothing that stays still, which makes for a work environment that's both exciting and diverse."
When you're not in the office – where can we find you?
"On the weekend, you'll find me…exploring London's parks with my trusty dog, Frodo. I've always been a dog person and recently we got the opportunity to adopt a wonderful rescue dog… great for fitness, and for seeing all of the beautiful green spaces London has to offer."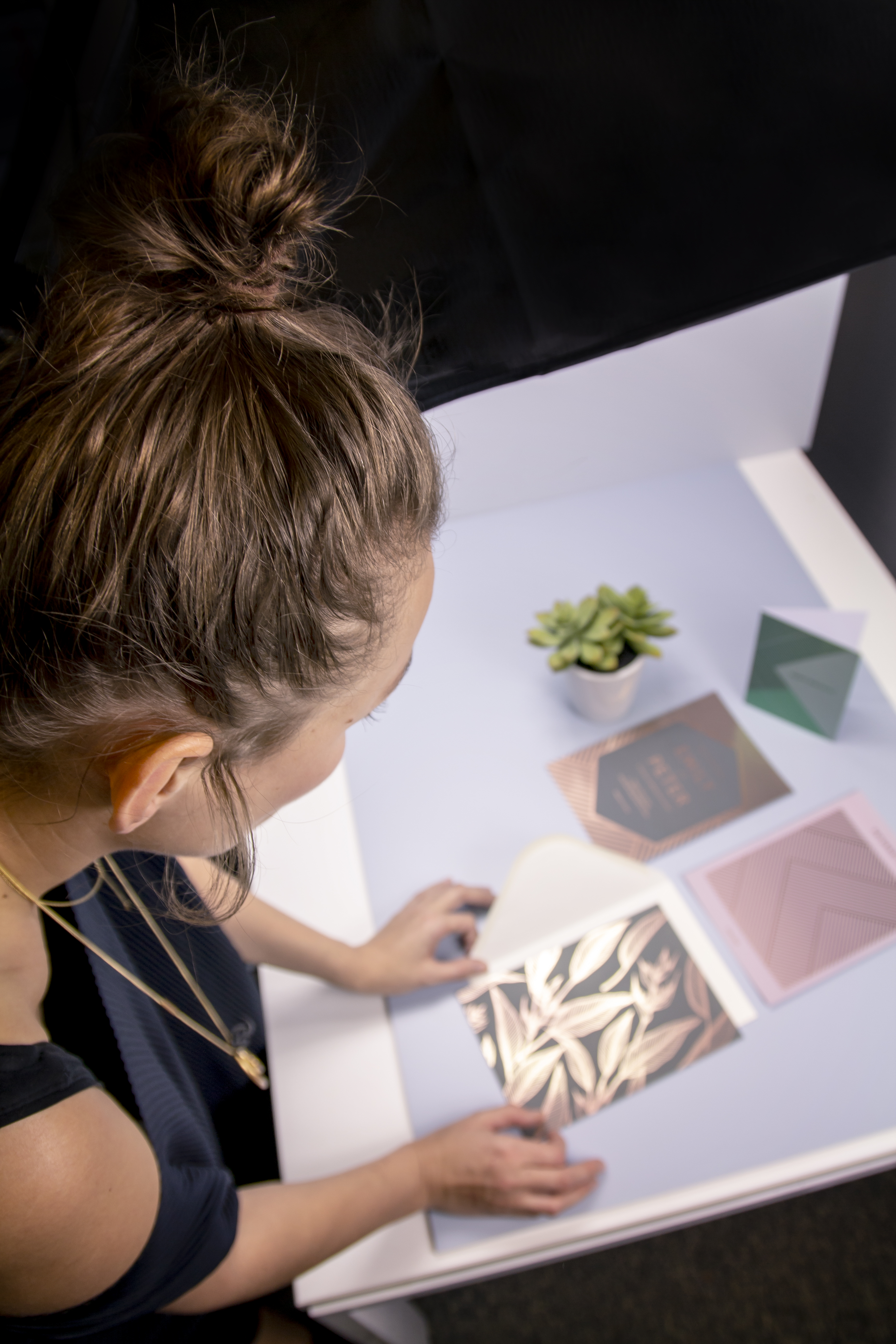 Alright, time for the quick-fire round!
If I wasn't doing this as a career, I'd be…
An actress!
If I was an animal, I'd be…
An alligator!
If I won the lottery tomorrow, I'd spend it on…
Lots of travelling with our family and pets, maybe a nice, sunny house on a Greek island.
Something people don't know about me is…
My passion for swing dancing!
The last book I read was…
Hooked by Nir Eyal.
My secret skill is…
Cooking Thai food!
The best career advice I've ever been given is…
just go out and try for it, get out of your comfort zone.
My proudest moment in life was when…
I got my first real design job!
If I had to describe myself in three words, they would be…
Creative, caring, curious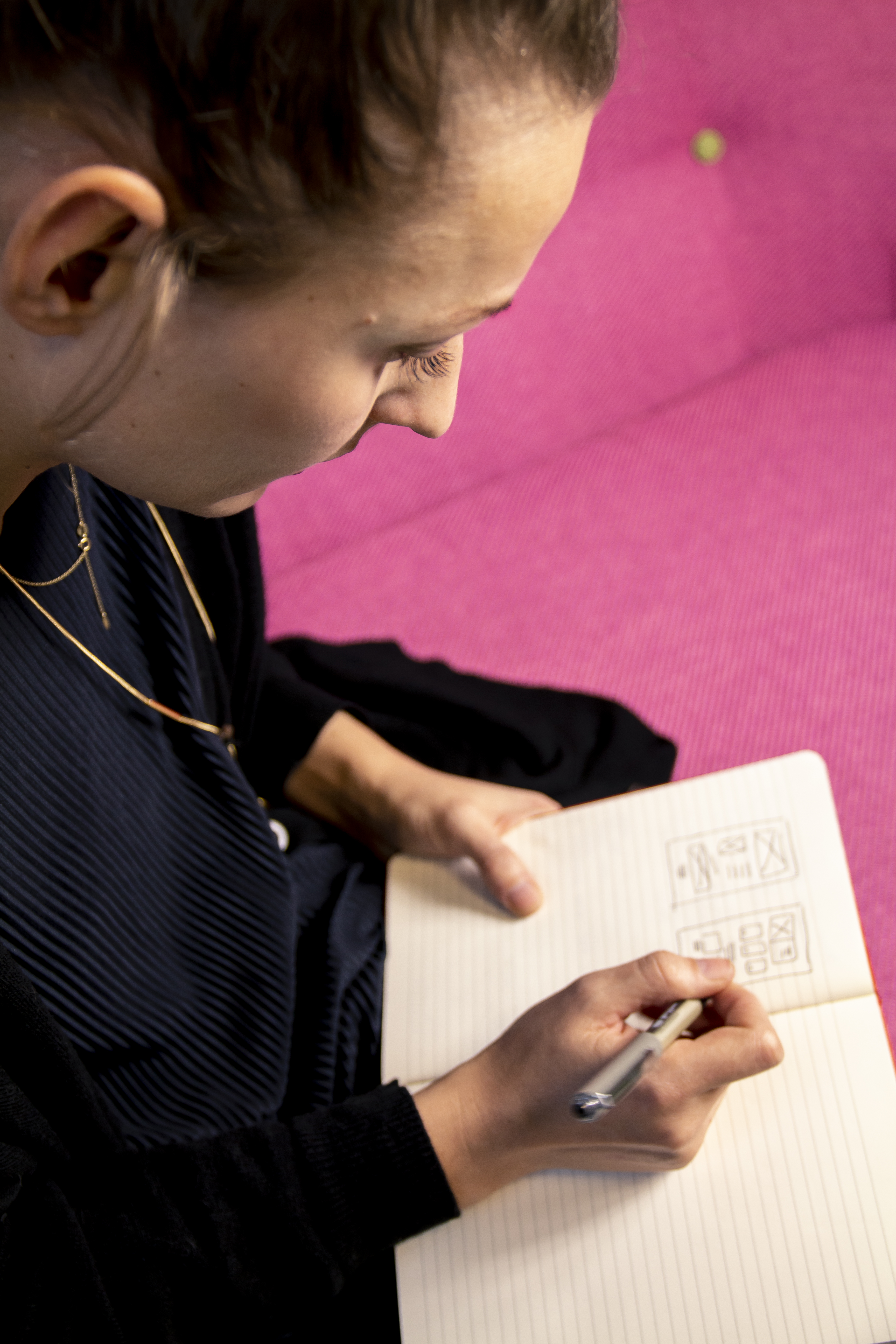 And finally, tell us who inspires you?
"David Kelly from IDEO, who's written extensively about creative confidence and going after design that changes the world. Very inspirational, and great for getting across the idea that creativity and imagination is something we all have!"
Stay tuned for more from our #PrintedPeople series, and don't forget to follow us on social media to make sure you never miss a thing!