How to start your own creative business?
New year, new business?
If you're thinking about using 2019 to turn your creative passion into a career, we've got some tips and advice to help you get started and set yourself up for success with a new creative business. Before you get started ask yourself these key questions, they're designed to help you work out the important stuff before you get cracking.
First, you need to find your 'why'
Why are you starting your business? Do you have a real passion for something that has the potential to make money, or is this just a vanity project? Jewellery designer Chloe Menage became inspired when she worked in a beading shop, which led to her starting a jewellery company making and running workshops. She admits it can be hard to juggle her full-time role with her jewellery company, so be prepared to make sacrifices – you need a good reason to start a business when it will become such a big part of your life.
Who's your inspiration?
It's always great to get advice and mentoring from someone who has been there and done it, according to Spartacus co-founder Alastair Cameron. If there are particular business leaders in the public eye you admire, follow them on LinkedIn for blog posts and updates. If there are certain brands or styles you're a fan of, attend events they arrange.
Know where your customer hangs out (both on and offline)
Every industry has opinion makers, trend setters and influencers. Therefore, following and engaging with these leaders who are of relevance to your business idea will be beneficial. If your idea is because of something you've experienced, for example if you're a bride who has decided to launch a wedding stationery business, think about where you went for inspiration. You need to know your potential customer base inside out, so find out what they read, what brands they like and who and what they follow on social media. Then fine-tune this information – what social media platforms do they prefer using? Keep an eye on potential rivals as well, and note what you do and don't like about them.
What is your USP?
You need a unique selling point to make your business stand out and seem special, according to Marketing Donut. Without a USP, marketing your business is going to be nigh on impossible. The best way to figure out your USP is to write a list of key bullet points about yourself, almost like a bio.
What is your transaction?
A great idea doesn't always translate into a profit margin. Alastair Cameron recommends working out your transaction, in other words, where you are going to make your money. Matt Dowling of The Freelancer Club reckons you'll probably end up offering more than one service, so being able to advertise this early on will give you more transactions and therefore more earning potential. For example, photographers sometimes double up as graphic designers and makeup artists who work in fashion and theatre often flit between private clients during weekdays.
Know your brand identity
Knowing who you re and what you stand for is essential to ensuring you deliver. Consistent experience for your customers. Write down your brand values, your beliefs, your goals and your strengths and stick them pride of place. They'll keep you going when times get tough.
Ok, now you've got the bare bones of your business, it's time to actually build it!
If you're a creative looking to sell a product (or products) you'll need to get your Etsy shop up and running (or similar). You'll also need a big brand presence on social media to make sure you're credible and you offer an engaging platform for your customers.  It's worth investing in some good product photography too, as later down the line, you may want to explore some PR opportunities – like this one from PressLoft.
When it comes to social media, you'll need a plan…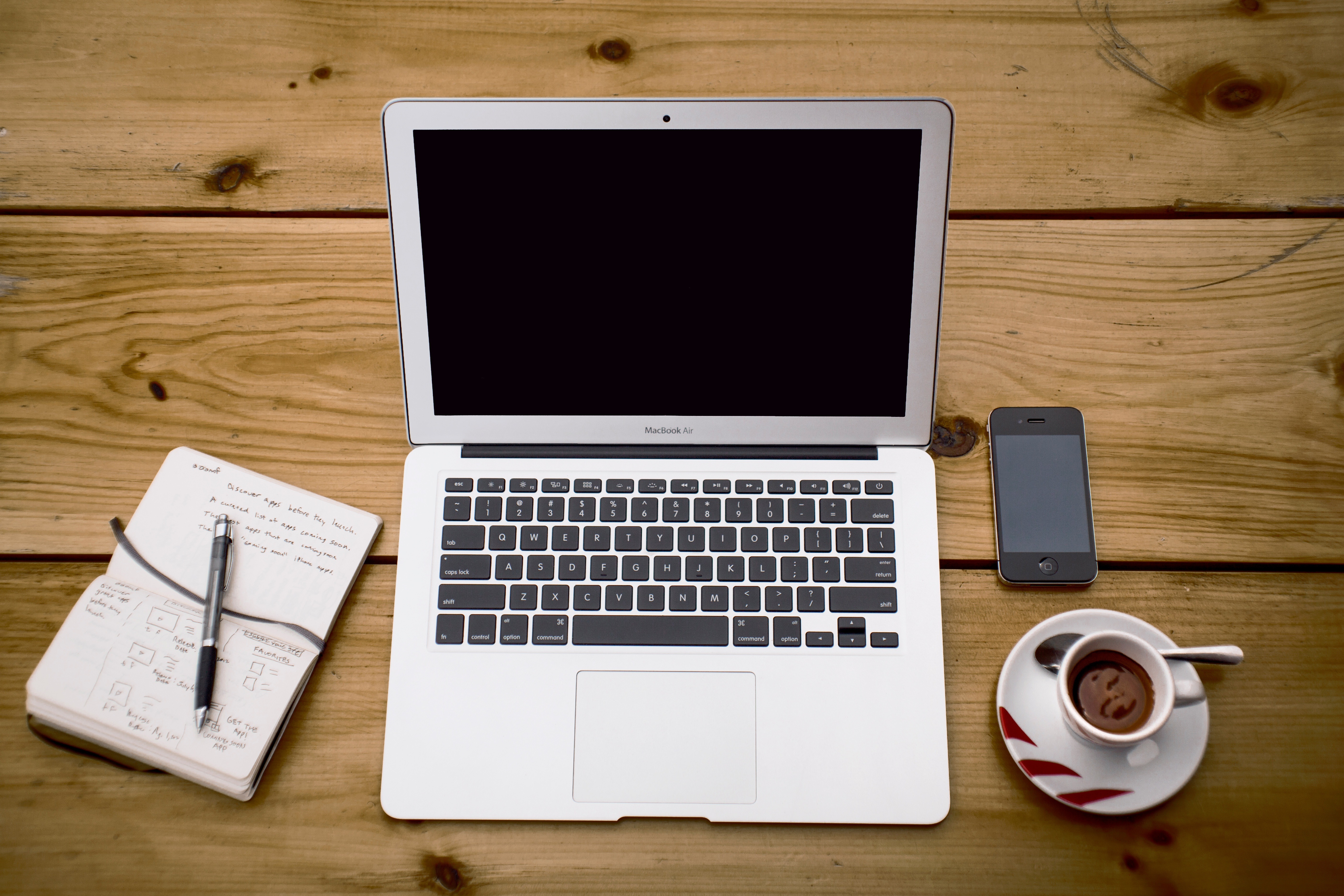 First, you need to define your goals
Each social channel has a different strength, a different audience and a different set of rules – so you need to plan ahead.
Use Twitter to get information into your followers feeds quickly, and for organic reach. Retweeting is as quick as a click of a button – far easier than sharing content on Instagram or Facebook.
Facebook is a great platform to get yourself into communities of likeminded others. With millions of groups and events hosted on the platform, this is where you can discover and expand your networks.
Instagram is where you get to show off a little – and humanise you brand. Curate your Instagram feed with carefully considered product or lifestyle photography, then utilise your Instagram stories to talk to you customers directly and show the 'raw' side of your business.
Let's talk stories..
No, not the bedtime kind, and not the brand kind either. Instagram stories are huge right now and here's why the panel think you need to be using 'em.
Instagram stories will help you to show the personal side of your business. Your potential customers are far more likely to buy into your brand, product or vision if they can identify with you – and this is an ideal place to start.
The audience for Instagram is growing too – less of a selling platform, its more about being part of the community and integration.
With your story, you can go live in seconds and take your audience along with you, wherever you are, whatever you're doing. Show your followers some behind the scenes action and make them feel part of your brand. Your customers want to be a part of your brand, and the more you can do this through social, the stronger your tribe will be.
Instagram stories are also shown to people who don't follow you. So it's an easy way to get more reach, more views and ultimately, more followers.
Things to keep in mind when creating your stories…
Keep it raw, keep it live, keep it human. Audiences don't want to see beautifully curated posts on a story, they're looking to identify with you – as the person or people behind the brand.
Currently, the algorithm that defines stories is totally different from the one that defines galleries. It has far less active users, so your competition is lower, which means more chance to get seen.
If you're not seeing the reach you need from your galleries, give stories a go and get good at them, so that when the rest of the world catches up, you're already sitting pretty at the top.
Choosing the right #hashtags for success
If you use the same hashtags over and over again, social algorithms will recognise this and you'll be penalised. It's a good idea to have a bank of hashtags, and mix and match on each post to keep it varied.
To get started, see what your competitors are doing. Head into a post with similar hashtags and see what they've used. Also, see what hashtags your followers are using, as you want to post what's relevant to them!
Websites like https://displaypurposes.com/ are a great place to start. Type yours into the search box and you'll be presented by loads of similar or complimentary hashtags, but be warned! Check these first, before pasting them into your posts. Some may not be relevant for you, or could be misleading, so read them first!
Another way to find hashtags is to search by the ones that you'll be using and discover what else people are using alongside. Remember to like images from your chosen hashtag to make your presence known in the community.
By searching hashtags, you'll find similar, likeminded people who will be in the same field as you. You may even find projects or similar things like #weddinghour to engage with! Don't be scared – get involved!
Do you really need a strategy?
That depends on who you ask. If you're a small business just starting out, your strategy may just be to post regularly, every single day. If you're a little bigger, you might want to consider a strategy and a plan, and use scheduling tools like Hootsuite or Buffer to make sure that you have regular content that's working to drive traffic to your site on a daily basis.
But, due to algorithms, we as consumers are not shown things in chronological order anymore – so you can afford to be a little less rigid with your scheduling. For example, a consumer might see your 'Monday' post on a Friday due to the way that social platforms sort and present posts.
If you do schedule your posts, be sure to inject some passion and humanise your brand with on-the-fly content. If you want to snap an Instagram story while you're making dinner, then do! Be reactive. Show your followers that you're on the ball. You need to be present at all times.
Lucy Heath has a 'magic 9' when it comes to posting content. She focuses on 9 different themes of content to keep her Instagram feeds fresh. She advises using the 'best 9' website to find your most popular posts and from there you can uncover the things that your audience will really engage with.
Of course, be mindful and use your brain – if your top 9 aren't relevant to your brand of business, be sure to use your popular posts and intersperse them with business focused posts too. Remember, social media is an effective marketing tool. So use it that way!
Some final tips… 
If you're yet on social – get online. Social media is FREE! Remember that. It also helps your Google rankings and it gives your audience a way to get involved. Don't miss your opportunity, if someone asks for your handle, you don't want to tell them that you don't have social media – it could be an opportunity to piggyback on their followers and get your name out there.
Many consumers will check social before buying. If you don't have social media, you could risk damaging your reputation and coming across as less trustworthy.
Blogging for your business is key. It gives you content to share and get out into the world and encourages traffic. If you're not good at long form writing, or you're pushed for time, use your social feeds to have a micro blog in your captions. You need to have a story behind your product image, and this is an ideal way to get the conversation started.
Microblogging is ideal as people are time pressured. It's easier to engage with bite size snippets on your social posts, so take advantage of this. You can always add a full link in your bios or in the post if you've got a little more to say.
Use social media to connect and uncover. It should be exciting. You should be able to delve into new worlds and be active in all kinds of communities. Where else in the world will you get so many communities, able to be reached, together in one place?
Think of your business as a magazine, not a catalogue. If your social feeds are just product posts, you're a catalogue. Create content that goes beyond just your product. Cater for your audience and keep them engaged.
Boosting your online presence can happen offline! Remember that you may need to go offline to boost your business online. Think: Leaflets and Flyers, offline promos and word of mouth, of course!
We wish you all the best in your new venture, and remember, we've got all your print needs covered here at Printed.com.
From all the essentials for promoting yourself, to slick business stationery, packaging essentials and even the products you sell, you'll find it here.