#PrintedPeople: Meet a member of our bespoke team- Danni!
The ins and outs of bespoke printing: A #PrintedPeople interview with a member of our dedicated Bespoke Team- Danni.
Here at Printed.com, our employees aren't just passionate about print, they're experts in their field too. So, we thought we'd take a closer look at the people that make us and ask them to share their knowledge with you.
We know that print isn't one size fits all. We're all about giving you your print, your way and know that sometimes the limits of your imagination can't be contained with regular print. This is why we have our dedicated bespoke printing service. For this month's #PrintedPeople, we thought we'd go into a bit more detail about custom orders, so are talking to a member of our dedicated bespoke team- Danni!
Get to know all about her and how our bespoke service works, right here!
Hi! Tell us what you do at Printed.com
I am part of the bespoke team at Printed.com. Our team is responsible for quoting and processing all of our bespoke work.
Why do we offer bespoke printing?
A few years ago, we realised that we had customers contacting us who were looking for products that were not on the website. We spoke to these customers and listened to what they needed. From there we created the bespoke service so that we could always help our customers achieve exactly what they wanted for their print. From that point on, we saw the bespoke service grow rapidly and we now do thousands of bespoke jobs a year for our customers!
So what exactly makes something bespoke?
Bespoke can be anything that we don't have as a product on our website. It could be a slightly different size, a finish like foiling or die-cutting on products where it isn't an option, a specific quantity or paper stock right through to a different product all together- like printed pens.
How do bespoke projects go from ideas to print?
We love to help our customers get the exact result that they want. We work closely with customers to discuss different options, turnarounds and budgets to help them find exactly what they need. Then we guide them through the process of ordering the product on our website.
What are the main advantages of bespoke printing?
There are 2 main advantages in my eyes. One is that it's a really personal service as we support you all the way through the process. The second is that anything is possible and customers can be as creative with their print as they want to be.
Have any really crazy bespoke ideas ever come your way?
We have done lots of really crazy things for customers from block foiling on hardback books to printed pens and matching coasters. There are almost endless possibilities with bespoke!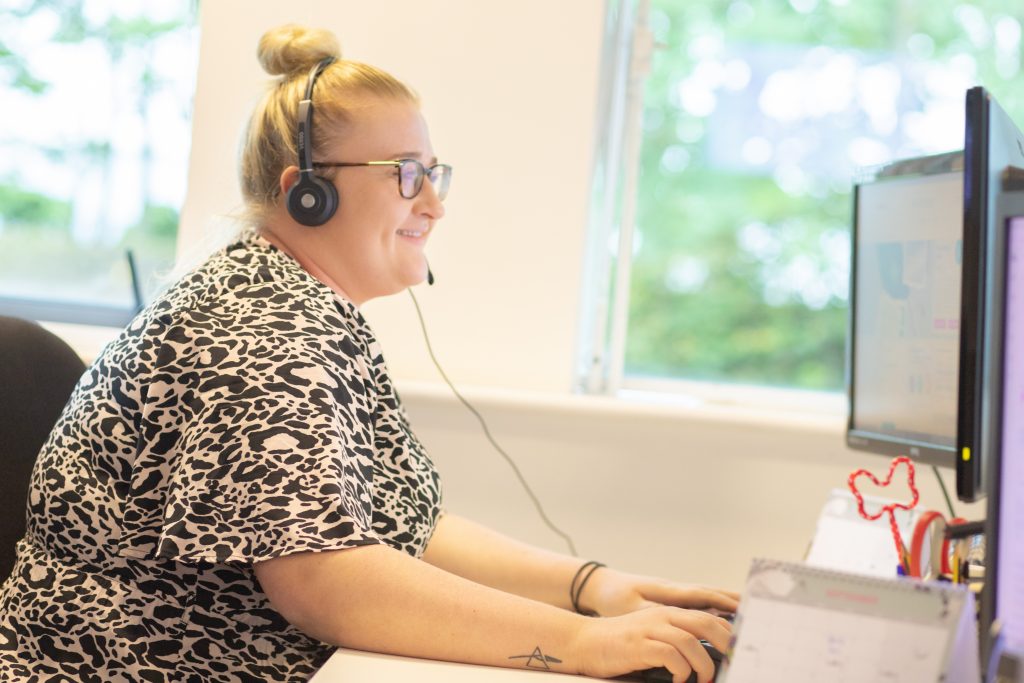 Some people don't understand the bespoke process. Could you explain it?
The bespoke process is really easy.
1. Get a quote
2. We add it to your basket
3. You email us the artwork
4. We print it for you!
To get the ball rolling, all you have to do is submit us your idea on our straightforward bespoke page, then we do everything we can to bring it to life for you.
What's something you should never forget before submitting a bespoke order?
Always tell the person who is dealing with your quote that you have placed the order. This way we are able to process it and keep a watchful eye on the whole project for you.
We have 40 years of experience in bespoke print, no matter how weird and wonderful your request we know how to help! Check out our bespoke page to find out more.