How to create business boosting print – get inspired by Ormerod Rutter
From the all-important Business Card through to promotional Leaflets and Flyers, Banners for events and little extras like Compliment Slips, Loyalty Cards and Stickers, the world of business print covers all bases.
Whether you're looking for stock cupboard essentials or something to promote your brand at events, we've got everything covered.
We're lucky enough to help thousands of businesses with their print needs. Ormerod Rutter is one of those businesses- Chartered Accountants. We noticed they printed some fabulous Roller Banners with us, so we tracked them down and asked them a few crucial question. You can follow their lead, and create your own business-boosting print. Take a read of our handy guide to making the most of your business print, and get inspired by Ormerod Rutter while you're at it!
Have unmissable business print at events
Roller Banners are the ideal piece of print to take with you to events and exhibitions. The Banners are lightweight, come in a variety of sizes and formats (like double-sided and extra-wide) and you can use them again and again! As a business, you want all eyes on you. That means your stall or space needs to be eye-catching. Ormerod Rutter printed theirs as they regularly attend local business events to help promote the company, and they'll be using these banners at all future events. We asked Eliza, their digital marketing exec, to tell us a bit more about how they get out there and get noticed.
"Marketing and branding are very important for any business. At the moment Ormerod Rutter is in the process of developing a new look and feel for the brand. We currently use animal imagery as a way of illustrating the family-friendly firm that we are. Alongside this, we enjoy using lots of colours to express ourselves and to distinguish each separate service, instead of sticking to standard corporate imagery and corporate colour schemes. Our new branding features the parrot as the face of the brand, which is present on all our new banners.
As well as attending local events, (like the Droitwich food festival this weekend and the Chateau Impney Hill Climb in July) the company is also developing a strong digital social media presence to raise stronger online awareness. We are on Twitter, Facebook, Linkedin, and Instagram.
Printed promotional material is very important for us as we regularly give our clients free hand-outs of business information. We also have a very varied age range for our audience so printed information rather than digital is always useful."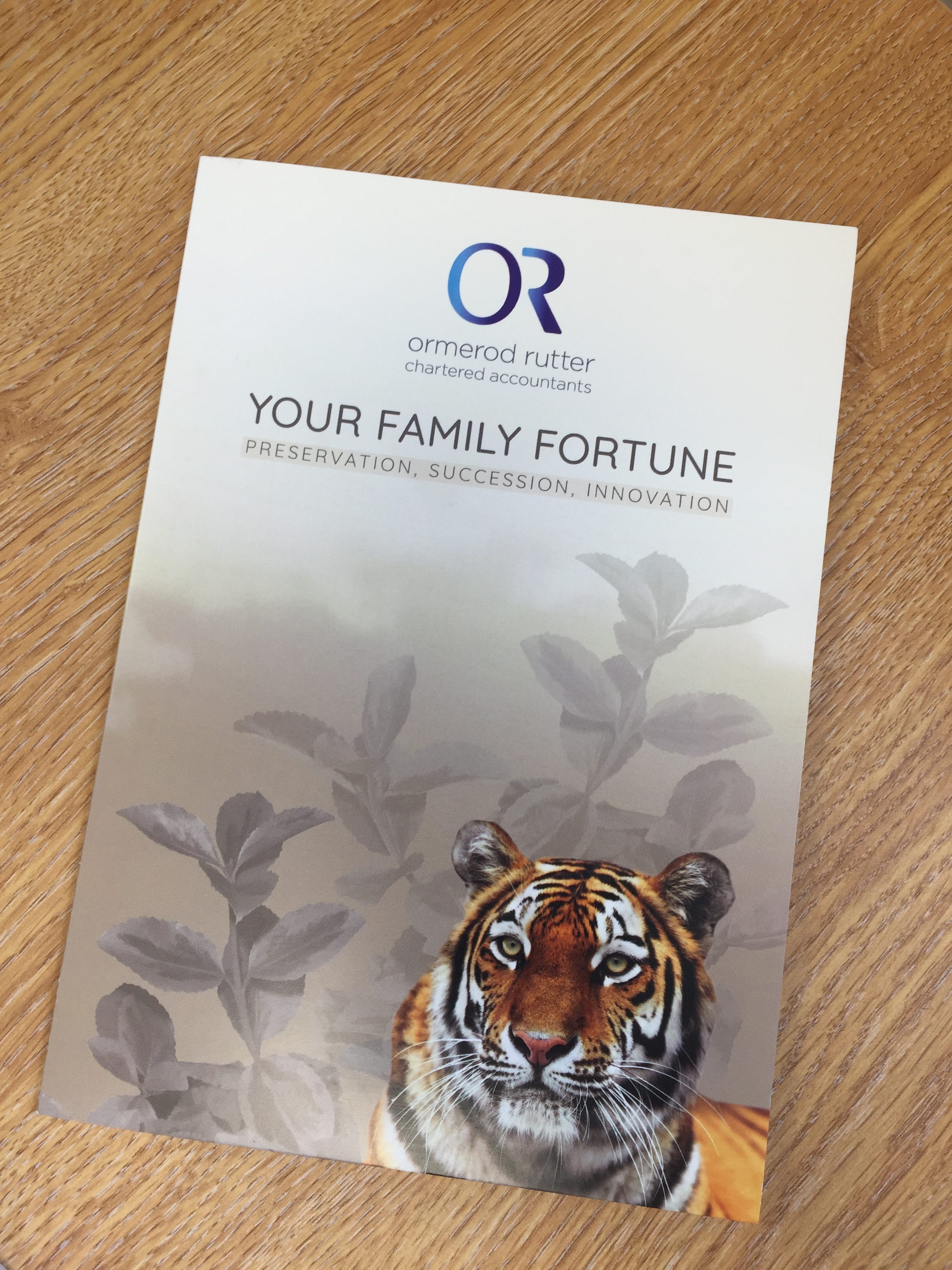 Package your services
Leaflets and Flyers can help you promote your services and get key messages and information to your customers. Think about splitting up your services into multiple Leaflets, to make it easier for customers to find exactly what they need. We love the simplicity of these from Ormerod Rutter – the eye-catching design invites you to pick it up, but they keep it simple enough to be intriguing, and you can find out more inside. It's the ideal way to outline their services.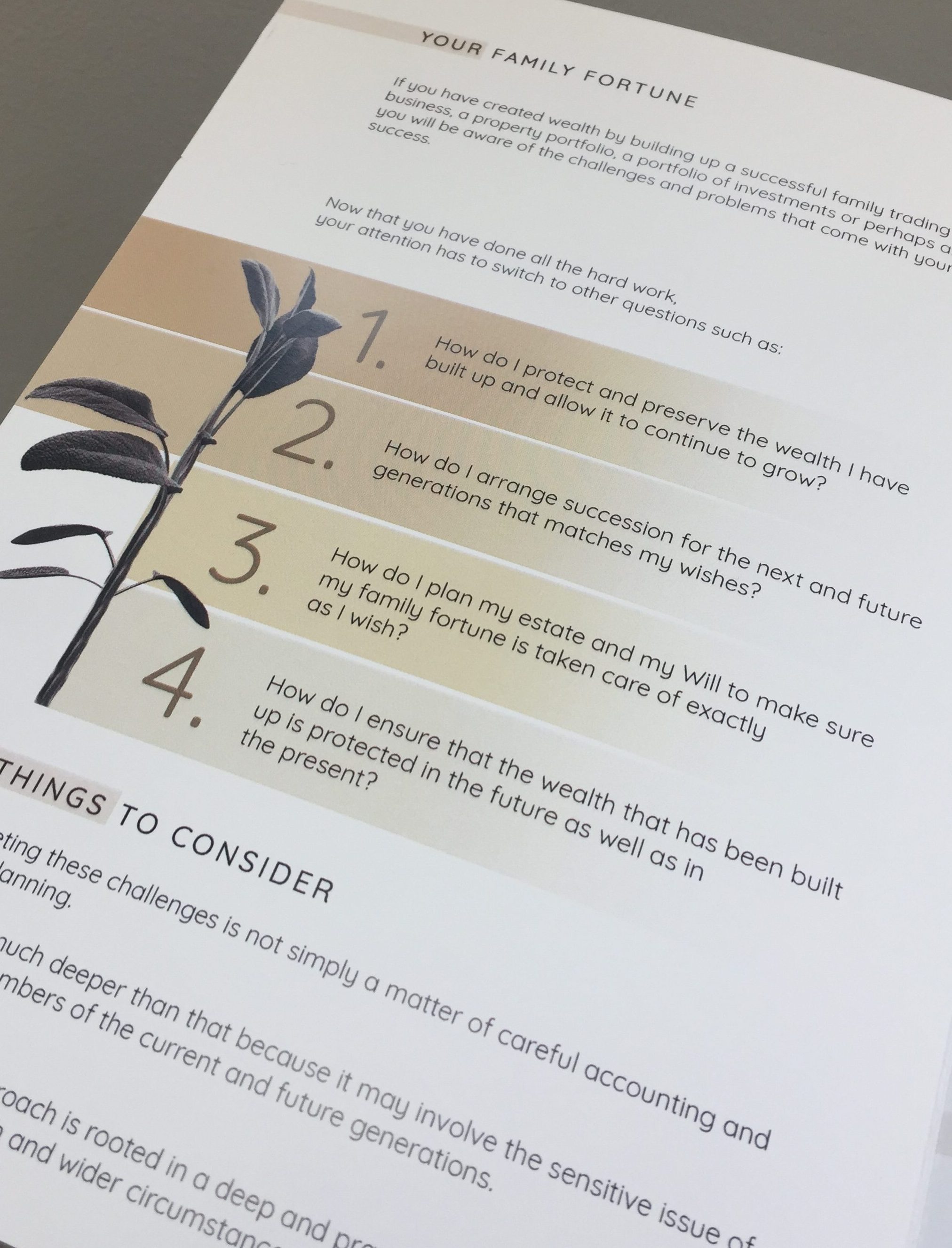 As for your own Leaflets, whether you hand them out at events, keep them handy in your reception or mail them directly, the sky is the limit for what you could create. At Printed.com we offer loads of different papers, finishes and folded options (like Ormerod Rutter) if you need a little more space. Check out the range here.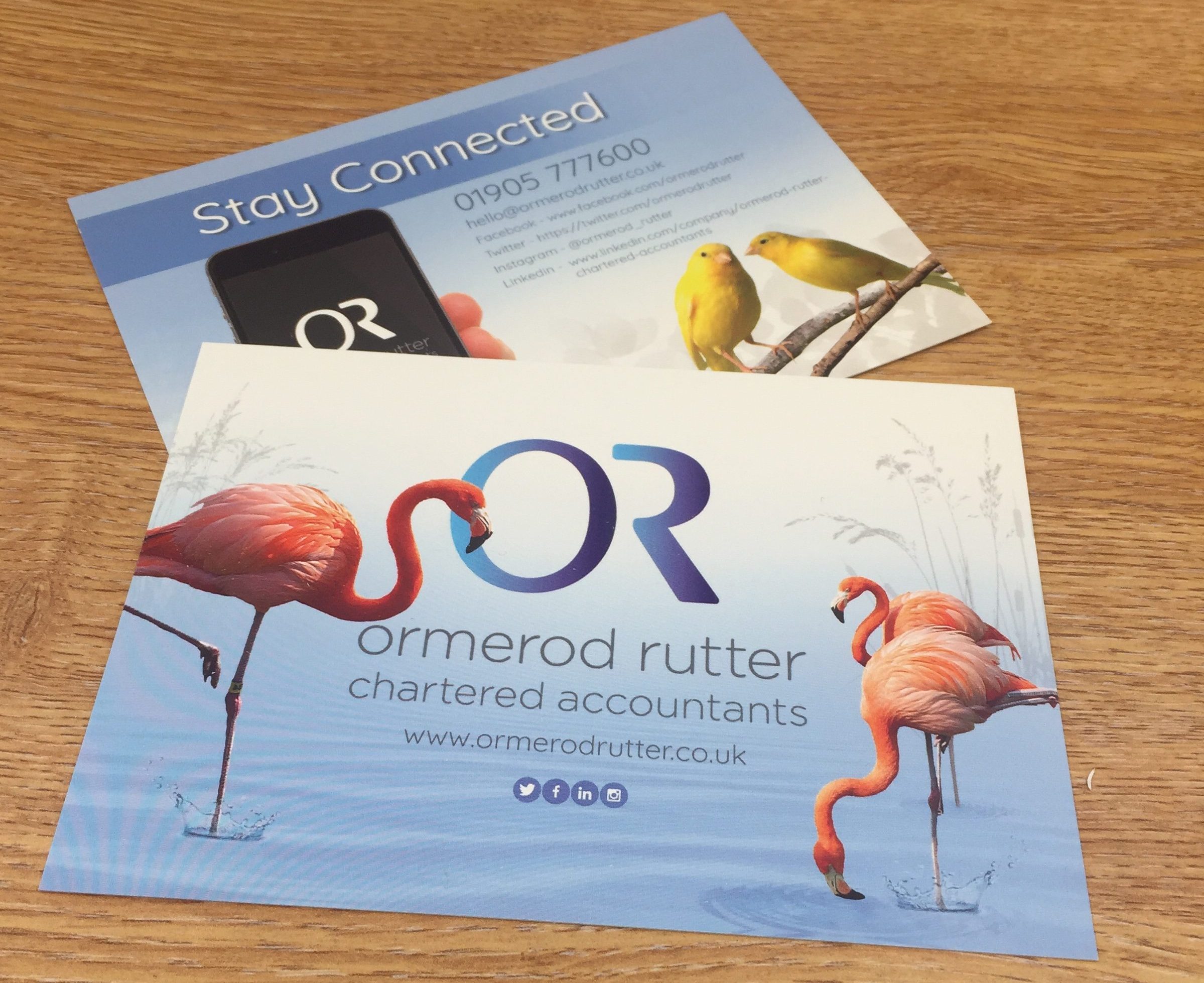 Make your business print unforgetable
Anything you hand out has to have staying power. Whether it's your Business Card or a Leaflet or, how do you make sure that yours doesn't get tossed ? Ormerod Rutter has a clever solution. By highlighting their social networks and how you can connect, they're ensuring that they stick around.
We also love how they've carried through their new branding too. Straight away the brand is recognisable, and everything ties together beautifully.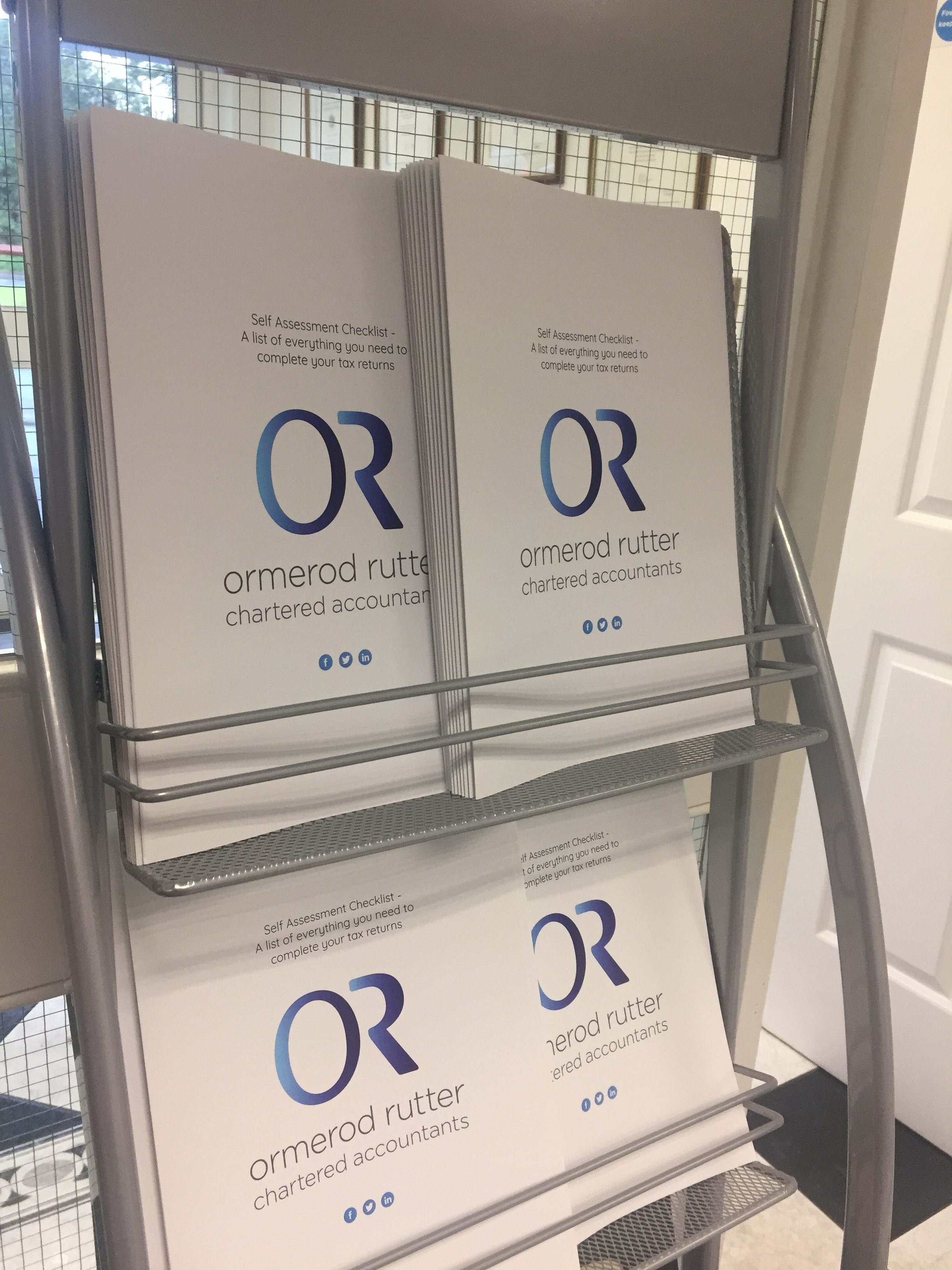 Print only what you need
When it comes to staying on budget, your print costs can play a big part. At Printed.com, we let you choose how many you need. From small runs to large litho quantities, we'll always get you the best price for your needs.
Eliza says: "We use Printed.com regularly for all our promotional material. Currently, the business is going through a branding refresh and we have used Printed.com to update all of our printed material. We have ordered Roller Banners, Leaflets, Booklets, Business Cards – the list goes on! The quality is great, but most of all we love how you can decide what quantity you would like to print and what materials. The turn around times have always been speedy and the customer service team are always very helpful."
Feeling inspired Ormerod Rutter? Shop all your print needs at Printed.com now
Who are Ormerod Rutter?
Ormerod Rutter began life over 35 years ago. Since then we've grown to become one of the leading independent accountancy firms in the region with offices in Droitwich, Bromsgrove, Kidderminster, and Birmingham. Our family firm personality is at the heart of how we work. We are committed to supporting businesses not only in our own region but nationally. We are also heavily involved in the local community. Some of the services we offer are; business advice, accounts, bookkeeping, audit, service charge accounts… the list goes on! You can find out more here. Whatever size or stage your business is at, you can rely on our experience to support your ideas and help you reach your goals.