#PrintedPeople: Meet Emma – Head of Customer Service and Sales
Welcome to #PrintedPeople! Every month, we're taking you behind the scenes to meet the people who make us, well, us. This month we're headed to our bustling print factory in Newcastle to meet Emma, our Head of Customer Service and Sales.
Tell us what it means to be the Head of Customer Service and Sales at Printed.com?
I am responsible for ensuring that our customers are offered the best possible experience when they engage with Printed.com. We are committed to making our customers happy and listening to their needs. My team is here to support every customer in getting the best out of their print; be it help with a product, advice on the website, an issue with their order or utilising our bespoke service.
What does a typical day in customer service look like?
My day always starts with a strong black coffee! I need all of the energy I can get. Normally, I spend the first part of my day catching up with my Team Leaders/ team members and checking that the workload coming into the teams is under control. I spend a lot of my time in meetings with other departments across the business making sure that the customer is key in the decisions that we make. I also do a lot of reporting and project work, we are constantly reviewing and improving our service. Our customers don't stand still so neither do we! I still love to speak to our customers. I jump at the opportunity to get involved with them and have the opportunity to listen to their new ideas.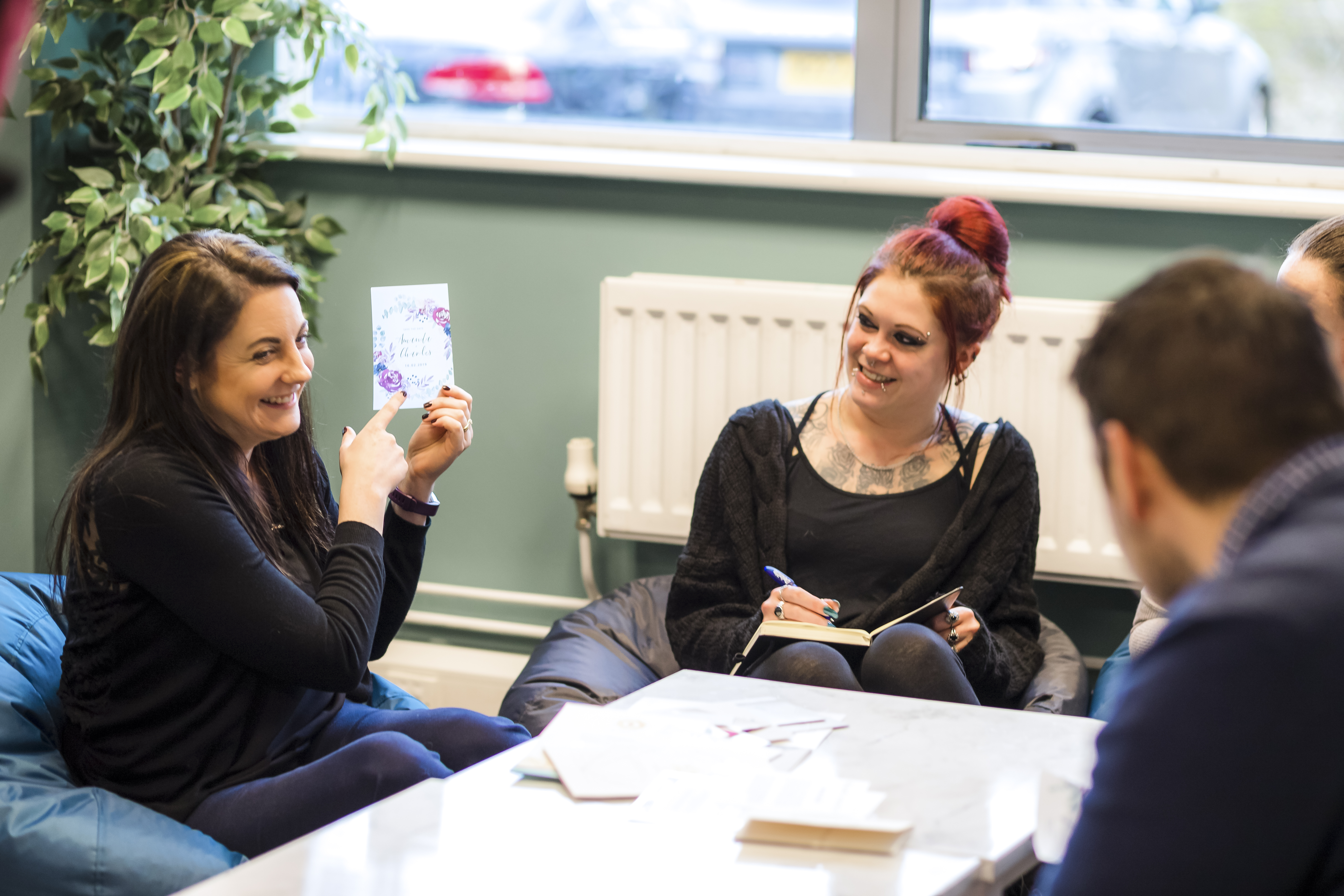 What might people not know about your role at Printed.com
I am part of the team who manage the courier contracts for Printed.com. People may not think this is part of the service role however, I spent many years working in the courier industry and understand that the service we get from our couriers has a direct impact on our customer's experience with us.
What's the biggest thing you've learned since starting at Printed.com?
How amazing it is to work for such a forward thinking and innovative company. In this business, we really do have the customer at heart which is really refreshing.
What's been your most exciting project/biggest success as part of the customer service team?
Last year the Customer Service team were finalists for the Print Week Awards, this was really exciting for me as I was able to showcase all of the amazing work they do. Every person on our team is dedicated to providing the best possible customer experience and it makes me really proud that this was recognised at an industry level.
One of the biggest projects that I have worked on is our Bespoke Service. We introduced this service because we listened to our customers. We have an amazing and extensive product offering on our website but some of our customers wanted something a bit different. It could be for example that they want a custom size, a custom shape, foil on different paper stock; there are a huge number of things that our customers want that aren't listed on the website – to give their print an extra edge. And now, we can offer it, with our Bespoke service. Over the last three years, our Bespoke service has continued to grow and has been a great success for us as a business and allowed our customers even more print freedom. We will never say no, our customers' imagination is the limit!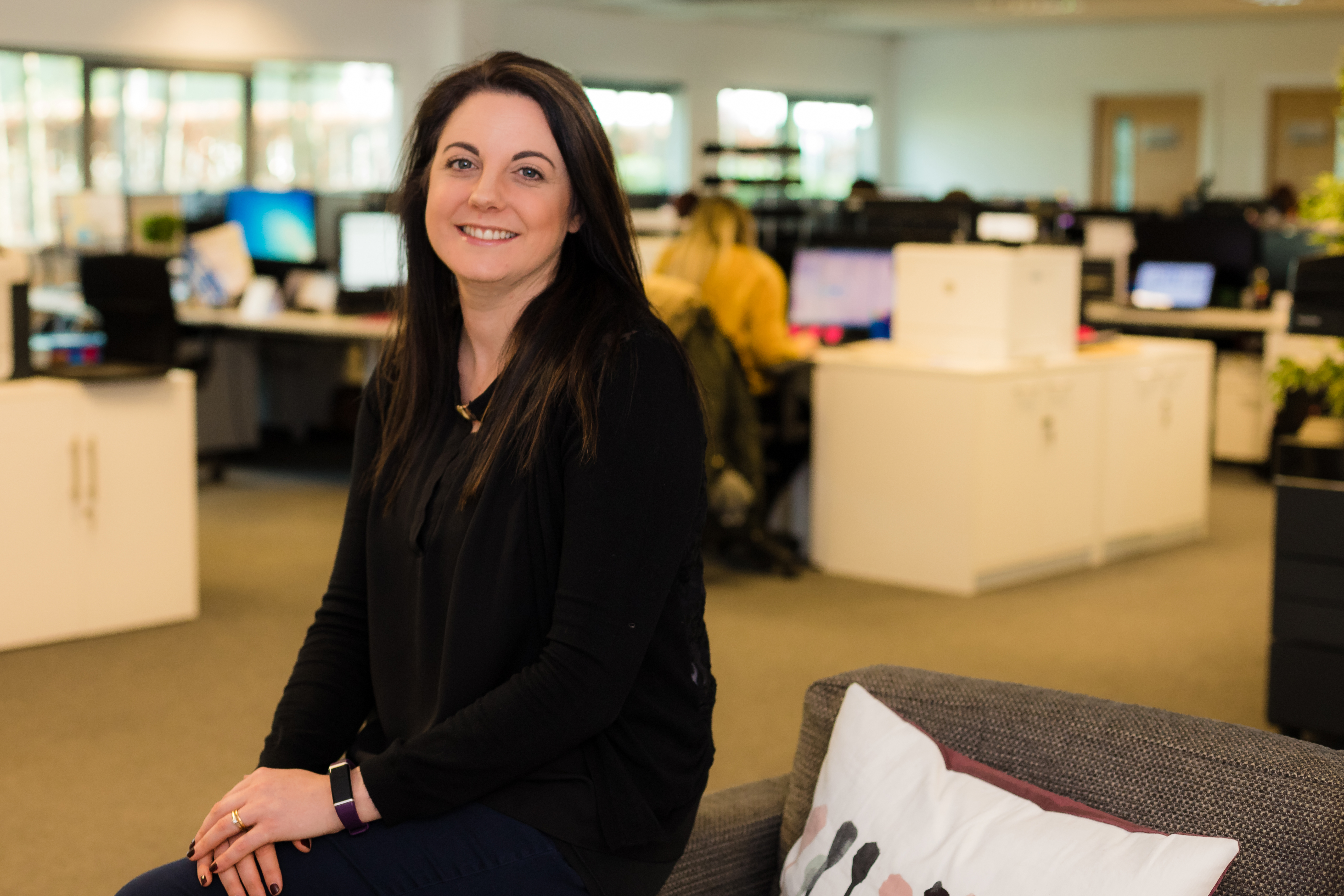 How long have you worked for Printed.com?
I recently celebrated my 4th anniversary.
What's the best bit about working for Printed.com?
The people. Everyone from Customer Service to the Development team to the Printers and Finishers in production – they all really care about what they do.
Time for the quickfire round!
If I wasn't doing this as a career, I'd be… a vet
If I was an animal, I'd be… a cat
If I won the lottery tomorrow, I'd spend it on… horses and dogs
Something people don't know about me is… I was offered a scholarship as a ballet dancer (in my much younger years), but I opted out and chose to horse ride instead. I still own the horse I bought in my teens, he is 22 this year.
The last book I read was… Mrs Hinch!
My secret skill is… I can stand on my points (from my time as a ballet dancer)
The best career advice I've ever been given is… Think of the bigger picture
My proudest moment in life was when… I married my husband
If I had to describe myself in three words, they would be… fun, focussed and a little crazy
And finally, tell us who inspires you? Lots of people inspire me. The main people are my Mam (the northern term for Mum) and my Grandad
Stay tuned for more from our #PrintedPeople series, and don't forget to follow us on social media to make sure you never miss a thing!