Learn all about Amy Victoria Marsh right here!
We've always been proud to put small businesses and creatives at our core, so we'll take any excuse to shout about the amazing work they do.
Today, we're having a chat with Manchester-based illustrator, Amy Victoria Marsh. Known for her Japanese inspirations and love of simple designs, we're here to get the inside scoop on what exactly makes this creative crafter tick! So without further ado, let's dive right in!
Amy – hi! Tell us a bit about your illustration business and how you got set up?
Hey! I started my business in 2014 when I got back from a year travelling in Asia. The year away gave me my drive to get drawing properly after so long without a permanent studio space. I started off drawing when I wasn't working at my part-time job serving noodles.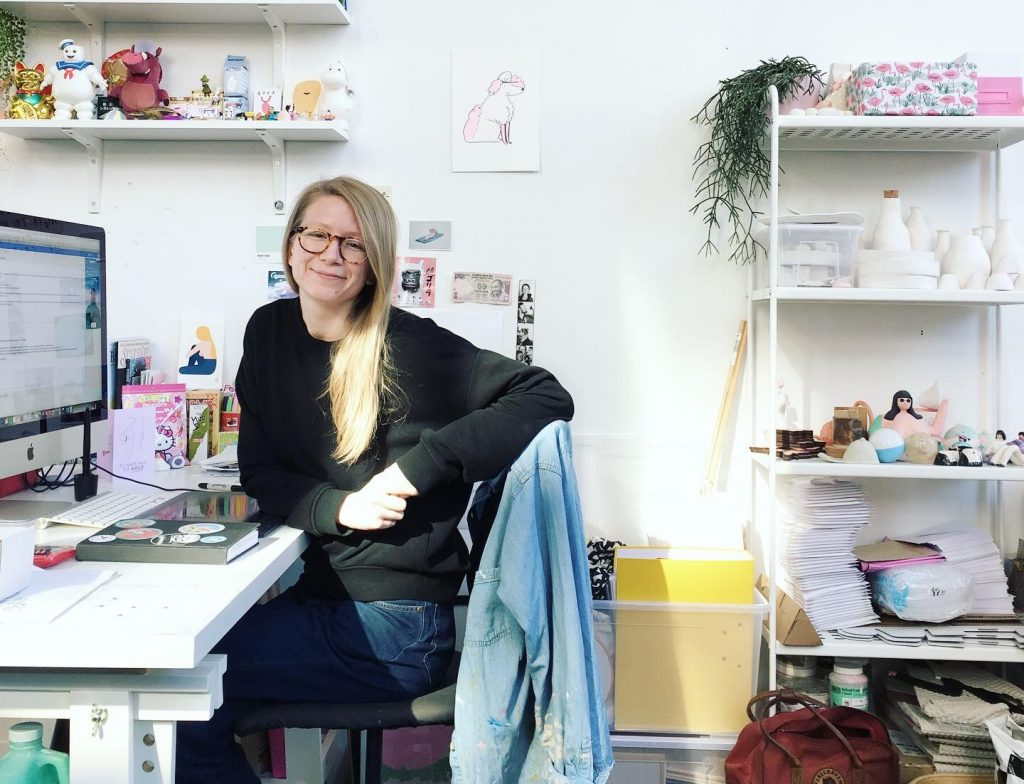 Where do you get your design inspiration?
Imagination and experience. Since I first went to Japan in 2016, my inspiration has mostly been drawn from Japanese culture and things I experienced while I was there. Other influences are my love of simple design and drawing women.
Your work varies from Greeting Cards and prints to clocks and ornaments. How do you decide on your product range/offering?
Over the years I've found what works best is what I'm most passionate about. If I love a drawing or specific product then the people who follow me and buy my work tend to love it too. Of course, not everything works and some work is loved by me..and only me! That's fine too.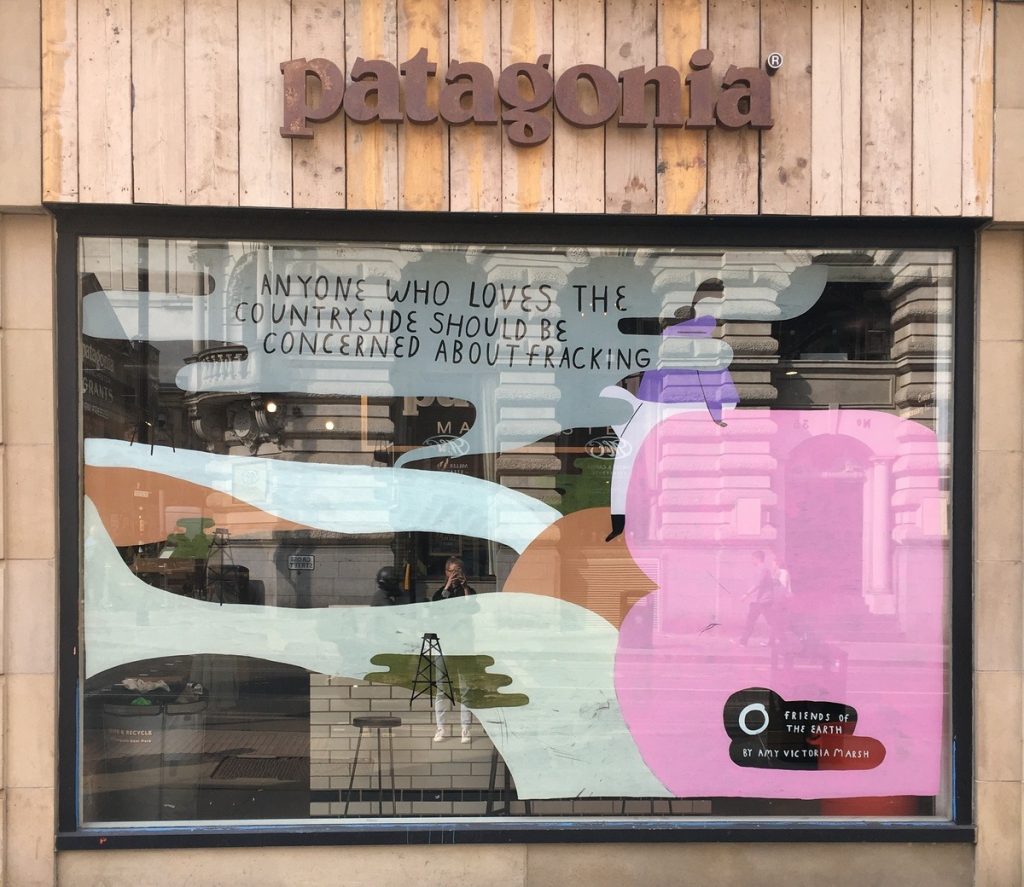 What does a typical day in the studio/at home look like for you?
I get to my studio around 9:30am, make a green tea, reply to emails and send or pay invoices. My days are all so different; I could be painting a wooden Running Lady, packaging up orders, designing cards and prints, sorting wholesale items or drawing a mural commission. Some days I do a little bit of all of those in the one day! I love that my practice is so varied as it makes every day interesting.
The studio has lunch together at 12pm and I get a break from my desk. I'll carry on with my to-do list after lunch until around 5pm. If I have ceramics to make I tend to do that in the afternoon as it's messy, and also a relaxing way to end the day instead of staring at a screen.

What has been your greatest success so far?
I think with every project there's always room for improvement, however I'm really proud to have sold out of my latest ceramic Gachapon collection last month!
Now it's on to the next collection coming to Fred Aldous, Manchester.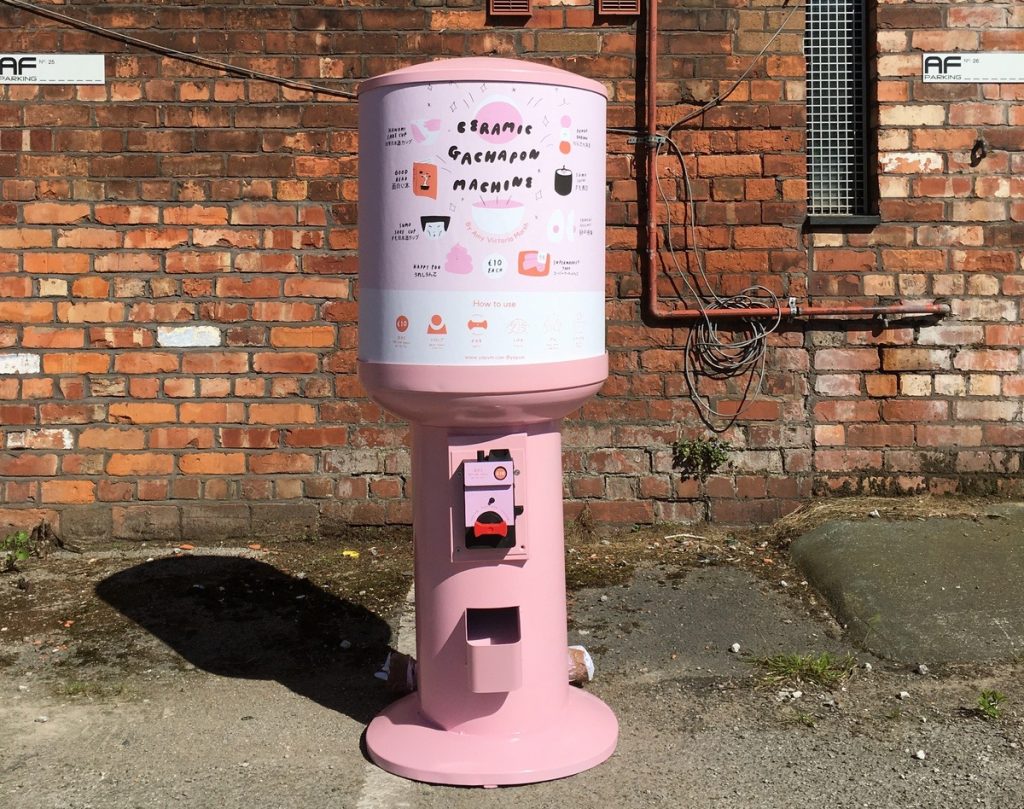 You have a 'plastic-free shop' on your website – can you tell us more about that and how you implement sustainability in your work?
Yes! As a small business, the amount of plastic bubble wrap and jiffy bags I was using had started to get me down. My dad was a Health Environmental Officer and I grew up watching him and his proactive attitude towards recycling and littering. It's really rubbed off on me. I did some research into plastic-free shipping items and found everything I now use from Kite Packaging.
I use triangular cardboard tubes which don't require plastic ends, paper bubble wrap(!!!), tissue paper and paper gum tape instead of sellotape.
It is very important to me that anything I post out is 100% recyclable so I don't add to plastic waste, and nor do my customers because of my choices.

What kind of challenges do you face running a small business?
Not having a regular income. Thankfully I'm not materialistic and can survive on the bare minimum if needs be, which was especially important at the start. Challenges also bring positives, and my work ethic has never been stronger than it is now.
How did you come across Printed.com?
I found Printed.com by doing a Google search! I was looking to get some prints made of my first ever digital illustrations back in 2014. The quality was so good I carried on using the service.

You have a fantastic engaged following on Instagram. What advice would you give to other creatives looking to boost their Instagram profiles?
Keep it honest, light and clean. I've always had two rules; no dark photos (always use natural light or a photo booth) and not too much personal life. I share my personal life to an extent on my Stories, but keep my Feed for work.

How can people shop from you, or find out more?
Find my webshop at www.yayvm.com/shop or check out my Instagram– Amy Victoria Marsh.
I will be at DIY Art Market on the 28th September if you'd like to buy something in person. And my Gachapon Machine is coming back and will be in Fred Aldous, Manchester late August!
Feeling inspired by Amy's story in our #Inspirationprinted series? Keep an eye on our social channels for more insights and inspiration from our creative customers.
Want to be featured here? If you're a creative, designer or maker get in touch with us on social, we'd love to hear from you!
Here at Printed.com, we're committed to reducing our impact on the environment. From innovative packaging and sourcing carbon-neutral and eco-friendly papers to minimising and recycling our waste, we're dedicated to doing good for our planet.
Find out about our greener pledge