GBEA – An interview with Jo Dalton of JD & Co
Here at Printed.com, we're on a mission to help and encourage entrepreneurs to thrive and grow. With innovative technology, specialised services and cost-effective business print solutions, we've got the tools you need to succeed. That's why this year, we're proud to support the Great British Entrepreneur Awards (GBEA).
The awards celebrate entrepreneurs; championing spirit and highlighting talent – from all kinds of businesses, all over the country.
With our very own CEO featuring on this year's judging panel, we reached out to see who else would be joining him in helping decide on the nations next Great British Entrepreneurs.
Today, we're talking to Jo Dalton of JD&Co…
Founder, angel investor and leading entrepreneur, Jo doesn't just inspire her own team, but also leading business owners every single day!
As creator and CEO of JD&Co, she's well known for her skill advising entrepreneurs, plus the founders, funders and Boards of some of the most exciting and innovative companies around.
JD&Co has become nationally recognised for their work in exec search, coaching and talent advisers for startups, scale-ups and game-changers.
Read on to find out all about Jo's business philosophy and how she cultivated such a huge amount of success…
Hi Jo! Tell us about JD&Co and what you do as a business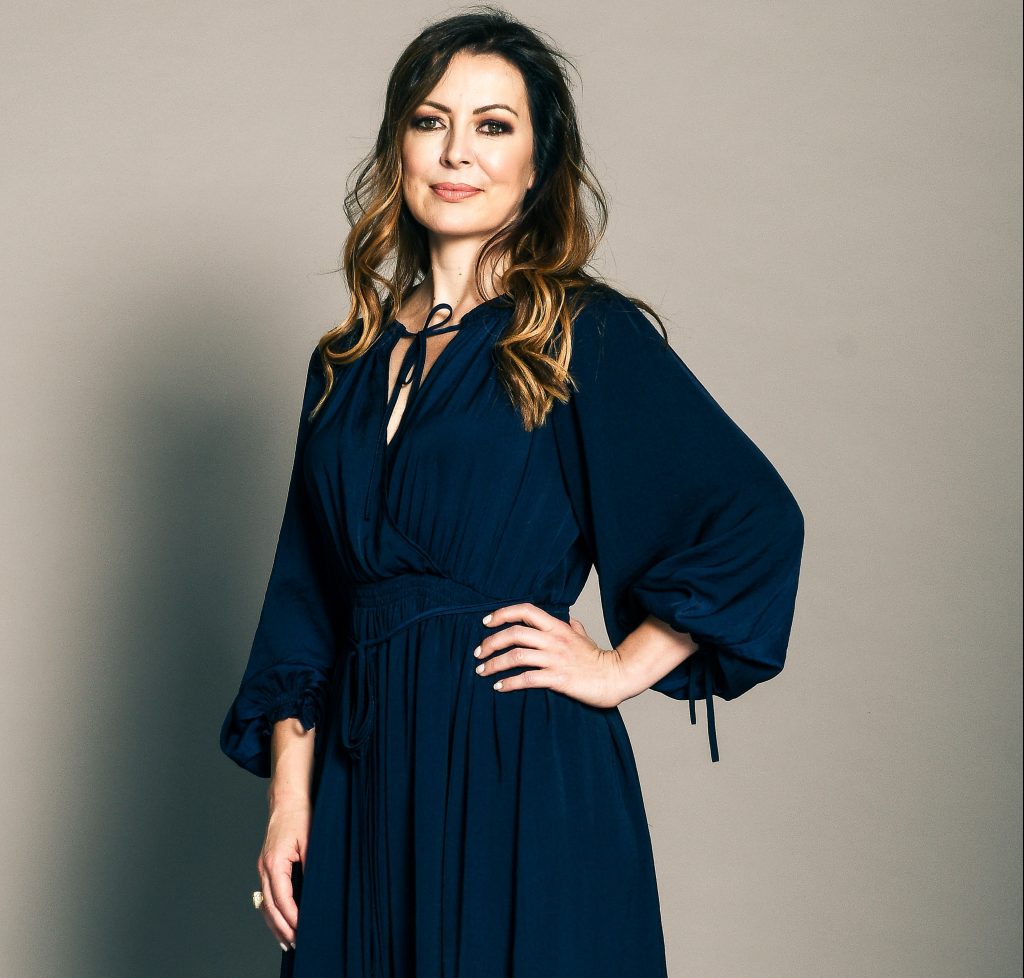 JD&Co are the leading Exec Search, Leadership Coaching and Advisory firm in the UK for startups, scale-ups and game-changers.
We understand talent for startups and scaleups better than anyone else in the market and we're a global business with offices in the UK, but also work on projects all over the world- it's really exciting!
What sets us apart is how much we care about the people and clients we work with. Our model is different: it encourages a different set of values and behaviours within our business. We champion diversity of thought, embracing each client's D&I philosophy as an extension of our own.
As we do not operate a sales environment, we have no outbound sales whatsoever and no sales commission which always drives the wrong behaviour. Instead, we purely work on recommendations and referrals. We're now eight years strong without spending a penny on marketing and have amassed over 25,000 loyal followers on LinkedIn as well as a healthy stream of projects referred to us all the time.
We're in a lucky position and really try to turn our industry on its head while working for companies that are trying to do the same! It's a challenge but hugely rewarding!
What kind of clients do you have?
Typical clients for us are businesses that are disrupting the marketplace they are in, doing things differently. Companies like MyTaxi who are disrupting the car and mobility space globally, AllPlants who have such a positive purpose and mission, PatchPlants who are letting us have easier access to oxygen giving houseplants. Tails, tailored dog food delivered to your door, or Trusted HouseSitters, helping pet lovers travel…as you can tell we become strong brand ambassadors for them…..and the list goes on!
We work with what the press call, "tech unicorns," companies that are changing the industry as well as creating new ones.
You've said you hate the recruitment environment. How did you come to realise there was a gap in the market for what you do?
I could see that no one was really treating anyone looking to move on in their career like humans, instead seeing them more like a transaction or commodity- it was so painful to watch. Often senior execs are not getting the support they need throughout their career. They feel like nobody ever listens, that they aren't getting solid career advice and coaching and that they're being sold to rather than advised.
Thankfully we're so much more than a recruitment business. We sit in the leadership search area who hire the leaders of businesses, the CEO and the entire C Suite, Board and leaders in those game-changing businesses which is the area I love to sit in.
That area is sadly filled with people who should have retired years ago, stuffy, outdated thinking and no innovation and agility. Some are good but some sadly I could sum up as "pale, male and stale" moving the same 'friends' from school and sports clubs around the same clients- its full of bias and special treatment. When I designed my first website, I specifically asked for no standard city skylines and men in pinstripe suits holding out of date pieces of technology.
I want to bring new people into the industry and create new diverse networks. Eight years in that seems to have really resonated since we're offering something really different.
We also offer other services like leadership coaching, career advice and leadership development which means you can come to us at any stage of your executive journey. For example, say you're an FD now but want to be a CFO in ten years' time, JD&Co will stay with you on that journey and help you make all those crucial decisions in the latter stage of your career that will help you become the founder of the future that you want to be!
When you started out, what was your biggest challenge and what advice would you give to those who are just starting out?
I just decided to start.  First, I bought a laptop, sat on the floor with it on my knees and off I went. I was a single parent, I didn't have any money behind me and was basically living off tins of tuna and tap water for the first six months so I could fund myself.
Having a huge amount of self-belief is really important as well as a determination that you want to do things differently. You have to be motivated to build something different from what's already there. In my eyes, I had a problem to solve and there was a need for my industry to turn itself on its head. You also have to really believe in yourself and what you're doing and not be frightened to ask for help early on. There are so many people around you that are in your corner and will be happy to offer help and advice.
Do you think there are any extra challenges being a woman in business?
I actually asked this question myself to a couple of other entrepreneurs recently. I'm an entrepreneur and my name is Jo Dalton, so when people meet me for the first time they can be a little taken aback as many assume I'm Mr Jo Dalton instead. Over the years I've had to come up with all sorts of hacks to get around that because, as a woman, I have noticed that sometimes I'm treated differently. Sometimes I had to create a fake male colleague so I could gain more creditability… there are some horrendous stories that I could talk about for hours and hours and hours but instead, I will stay tight-lipped and focus on all the amazing stories I have of being a female founder – ever the optimist!
A few days ago, I had a conference call with lawyers and an accountant and I got to a moment where they started to explain things really simply and slowly to me. It was in that second I suddenly realised what 'mansplaining' really was- I'd experienced it for years but that was the first time I'd consciously acknowledged it.
There are also lots of extra challenges to do with credibility and a terrible lack of funding for female founders in the industry. I've found that lots of landlords don't want to rent to you because they want to know where the male cofounder is or if they've got their husband's approval- it's horrific!
However, the good news is that I do mentor a lot of younger female founders and entrepreneurs and I'm pleased to report that they are having nowhere near the same problems I had starting out so the world is finally changing. There are loads of great female role models nowadays, but many have had to really fight to get where they are and I am always in awe of everyone I meet.
One of your main company values is 'learn and grow.' Why is that important to you and how do you achieve that as an entrepreneur?
It's hugely important to us as our heads are in the future. We're working with startups and entrepreneurs who specialise in: AI, robotic autonomous vehicles, the future of mobility- it's super exciting but you have to remain current and agile, so we are constantly learning as we go. The worst scenario for me is that we agree on a process and then we don't look at it again for years. We're constantly evolving as a business because the game-changing brands that we work with are evolving and iterating as well.
You must invest in talent and people. People are the most important commodity in any businesses so investing in them will always pay back.
One of our other key values is "EQ Fluent." You need a high amount of EQ to learn and grow, so I think those two values sit very closely together, especially if you have your head in the future. If you don't have that EQ fluency then we'll all be taken over by robotics. We need critical thinking and emotional intelligence as well so we can focus on our humanity.
Knowing what you know now, what piece of advice would you give your younger self?
I didn't really have any role models when I was younger and so I would say "find some role models and some people early on in your career who can mentor you." The other piece is simply that I wish I'd started sooner. "Don't be afraid just to start."
When it comes to getting it right in business, what are the biggest mistakes you've seen people make?
Two things that spring to mind are that startups often make big hiring mistakes, not heeding the advice "Hire slow and fire fast." The first people that you hire are really important as they're the DNA for the culture of your business long-term. It's crucial early on that you get those first hires right and that you spend a lot of time cultivating the right culture.
My other piece of advice is to just… make a decision. One thing I learned very early on was that, even if you make a decision not to make a decision, it's better than doing nothing. Even if you make the wrong decision and change it a few hours later, you're doing something.
What's next for you on your own journey?
I'm a bit of a late bloomer being a single parent and coming from very humble beginnings, so my journey now is all about growing my businesses and mentoring others to do the same, paying it forward. I'm most excited now about launching two new areas of JD& Co so that we really start to scale our own business. We've noticed that we're seen as the go-to people for growing start-ups and scale-ups, so now we also want to focus on helping people handle their own career journey and support them even more.
In addition to that, I'm also an investor in two businesses: Thortful, which is basically Etsy meets Moonpig- a marketplace that connects creatives and people who want to send greetings cards, check it out. The other is Timpanys, a pre-loved designer fashion marketplace for trusted, authenticated goods. Sadly 300,000 tonnes of clothes are sent to British landfill every year, so they were driven to create a marketplace to try and tackle the fight against fast fashion and that's why they're growing and scaling so fast. Plus it means we all get to share and have access to that fabulous Chanel handbag, not just a chosen few, love that too, the circular economy!
I have a special place in my heart for female founders, so I want to mentor as many women as I can as well as bringing JD&Co forward… maybe take a day off once and a while!
When was your last day off!?
Wow… probably about five years ago?
I don't advocate that lifestyle to be clear and it's definitely not a badge I wear with pride as I encourage my team to constantly take breaks and refresh. I just feel that I'm a late starter and so I've got a lot I still want to achieve in life before I end up in my zimmer frame playing catch up!
Here at printed.com we get inspired every day by our customers and the people we work with, so we're keen to know who inspires you?
That's a difficult one…can I have three?
Firstly, I'm so lucky because JD&Co work with inspiring founders every single day so we're constantly inspired and of course, I'm inspired by my JDer team.
Secondly, my tribe, I also think I'm lucky to be inspired by my 'tribe' and I encourage everyone to try and find their own tribe early on in life. It took me a long time to find mine, but once you do, you realise you can have their support and cheerleading whenever you need it and they provide me with inspiration all of the time.
Finally, my female inspiration right now: after seeing Anne Boden of Starling Bank speak recently, watch Brene Brown's recent Netflix show, listen to Ruby Wax, interviewed Holly Tucker of Holly & Co/Notonthehighstreet, these are just a few of my female forces of nature and if you don't know what they are up to currently, check them out.
If you'd like to hear more from Jo, follow her on LinkedIn.
We'll be chatting with more entrepreneurs just like Jo and sharing their tips, advice and stories over the coming weeks. To make sure you don't miss out, follow us on social!