6 exciting ways to use Folded Leaflets
Meet Folded Leaflets – the most versatile print in the world (nearly).
The name 'Folded Leaflet' might not seem all that glamorous, right? You might not have explored our range of them, purely because you don't think they're fit for purpose… but we're here to tell you about 10 (yes 10!) ways that you can use these impactful prints – everything from Menus to Wedding Invites, Event Brochures to Information handouts can start life as a Folded Leaflet. and if you don't believe us, read on to discover just how versatile they truly are.
First up, let's explain the types of Folded Leaflet on offer here at Printed.com
Choose from four-fold types:
Half
Roll
Z-Fold
Gate Fold
They come in the following sizes:
A5
A4
A3
198mm x 210mm
296mm x 148mm
420mm x 148mm
420mm x 210mm
They're available in a whopping 20 paper stocks too – with everything from straightforward silk to shimmer papers and hammered, textured papers for luxury Leaflets.
Here are a few ways to use 'em…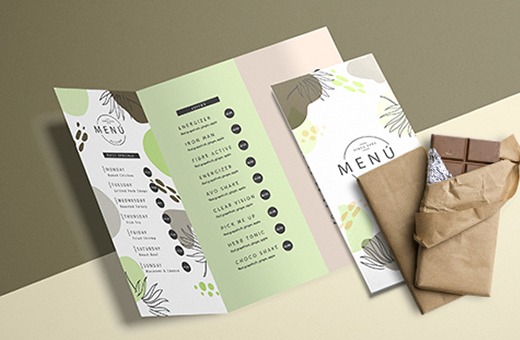 Seasonal Menus
If your menu regularly changes, or you've got a special event or a Christmas promo on the horizon which compromises a range of set menus, why not use a Z Fold Leaflet? You can display a different option on each 'face' and include an eye-catching cover – all with enough space to say what you want. Plus, as they fold up, they're easy to pocket, making them ideal for leaving at your till point or on your tables to takeaway.
Wedding Invites
We know, we know – a Folded Leaflet as a Wedding Invite sounds dull. But trust us when we say that it really isn't!
Why not try out a Gate Fold? Add your design across the front and open up for all the important details! They look great wrapped in a matching Belly Band, or tied up with lace or ribbon. And with 20 paper stocks to choose from, including wedding favourites like Gesso and Laid, you'll be spoiled for choice!
Price lists
No matter what you sell, a price list is always a good idea to have on hand. Whether you go for a classic Half Fold or a Z-Fold, or even a Roll Fold you can get all the info your customers are looking for into one handy print.

Event Brochures
Hosting an event? Whether it's a charity auction, a glitzy bash or a gallery opening, these affordable little handouts are easy to create and even easier to pick up and pocket. Plus, as they don't take up much space, they're easy to handout, store and transport.
Sales and promos
If you sell in store, you're probably familiar with Leaflets and Flyers, but if you usually go for a standard A5 flat Leaflet, why not expand your designs into the folded variety? Not only can you fit more in, they're also a little different to a standard promo handout, which means your potential customers will spend a little more time looking – and hopefully this will lead to more time shopping too!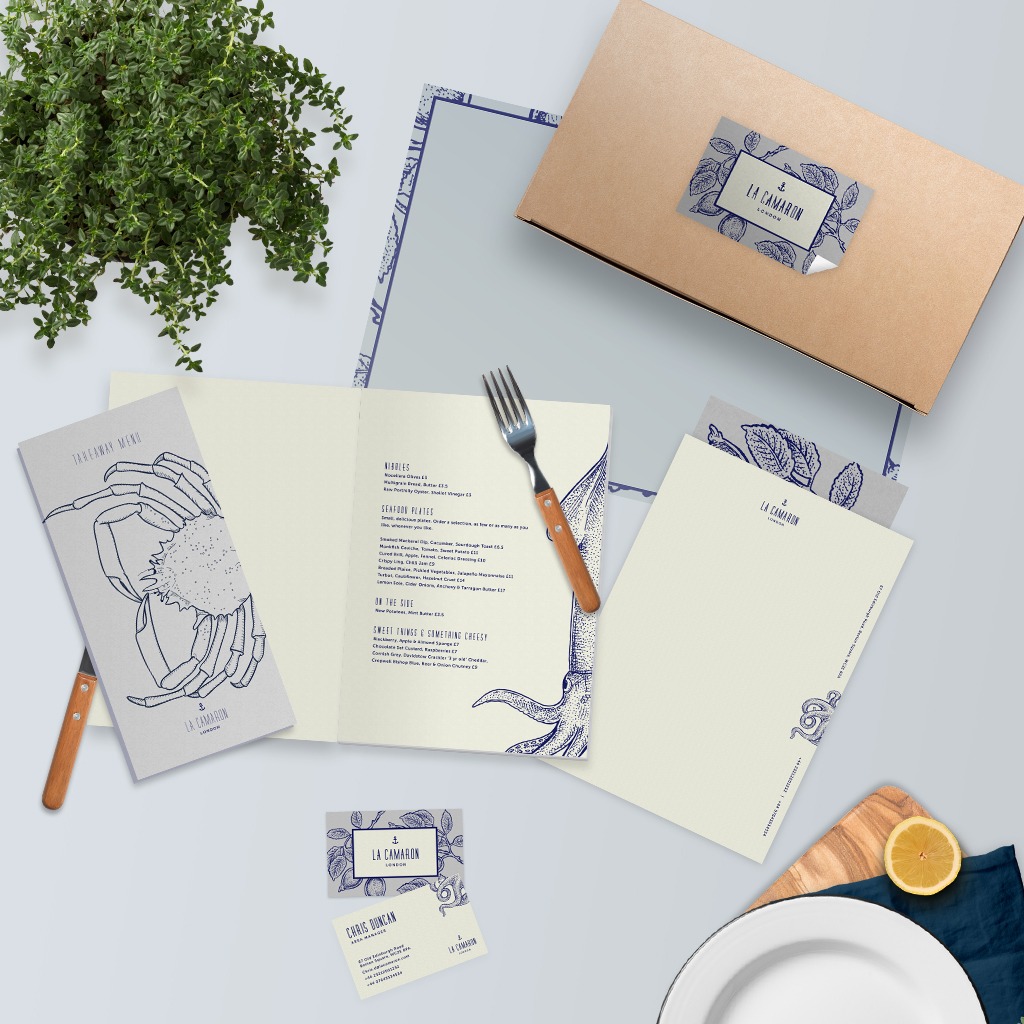 Allergen information
If you provide food, you might want to think about how you display and communicate your allergen information. With customers becoming ever savvier to what they eat, and allergens a forefront of concern for many with intolerances and food preferences, don't dust off an old laminated a4 sheet every time someone asks. Instead print a batch using Folded Leaflets and show your customers that you take just as much pride in ensuring they're getting the right information as you do to the food you produce.
Feeling inspired? Conquer the Folded Leaflet today and get creative with your print!
Don't forget to tag us in your creations too using #ProudlyPrinted – we love to see what you create.