GBEA: Talking entrepreneurship with Blush & Gold
Here at Printed.com, we're on a mission to help and encourage entrepreneurs to thrive and grow. With innovative technology, specialised services and cost-effective business print solutions, we've got the tools you need to succeed. That's why this year, we're proud to support the Great British Entrepreneur Awards (GBEA).
We recently stopped by Blush and Gold HQ, to chat with husband and wife creative due, Mara and Paul, about all things wedding – so, without further ado, get to know them both right here!
Firstly – congratulations on being shortlisted for the GBEA Awards 2019 – how does it feel?
Paul: I think that the recognition is great, especially when you're running your own business. A lot of the time it's just the two of you and you're just in that little bubble. When you get nominated for these things you think, wow, people are actually taking notice of what we're doing. It's a nice thing to get recognition from the outside, and also to be listed alongside different types of businesses. We tend to always be in the 'stationery bubble' so it's nice to look at the other entrepreneurs who've been shortlisted.
In the run-up to the awards, do you have any plans on how to promote your GBEA shortlist status through your business activity?
Mara: We've shouted about being shortlisted on social media, and we've put the GBEA icon on our website too. We have found that those type of things are very good to put on our website, it creates a little bit of authority around us and gives us a bit more credibility.
Paul: It's a stamp of approval, and another thing to put on our website that people can respond to.
Mara: When you look at other stationers, artists and illustrators and you see that they've won certain awards, it does make you feel like they've reached a very good level in their industry. It's definitely that recognition from the outside world that makes you stop and think, we ARE doing good.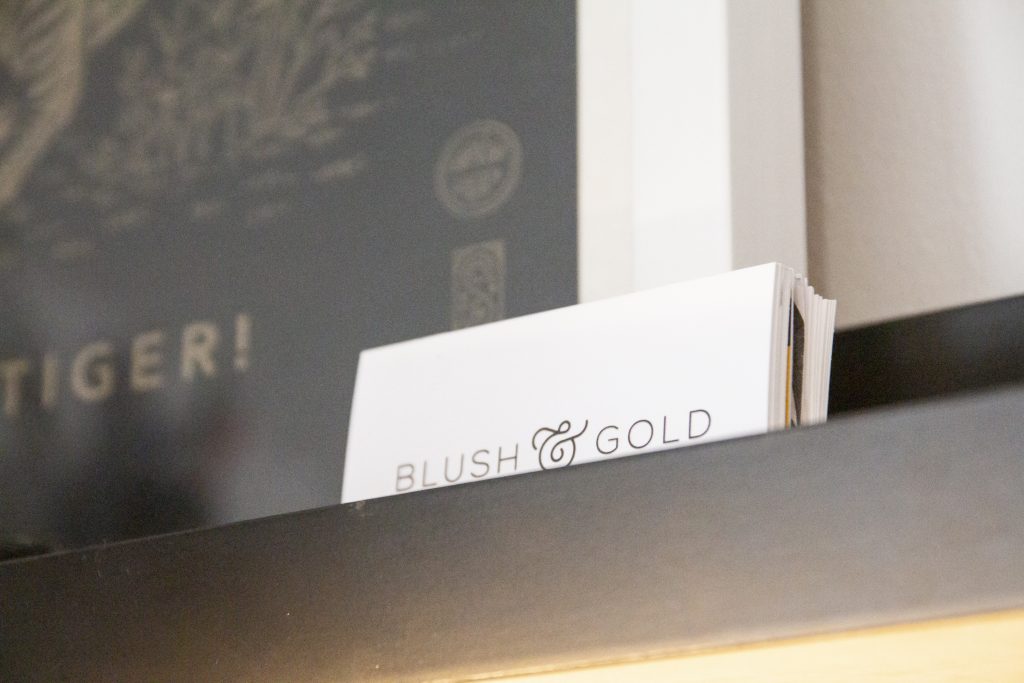 Is anyone else who stands out for you guys in your category?
Paul: There are quite a few that I've heard of. 'Bulb Energy' are nominated for 'Disrupter of the Year' and they are doing really well. Perky Blenders are Walthamstow based like us which is really cool too. It was just nice to see brands that we know have got a lot of PR and reach, and nice to be listed alongside a lot of brands that we've heard of.
Mara: We're hoping to meet some of the other businesses during the awards process. It's always nice to try and mingle because there are so many other businesses that are like us with only one or two people. It's nice to talk to other people that are doing a similar thing.
Paul: You see other brands and you have no idea how they operate. If it's a Limited Company then it could be 2 people or it could be 30 people. It's always great to see how other businesses operate, and also being able to tell people how we work as well.
What does being 'an entrepreneur' mean to you?
Paul: Being an entrepreneur is a nice badge to have in a way, because I don't think either of us like defining ourselves by our jobs. So when you can say you're an entrepreneur it gives you a broad remit.
Mara: Being an entrepreneur is about creating something and putting it out there.
Paul: An entrepreneur is someone willing to take risks. Not that we've put everything on the line, but I think in retrospect looking back at what we did a couple of years ago when we sold up, moved to London, quit our jobs – at the time we didn't realise it, but we were putting quite a lot on the line.
Mara: With Blush & Gold it really started taking off because we saw a gap in the market. So I think it's also about identifying a gap and going for it. I think a lot of people feel scared to start the process initially.
Paul: It's a lot about hard work too. I don't think anyone is successful in business without hard work. There is an element of luck involved, it's probably about 50% luck and 50% hard work, but if you don't put the work in you aren't going to get the luck. You have to make sacrifices too – in terms of holidays we don't tend to take as many, and often find we're working a lot later than in our previous day-jobs. Being nominated for something like this feels like recognition for the late nights and early mornings.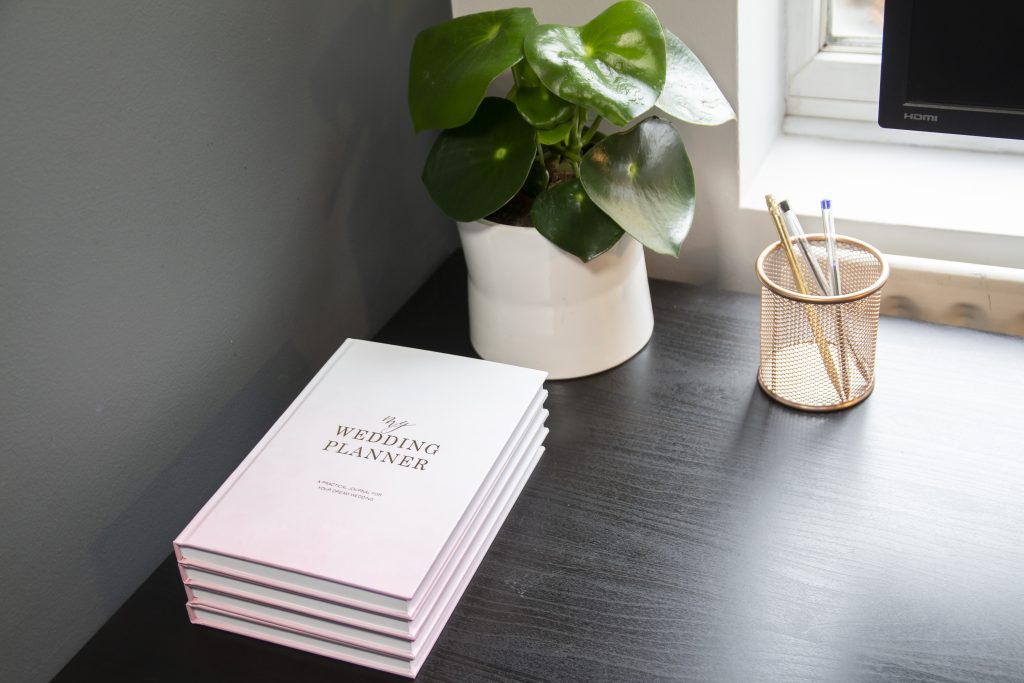 What would you tell your younger self knowing now that all the hard work pays off?
Paul: Keep going!
Mara: I never had a doubt that we can make it work, even on this tiny scale. I think you have to have the mentally of 'this is going to work' otherwise you start doubting yourself and it becomes impossible to do it. I knew I'd got the experience to get us to this point, having been a designer beforehand. One of the things I would change looking back is to not compare myself so much to other people, to not rush into wanting to be better, and to not get put down if things didn't go quite the way I wanted.
Paul: Done is better than perfect! Getting stuff done and just not comparing yourself to others – that's when you start going backwards.
Mara: Things take time to master, even if it's something that you think you've got – you still develop it over time. It's important not to rush things, but also not wait until things are perfect, because you'll never put a product out there and you'll never get the feedback that you need to improve on it.
Paul: If you wait until something is perfect then it's too late.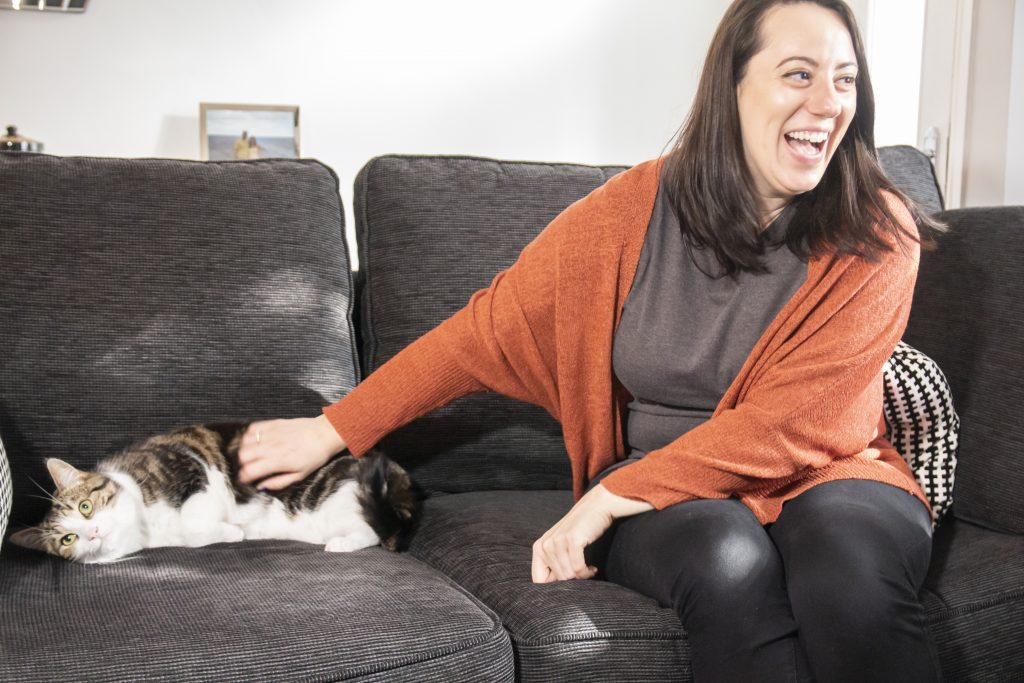 What advice would you give to other entrepreneurs looking to enter the awards next year?
Mara: You've got nothing to lose! Writing up the entry is actually a really nice thing to get down and evaluate how far you've come, and identify things you want to do next year. Because we're such a small business we don't really have a 'yearly plan', so even just the process of writing down all of the things you've achieved, even if it doesn't result in a nomination, it makes you stop and think.
Paul: It makes you realise what you've achieved when you see it in black and white. It's good to look back on things and think 'yeah we did alright!'.
We'll be following Mara and Paul in the lead-up to the Regional Finals, and wish them the best of luck with their nomination! Don't forget to show your support, find them at the links below:
Get next-day print on loads of options and products at Printed.com – perfect for when you need to get your print, fast.

London based? Get same-day print on a range of options too! See all of our delivery options here.