Exhibition tips from Top Drawer 2020
Ready to learn how to exhibit like a pro? Then check out our Top Drawer top tips.
Ready for more Top Drawer action? As one of Europe's largest trade shows, not only is walking around it a hike, but exhibiting there can be quite the daunting prospect- even for seasoned exhibitors. Luckily, we were able to catch up with some familiar faces while we were there and pick their brains about what it takes to make the most of the event.
So whether you're a complete newbie or already have fifty shows under your belt, have a look at some of our customer's top tips for a stress-free exhibition experience.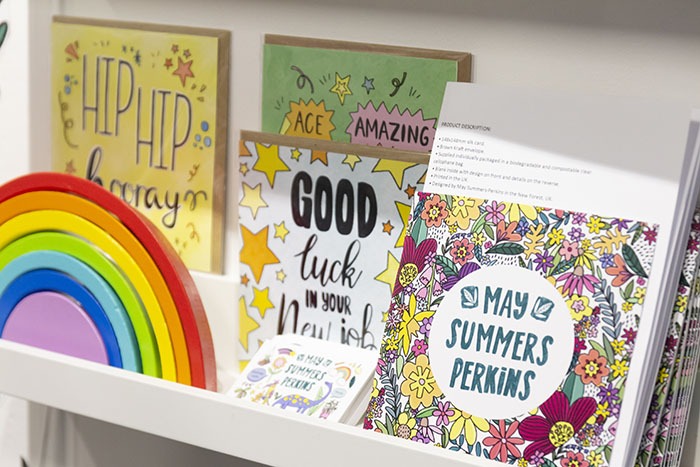 "It was my first time a Top Drawer but such an amazing experience meeting new people and building my brand!
The best piece of advice I could give other creatives would be to prepare, prepare, prepare. Have enough Business Cards. I had waaaay too many but I felt happier knowing I had back up! Have lots of outcomes covered and different options and then you can use what you have to hand! Also your Vinyl Stickers they worked a treat, bright bold print, easy to apply and don't ruin the display at the end and can be used again! The other exhibitor and fellow printed.com user was Joy Jen studio, her products against her stand looked amazing!"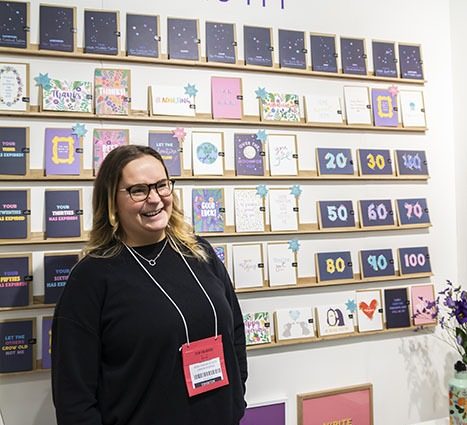 "This was my first time at a trade show ever! I had visited Top Drawer in September last year and chatted to some exhibitors who told me just to go for it, even if I didn't feel ready, because I probably was, and you just have go for it and learn as you go.
My advice is, just go for it. Don't let the imposter syndrome take over. Embrace everything, speak to everyone and don't be scared to ask for help or advice. Yes, it's scary, but you've paid a lot of money to be there so you don't want to regret it, you want to make the most of it!
"Since it was my first ever trade show, I was very happy about being at Top Drawer in the first place and about each contact I made. The best bit was that I received some wholesale orders at the show and got some press.
My advice would be to definitely put the work in before the show! I sent out an email and postal Invites to shops/buyers who I thought would be a good fit for my products. And all of the orders I received were from people I contacted before the show. Another tip is to be aware that what you put out there is what you will get. If you sit in your stand staring at your phone all the time, people will not want to talk to you. I said hi to each person that walked by even if they ignored me. You need to catch their eye!!"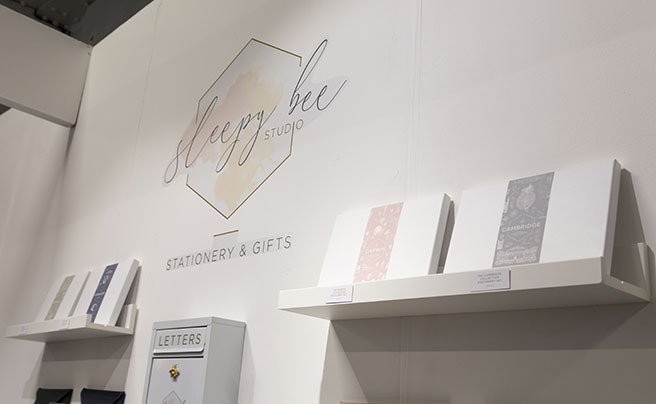 "We're so glad we did Top Drawer, it was exhausting but worth it and all the customers & other stand owners were such a lovely bunch! The best bit has to be winning the Best Stationery Design!
There are so many things to consider when doing an exhibition! But the main thing you have to do is PLAN. Start with your initial budget and then move on to preparing stock the stock you'll need for the day. It's a good thing to consider the approximate number of people you'll be seeing and if you'll be taking orders. Don't forget your price list! You'll be asked about pricing a lot."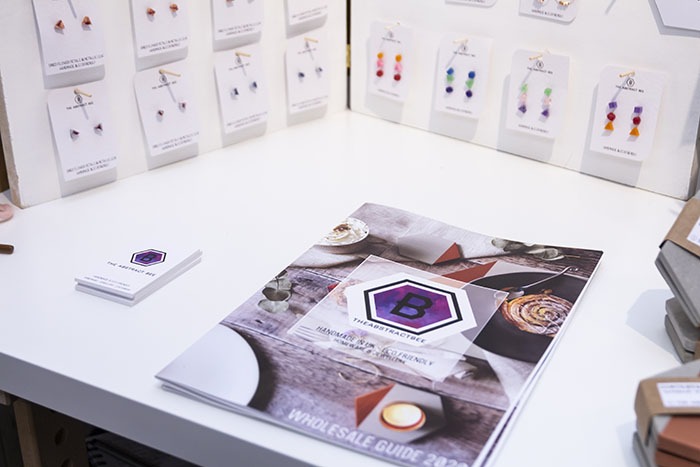 "This was my 4th Top Drawer and I love the show! There is a real buzz and I love seeing everyone's stands and creativity!
My advice would be to relax, enjoy yourself and just take it all in! I didn't know what to expect when I first exhibited but was incredibly surprised by how many stores take interest. Make sure to take as many Business Cards as you can! A lot of orders often come after the show. The company from your stand neighbours will keep you sane just about and don't forget some snacks to keep you going at your stand!"
If you're heading off to an event, make sure to read our Exhibition Checklist. From Roller Banners, to Flags to Self-Adhesive Vinyl that catches the eye, our Large Format range has everything you need to make your stand a cut above the rest.