Meet our HP Latex R2000 Direct to Media Printer
It's time to take your print to the next level with our Direct to Media Printer.
Our Large Format print recently got an upgrade thanks to our newest piece of tech- our Direct to Media Printer. While the name might not make it sound like the most exciting machine in the world, it's going to seriously up your print game and give you that extra layer of quality.
Wondering why we're excited to shout about it? Keep reading to find out.
What is 'Direct to Media'?
A Direct to Media Printer basically does what it says on the tin. Up until now, our Display Boards and Signs were printed on paper with self-adhesive backing which was then mounted to the board. Now, full colour and White Ink can be printed directly onto almost any surface, which not only speeds up the process and means there's no danger of dust spoiling during the mounting process, it also gives much greater flexibility with what you can print.
The best part? You can enjoy better quality print at no additional cost!
What can you print?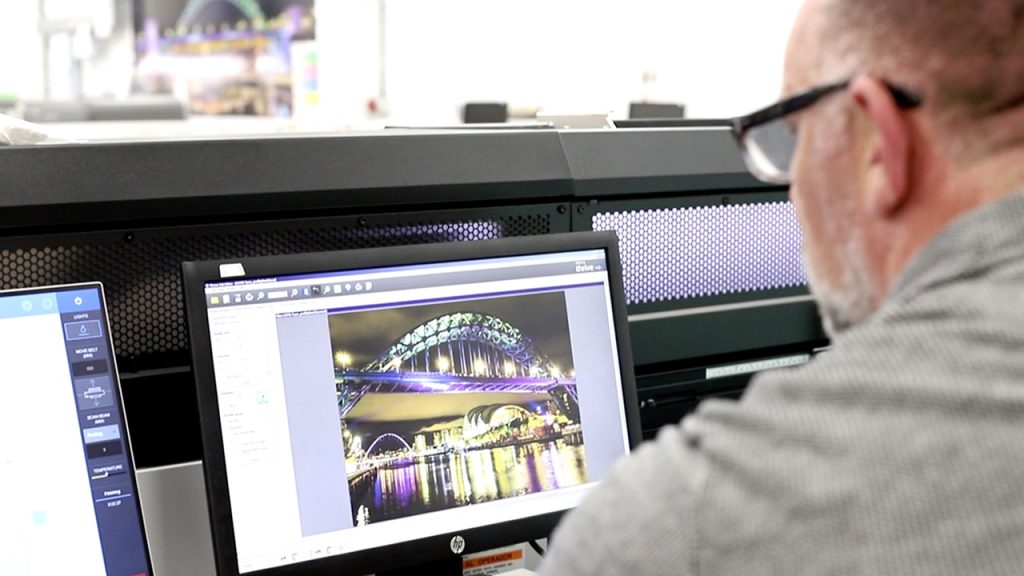 First things first. Let's go over what exactly you can print with it.
We print onto more than just paper, so this specialised printer gives a higher-quality finish to a number of different materials.
It's perfect for printing onto larger, more rigid substrates, which are available for a number of products in our Large Format Range: Display Boards, Outdoor Signs and Indoor Signs. From Card to Correx, your designs will be strong, bright and ready for whatever kind of display you have in mind.
Get inspired for your next display
Bolder stronger colour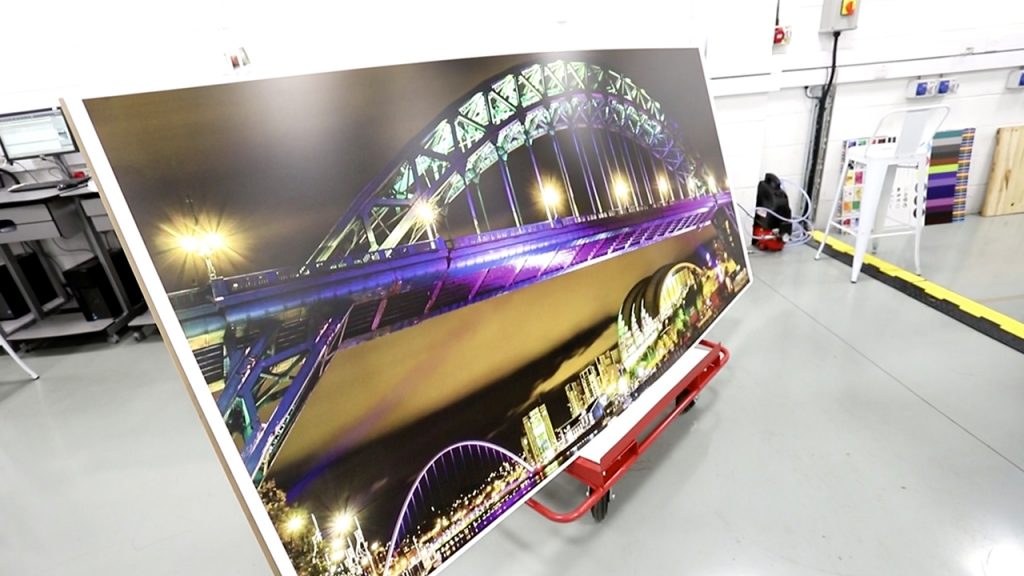 With Direct to Media printing, you can enjoy vibrant printed colour while retaining the gloss and feel of the material underneath. There's also no nasty smell thanks to solvent-free ink.
Want to keep white designs as fresh as the first day they were printed? Now you can enjoy White Ink printing that'll stay white and glossy longer thanks to a high-opacity ink that resists yellowing over time.
Every job will also have a strong scratch-proof coating applied. This will provide just as much protection as lamination but (again) at no extra cost! It works just as well for both outdoor and indoor displays so you can take your designs anywhere.
Want to see the results for yourself?
Get next-day print on loads of options and products at Printed.com – perfect for when you need to get your print, fast.

London based? Get same-day print on a range of options too! See all of our delivery options here.