Our Valentine's Day competition roundup
Meet the winner of our Valentine's Day Greeting Card competition!
Ah, love is in the air. From the flowers to the balloons to the heart-shaped everything being sold in stores, it's clear that Valentine's fever is in FULL swing.
To celebrate all things romance, we recently ran a Valentine's Day design competition on social and were thrilled to see so many different designs come our way. From the thoughtful to the silly to the heartbreakingly pretty- choosing a winner from all these designs was a tough call… but we managed it.
So grab some chocolates, mute Bridget Jones' Diary and get to know our winner!
Our winner: Molly O'Donoghue
After much deliberation, we decided that this design would be the one we'd most like to have popped through our letterbox on Valentine's Day! Creative, quirky and cute- this card was created by the wonderful Molly O'Donoghue and showcases how a little cranky humour can be surprisingly heartfelt and sweet.
And of course, we have some honourable mentions too!
Blush & Blossom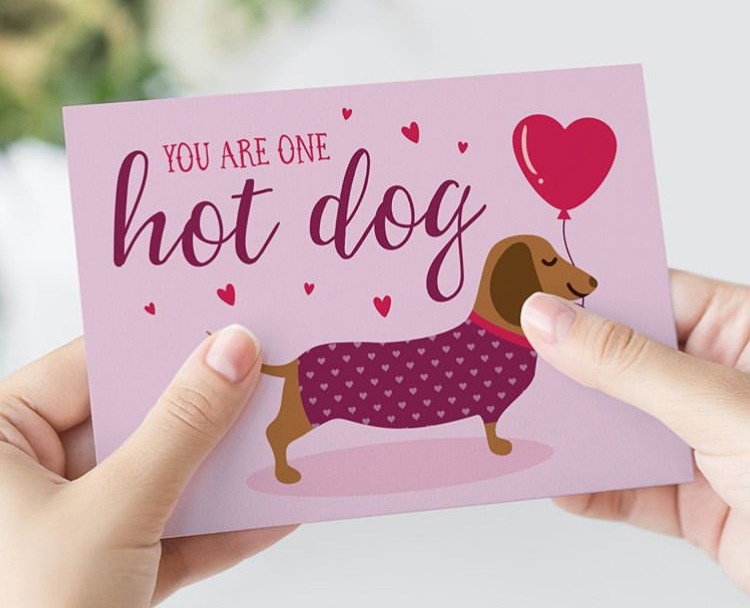 What's better than a puppy? How about a puppy in a jumper with a balloon?
We're a big fan of anything that involves cute animals in design, and this adorable design by Blush & Blossom is a prime example. Mixing a soft cartoony style with bold looping typography (and a good ol' pun) creates a card that's guaranteed to leave a smile on your valentine's face.
TeePee Creations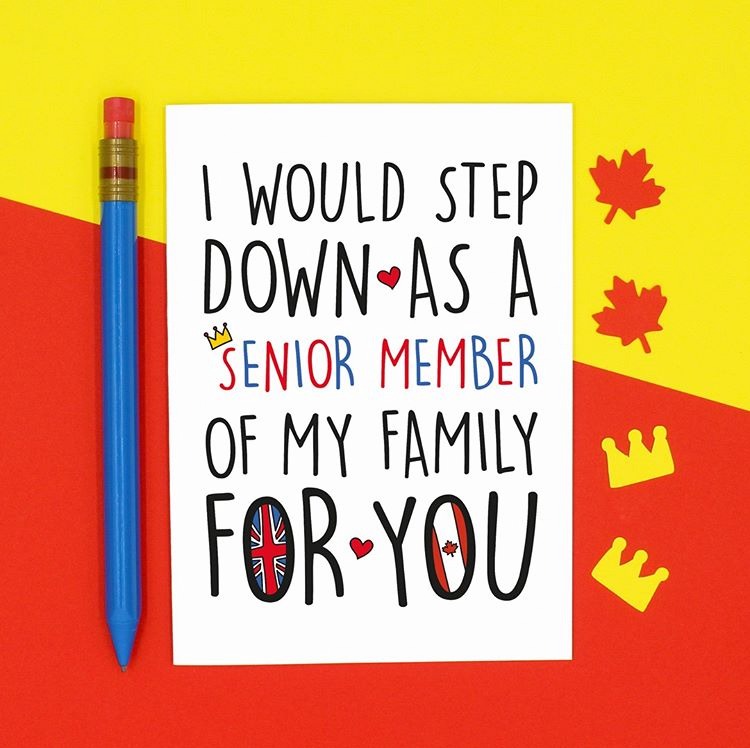 We think this one speaks for itself! No matter what's going on in the country, this simple fun design by TeePee Creations is perfect to give to the prince or princess in your life. (Former or otherwise)
Lauren Heimsoth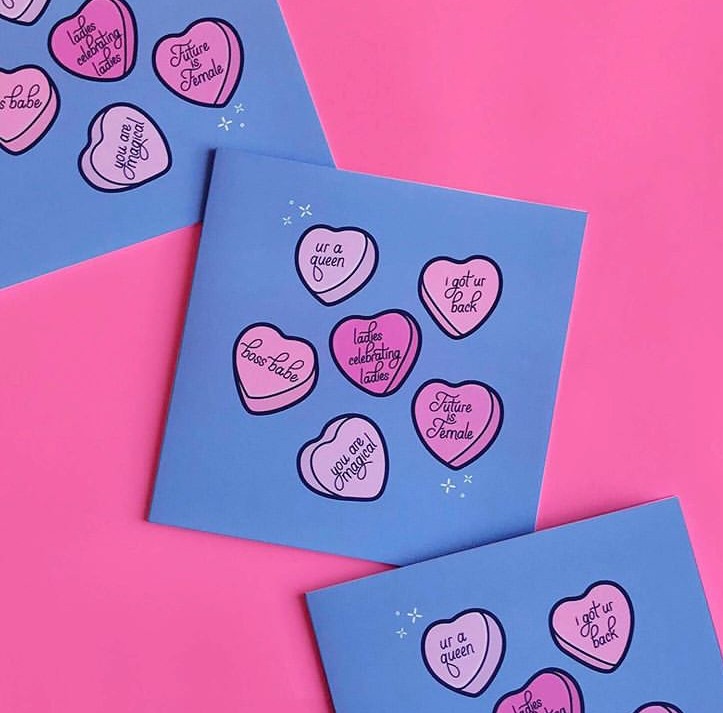 Pastel and Sugary, Love Hearts have been a staple of Valentine's Day since their creation in 1954. Enjoy them both in your belly and on your Valentine's card with this adorable design by Lauren Heimsoth. Known for the looping typography in her designs, this card is perfect for celebrating all the important ladies in your life.
Zoe Spry Design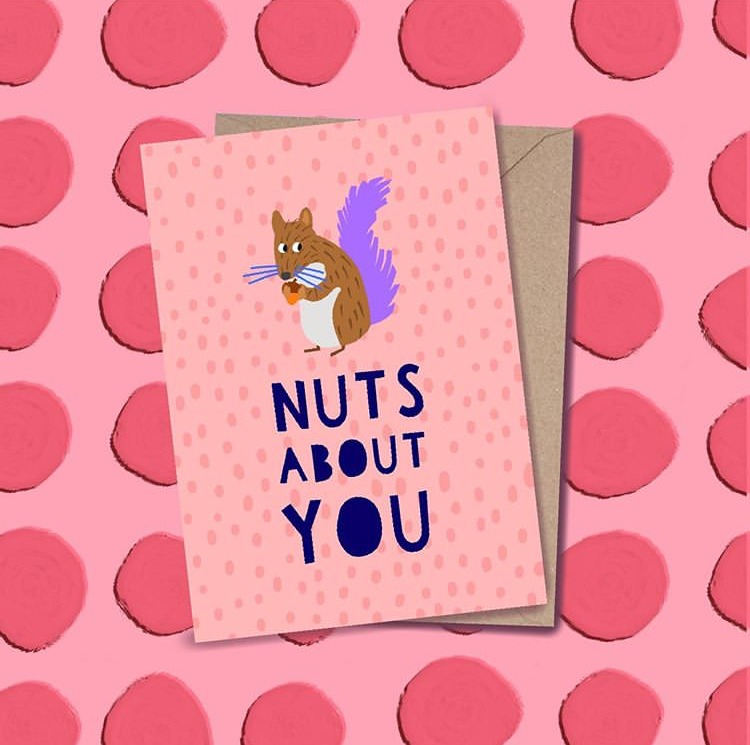 Who loves puns? We love puns. And so does Zoe Spry. This fuzzy design on a pink patterend background is a great choice to get some giggles from your special someone. Plus, we're in love with the sweet purple details.
Ellie Hooi Illustration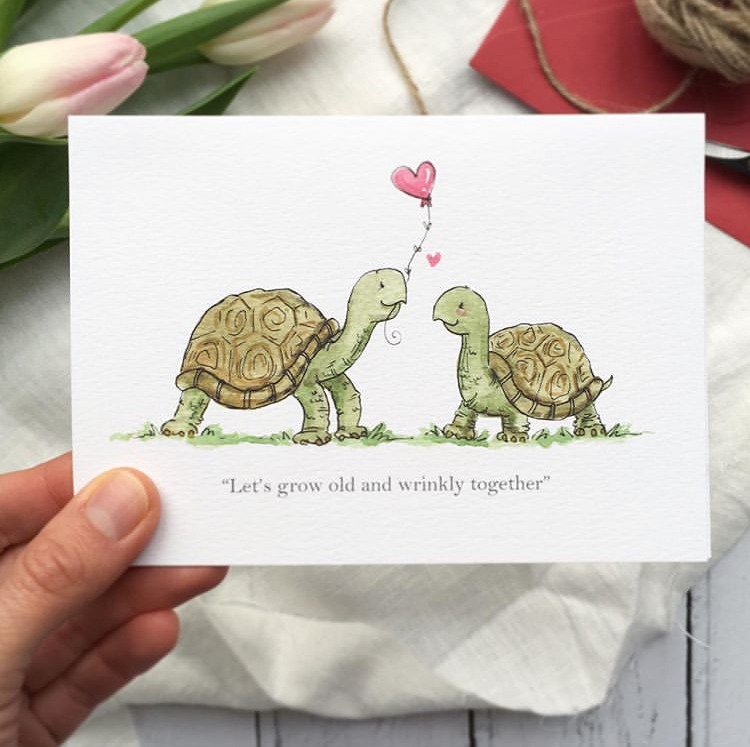 A lovely sentiment and an adorable cartoon. If you've got someone who you want to hang onto until your both as wrinkly as tortoises, this card by Ellie Hooi Illustration is the ideal choice. The textured paper gives an extra dimension to the design and makes it makes for a touchably interesting card.
Happy Go Lucky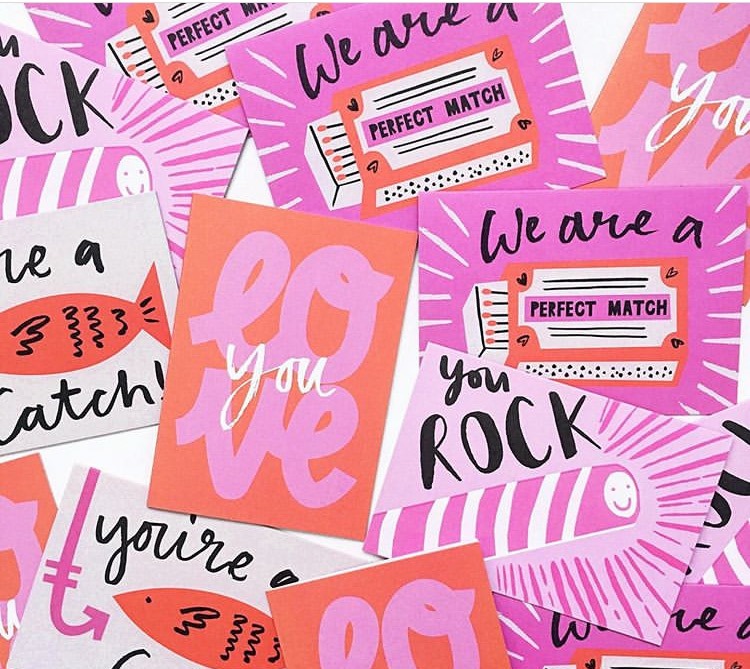 Why settle for one design when you can spread the love with four! This collection of perfectly pink creations by Happy Go Lucky are the perfect sweet treat for the sweetheart in your life. Plus… more puns. You know we love them!
Jolie Carte
What do you love your partner more than? Chocolate? WiFi? A lie-in? Whatever it is, fill in the blank before you post this creative card from the equally creative Jolie Carte.
I Drawed It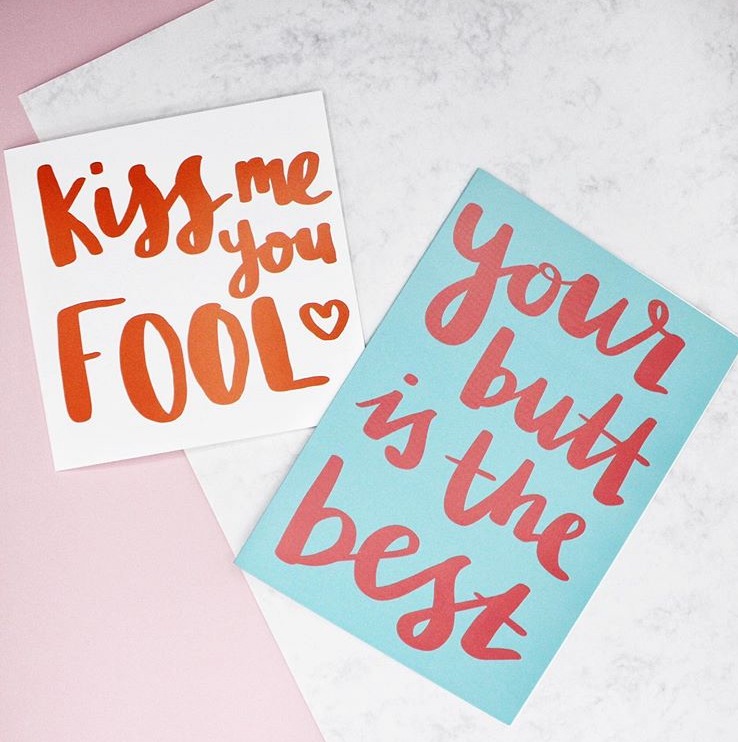 We're rounding things off with something silly yet sentimental with these designs by Siân of I Drawed It. The stark contrast of the bold typography on a block-coloured background makes for a simple yet striking design.
So, who will you be sending a valentine to this year?
Make sure to share your designs with us too and you could make it on to our feed! Make sure to tag us @printed.com and use the hashtag #ProudlyPrinted so we can see you!