Creating a Greeting Card collection? Read this first!
Thinking about creating a Greeting Card Collection? Whether you're a creative Card pro, or you're just starting out – there are a few things you should know before you start designing.
Know your trends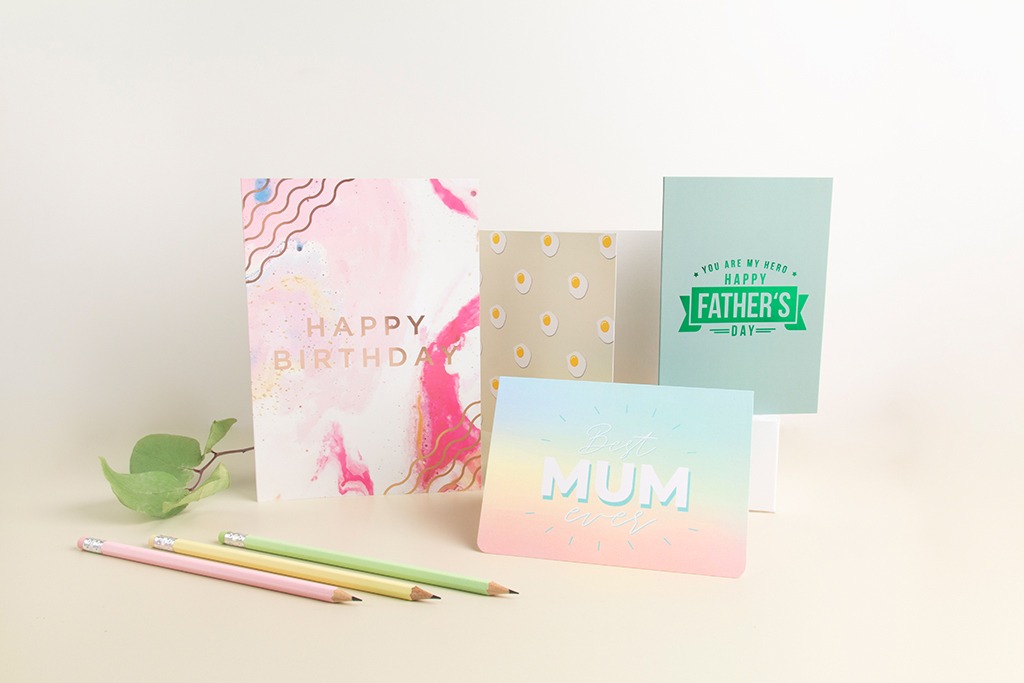 When it comes to trends for Greeting Cards and Stationery, the playing field is always changing. Taking inspiration from every corner, the trends in paper change as quickly as the clothes in our wardrobe. It can be a minefield – and if you're a stationery designer, how do you know where to begin? We've solved that mystery for you. Click below to discover the definitive trends for 2019.
Find your inspiration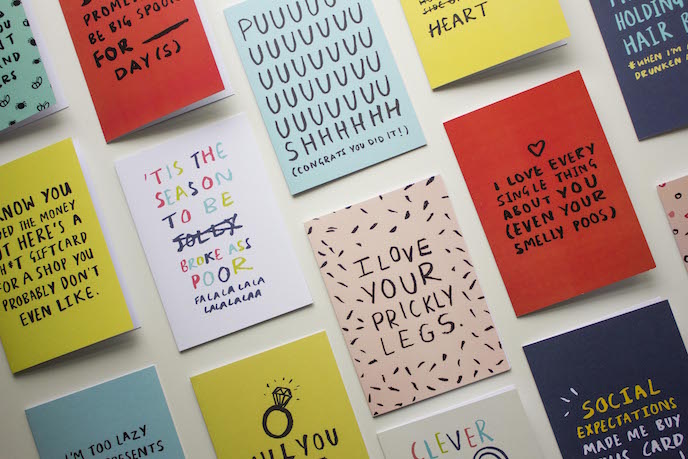 Social media is the perfect tool when it comes to sourcing inspiration. Take a look at what other people are up to, combine what you like with some key trends, add your unique style and voila!
Check out what some of our favourite customers are up to at #ProudlyPrinted for a dose of inspiration.
Have a plan in place
Follow our 10 steps to Greeting Card success to ensure your designs go without a hitch. From creating your mood boards to advertising online, it's all here.
Get some tips and tricks under your belt
If you're new to Greeting Card design, get familiar with some design tips. Read our tutorial on creating watercolour designs in Photoshop, below, to get started.
Turning your designs into printed Cards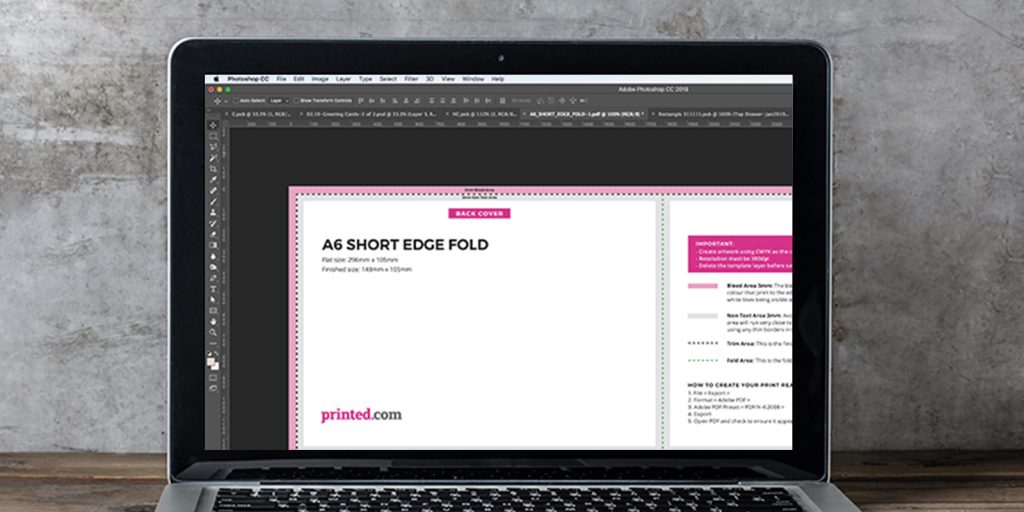 Once you've created your design. The next step is ensuring it's print ready. Read our guide to print mistakes (and how to fix them!), plus some FAQs to ensure your print gets to the presses without a hitch.
Think beyond the Card
So, you've created a design and you're ready to print it up into a fabulous card… but have you considered how your design could live elsehwere? At Printed.com, we offer loads of printed solutions, from Wrapping Paper to Art Prints, so why not take a stop by our Creative Hub and see where your designs could take you?
Get fancy with your finishes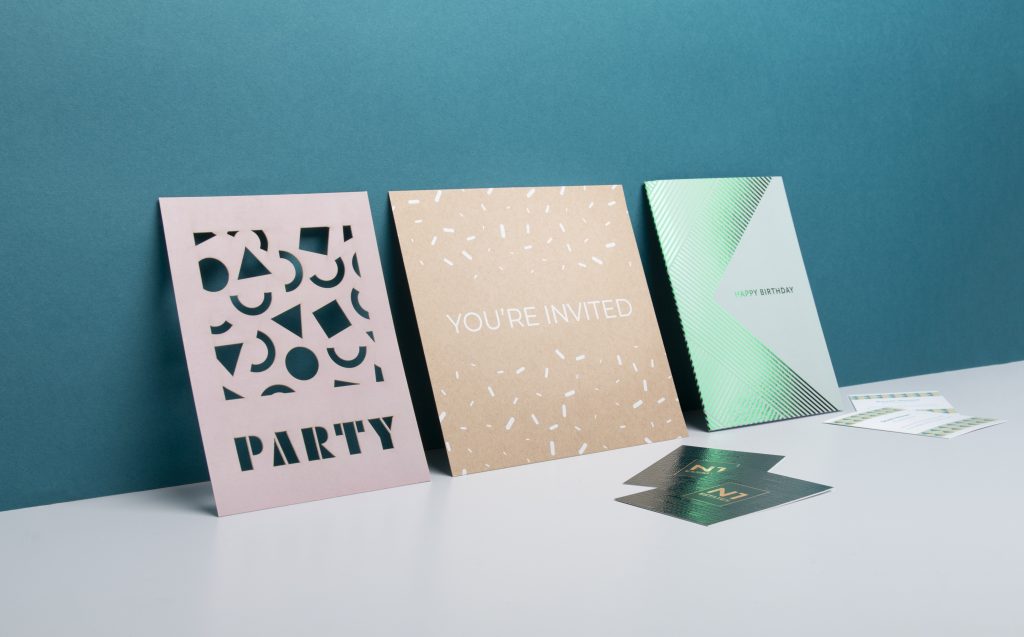 Why not create something extra special? With finishes like Laser Cutting, White Ink, Spot UV, Foiling and Die Cutting available at Printed.com, creating cards with the wow factor is easy. Take a look at whats on offer and get to know our finishes below.
Feeling inspired? Why not check out what's on offer at Printed.com? Don't forget to tag us in your designs using #ProudlyPrinted.