A Christmas gift guide for Art Print lovers
'Tis the season to be… stressed about Christmas shopping. Let's face it, it takes time to find the right presents when you've got a long list of people to buy for. But we're here to help. We've pulled together some of our favourite Art Print gifts, whether you're buying for friends, family or fellow creatives.
Maybe it's because we've all spent so much time stuck indoors over the last couple of years, but we've embraced adding colour, curiosity and joy to our homes – and we've become more obsessed with Art Prints than ever.
Whether they're into minimalist paintings, bold floral designs or wildlife illustrations, give the gift of statement walls with these stylish prints from our creative customers.
Melissa Donne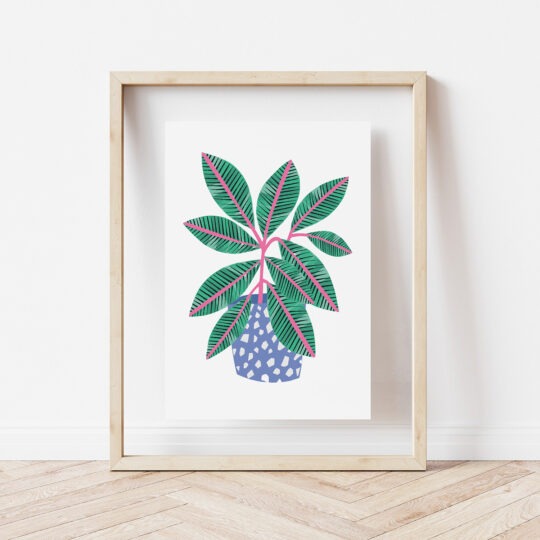 We love this playful Art Print, with mottled leaves and a striking terrazzo pot by Melissa Donne. Inspired by traditional botanical illustrations, Melissa likes to give her work a contemporary feel through abstract shapes and bold colours.
And let's be honest, it can be hard to keep plants alive. So this way they can fill their homes with greenery without the worry of committing plant murder.
Inhabit Print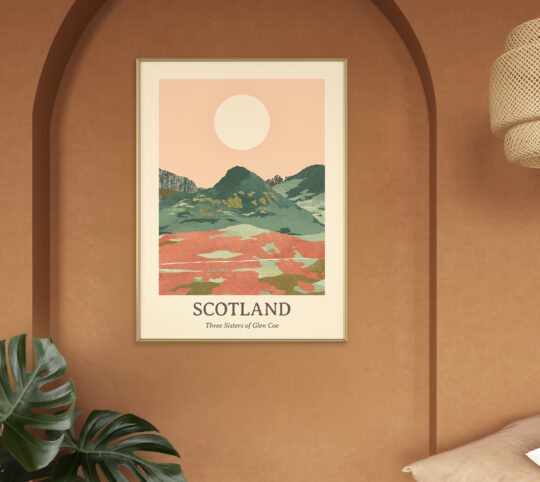 Know someone who's always daydreaming about holidays? Transporting yourself to somewhere more exciting, sunnier or exotic has never been easier thanks to Inhabit Print. Specialising in Art Prints inspired by beautiful landscapes all around the globe, you can get your holiday fix for much cheaper than a plane ticket.
Whether the destination is on their travel bucket-list or it's somewhere they've got fond memories of, this thoughtful gift is the perfect pick-me-up for any interior.
Florence Murphy Design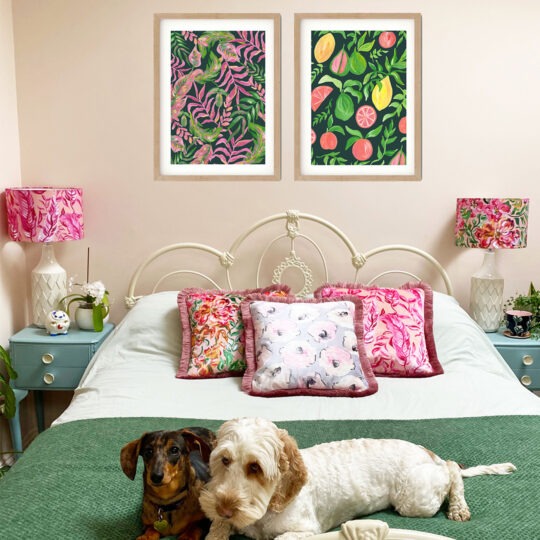 It's impossible to feel sad when looking at this photo from Florence Murphy Design. We don't know what's more impressive, this beautiful wall art or the perfectly posed pups. Someone get those dogs a modelling contract!
These Art Prints are so fun and colourful, perfect for brightening up any room. Printed on our Hahnemühle German Etching paper, it means that every little detail is picked up from the original painting.
Alex Poyner
We can't all own a beach house, but we can bring a little coastal charm to our homes. Alex Poyner has a passion for creating seascapes of all shapes and sizes through screen-print and painting. This particular Art Print captures the serene tranquillity of Emsworth Harbour in Hampshire.
Freya's Prints
Botanical gardens and greenhouses are a huge source of inspiration for Freya's Prints. These festive designs are inspired by the Kew Gardens glasshouse, a spot she would regularly visit growing up.
Sparkling tunnels of light, starry skies and disco balls hanging from the trees…it just can't get any more magical that that.
Yasmin Smith Design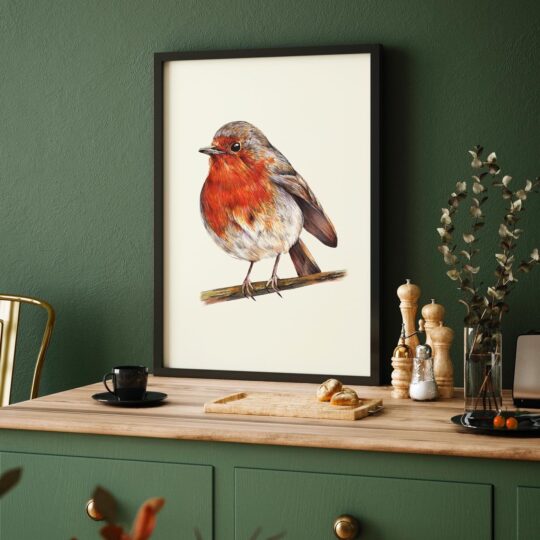 Looking for ways to spread Christmas joy? Leave it up to Yasmin Smith Design to help. With its fiery red chest and sweet song, this tiny garden visitor is a British festive favourite. Bring a little bit of countryside cheer into your home with this beautiful robin Art Print.
As you tick those gifts off your Christmas list this year, remember to shop with small businesses. It will guarantee a gift that's been made with oodles of love and dedication, but also means the lucky recipient will no doubt reap the benefits of a unique, special and one of kind gift.
Feeling inspired? Whether you're reproducing your illustrations, designs or photography, discover our Giclée Fine Art Prints range today.