A charity Christmas Card competition with a difference
This year we partnered with The Sun to help raise money for Young Lives vs Cancer, with a charity Christmas Card competition.
We invited children up to the age of 16 to submit their festive Christmas Card designs, with the competition being split into three categories; under 5s, 6 to 10 and 11 to 16.
There were an overwhelming number of amazing entries, but three winning designs have now been selected and will shortly be on sale via Young Lives vs Cancer online shop and its 13 charity shops.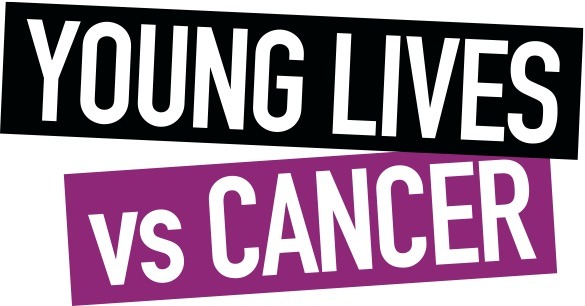 All prints of the winning charity Christmas Card designs have been donated by Printed.com. Our founder Nick Green, who helped to judge the final entries, had this to say; "We're thrilled to be partnering with The Sun on Sunday and Young Lives vs Cancer. Christmas is a time for coming together and we hope we can help support those most in need."
So with our further ado (drumroll please), we're pleased to share with you the three worthy winners…
Monty Stuart, aged 5
The youngest winner in the under 5's category is Monty Stuart, from Lytham, Lancashire. He told his proud mum Helen: 'I want to make poorly children smile'. Well done Monty, what a great design!
Siobhan Khan, aged 10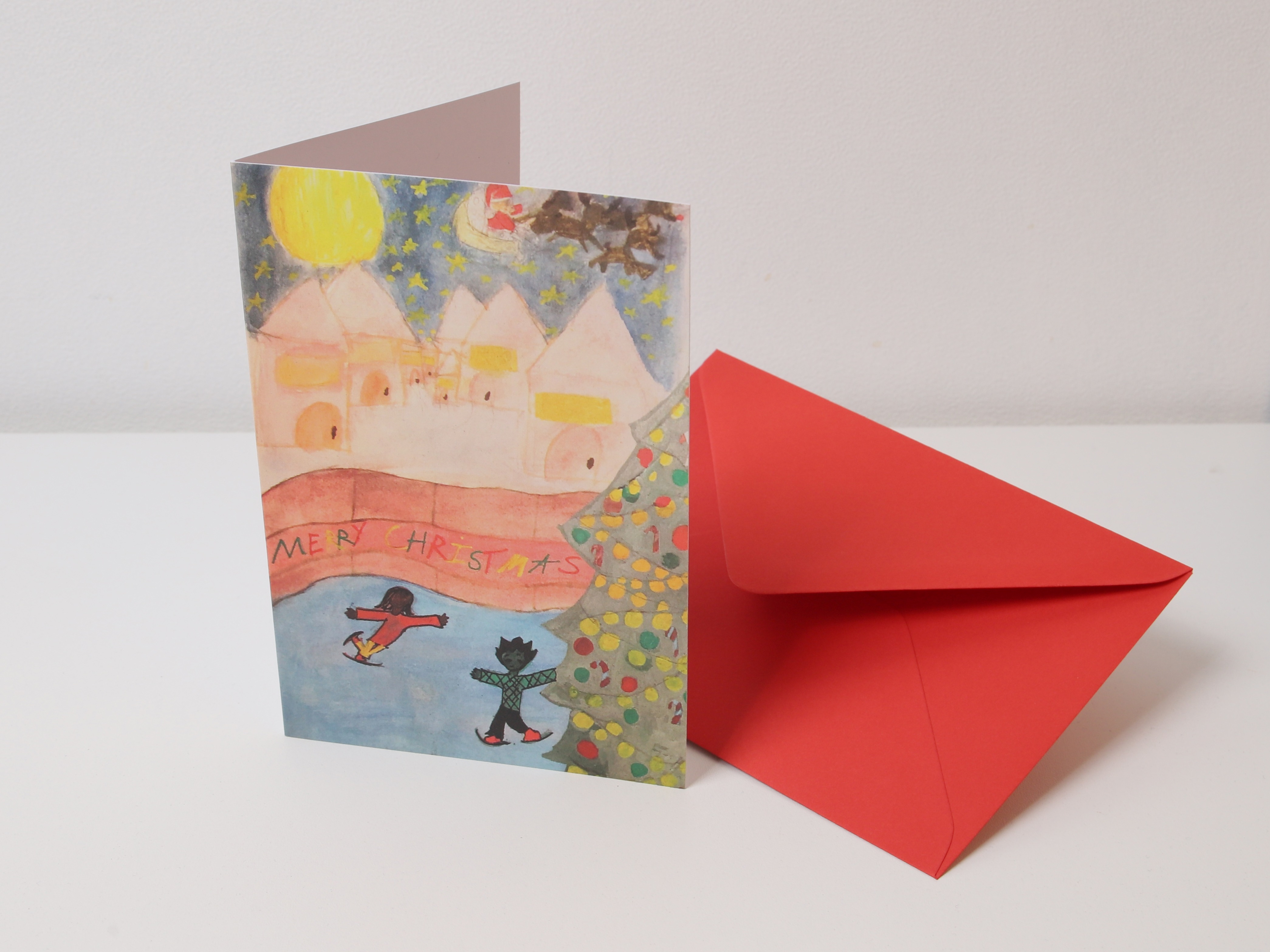 The champion of the age six to ten category was Siobhan Khan from Edgware, North London. Proud mum Miruna, who volunteers for Oxfam, told The Sun: "The card shows me and Siobhan skating on a frozen lake, with the houses in our street lit up. We're so proud of her. She's always thinking of others.". Well done Siobhan on this beautiful creation!
Hannah Keeling, aged 14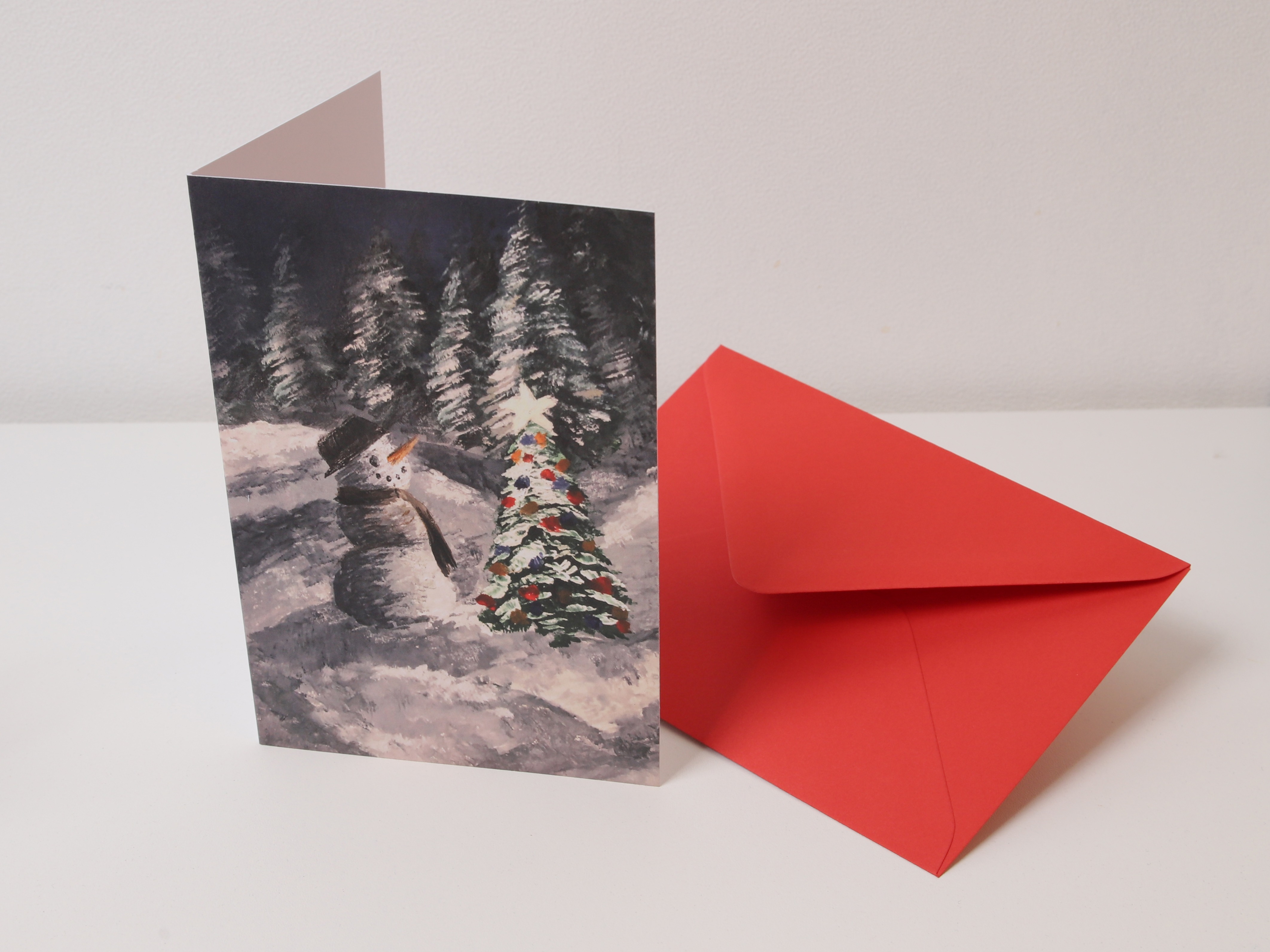 Hannah Keeling from Stoke on Trent, was the winner in the 11 to 16 category. Mum Katie explained: "Hannah's card shows a star of hope and took her three hours to make. When we heard Hannah had won, she couldn't wait to tell her friends. Christmas cards are such a lovely tradition, much more personal than a text message".
We even managed to get a sneaky peek at the designs coming straight off the print press! For just £4.00, each pack contains 12 A6 cards (4 of each design) printed on Recycled paper, with 12 accompanying red Envelopes.
We've so enjoyed being involved in this campaign, but now it's up to you to help us make a difference! So this year, why not opt for a charity Christmas card that will change a child's life? Hit the link below to get yours.