Our Top 5 Wedding Trends for 2020
Don't miss out on the hottest up and coming wedding trends for 2020!
A new year brings all kinds of new possibilities. New business ideas, new family plans, and not to mention- new wedding design ideas. If you're new here, then you might not have noticed how obsessed with wedding print we are. From unique Invitation ideas, to a rainbow of colour combinations for Table Plans, our Wedding Print Boutique has seen all kinds of new print ideas heading into 2020… so we're here to list our favourites.
Whether you're designing for yourself or a client, let's see what the new year has in store for Wedding Stationery.
Watercolours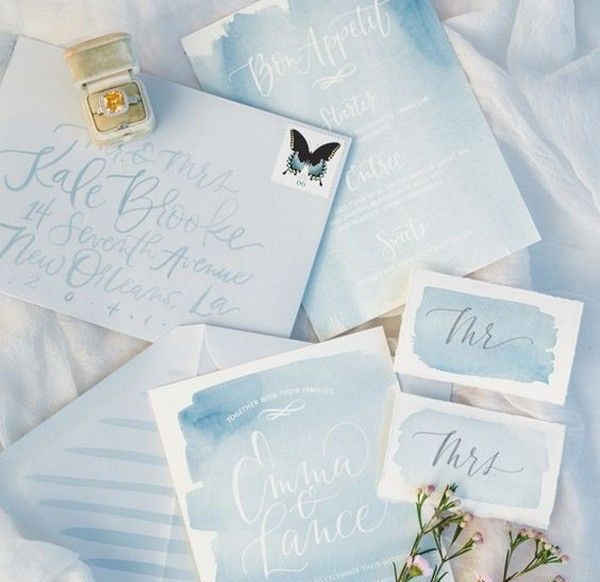 A classic trend for wedding stationery, it certainly doesn't look like it's going anywhere in 2020.
From your Save the Date Cards to your Place Cards, watercolour splashes are a simple, romantic way to create standout wedding print. While looking good on its own, it's becoming increasingly popular to match watercolour designs with strong lines and calligraphy to create a bold contrast.
Matched with a textured paper stock like Tinteresso Gesso or Nettuno, you have wedding print that's both visibly and touchably amazing.
Big and Floral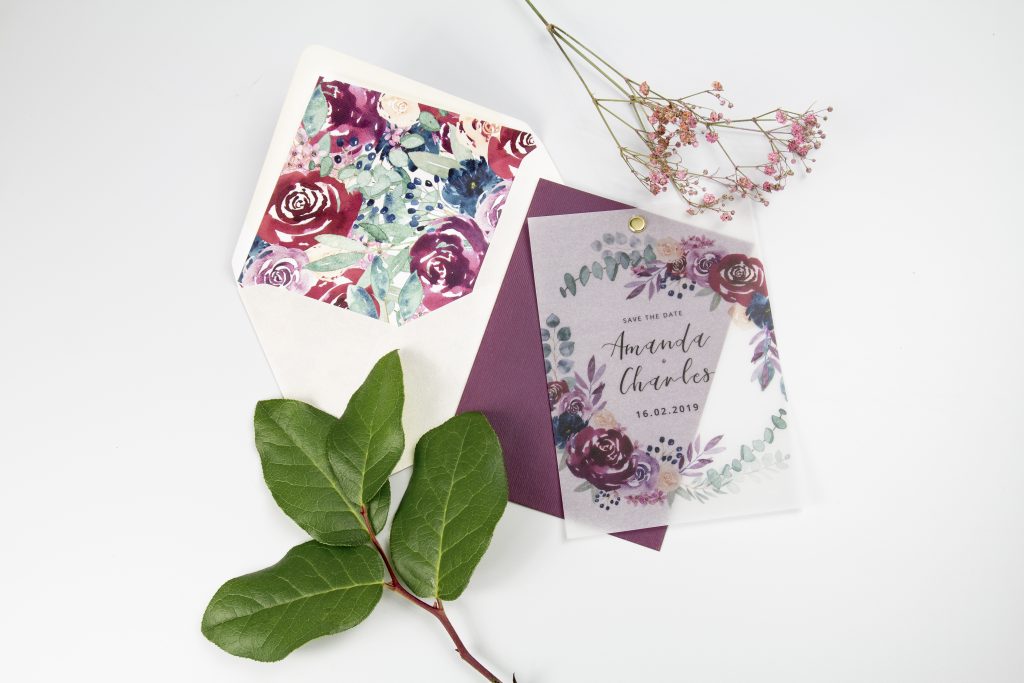 Flowers are a defining part of any big day, and even in print it seems that big, bold floral designs are proving very popular.
You don't need a spring wedding to make flowers a central theme for your wedding stationery. For autumn or winter weddings, you could take advantage of seasonal plants like holly, ivy, ferns or berries if you'd like to tie them into a more seasonal design. Whatever flowers you pick, make sure to tie them into each piece of your wedding suite so the theme shines through clearly.
Soft greens are still a very popular choice for wedding print which compliment florals wonderfully.
Handmade designs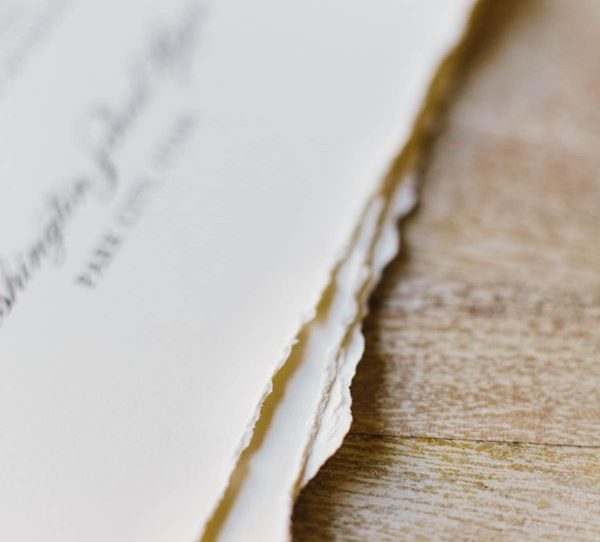 DIY-looking designs are more popular than ever, with rougher edges hand-finished stationery used to give a worn sophistication to a Wedding Suite.
To achieve this look, many designers are carefully tearing the edges of Invitations and Envelopes and matching them with simple, hand-drawn designs. The rougher edge makes each piece of print unique and creates the perfect design for vintage-inspired weddings.
If you'd like to explore this trend, make sure to choose a thicker paper stock to avoid any purposeful tears ripping further in the post or when passed around.
Eco Weddings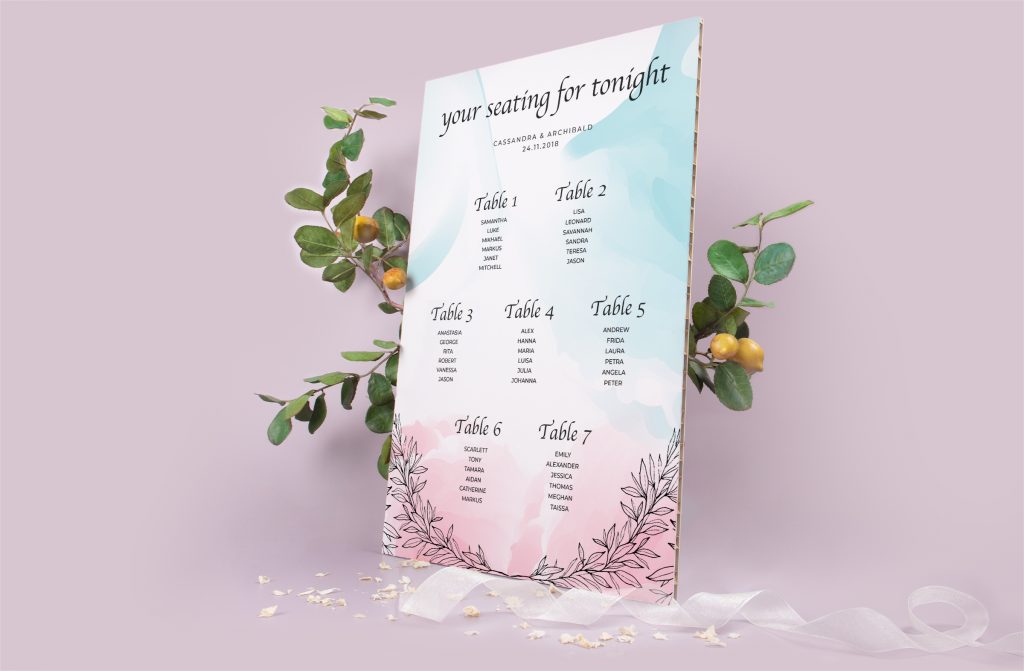 As a nation, we're becoming more eco-conscious than ever with more and more couples looking for ways to make their big day as sustainable as possible. Aside from many venues now offering greener options like locally sourced menus and bio-degradable confetti, but there are many eco-friendly print options to explore as well.
Whatever the occasion, we're always looking to reduce our environmental impact, which is why we offer a selection of eco-friendly and recycled paper options. From papers like Kraft and Acquerello to substrates like Eco Board for your Large Format designs, you won't be stuck for choice when it comes to creating your environmentally-conscious wedding print.
Calligraphy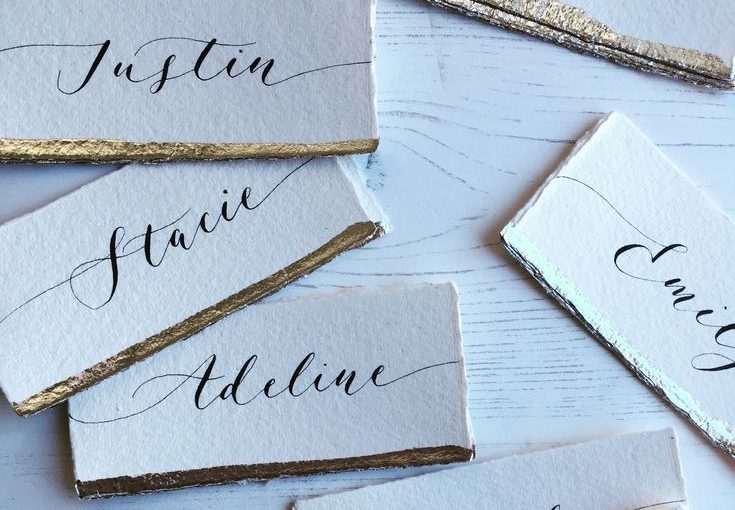 Bringing a soft elegance to any design, the beauty of calligraphy is its versatility. It can be added to a variety of designs and backgrounds, as long as the lettering doesn't get lost. If you have a busy/crowded design, then the calligraphy may not stand out as much as you'd like.
To really make it pop, consider using contrasting colours. White calligraphy on a black background, Foiled calligraphy on a plain background- experiment and see what works best.
Inspired by these wedding trends? Make sure to check out our full collection to make sure your big day goes off without a hitch!