#SmallBusinessStories- finding equality with Together Equal
It's time to learn about equality with Together Equal!
Here at Printed.com, we put small businesses at our core. No matter the size of the job, we proudly support each of our clients and work hard to provide more than just print solutions. Whether you're a blossoming creator, Etsy seller, greeting card designer, hairdresser, bar, café, wedding stationery designer or baker – we're here for you. And that's why we're happy to be supporting Small Business Saturday in 2019.
Today we're talking to Sarah and Adam from Together Equal, a non-profit created to start a conversation around promoting equality. Read on to find out what inspired their mission.
Sarah/Adam- Hello! Firstly, could you tell us a bit about Together Equal and your company mission?
Together Equal has a mission. We are addressing the social stereotypes which lead to unequal behaviour, starting with gender inequality and domestic abuse that are inextricably linked. We originated as a social enterprise who created a product for small charities that work with victims of domestic abuse. The charities keep ALL of the profits. They return the cost of production to us which then allows us to produce more stock.
We set out to create something that was more than just a branded wristband. We wanted to give charities something they could sell which helped create conversation and make people really think and pay attention to the social impact they can have. That's how our Conversation Cards came about. In partnership with the charities, we developed a set of cards that touched on the relevant themes surrounding domestic violence. By getting kids talking and thinking about this at an early age we can help them challenge stereotypes. This means we're helping survivors at one end, and trying to change behaviour at the other. Our charity in Maidenhead – The Dash Charity – has been really proactive and managed to get our cards stocked in shops in Windsor and Maidenhead.
Mums in Need in Sheffield sell them at their fundraising events as well as in their charity shop. From this, Dash has raised over £1000 since January and Mums in Need are closing in on this figure as well. We weren't intending to develop our own pipeline of stockists but have ended up doing so with The National Theatre Bookshop being our flagship outlet, with Hello Love and Roundtable Books also taking a number of units. With the cards up and running, we decided we wanted to make an even greater impact.
To do this we created a schools program that takes 10 of the topics featured in the cards to explore with KS2 (Y5/6) children in their PSHE classes; of which the first lesson started on October 4th. For this, we've developed a Together Equal workbook, which we've also adapted into a journal that is available to buy on Amazon.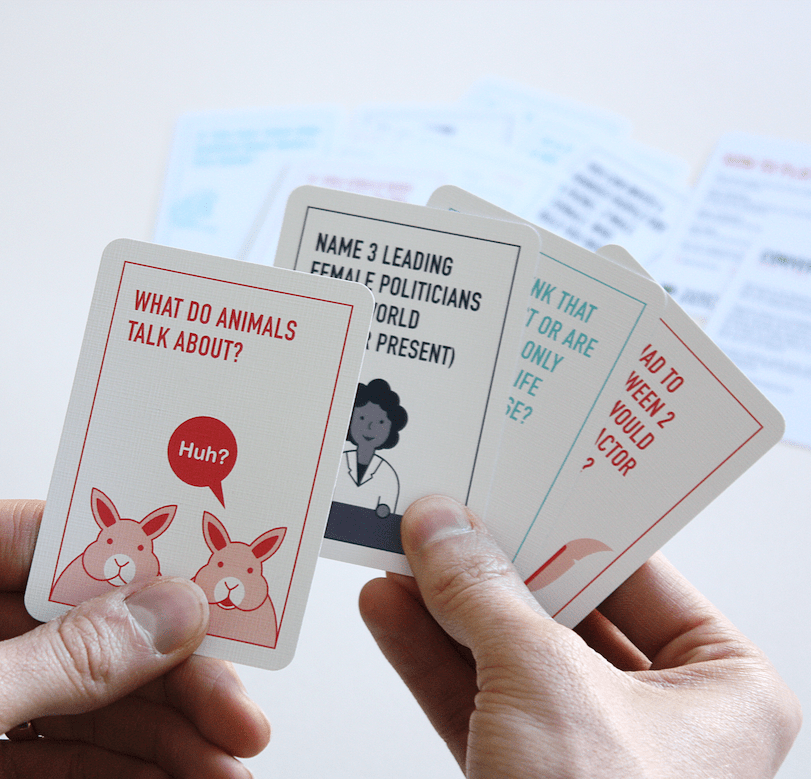 You were recently shortlisted in the Small Biz 100, congrats! How does it feel?
It's amazing. As a small business that is also a social enterprise, we have absolutely no budget for marketing. Every little thing that gives us some awareness and lets people know what we're trying to achieve – and how they can help – is awesome.
Could you tell us a bit more about the products and programs you offer?
Our mission is to promote equality at a grassroots level, starting with school children and young adults.
We believe that conversation should be aimed at building a foundation for the future. That's where our conversation cards come in. We've created a tool that enables parents to start meaningful conversations with their kids, whilst also raising valuable funds for charities.
The questions on our conversation cards are focused on resetting social values. This is our opportunity to rewrite the narrative, build a new base with no unconscious bias and create a world where kids are kids and their potential has no invisible boundaries.
Our school program is currently open to Y6/7/8 students. It's a 10-week program focusing on building self-esteem and self-confidence. It will also teach them about conflict resolution, healthy relationships, communication skills and help them feel connected to their families and community.
Staying true to our ethos in developing products which generate income for our programs whilst having a social impact, we have adapted the school workbook into our "My Journal" available for sale on Amazon. All profits will go back into the School Together Equal Program to help us reach as many children as possible; building a generation of self-confident, resilient children every step of the way. It features a Mindfulness diary alongside interactive sections such as "My Best Friends", "Conversation Starters" and a 10-week diary (one school term). It also includes short articles and information on bullying, anxiety and healthy eating.
Lastly, we have a mentoring program for KS3/4 students and pairs undergraduates from Kingston University with local schools in the area.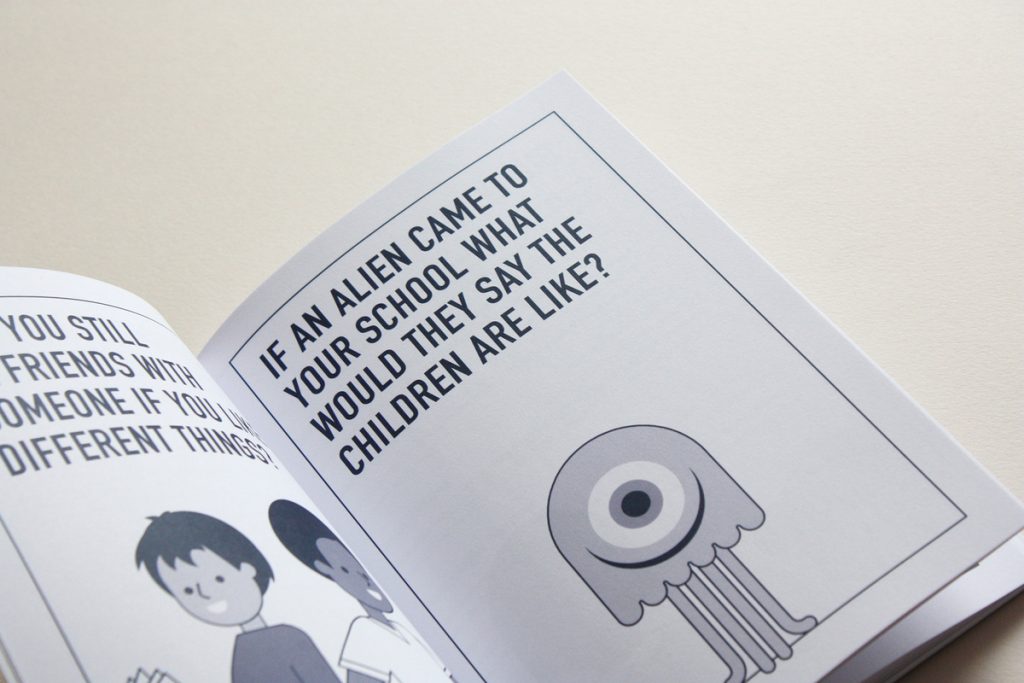 What does a typical day in the office/running a program for young people look like for you?
The only routine we have is first thing in the morning. We always get in and have a coffee. As we don't work in the same office, Adam and I ping each other every day to catch up on our daily priorities. Then we check our social media feeds and post updates, retweet comments. Most days we speak to our creative agency, Relish Creative, who we're always asking for new or revised creative for one thing or another.
After that, it depends on what we're focusing on. This week we're launching our program into a new school so we have spent a lot of time preparing resources. Next week we have a recruitment drive at Kingston University so we're also pulling together materials for that. As the focus this week has been so much on our programs. We know next week we're going to need to give some attention to our products and stockists. There's never a dull moment!
What do you think is the biggest challenge facing small businesses today?
Being able to tell customers about who they are and what they offer. There is so much competition out there and so much noise. Some businesses are really good at PR and marketing, but it can be difficult to translate your vision and offering into a simple statement which really resonates with your customers. I guess that's called your 'elevator pitch'. It's taken us a few rounds to get it right and we're still working at it. We have so much we want to say, the key is to be able to sum it all up.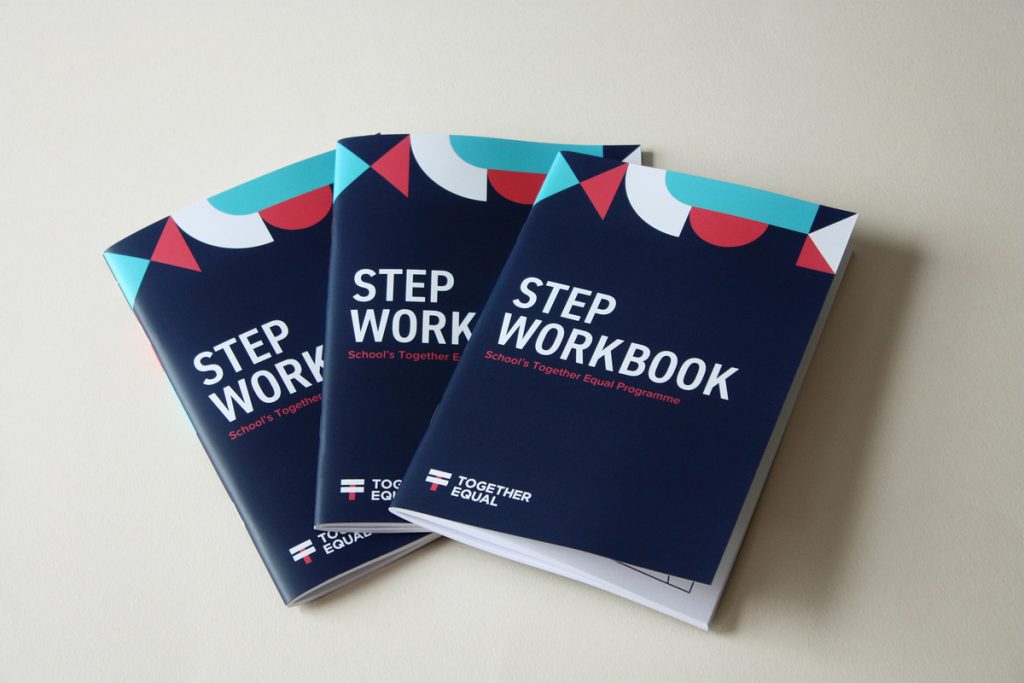 What is the best bit about owning your own business?
Having no limitations in achieving our goal. We have no internal politics or separate agendas holding us back. We're a small team and we all share the same vision.
What's been your greatest success so far?
Without a question, it's our Conversation Cards being stocked by the National Theatre Bookshop. We were shopping in there one day and were really blown away by the focus they have on women and underrepresented writers. We dropped them an email and they just 'got it' straight away. It's so lovely to have a stockist that shares our values and who are such a pleasure to work with. They also sell our highest volume of cards which is amazing.
What does the future look like for Together Equal?
Our goal is to create more cards covering all inequalities in society, working with experts in each area.
What specific plans do you have in the run-up to Small Business Saturday?
We're working hard on blogger outreach to try and generate more 'noise' around Small Business Saturday. We're also offering our stockists some school workbooks as prizes for customers coming in on the day. This helps them get more shoppers through their doors.
Make sure to check out Together Equal's website to find out all about their products and programs. Their journals can be bought directly from Amazon. You can also catch up with all the latest news on their Twitter and Instagram.