#ProudlyPrinted – The Motivation Edition
Welcome to the #ProudlyPrinted Motivation Edition! Last week was Mental Health Awareness Week, and we saw an abundance of positive and motivational print pieces pop up on the 'gram – so we thought we'd take a more in depth look at these uplifting creations today on the Blog! Remember, if you'd like to see your designs featured here, tag us using #ProudlyPrinted over on Instagram.
Doodle Moo is a design-led brand producing playful art prints, accessories and stationery. Emily's prints are bold, bright and fun, and her specially designed International Women's Day prints are no different. We asked her to tell us a bit about 'em for the #ProudlyPrinted Motivation Edition…
"Since last year for Women International day I've designed a poster with a quote I love and that resonates with me. I have had a lot of support from other women running their businesses and I have a 90% women audience. As a woman I feel it is so important to lift each other and create great environments together and this quote just sums up so well how amazing we all are! So I translated this quote into a design in my own DoodleMoo style, colourful with bold graphics and the use of typography. For this year's poster, Super Women, the pink area resembles the hair of a lady as she looks to one side. I posted the image on Women's International day and it got so much love, shares and re-posts. It has seemed to resonate with so many people which makes me really happy."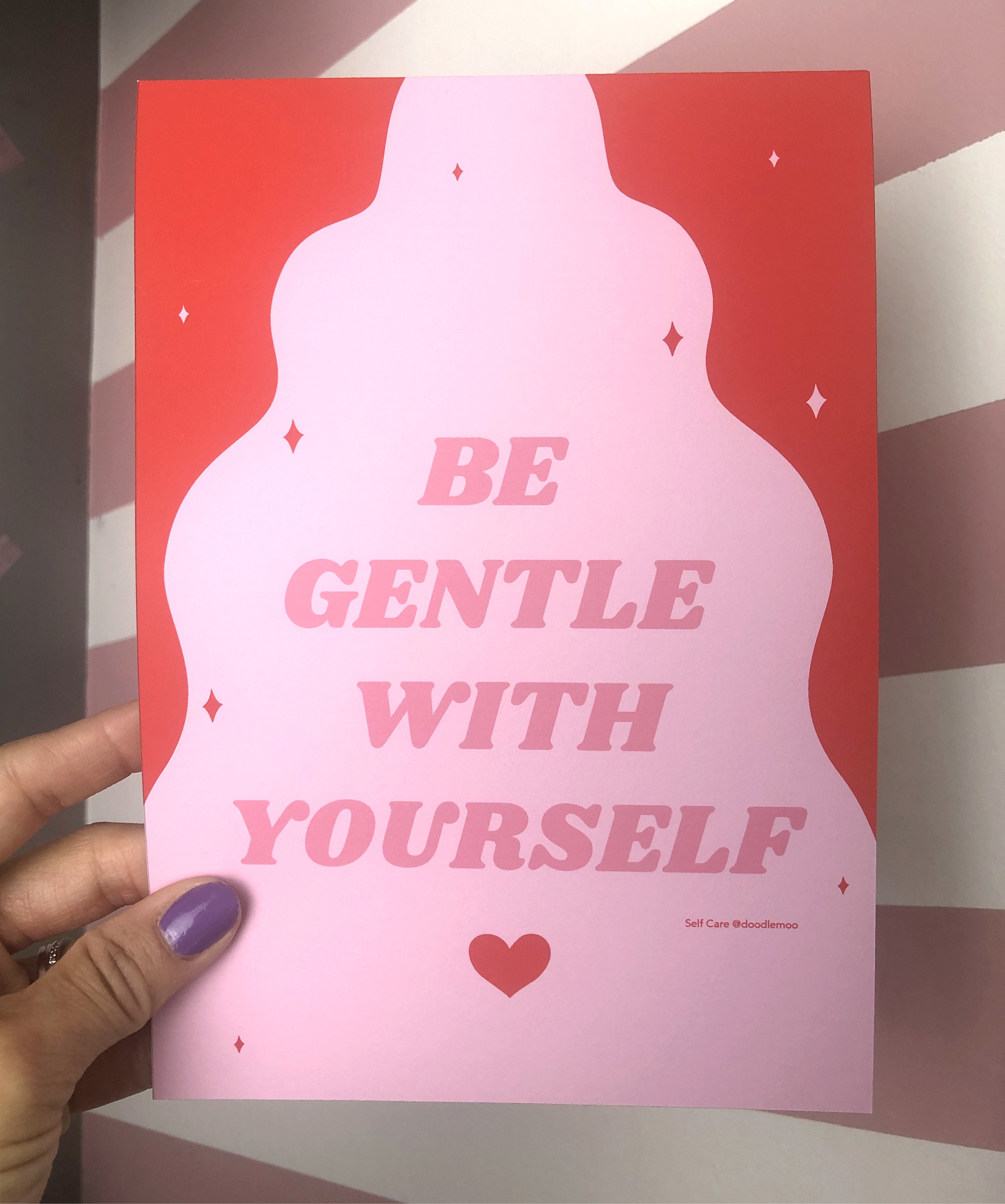 "'Be gentle with yourself' is based on the Super Women design but you can kind of see more hair (back of the head) in an abstract way. I designed this one with pink type, a little softer thinking about the gentle message and with a heart for Self love.
The theme for this year's Mental Health Awareness Week is body image. This really resonates with me as I think we can be so critical with ourselves and how we look, especially with so many glossy mags showing 'perfection' as the norm. I grew up in Venezuela where it is sunny all year and the pressure to look good was intense. There's lots of people using cosmetic surgery, but I've always felt that real beauty comes from within. I wanted to make a print that gives people a little reminder to love yourself just the way you are. The words you tell yourself are so important."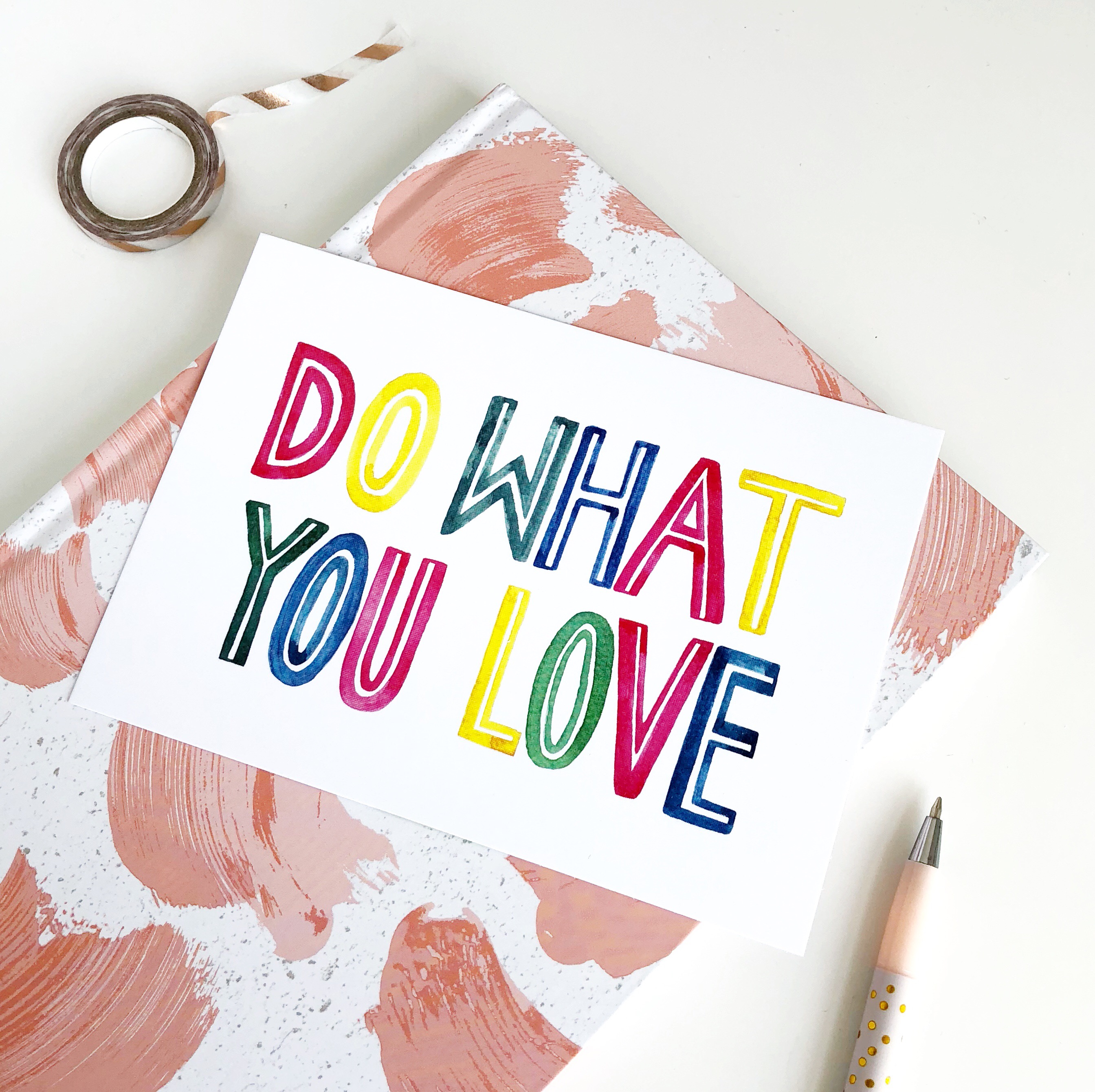 How stunning is this strikingly simply, colourful design by Sarah Frances? We love the fusion of bright colours and powerful message. It'd look gorgeous on a mantelpiece, pinned to the fridge, or dare we say it… in the office?
Honey and Velvet Studio – by Jessica Tarling is the brains behind this 'cheer up buttercup' print. Its muted colour palette means it'd fit in any home, and it's only when you look twice that you spot the positive and motivational message behind it. Nice one Jessica!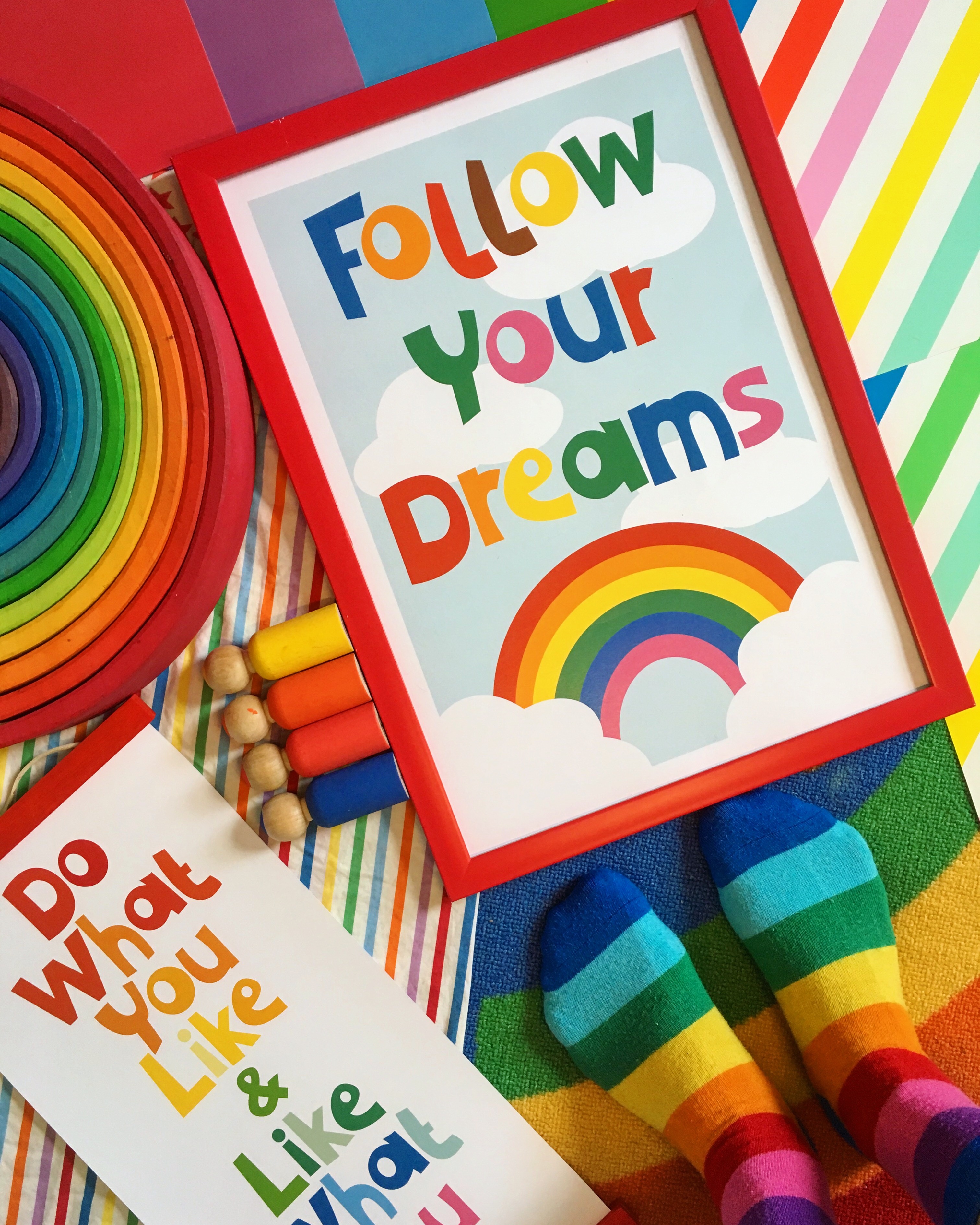 This bright, bold and beautiful pair of prints are courtesy of Poppekins. As a children's book illustrator you can definitely see and feel the nursery influence in these prints, but we reckon they'd look great in any room, children's bedroom or otherwise!
Twin Pines hits that motivational nail on the head with these quirky and fun designs. Need a kick up the bum? Looking for the perfect way to offer a bit of helpful advice, without going overboard? One of these cards or postcards should do the trick!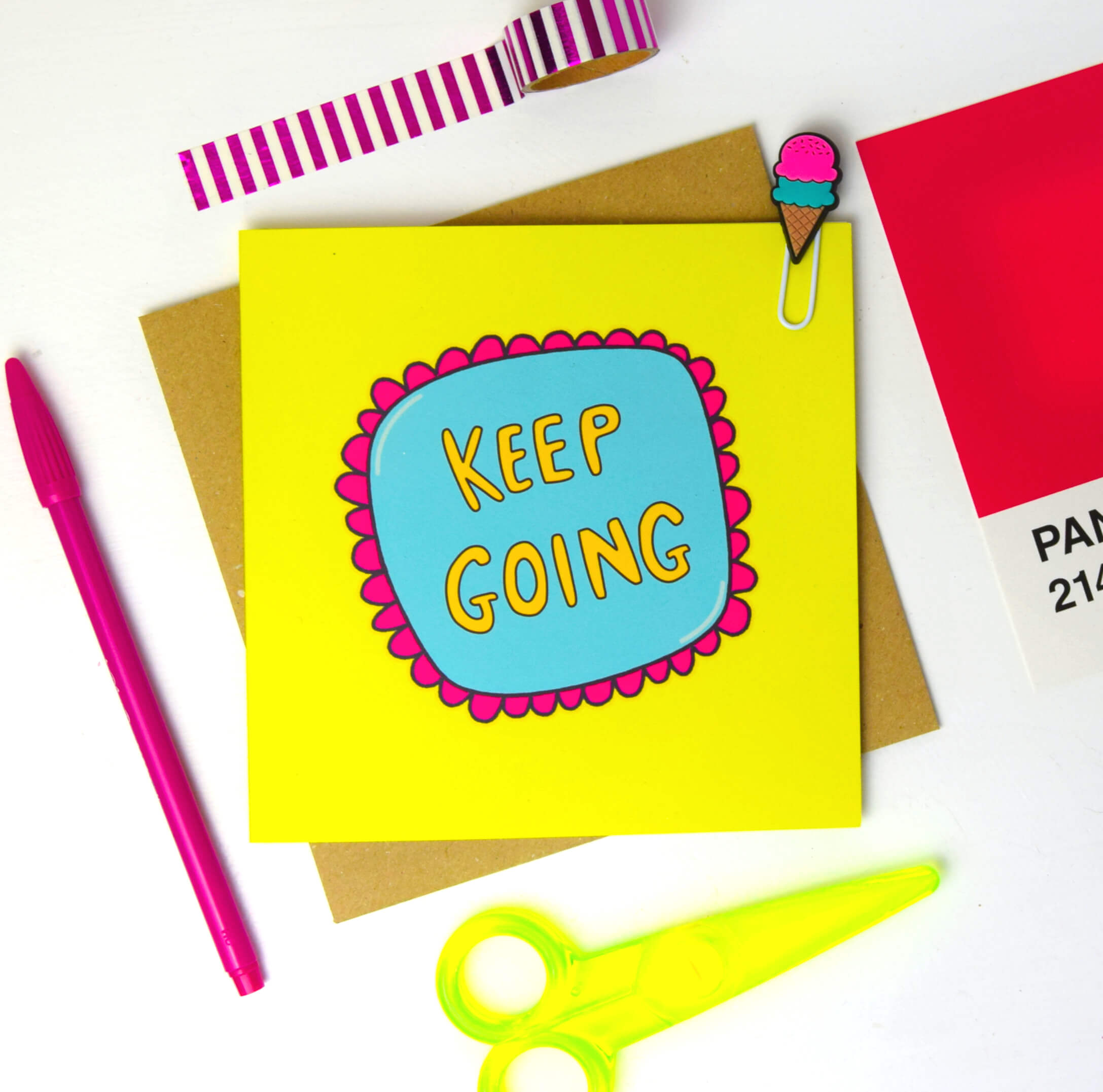 Self-confessed creator and colour enthusiast Hayley Victory reminds us to keep going, with this bold and fun card. The bright hues add an injection on positivity, perfect for the #ProudlyPrinted Motivation Edition, while the Kraft envelope brings the bold hues in check.
We hope you enjoyed our #ProudlyPrinted – The Motivation Edition
Remember, if you fancy a slice of the action, just tag us in your printed creations over on Facebook, Instagram and Twitter and use the hashtag: 
While you're here, why not check out some other #ProudlyPrinted creations with our Monochrome and Adorable edition?