Getting your Seasonal Sale Right- Promoting your Autumn Collection
Today we're talking seasonal sales and the right way to promote your autumn collection!
The days might slowly be growing colder, but that doesn't mean your sales have to! Autumn makes the perfect time to start fresh, curate themed collections and push some annual deals.
Check out our top tips for adding a little extra to your seasonal sales right here!
Be loud and clear with your seasonal sale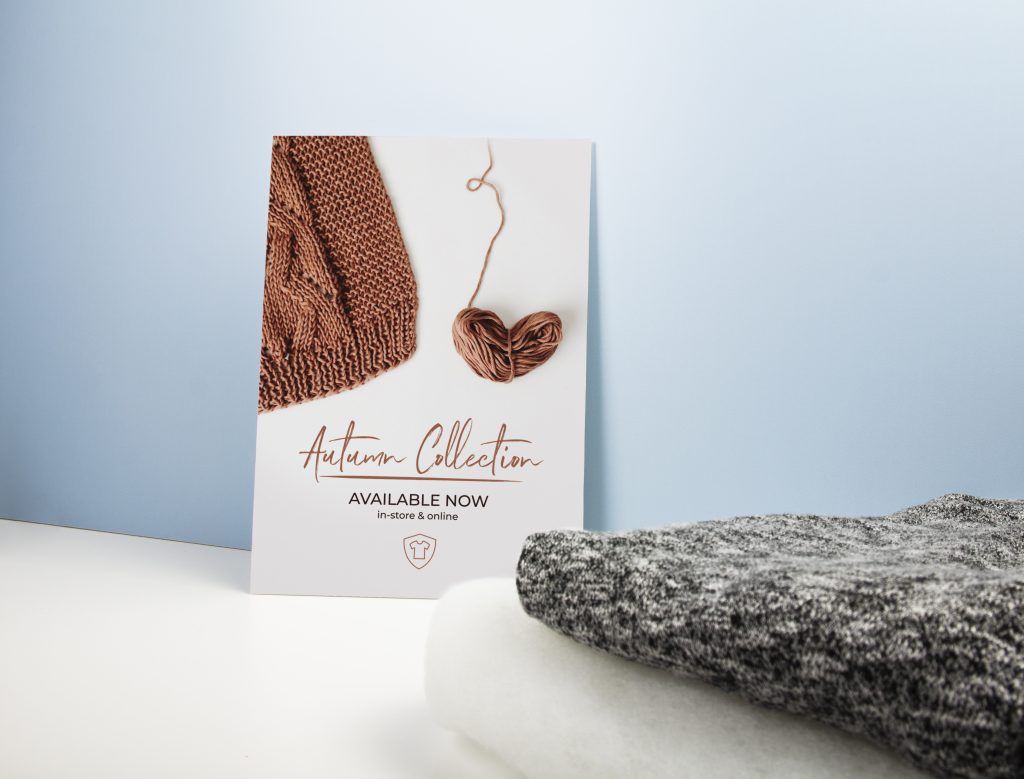 For any kind of seasonal sale, you want to get people talking. The best way to do that? Theme them! This works especially well if you're promoting a particular season or collection.
Think about what kind of sale you're having: An Autumn push? A Halloween spectacular? An early Christmas boost? Giving your sale an identity is a great way to build anticipation for future sales and for your customers to look forward to them.
Don't forget to shout about it on social media! From pinning a post about an Autumn or Winter collection on your profile or having a countdown to a sale launch, there are plenty of ways to build excitement and get people itching to see those deals.
Be creative with colour
Whatever time of year it is, you need to make sure your colours in your seasonal sale pop for all the right reasons.
If your seasonal sale is themed around certain seasons, you'll need shades that fit. For an autumnal collection will you be using deep reds or oranges? Do you want to capture the ice of winter will rich blues or go for something a little warmer to represent how hot your offers are?
Whatever you choose, try to stick to one main colour throughout your marketing: whether it's Flyers, Banners, Postcards or even Stickers– you want to tie all aspects of your sale together.
As with all designs, be creative but don't go overboard. When picking your colour scheme, make sure that all logos, images and text will still be clearly visible to customers and those passing your shopfront. No point putting in all the effort if your message isn't clear!
Be informative
Whether you're selling on or offline, all your communication for your seasonal sale should be consistent.
If you're selling in-store, consider signage. Make sure everyone can see exactly where to find what they're looking for with Indoor Posters or Roller Banners. A-size stickers are perfect for highlighting price reductions, product types and discounts.
If you want to highlight your new collection or sale the easy way, then just pop a Sticker on your labels to grab your customers' attention while they're browsing.
Be Bold
If you really want to push your seasonal collection, then you need to go big and bold with your marketing.
Why not catch attention with Self-Adhesive Vinyl to brand your walls or windows? Available in a variety of styles including removable to reusable, you can rest assured you'll have a bold advert without the worry of it ruining the surface it's stuck to.
Maybe it's time to think outside your store as well. Create your own Free-Standing Flags and take your promo to the next level. Our Flags are designed for both in and outdoor use, so if you really want to shout about your seasonal sale, they make the perfect choice for when you need to catch attention- and catch it fast!
Ready to get your sale started?
Here at Printed.com, we're committed to reducing our impact on the environment. From innovative packaging and sourcing carbon-neutral and eco-friendly papers to minimising and recycling our waste, we're dedicated to doing good for our planet.
Find out about our greener pledge