How to build an e-commerce website from scratch – our top tips
Looking to build an e-commerce website for your business?
Selling online has become more important than ever over the past year. This is especially true for startups, with over 113,000 new UK businesses being born in 2020 alone! Not only does promoting your products or services online help make buying from your brand easier, but it also means you can attract business at any time, from any place.
At Printed.com, we know just how important e-commerce is for many of our customers. So whether you're selling baked goods or dog accessories, we've pulled together our top tips and research so you can jump-start your online journey.
Securing a domain
The first step to building an e-commerce website is securing your domain name. Not only is this the online calling card for your brand, but also the all-important first impression of your business.
So how do you choose one? Well your brand name is a good place to start. According to Google, "including your unique brand name in your domain can help you stand out, gain recognition and increase visits to your website." It should also be as simple as possible and match the name of your actual website. "You don't want to confuse people who type in your domain name and get to a website with a different name."
Websites such as Go Daddy and 123-reg will let you check available domain names and associated prices. And if you can't quite get the one you want, try out some variants like swapping .com for .info or .shop.
Top tip: Make sure to check that your brand name hasn't already been taken as it'll save headaches later on. Websites like Namechk let you search for free.
Choosing an e-commerce platform
Once you've sorted your domain name, it's time to choose your e-commerce website platform. Luckily, thanks to a boom in online sales over the past couple of decades, there are a range of services out there that will help you build a website that will host and handle your transactions.
Platforms such as Shopify, Wix and Squarespace are popular choices for beginners or businesses looking to create their first website. Each offer a range of online templates for you to work with, easy management systems to list and edit products as well as tech support. Platforms such as these save you a lot of legwork as you don't need a separate developer to set up your store. Platforms such as Shopify however do have a range of specialists to help create a website for you if required.
If you're looking to add e-commerce capabilities to an existing website platform such as WordPress, then you can add plugins like Woocommerce. This particular plugin comes with it's own Mobile App, so you can manage transactions on the go. While offering free and premium themes for you to add to your website, you may need to enlist the help of a developer if you're not super confident with coding.
Creating website content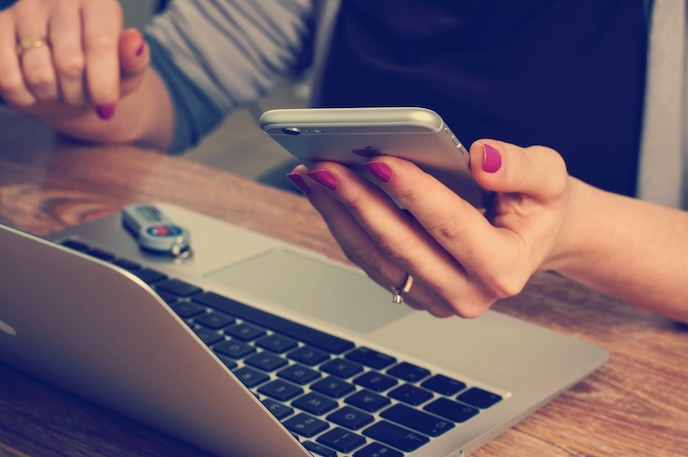 With so many different types of business out there, there are almost countless ways to build an e-commerce website. So how do you know where to start with yours? This is where research is key. Start by looking at what your competitors are doing, check how highly they rank in Google and what sort of website set up they have. This should give you some inspiration to start, but it really is up to you how you want your website to look and feel.
If you still find yourself stuck for ideas, Shopify, Wix, Squarespace and WordPress all offer detailed guides for crafting content. We've pulled together the most popular tips to get you started:
Make it clear what type of business you are: Your homepage should instantly tell people what you sell. With many online shoppers taking less than a second to judge a website when they click on it, 'don't judge a book by it's cover' definitely does not apply here.
Compress and scale your graphics: Huge files could slow load speeds and make you rank lower on Google. As the internet has gotten quicker, people's patience has only gotten thinner, so make sure to keep an eye on how quickly your site loads.
Pick a theme and stick to it: Having inconsistent fonts and colours from page to page can look amateurish and give the wrong impression to potential buyers. Choose your preferred graphic styles and keep them consistent across your site.
Contact information should be obvious: Have a dedicated 'contact us' page or make sure your phone number and email aren't hidden away. After all you want people to be able to get in touch with you directly if they have any questions.
Make your products clear and visually appealing: Your product listing pages are one of your biggest selling points. Make sure that all your items and services are displayed well and have clear descriptions and imagery.
Show obvious CTAs (Calls to actions): Having clear 'shop now' buttons is a must for any e-commerce business and can drive more sales in the long run. Make sure this is prominent across your website.
Keep all your pages relevant: Your business is ever-changing so the information on your website should be as well. Old or incorrect information could confuse potential buyers or give the impression that you don't take care of your website.
Make yourself discoverable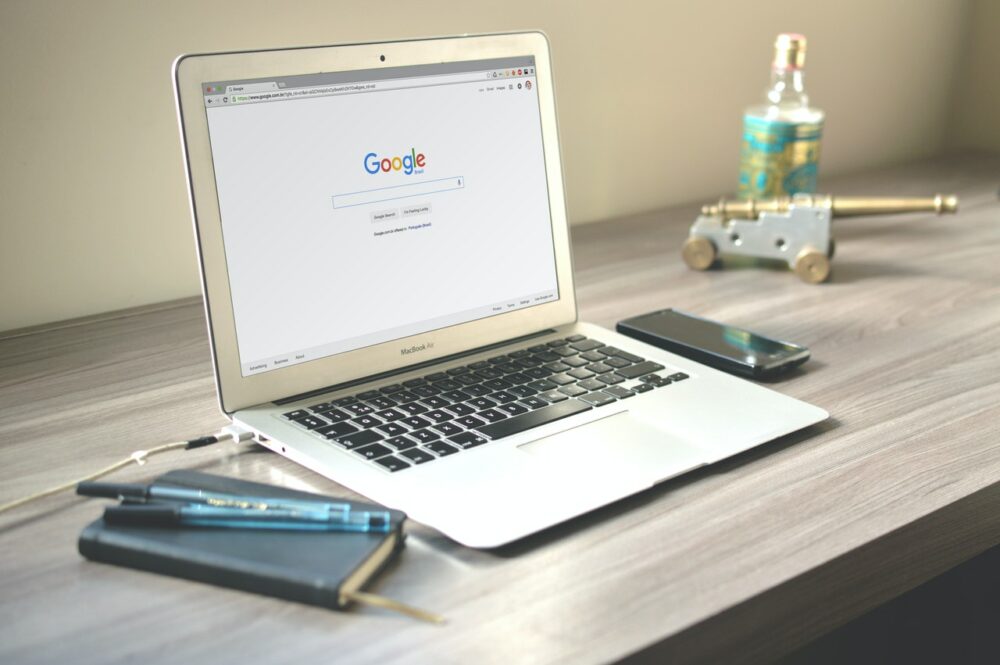 There's no point trying to build an e-commerce website if no one can find you. This is where SEO comes in.
This topic could easily fill another blog entirely, so we'll give you a quick rundown. SEO or 'search engine optimisation' is something you work at to make sure your website ranks well on Google. Whenever anyone searches anything, Google scours the web and ranks websites by how relevant they are to that particular search. The best quality websites with the highest relevancy are ranked first with Google's bots using a number of different factors to decide. This includes everything from a website's age, to how responsive the pages are. After all, their job is to show people the best results, so -well written, responsive websites will naturally rank better.
If you've ever looked into SEO, you've probably seen the phrase 'choosing the right keywords' mentioned more than a few times- and for good reason! These are the words and phrases you can include in your website that Google's bots will be looking for after a specific search. Luckily, you don't need to be an expert to find out which ones you should be using as Google have a number of free tools including Google Trends and Google Keyword Planner which are pretty beginner-friendly. They even offer a range of tutorials to help you get started.
According to Google, the most important thing to remember about keywords are:
Target the right keywords for you: Shorter keywords and phrases can be much harder to rank for due to how broad they are. While longer keywords usually have have lower search volumes, they tend to attract more relevant traffic and are much easier to take advantage of.
Avoid keyword 'stuffing': When you've conducted your keyword research, don't just randomly fill pages with all of them. Google will pick this up as spam and you will rank lower because of it.
Page titles should be short but informative: Long page titles tend to rank lower, even when they're full of the search terms you want to rank for, so keep it short and snappy.
Keywords aren't everything though. A few other factors to bear in mind according to Google's SEO experts include:
Use internal links: Make sure to link to pages within your own website. This could be to other relevant pages, or to popular areas such as a company news or a Contact Us section.
Make sure your site is mobile friendly: Everyone is shopping on their phones these days, so having a mobile-responsive site will indicate to Google that your website is easy to use. Luckily, all the e-commerce platforms we mentioned above will let you build website that works well on mobile and tablets too.
Write easy-to-read text: Long sloppy sentences and misspellings are a one way ticket to page 50. (Spoiler alert, this is rarely a page people will ever get to when carrying out their Google search!).
Most e-commerce platforms will offer some form of SEO support but it's good to keep an eye on where your website is ranking compared to your competitors and to be thinking about how you could improve.
Make use of online market places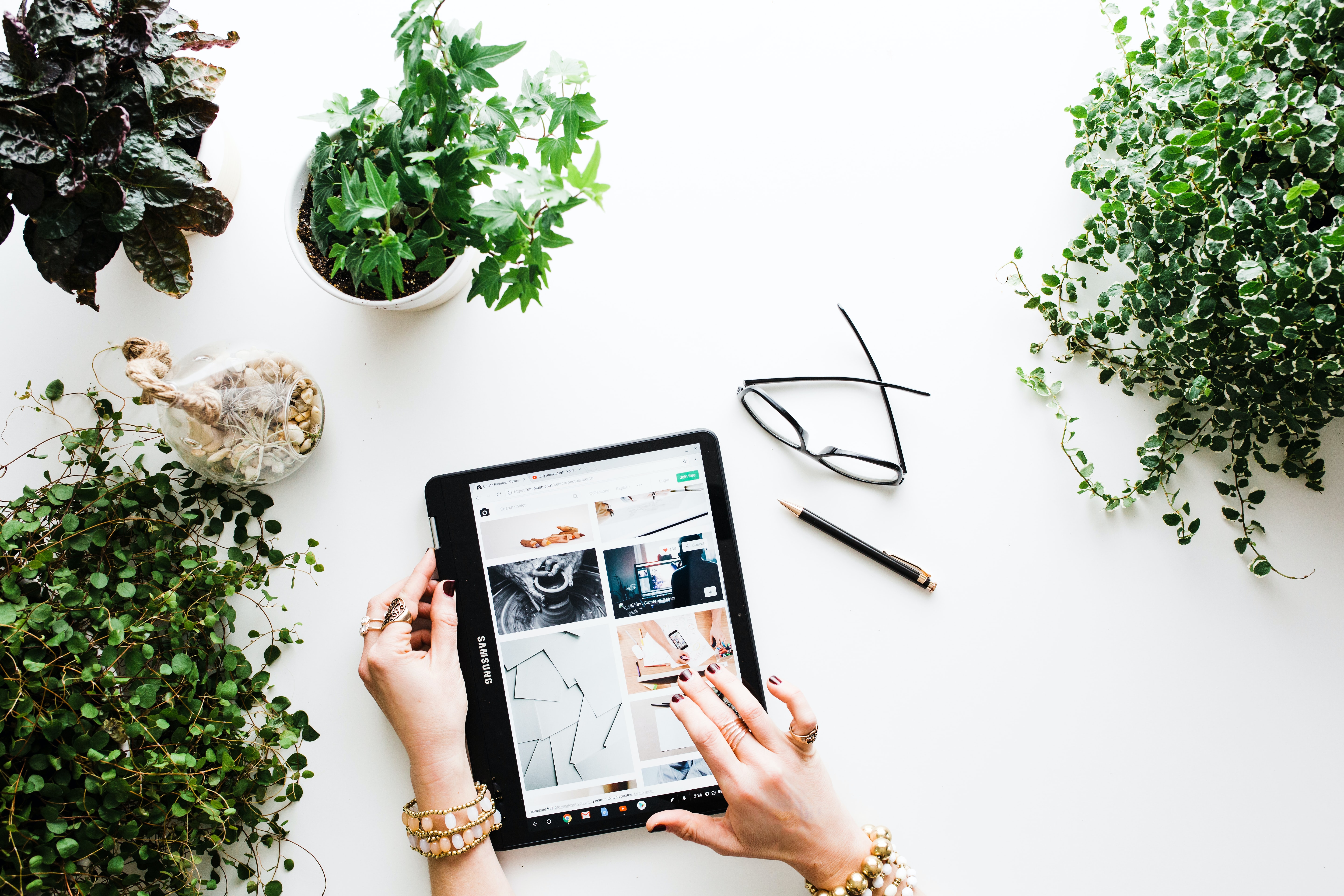 If all this seems daunting, don't worry. You don't have to start out with your own bespoke website, as many small businesses choose to begin by joining a readymade market place instead.
On top of online giants like Amazon, platforms such as Etsy and Not On The High Street are becoming ever more popular and already host thousands of creative businesses. Setting up a shop on these kinds of platforms is as simple as listing out your products and writing a brand description. While taking away some of the creative freedoms of having your own website, they're a great starting point due to their massive popularity, millions of existing users and global customer base. Each of them even have their own handy setup guides so you can get selling right away:
Many businesses choose to build an e-commerce website as well as use an online marketplace. How you choose to sell is entirely up to you, so why not try both and see which works best for your business?
Organise your print and packaging
So you've got your e-commerce website ready and your fingers hovering over the 'publish' button. The one thing you need to do before you make it all live? Make sure that you're ready to sell. This means considering everything from having enough products to launch, to creating protocols for if you run out of anything and, of course, making sure that you're ready to package and ship your products when those sales come pouring in.
If your customers see a great website, they're going to expect quality product packaging as well. Adding a little extra for your packaging not only adds a personal element to your business, but will make your orders stand out from the sea of other parcels that go whizzing through the post every day.
Not sure what you might need for your orders? Check out some of our top picks below:
Ready to build an e-commerce website? Check out our full Retail Collection to make sure your products are packaged to perfection.