9 steps to social media success – spotlight on social media at Top Drawer A/W 2018
Didn't make it to Top Drawer this year? We took a trip for you to find out all the important trends and top tips.
We stopped by the spotlight on social media panel discussion at this year's event, so even if you missed out, we've got all the insight you need…
Read on discover the nine top tips on why and how you can use social media, and make it work for you, discussed by the panel:
Lucy Nicholls – Social Media Content Producer at Boden
Rosie Davies-Smith – Founder of PR Dispatch
Kirtsi Hadley – Co-founder of GRLPWR Gang

The 9 steps to success
1. Finding your OWN voice
How do you define who you are with your voice? How can you be sure that yours is true and consistent?
Lucy Nicholls:
First of all – don't be influenced by any competitors, it's important to find your own voice. In my own company, we're all about making sure our look and feel is carried through to all of our communications, and centres around our tone and voice. At Boden, we're about making women feel brave. Boden celebrates fun and brand personality and uses colourful imagery and photography to convey this. Everything we post must align with our tone of voice – and bring wit and warmth. We have a focused and cohesive voice, with our own angle that comes across in all of our channels, from social through to email and website copy.
Rosie Davis:
One big question that always gets asked is whether on social we should be "We or I?"
In my experience, no matter the size of your business, you should always use "we". It doesn't make you sound 'bigger than you are or that you are being fake', in fact it helps remove that personal 'one man band' feeling and keeps your brand true to what it is – your brand. Your brand should have an element of self, however, if you really want to come across as professional and true, you should refer to your brand as 'we' at all times.
Kirsti Hadley:
The most important thing I've learned is to create a mission statement that you stick to when it comes to your tone and voice. This can be just THREE words. Ours, for example is 'girls helping girls' and that backs up everything we do.
This means that whatever we do, whatever we post, we always make sure we tie back to these three words and there is always an element of empowerment.
How to create yours? Write in on a big sheet of paper – get some keywords first (maybe 3/5) that mean something to you and workshop it backwards. Start with the words that sum you up, then think about your 'why'. From here you'll find your values, ethos, mission, etc.
Just remember to refer back at all times and if you're having a bad day, go back to the words. They're what define you, and they'll help you stay true to your voice.
 2. Defining your objective
Defining your objectives is about finding your trigger points. What is your trigger? Can you use it to find clarity? Again, you have to go back to your WHY, to find your trigger. Here's what the panel had to say about finding your objectives.
Lucy:
Think about how are you helping? Does your objective align with your mission statement? Does it align with your voice?
Rosie:
Who are your customers? What gets them excited? They're your objective. They should always be your trigger.
Kirsti:
Trying to appeal to everyone won't work. Find who's important and speak to just those people. Make them your trigger, make them important and sell to those people and those people only.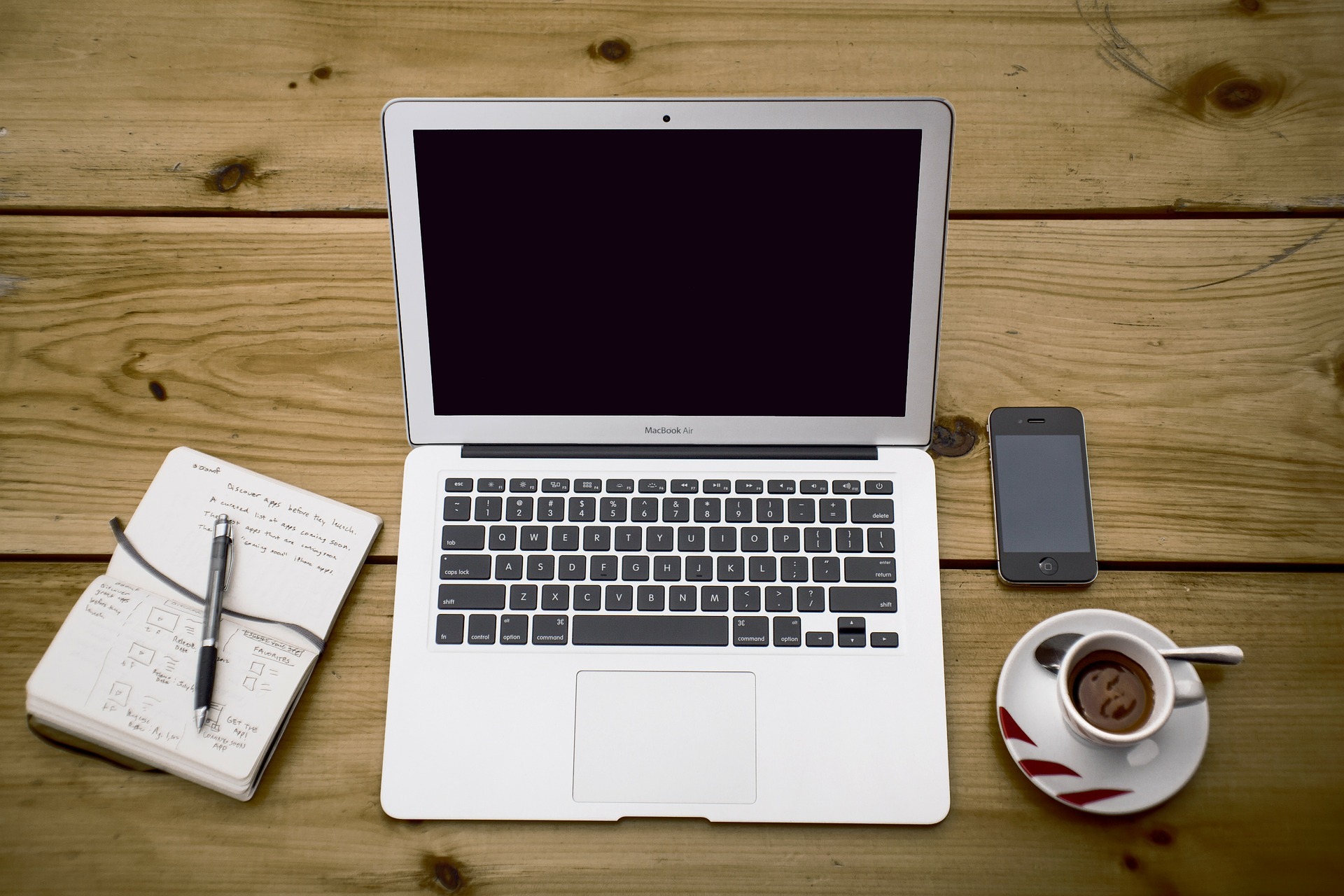 3. Creating your content
How to you regularly produce on brand cohesive consistent content?
Kirsti:
There is an argument for and against scheduling posts and content. We personally don't have a system. Smaller businesses that are personal can work if you post ad hoc, and don't have a large scale operation in place for content posting and creation. We're always about posting what our audience wants to know about – this sometimes comes from working of the fly. Sometimes you have to be reactive. Sometimes you have to start a conversation.
Some key tips from Kirsti:
Don't get too hung up on numbers
Go for interactions and engagements
Have you got 20/20/40/50 people willing to have a conversation?
This builds a give and take, trusting relationship – which is far more important than thousands of impressions or views.
Lucy:
Don't fret the algorithm and don't post content for the sake of content. Just because you read a blog that told you to post five times a week doesn't mean that that is the right strategy for you, or your followers.
At Boden, it's about choosing what will resonate, and what's important. We're currently working on a social first strategy, which means creating things especially for social, in particular, video content.
Just simply reposting what's on your website isn't always the right move. You need to find what works on social, and that's not always website content.
Social content needs to feel exclusive – it should be made for social, whether this is your imagery/copy etc.
Ask yourself:
Is this fit for purpose?
Does this hit my objectives?
Is it in my brand voice?
How can I make the most of what I've got already?
Rosie:
Think beyond just your channel. Can you get others to create content with your product? This breaks up your marketing style which in turn opens doors for social channels, reach and also extends your audience.
Kirsti:
I agree with Rosie. Instagram is a modern-day version of word of mouth marketing – people trust it. So, do feature people, get them to feature you – COLLABORATE to find similar audiences and hashtags and reach as many people as you can.
4. Understanding quality content
What makes quality content? How can we create it?
Kirsty:
Quality to me would mean that people have interacted with your content. This is always going to be a learning curve though, some things are going to resonate, and some, simply, won't.
If you don't have a huge brand, you'll need to LEARN what to post – and this'll come from simplifying and scaling your content to fit your purpose. Remember:
Be honest
Be true
Remember your brand has a person behind it
Talk personally to resonate with your audience
Rosie:
It's really important to show the human/face/personality behind your brand. People interact better with real life humans, so keep your content real, to keep it quality.
Lucy:
Boden is a larger brand – quality for us means the quality of imagery – we need to ensue that our social content is up to the right standard.
Plus it also means adding values. Think:
What is your customer going to take away from this piece of content?
What do you want them to DO with this content? Is it swipe? Is it buy? Is it bookmark this?
What's the strategy behind it?
ts about measuring success in different ways.
Go beyond 'likes'. Dive deeper? What's been bookmarked? What's been shared? Who's had a conversation around this?
What's the intent?
5. Engaging efficiently
How can we measure engagement? Should we be looking at numbers? What makes a post or piece of content engaging?
Kirsti:
Don't mess about. Remember what the action is. Ask people to comment or share if that's what you want. If you're starting the conversation, make sure you've considered the time you'll need to respond and join in.
Rosie:
You need to make sure that your responses, whether its you or someone else, are timely. Consider how much time you'll need to dedicate to engagement and responding. If you start a conversation, you can't just leave. Hold them and keep them going. Set aside some time and own it. That's your conversation time.
Lucy:
The algorithm of Instagram comes in now – its built all around making real interactions
So, if you are responding and talking back then you'll be more likely to show up more often in their feeds etc as Instagram will believe you've made a genuine connection. Remember to foster those genuine connections as they really will pay off.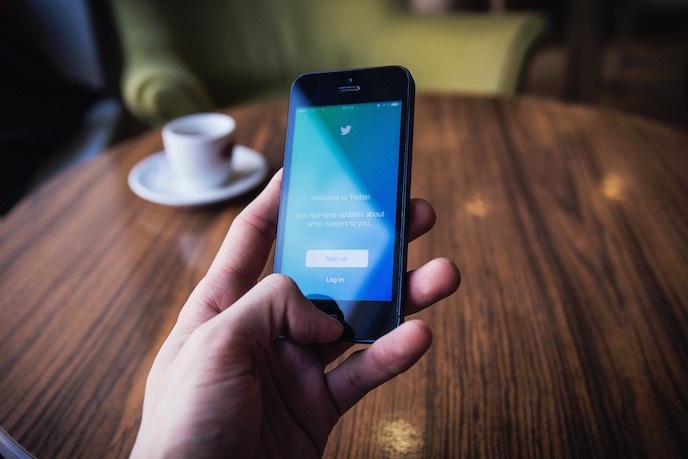 6. What about hashtags?
Are hashtags still relevant? How should we be using them?
Kirsti:
You can follow hashtags – so create one that people want to follow to boost your engagement and followers.
Lucy:
It's up to you whether you hashtag or not. Instagram is smart – and it's getting smarter, just like Google. Instagram wont give you any benefits from adding loads and loads of hastags, just like how you get penalised for keyword stuffing as an SEO tactic.
But, brand perception is a good thing to build with hashtags – i.e. if you're colourful, you may use hashtags like #colour blocking for example. The hashtag works as an extension of your messaging, without having to say it explicitly.
Hashtags are worthwhile if you want to track usage and see the reach too. Think about popular hashtags like:
#Topshopstyle
#ASOSwornbyme
#ProudlyPrinted
These are great for finding and grouping customer content.
Rosie:
You should most definitely hashtag if you're at an event for example. It helps you to join and start conversations.
Social media is a form of networking, it's a tool to help guide the conversations offline, so see it as a tool and an opportunity.
7. Promoting your handles
If you want followers, you'll need to get your name out there, but how?
Kirsti:
Some people ad their handle to images. This is a hot topic, whether to or not to do it.
I would always say no as it makes your image less shareable.
Rosie:
You should make your handles easy to find. Consider put them on emails and comms so people can find them easily. It's easier if your handles are the same across all channels too, so if yours aren't, are you at a point where you could align them?
Lucy:
You should make that you keep your handles updated. For example, if you no longer use G+, remove it from your website and emails.
Think about technology like Instagram's new QR function. This is an interesting way to spread the word and get your handle out there.
Can you oput your handles on packaging? On gift wrapping? In your store?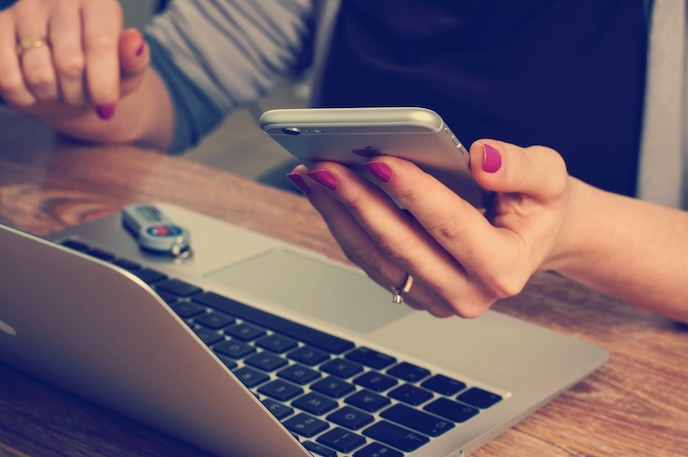 8. What about automation?
Some people swear by automation, is it useful?
Rosie:
Automation can be beneficial – especially when you're a solo business trying to get a handle on everything. But remember your purpose and don't post content for contents sake.
Kirsti:
It can be useful, but don't get hung up on posting at the same time, some themes everyday. Remember that when it comes to content it's always quality over quantity.
Lucy:
If you don't have a budget or the time to invest in a tool, just make sure you have a plan
This can be rough, it doesn't have to be super far ahead, but it keeps you on track and keeps your content well considered.
Think about creating your content at an allocated time once a week.
9. Paying to play
With an aggressive algorithm and news feeds becoming more cluttered by the minute, should we be paying our way on social media?
Rosie:
It's all about retargeting. Find those people who are already interested, put money behind your posts and follow them around the internet. This is a key tool to sell products.
Kirsti:
We create content for brands and collaborate, so if you can, think about collaboration over paying for things if you can – or do both! Remember:
If you're working with influencers, they help you reach a new audience, so you may need to consider boosting the content – especially if you're paying someone to spread the word, don't be afraid to put your own spend behind it too.
Lucy:
Bigger businesses like Boden have a team. It's all about trial and error and learning. The problem with algorithms is that a lot of people don't see your stuff so you need to work out what works for you and sometimes you'll need to pay to boost your message.
Ready to start making a social media splash? If you're feeling inspired, why not take a look at our free guide to creating Facebook ads? We've created a handy PDF, with all the steps you need to run a successful advertising strategy, plus all the need to know info about paying your way on social media.