Meet the winner of our Goodwill Greeting Card Competition!
The season of goodwill is nearly upon us – and we asked for your help to spread the word to our valued customers.
To celebrate the season we offered one lucky customer the opportunity to design our Printed.com official 2018 seasonal Card, Envelope and Sticker.
Not only will the winning design get into the hands of Printed.com customers and printing partners, but as this is the season of giving, we're offered £1,000 worth of Printed.com points to gift to our winner's chosen charity.
After receiving an abundance of entries, and much deliberation, we're excited to announce that the winner is…
Clo's Line, with her adorable 'Where's Jolly' Greeting Card Design!
Here is her submitted entry!
We asked Chloë a bit about her design…
This design was inspired by 'Where's Wally?' (or in this case… 'Where's Jolly?') and was created in aid of Social Bite, a charity that's on a mission to build a collaborative movement to end homelessness in Scotland.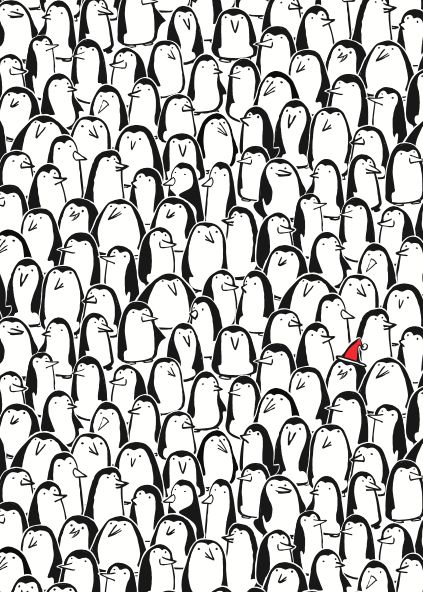 Chloë is a freelance designer and illustrator from the Scottish Borders. She loves creating artworks that combine some of her favourite things… animals, puzzles and quirky characters! Take a look at 'Jolly' and his friends close up, we think he's absolutely adorable!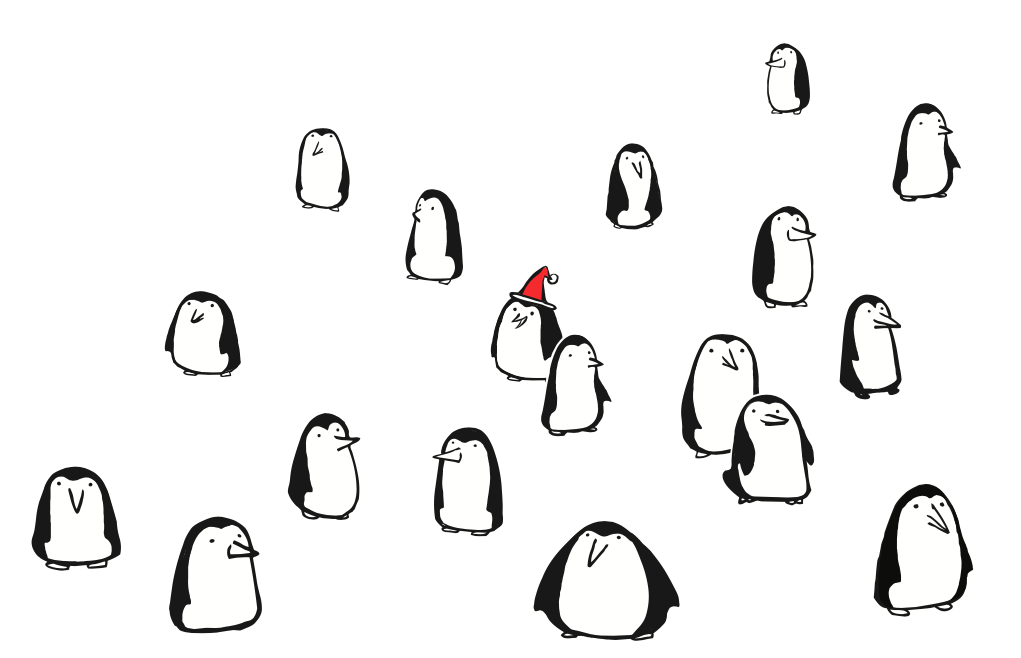 But, we couldn't stop there…
There can only be one winner, but we really wanted to spread a little extra goodwill, so we chose a runner up too – Littlebird Weddings. Claire's chosen charity will also receive £100 worth of print!
Here's her runner up entry!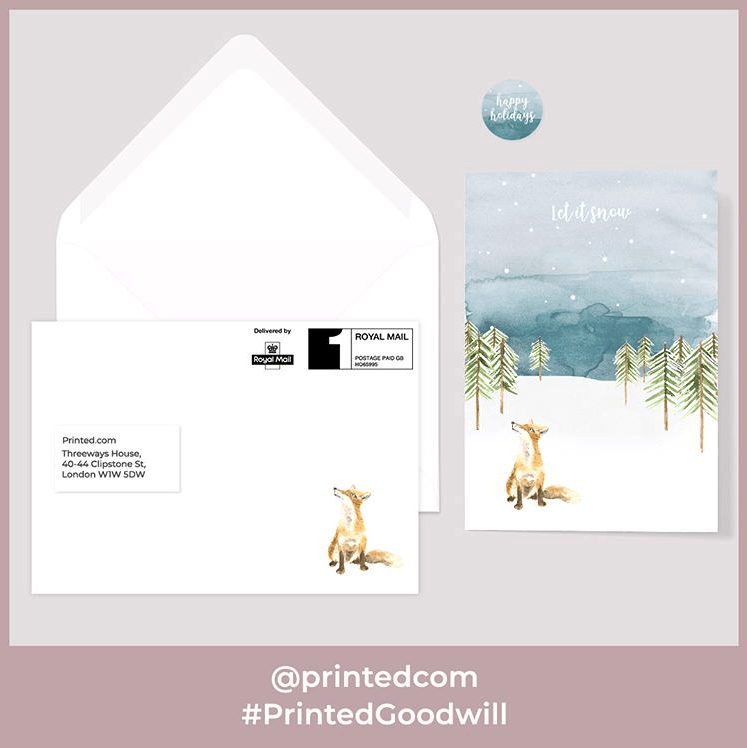 We asked Claire a bit about her chosen charity…
"I chose to support Sue Ryder as I lost my Dad to a brain tumour back in 2016. It was a horrific time but the ladies at the Sue Ryder Hospice (Manorlands) were amazing and made things that bit more bearable. I also received support from them in the months after losing my Dad."
And here's a bit about what she does – you may have noticed that she goes by Littlebird Wedding Stationery, but as she's proven, her talents go beyond big day design!
"For my business I design and create wedding stationery so it's a nice change to design a christmas card. I re-discovered a love of watercolours through my wedding stationery business and I liked the idea of a handsome bright fox against pure white snow." We couldn't agree with her more!
We'd like to say thank you to all of our entrants this year – keep an eye on our #ProudlyPrinted series, where we'll be showcasing all of our entrants fabulous designs this week.