The future of printed packaging
Everyone is talking about plastic. Packaging is the most common plastics application, accounting for 26% of all plastic use, globally – and that means that everyone is talking about packaging.
We stopped by the London Stationery Show this week and one of the big trends set to sweep the world of stationery was centred around sustainability and environmental impact. Food for thought, huh?
When it comes to packaging, what's happening out there? How can you reduce or tailor your packaging to be inline with consumer needs, wants, demands and trends? And what about quality? Recycled and reused materials tend to offer their own unique appearance, and have reduced shelf lives (due to their composition ability). So how can you make sure you're still offering a premium product without compromise?
Make the decision
First of all, you need to make the decision to use less plastic, or look for sustainable alternatives. This doesn't have to be done all at once, simply changing your packaging from plastic bags to card/paper ones is a great start.
Make a list of all the things you can, and will change, without too much disruption to your business. Try to work through these throughout the year ahead.
Tell your customers
Customers are the key drivers behind this trend. A new study has revealed that 75% of British consumers want online retailers to use eco-friendly materials to pack their orders and minimise parcel packaging waste. Millennials also showed a willingness to pay almost £1.19 more for eco-friendly packaging while respondents aged over 65 years were ready to pay just £0.47 extra per package. (see source)
Shout about the changes you're making. Your customers will support you and, if your new eco-friendly packaging means your products cost more, tell people up front and ask if they would be happy to pay more. You'll be surprised at the response.
Customers also expect businesses to have some kind of responsibility around plastic use and environmental causes, in telling your customers about the change, you'll be boosting your brand image and building loyalty. Customers who care about the environment will be more likely to choose you over another, less eco-friendly retailer, if they can see your efforts.
Consider your options
If you sell things in store, or to retailers, think about how you package your products. Do your cards need a cellophane bag? Could you use a paper Belly Band instead?
When you post your items, do you use plastic mail bags? Could you switch to boxes, or envelopes instead?
Do you use recycled paper? Could you incorporate this into your designs, or even your communications and marketing?
How do you manage your waste? Could you do more to recycle more effectively?
These are just a few options for small changes you could make, if you're looking for more, check out this blog from National Geographic.
Customers like Rachel Hudson Illustration are already working on ways to reduce plastic use. She says "I try to keep my packaging to a minimum and source eco-friendly materials, including recycled backing board, recycled envelopes and biodegradable corn starch packets from @ecocraft_ltd Every order includes a mini Thank You card and a small copper butterfly sticker."
What does the future hold?
Smart packaging. Sounds like a buzz word. Our phones are smart, our homes are smart, our cars will be able to drive themselves soon – so it makes sense that our packaging is about to get smart too.
Product packaging that can interact with shoppers via their smartphones and devices to offer tailored greetings, informations, deals or discounts (based on previous purchases) might sound like the beginning of a sci-fi movie… but it's coming – and soon.
The most recent edition of Stationery Matters (which we picked up at the London Stationery Show), discussed how NFC technology (Near Field Communications) could have a significant impact on the way we package our goods and shop.
Smart packaging could have the ability to remove the need for small print, instruction manuals and extra details that are usually found on and in packaging, instead sending the information straight to your device – thus removing the need for extra printing, or plastic packaging.
If you're interested in reading more, head to the e-zine version of stationery matters, here.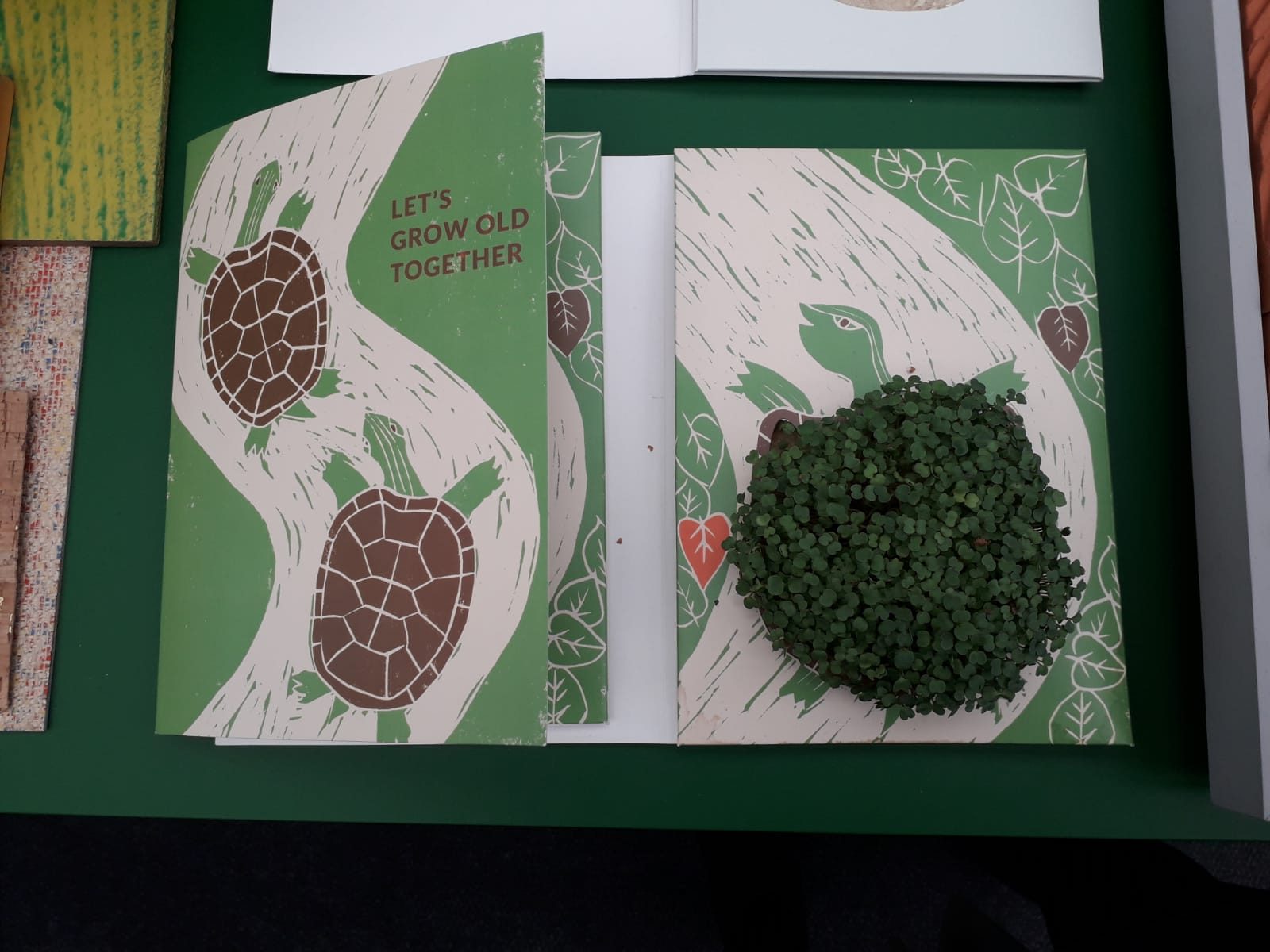 How we're making a difference
At Printed.com, we know that sustainability is important to our customers. That's why we offer options like recycled paper, so when you print with us, you can feel good about it.
We're also swapping out plastic where possible, and very soon we'll be introducing fully recycled, recyclable packaging for our Business Cards, printed with vegetable inks and sealed with water-based glue.
Are you working on any new initiatives to reduce your carbon footprint? Do you print with recycled paper? We'd love to hear from you! Follow us over on social and let us know!