#SmallBusinessStories – Talking workshops, business and spreading the word with Make Do Drink
Welcome to #SmallBusinessStories! Here at Printed.com, we put small businesses at our core. We proudly support every small business and work hard to provide more than just print solutions. Whether you're a maker, creator, Etsy seller, greeting card designer, hairdresser, hotel, bar, café, wedding stationery designer or baker – we're here for you. And that's why we're excited to announce that we're proudly supporting Small Business Saturday in 2019.
We want to encourage everyone to think small in 2019, so we'll be getting involved with exciting events and providing even more tailored advice, tips, tricks and showcasing even more small businesses throughout this year, as part of our ongoing support of Small Business Saturday.
We're excited to introduce you to Make Do Drink, the second business in our #SmallBusinessStories, Small Business Saturday showcase!
Make Do Drink are a collaborative platform and creative workshop series, connecting skilled local makers with relaxed settings and casual cocktails, creating engaging experiences with style and flair in and around Preston City Centre. The aim of Make Do Drink is to bring local makers together with local people and local venues, giving them the opportunity to get involved in fun workshops right on their doorstep. And all with a drink in hand!
The platform is a collaboration itself between Helen Brady and Nicola Darwen. Nicola is an experienced freelance Graphic Designer who has worked with some of the world's leading brands including British Airways, Coca-Cola and Cunard. Helen Brady has worked in the events industry for 10 years and is currently an Event Manager at Events Northern, an event management agency based in Preston, Lancashire.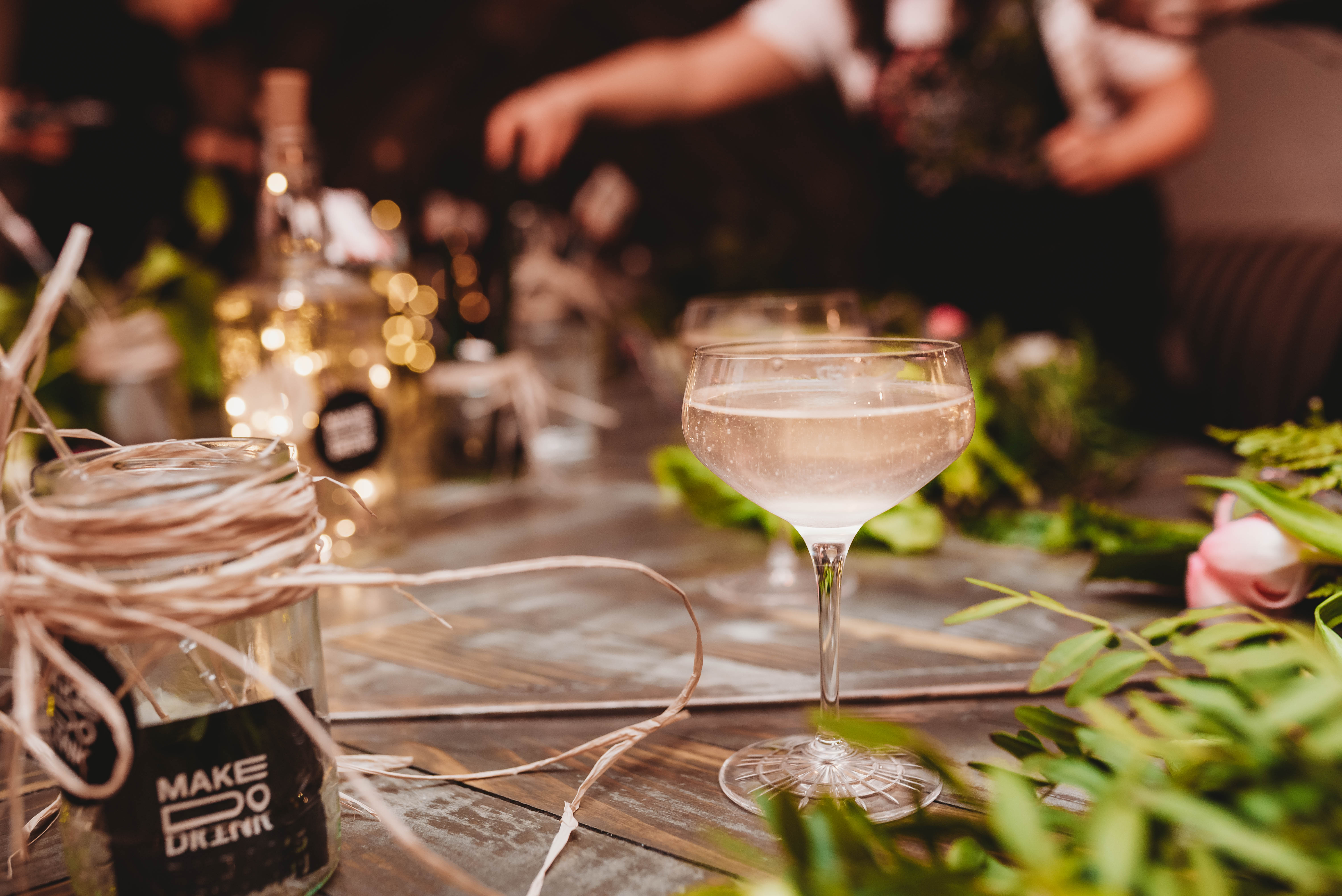 Can you tell us a bit about how Make Do Drink got started?
It's something we have talked about doing for ages, but until now it's never got further than a 'We could do that.' chat over a beer in the pub. Having both lived in bigger cities in the UK, we saw what they had to offer in terms of experience events, and we wanted to see if there was an appetite for that a little nearer to our doorstep. Preston, Lancashire is our home town and although it does officially have city status, it's nowhere near as large as London, have the buzz of Birmingham or the mix of Manchester. Our belief is that you shouldn't have to travel to far to get involved in something a little bit different, and if we were interested, maybe other people would be as well!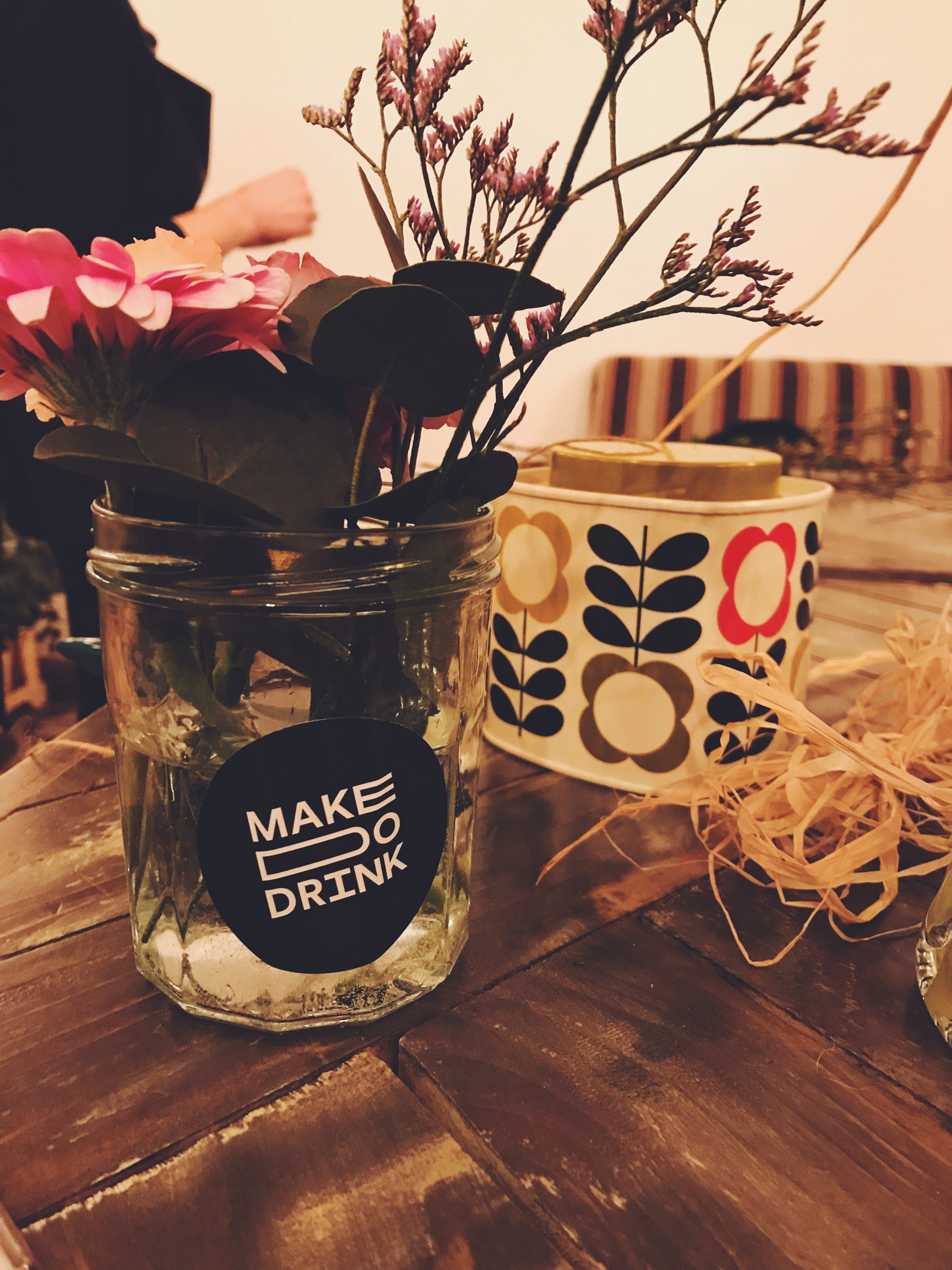 What kind of events do you run at Make Do Drink?
We are a collaborative platform, so our aim is to run creative workshops in cool settings with casual cocktails a plenty! In the future, we want to team up with creatives across all fields to help them widen their audience by sharing their skills and interacting with new customers. We do this through small workshops, all designed to get people involved in an experience, and giving them something solid they can take away at the end of the day that they have made! The rise in popularity of experience events has been highly documented lately, as people are more and more inclined to spend their money on an experience rather than a product. We want to make sure that need is met in our area.
We want our events to be laid back, interesting and hopefully just a little bit cool!
What's the best bit about running your own business?
The freedom to just do what we and not have to consult anyone else. In our day jobs, we both work on projects for clients, so although we are both constantly generating ideas, the decision to take a project in a certain direction is ultimately not ours. When it's your brand, you can do exactly what you want and take the project in any direction you'd like. This freedom is great and means we can really put a stamp on what we produce. The result is something we are proud of, because every little aspect has been thought about, and ultimately decided by us!
How do you spread the word and get people involved?
Currently, social media is our main way of spreading the word and getting the Make Do Drink brand out there and noticed. We'll be honest, we didn't sit down and pre-plan a social media campaign post by post for the next 2-3 months. It's been an organic plan, that met simple aims and objectives as we moved through different stages of the process.
When we first launched, the aim was to share a little about Make Do Drink and show the faces behind the platform.
Stage 2 was about launching the first collaboration, a hand tied floral boutique workshop with Elegant Blooms Floral Design, and putting our first workshop tickets on sale. This seemed be successful (so much so that we put another workshop session on sale for the same day due to demand!)
Stage 3 was all about sharing the experience of our first workshops online so people could truly see what we were all about.
Stage 4 is a little trickier, as we start to think about what content we can continue to share throughout the year while we may not have workshops to shout about, but to keep our followers interacting and engaged. We have decided to do this by curating a monthly blog of all the latest happenings that have caught our eye. This will either land in the inbox of those that have signed up via our website, our will be shared across our platforms through a series of stories and posts.
What does the future hold for Make Do Drink?
Hopefully more collaborations! We want to work with more makers and more venues to continue to host more workshops across the City and the surrounding areas. There has also been talk of testing the waters with an alternative type of networking event, so keep your eyes peeled for a potential Talk Do Drink later in the year!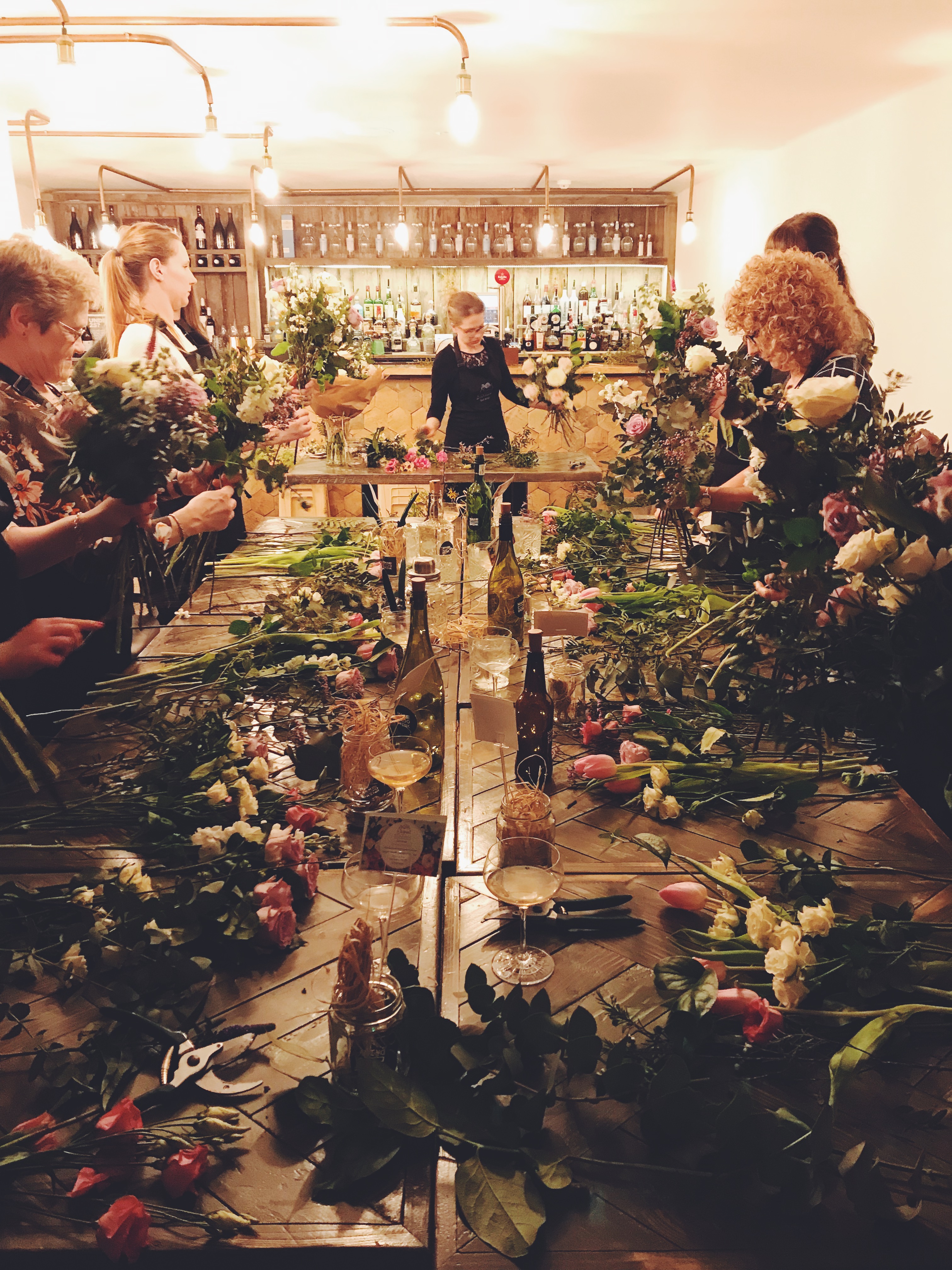 Don't miss a thing from Make Do Drink – follow them on Instagram, Twitter and Facebook!
Are you a small business? we'd love to hear from you! Tag us in your print using #ProudlyPrinted, or drop us a line to creative@printed.com and you could see yourself featured right here on our blog.
Read more Small Business Stories! Meet Creighton's, CakeDrop and Annie Montgomery, right here.