Health and safety essentials for your next event
Covid-19 has radically shaped the future of the events industry, with 'business as usual' still a very long way off. For anyone hosting an event or small gathering this year, we've pulled together a list of essential health and safety advice.
Please note that these considerations aim to supplement official UK Government guidelines. Event organisers should continue to assess whether to postpone, cancel, or reduce attendee numbers for their event.
Let's get started!
Signage, signage, signage
Signage will be absolutely key for your event due to the number of additional Health and Safety precautions required. Make sure to place signs in visible locations, such as building entrances, queuing areas, doorways, and toilets. Your messaging should promote essential protective hygiene measures that you expect all attendees to adhere to. If you have designated hand-washing or sanitizing stations, make sure they are clearly signposted with Display Boards or Posters.
Depending on the nature or size of your event, you may want to consider producing signage in alternative formats, such as Large Format. It is also imperative that your messaging addresses any cultural, language and disability barriers to ensure complete clarity for all attendees.
If you're looking for free artwork templates, we have a host of readymade designs that are good to go. Check them out below!
Browse Health and Safety templates
Barriers and guides
Even with your core signage covered, it's also important to provide physical barriers to keep your attendees at a social distance. Protective barriers such as Sneeze Guards and Clear Roller Banners can be used at receptions or till points, and can help protect both your delegates and staff from potential exposure. Vinyl Floor Stickers will aid any one-way systems you have in place, and help provide regular reminders about protecting yourself and those around you.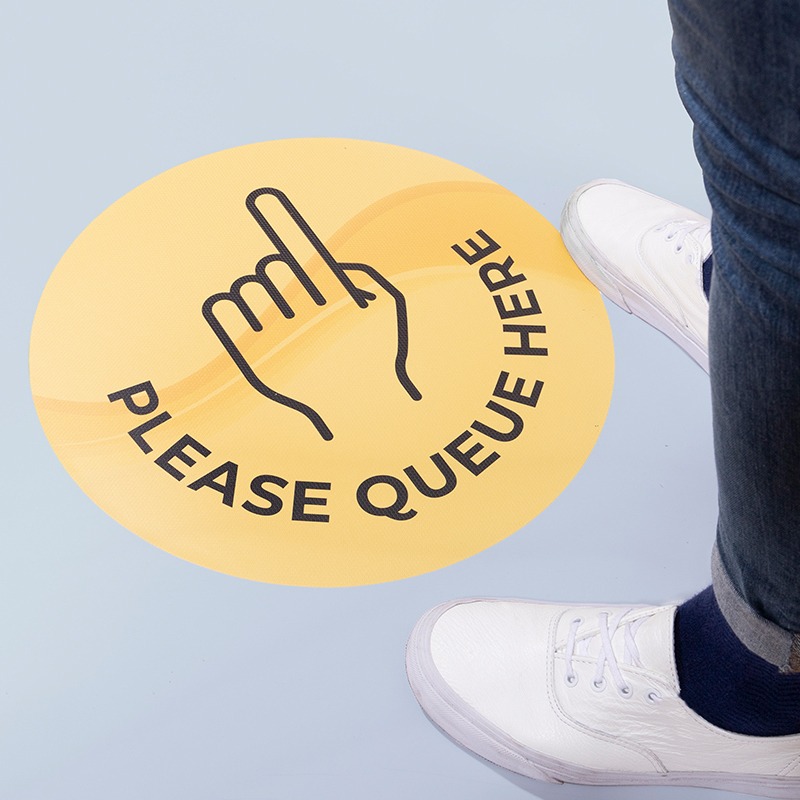 If you are hosting an event which involves multiple locations, you may also find that Window Stickers are an effective communication format. Check out our print options and free artwork templates below.
Encourage face coverings
As well as creating physical barriers at your event, it's important to remind attendees to use personal face coverings too. The majority of people will likely bring their own, but you may decide to include complimentary Face Masks upon entry. We have a number of Face Mask printing options available, with a range of colours and patterns to choose from. We even offer personalisation, so that you can brand these to suit the nature of your event, with logos, quotes and more.  
Go contactless
If you are exchanging goods and services at your event, make use of contactless methods for transactions. This avoids any cash changing hands and alleviates potential infection. You can help communicate this message to delegates by using Strut Cards or Table Talkers at payment points. It is also worth advertising your event as 'cashless' in your pre-event collateral, which could include promotional Flyers or Event Brochures.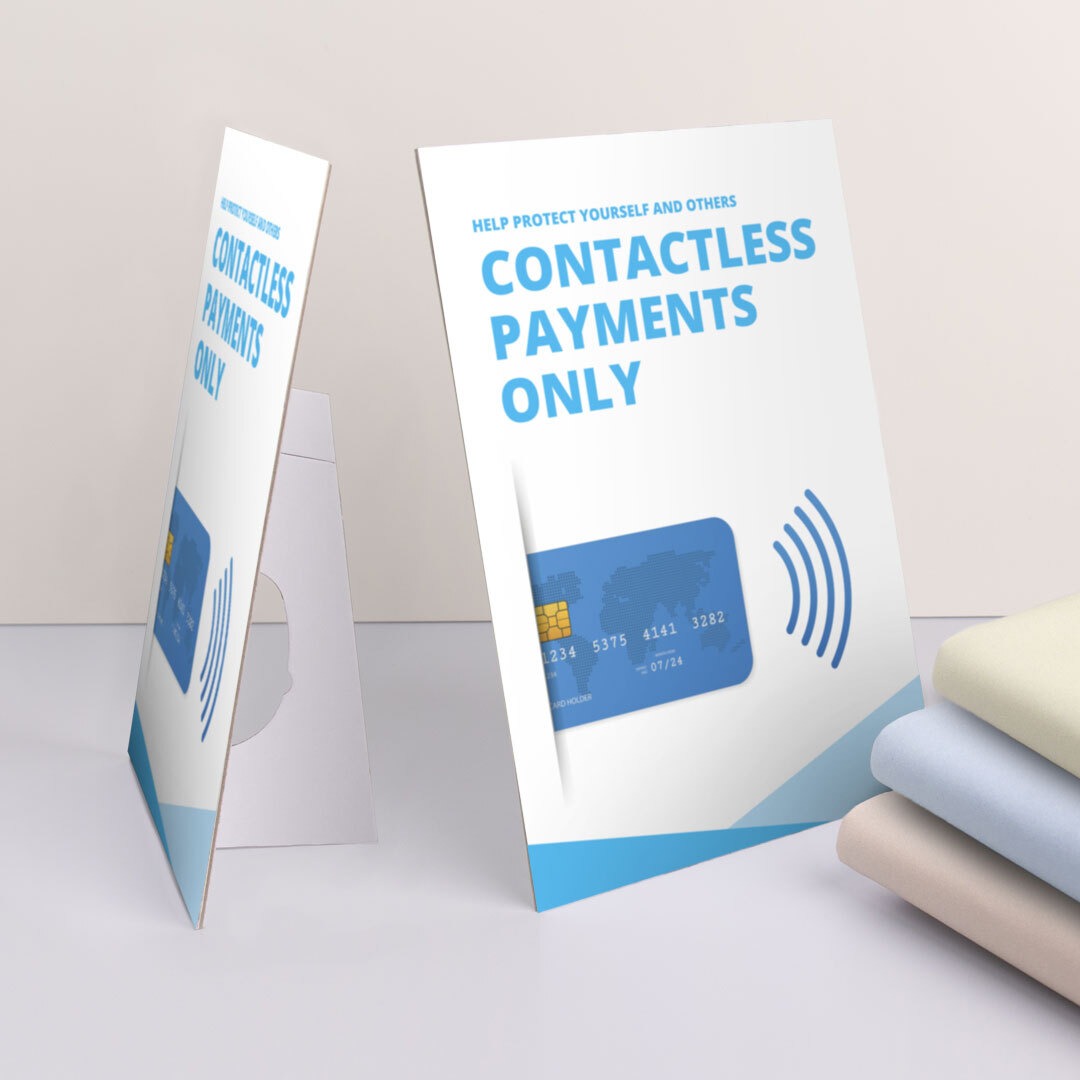 Aside from some of the essentials mentioned above, there are many other health and safety considerations that should be made before you move forward with your event plans. We recommend familiarising yourself with government legislation and reaching out to your local authority if you have any questions. A handy list of FAQs is also available here.
Good luck with your next event, and don't forget to share your photos with us online by using the hashtag #ProudlyPrinted!