How to create the ultimate gifting bundle
When it comes to gifting, creating an unforgettable unwrapping experience is something we're pretty passionate about. Lucky for us, our creative customers are passionate about it too, working tirelessly on stationery collections that continue to astound us every day.
We recently chatted to our customer Ruth of XOXO Designs, who recently launched a new gifting range of beautifully matched Greeting Cards, Wrapping Paper and Gift Tags. We jumped at the chance to support her on this, and even managed to sneak some behind the scenes footage of her work coming hot off the press.
Read on for a dose of inspiration on how to design and launch your next gifting bundle.
Ruth, we're loving your new gifting range. Tell us a bit about the inspiration behind your theme?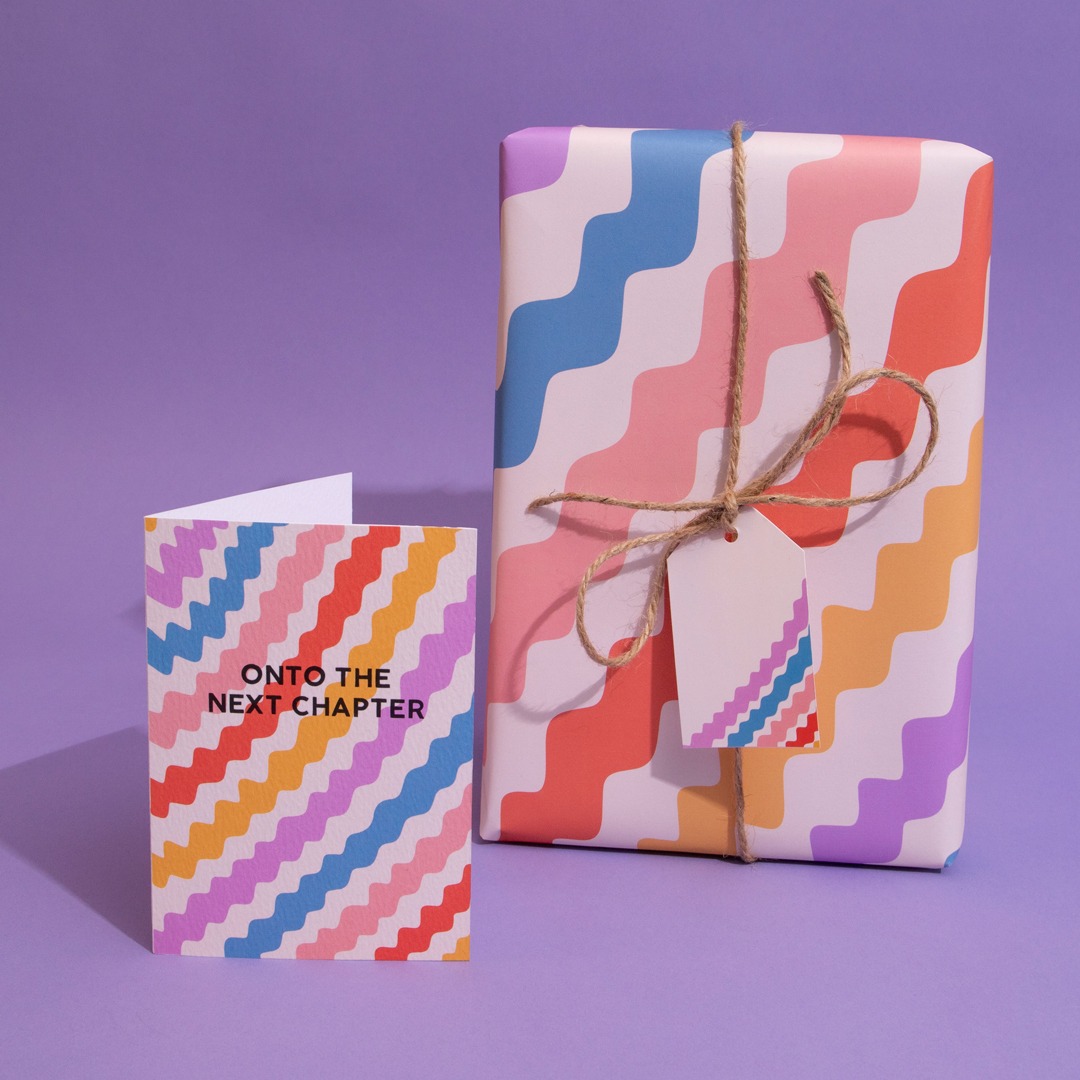 I love mixing up different colours and experimenting with patterns. When I find something that works, which can take a while, I just go with it and see where I can take the creative. Most of my designs can be used for different gifting occasions, whether it's a birthday or Mother's day. I want my work to be broad and versatile enough to be used throughout the year.
Gifting bundles are an area I'm definitely looking to expand this year. I've seen lots of exciting trends appearing, and I mean – who doesn't love a matching set?
How do you make your gifting stationery stand out in a crowded market?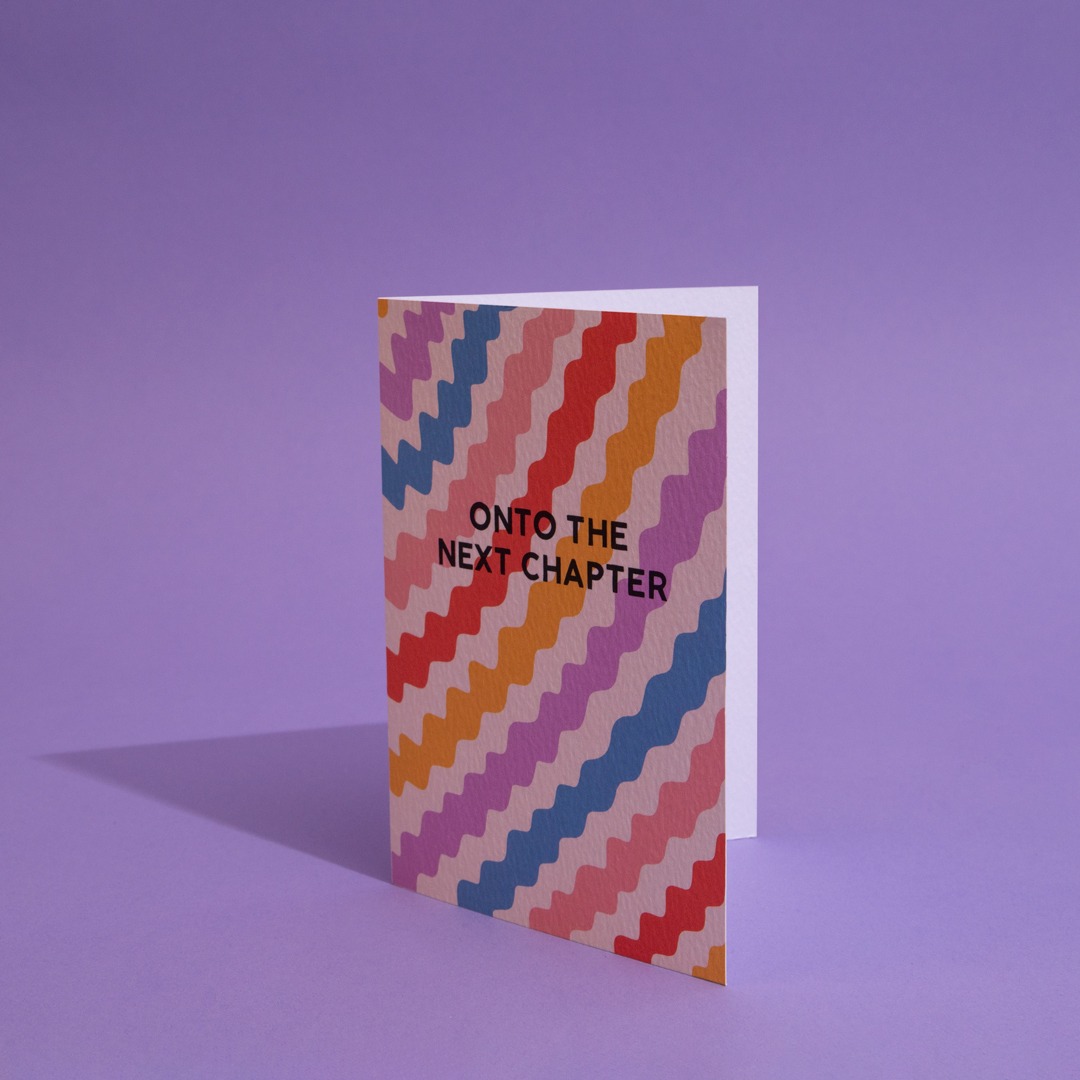 Giving people lots of options and variations is key to getting your stationery to stand out. There are so many amazing stationery businesses out there creating beautiful products and I think it's important to celebrate and share other businesses in the same industry. Seeing that human side of a business also helps and is important to give your business more cut through. Customers love to see a real person out there sharing their daily business lives. It can be challenging to keep up to date with the latest trends, but I mainly design things I would like to see personally.
What advice would you give to other small business creatives looking to create a new collection?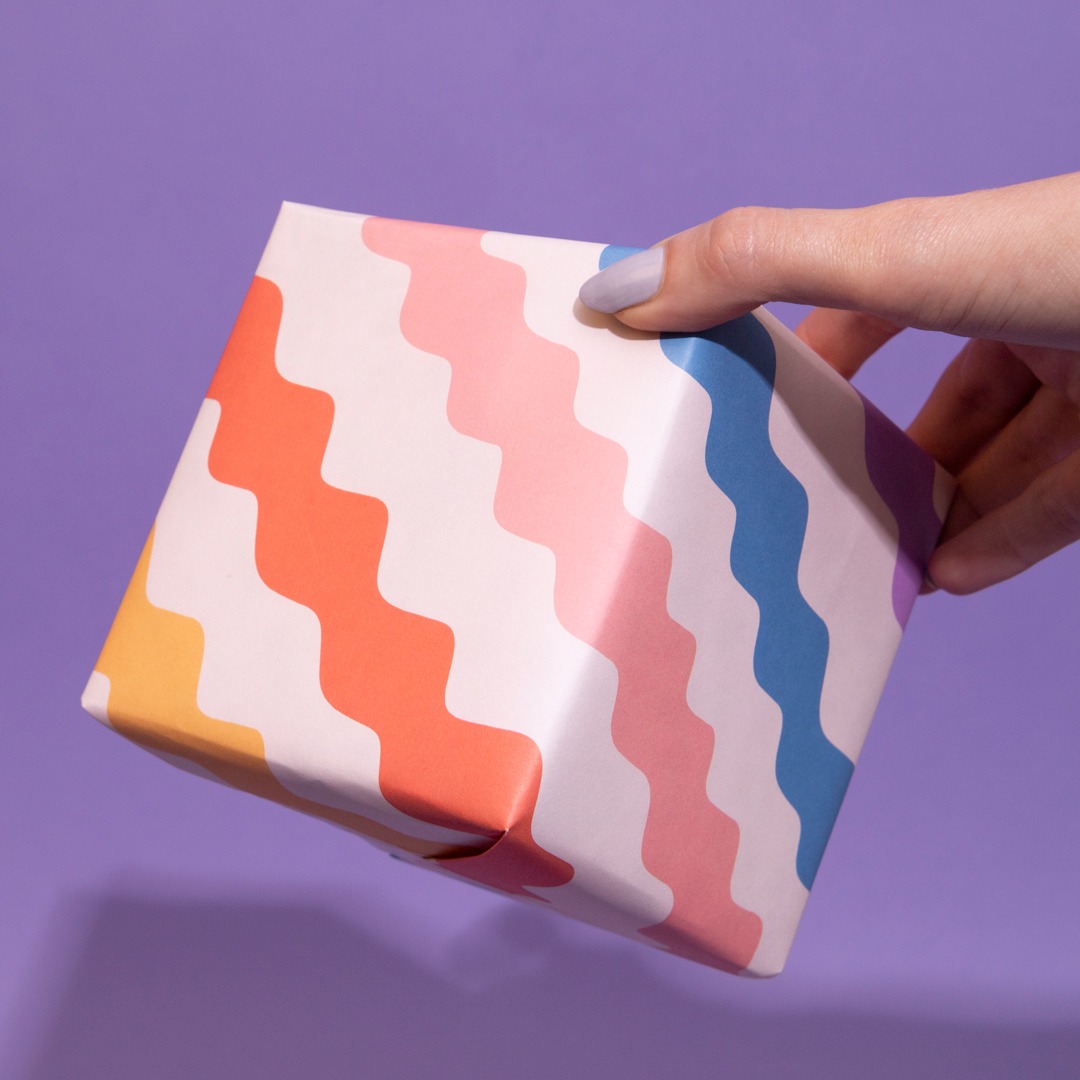 The best advice I can give is to just go for it. Whether it's starting your small biz or designing something new – you just have to go for it! It's scary and stressful but you never know until you try.
For me when I'm designing, I always have an idea in mind. Often when I then draw it out it never looks like I want it to, so there ends up being a lot of variations. It can be so easy to give up at that point, but persevere. Take a break from the design (it can be 10 minutes or a whole month). Just know that there is something valuable there and you will find it.
What is the most important part of the gifting experience in your opinion?
The most important part to me is the bit we often forget about. The recipient opening the perfect card, and unwrapping beautiful paper to reveal a lovely gift. A lot of people focus on the gift and forget about the Greeting Card and Gift Wrap, but they are just as important. Finding that special card that isn't just a generic 'happy birthday' balloon vibe but something personalised to them, or even recycled options if they're conscious about the environment. It rounds off the whole experience, letting them know they are important and special.
There's not many times we can really celebrate being you, so I think when there is an occasion to celebrate we've got to go all out!
If you'd like to discover more of Ruth's stunning gifting range, you can find her website here and follow her Instagram page here.
Ready to get started on your next stationery gifting collection? We're here to help. Whether you've got artwork raring to go, or plans for something a little more bespoke – let's help you make it real.